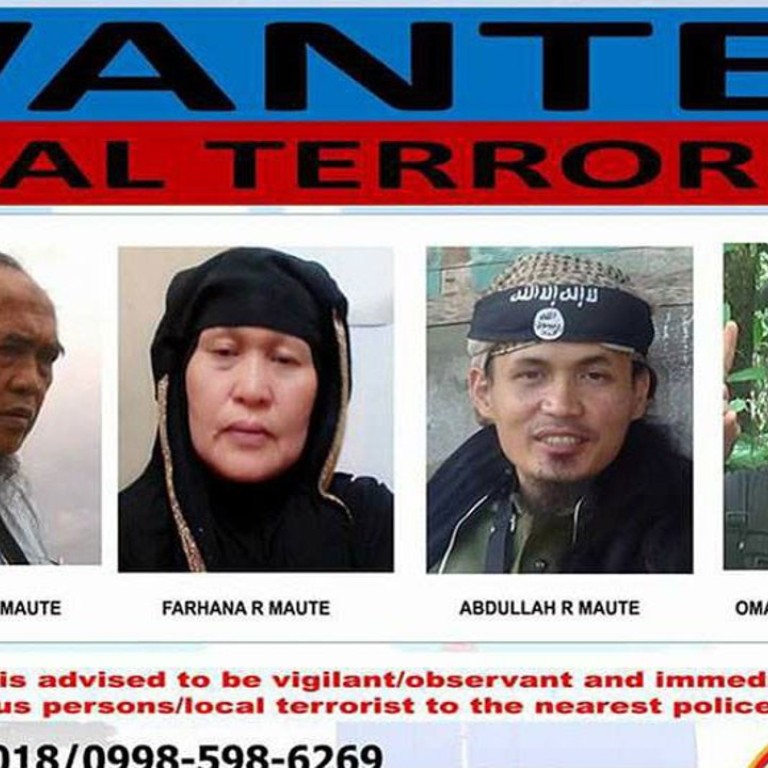 Analysis
'Articulate, educated, idealistic' Maute brothers who brought Islamic State's brand of terror to southern Philippine city
Omarkhayam and Abdullah Maute grew up with several other brothers and sisters in Marawi, a Muslim-majority town in a country where over 90 per cent of the population is Christian
On his Facebook profile page Omarkhayam Romato Maute describes himself as a "Walking Time-Bomb".
When a band of militants led by Omarkhayam and one of his brothers overran a town in the southern Philippines on May 23, festooning its alleyways with the black banners of Islamic State, the Facebook description seemed appropriate.
Governments across Southeast Asia had been bracing for the time when Islamic State, on a back foot in Iraq and Syria, would look to establish a "caliphate" in Southeast Asia and become a terrifying threat to the region.
"The Middle East seems a long way away but it is not. This is a problem which is amidst us," Singapore Prime Minister Lee Hsien Loong told Australian radio on Saturday as the battle to retake Marawi neared the end of the third week, with a death toll of nearly 200.
"It is a clear and present danger."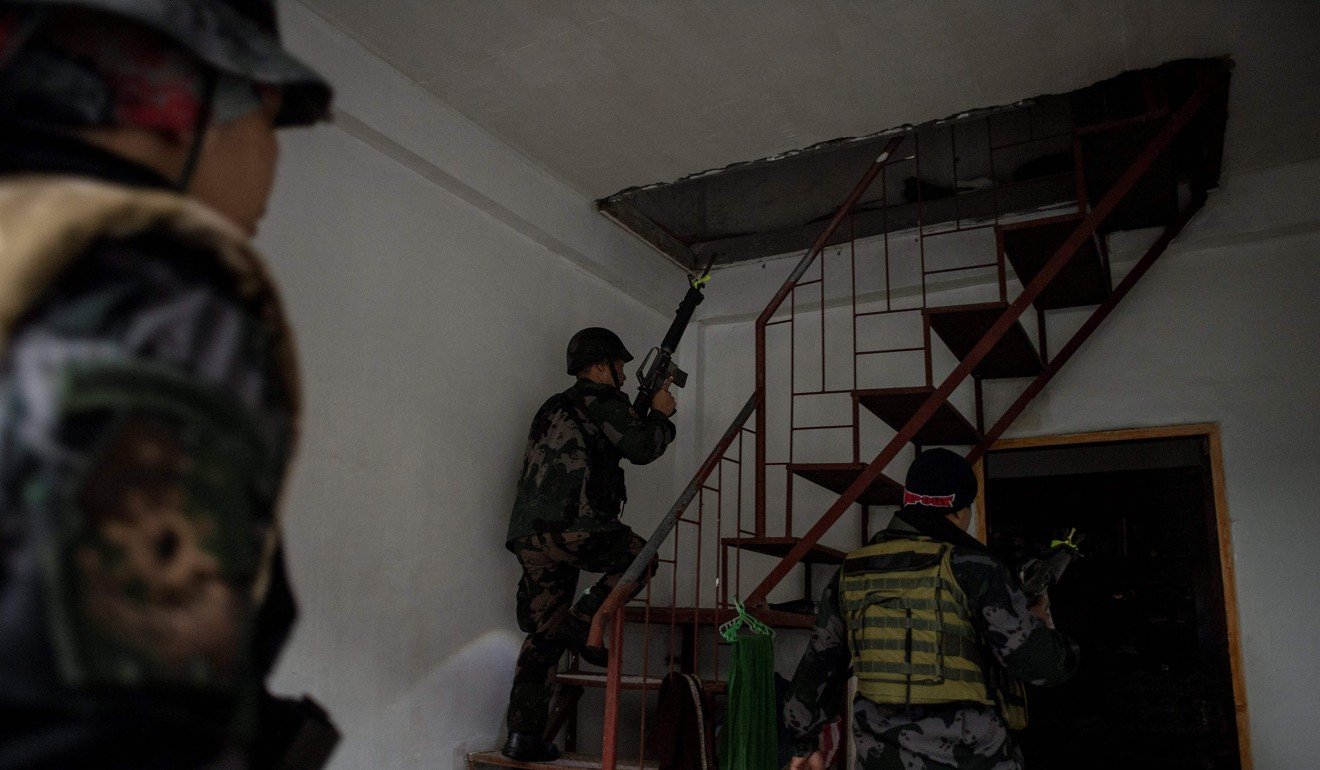 Omarkhayam and Abdullah Maute grew up with several other brothers and sisters in Marawi, a Muslim-majority town in a country where over 90 per cent of the population is Christian.
Marawi is, historically, the centre of Islam on Mindanao, a sprawling island where violent resistance to authority has been a tradition since the era of Spanish colonialism, spurred in recent decades by poverty and the neglect of successive governments.
As teenagers in the 1990s, the brothers seemed like ordinary young men, said a neighbour of the Maute family: they studied English and the Koran, and played basketball in the streets.
"We still wonder why they fell to the Islamic State," said the neighbour, who was once an Islamist militant himself and surrendered to the government.
"They are good people, religious. When someone gets to memorise the Koran, it's unlikely for them to do wrong. But this is what happened to the brothers."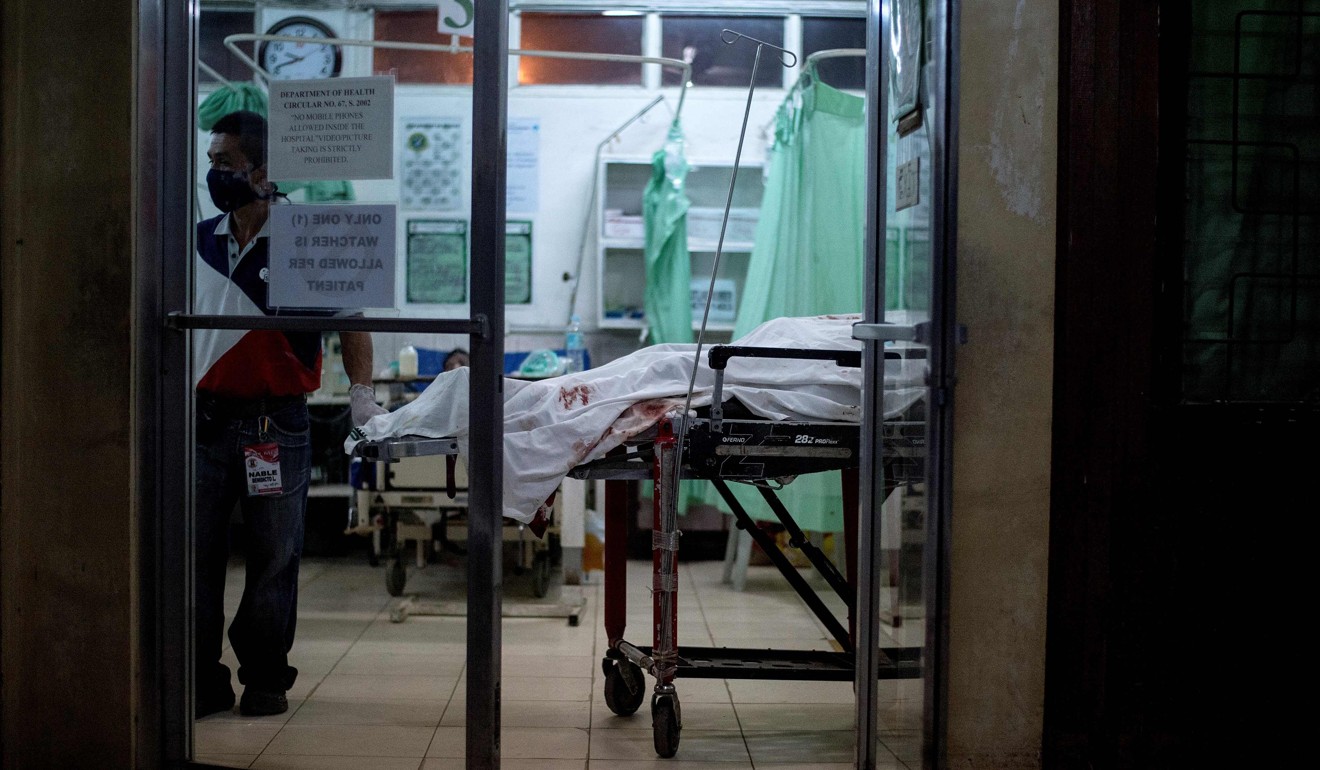 In the early 2000s, Omarkhayam and Abdullah studied in Egypt and Jordan, respectively, where they became fluent in Arabic.
Omarkhayam went to Al-Azhar University in Cairo, where he met the daughter of a conservative Indonesian Islamic cleric. After they married, the couple returned to Indonesia. There, Omarkhayam taught at his father-in-law's school, and in 2011 he settled back in Mindanao.
It may have been then, and not when he was in the Middle East, that Omarkhayam was radicalised.
In Cairo "none of his fellow students saw him as having any radical tendencies at all, and photographs show a young man enchanted by his baby daughters and playing with the growing family by the Red Sea," Jakarta-based anti-terrorism expert Sidney Jones wrote in a 2016 report.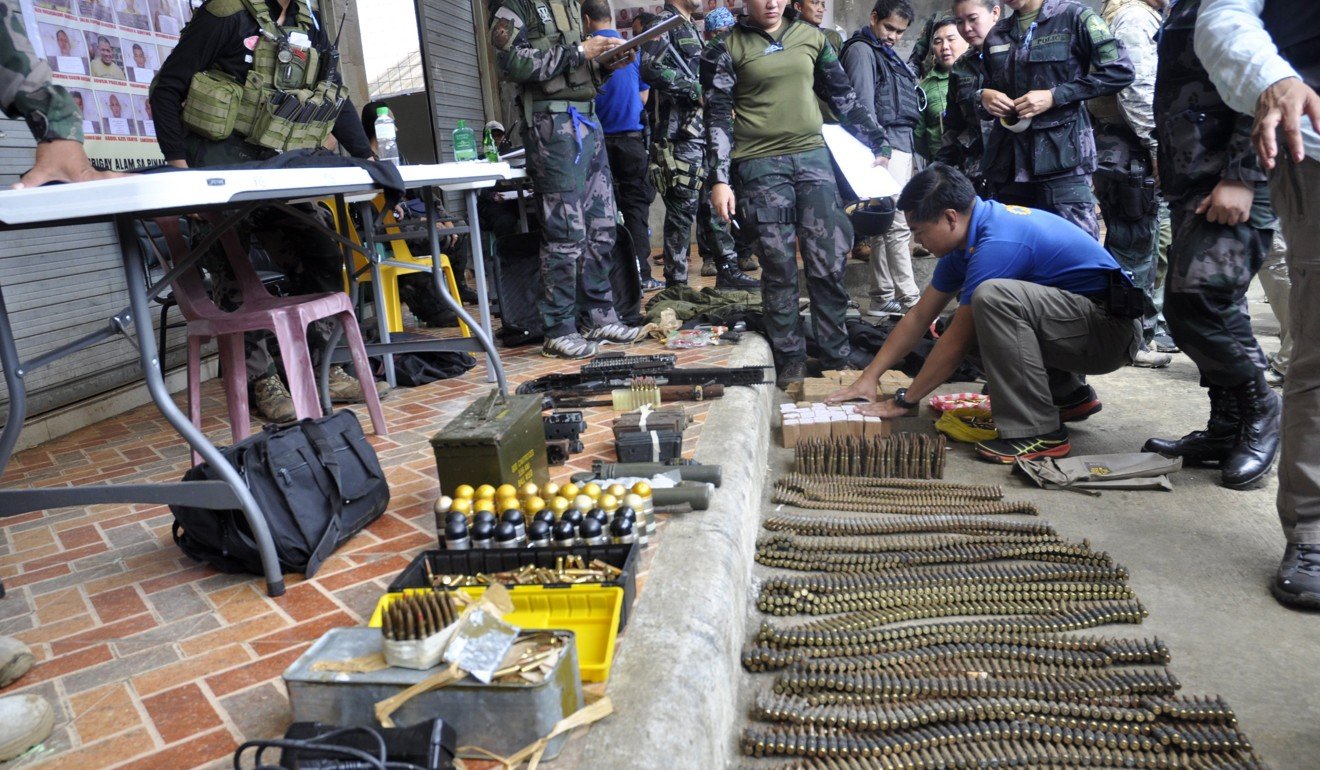 Little is known about Abdullah's life after he went to Jordan, and it is not clear when he returned to Lanao del Sur, the Mindanao province that includes Marawi.
Intelligence sources said there are seven brothers and one half-brother in the family, all but one of whom joined the battle for Marawi.
On Saturday, The Philippines military said it was validating reports that two Maute brothers were killed in battle. It is unclear if the military meant Omarkhayam and Abdullah.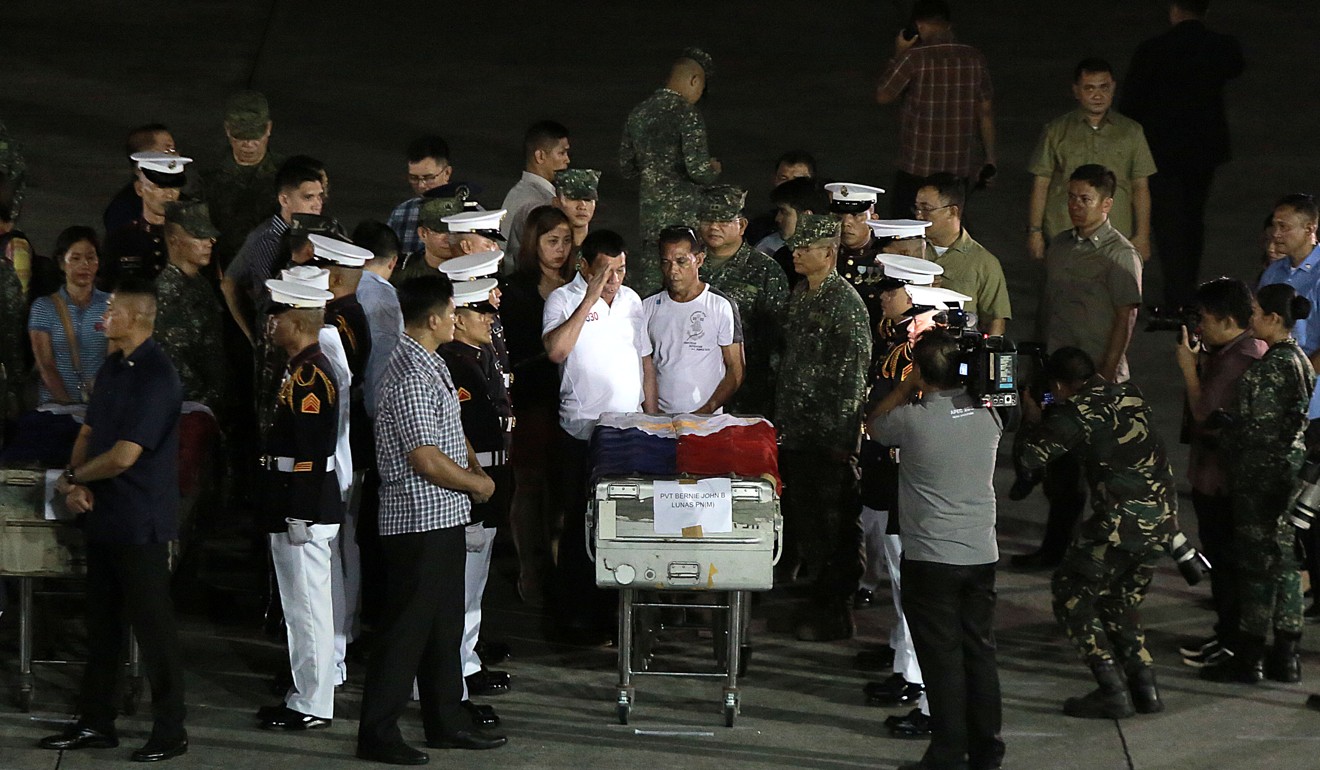 The Mautes were a monied family in a close-knit tribal society where respect, honour and the Koran are paramount.
Military spokesman Lieutenant Colonel Jo-Ar Herrera said the "Maranao" clan, to which the Mautes belong, has a matriarchal tradition, and so their mother played a central role.
He said Farhana Maute, who according to the neighbour had furniture and used-car businesses, helped finance the group, and she drove recruitment and radicalisation of local youths.
On Friday, she was stopped outside Marawi in a vehicle loaded with firearms and explosives and taken into custody. It was a major blow for the militants, according to Herrera, as she had been the "heart of the Maute organisation".
A day previously, the brothers' father, an engineer, was arrested in Davao City, 250 km away.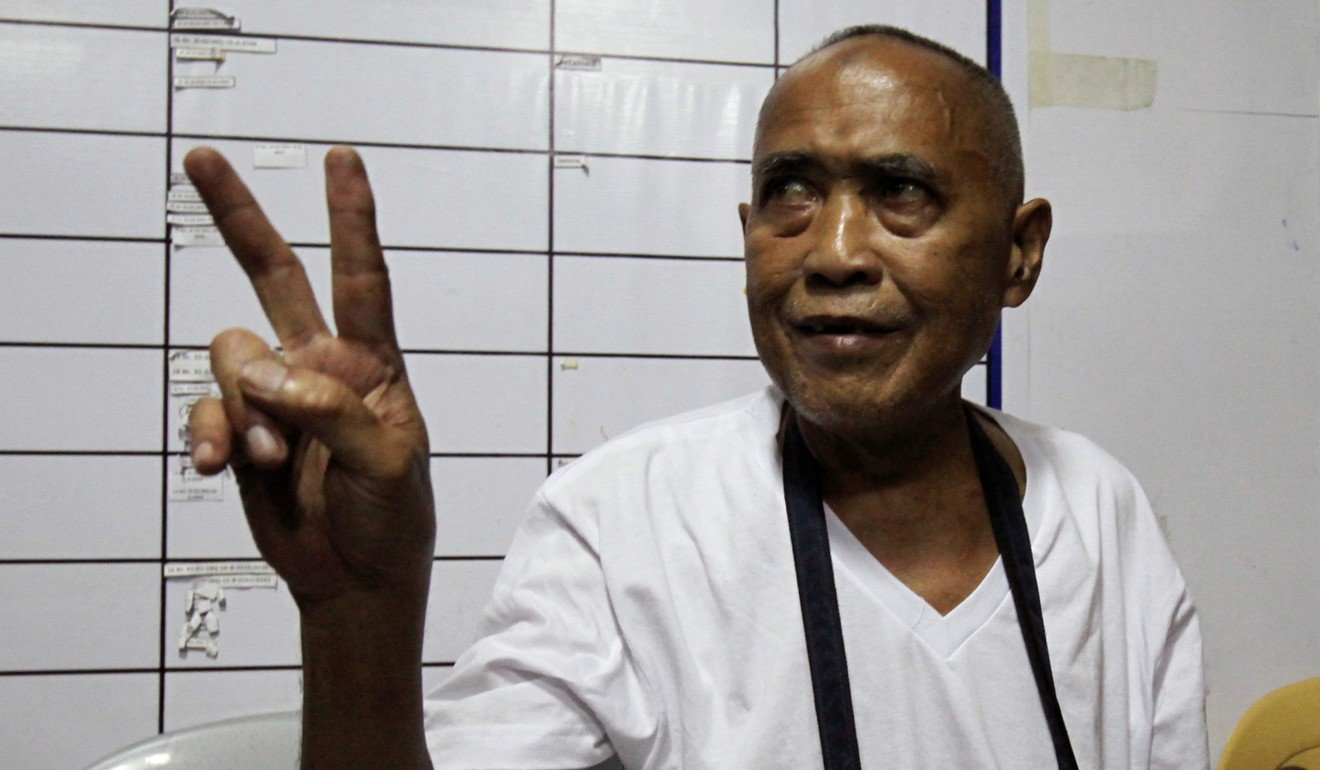 When the Marawi siege began, several hundred militants were involved, including men from nations as far away as Morocco and Yemen. But most of the marauders, who took civilians as human shields and torched the town cathedral, were from four local groups allied to Islamic State, and in the lead were the Maute, military officials said.
According to Jones, the Maute group has "the smartest, best-educated and most sophisticated members" of all the pro-Islamic State outfits in the Philippines.
Watch: Philippine militants plot Marawi assault
Samira Gutoc-Tomawis, a local civic leader who knows some of the Maute's extended family, said the brothers rely heavily on social media to recruit young followers and spread their "rigid and authoritarian" ideology.
"The Mautes are very active online. On YouTube, they upload their ideas" she said.
"They are articulate, they are educated, they are idealistic."
The Maute family's neighbour, who requested anonymity for his own safety, said the group's fighters are fearless too.
He was trapped for five days in his three-storey house last month watching the battle between the militants and the Philippines armed forces unfold, with sniper fire pinging around him and OV-10 aircraft bombing from above.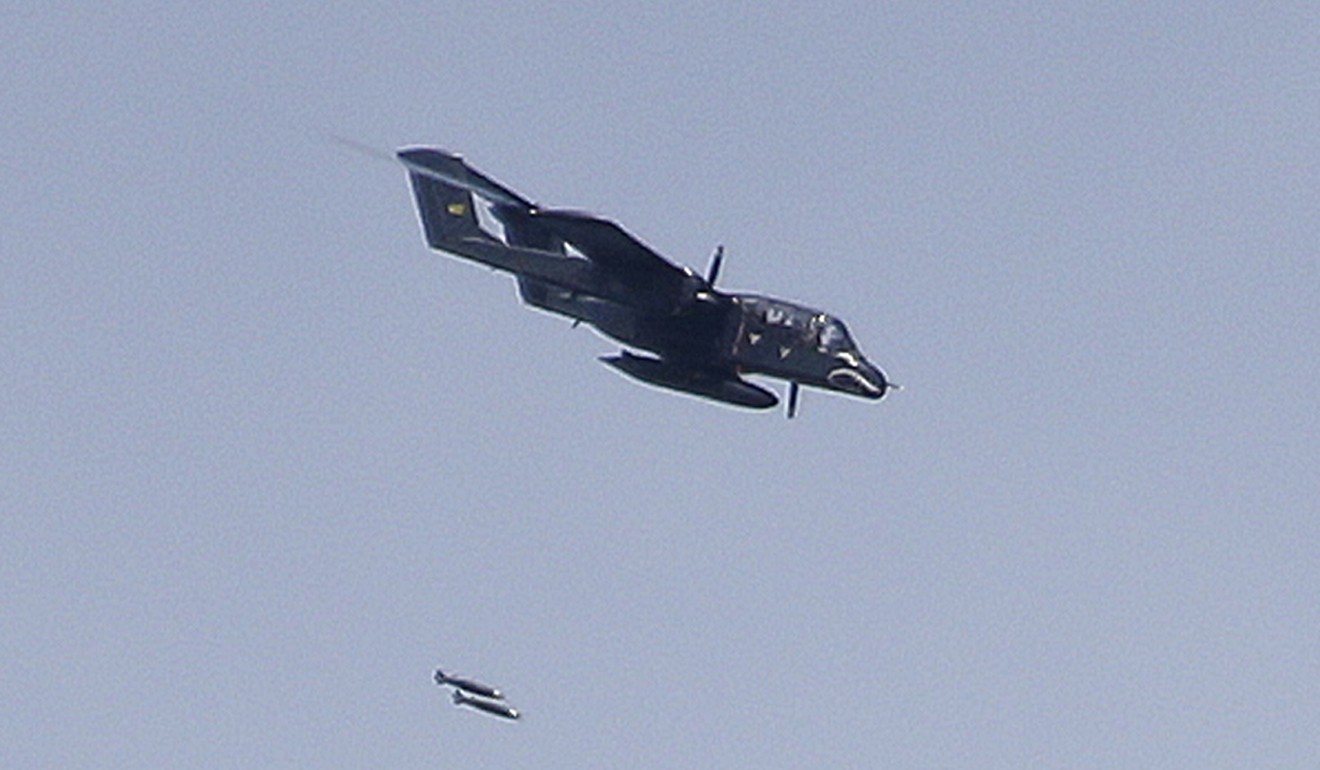 "During the bombing runs of the OV-10, they just carried on eating biscuits, not running for cover," he said.
On May 28, a group of seven fighters - he recognised Omarkhayam among them - came to his house and asked why he had not left. When he told them that he feared being caught in the crossfire, they guided him and several others to a bridge leading out of town and gave them a white cloth to wave.
The Maute group first surfaced in 2013 with a bombing of a nightclub in nearby Cagayan de Oro. Its stature has grown since then, most notably with the bombing last year of a street market in President Rodrigo Duterte's hometown, Davao City.
Maute members who were captured said the Davao attack was ordered by Isnilon Hapilon of Abu Sayyaf, a group that has fought since the 1990s for an independent Islamic province but is as well known as a vicious gang of criminals and kidnappers.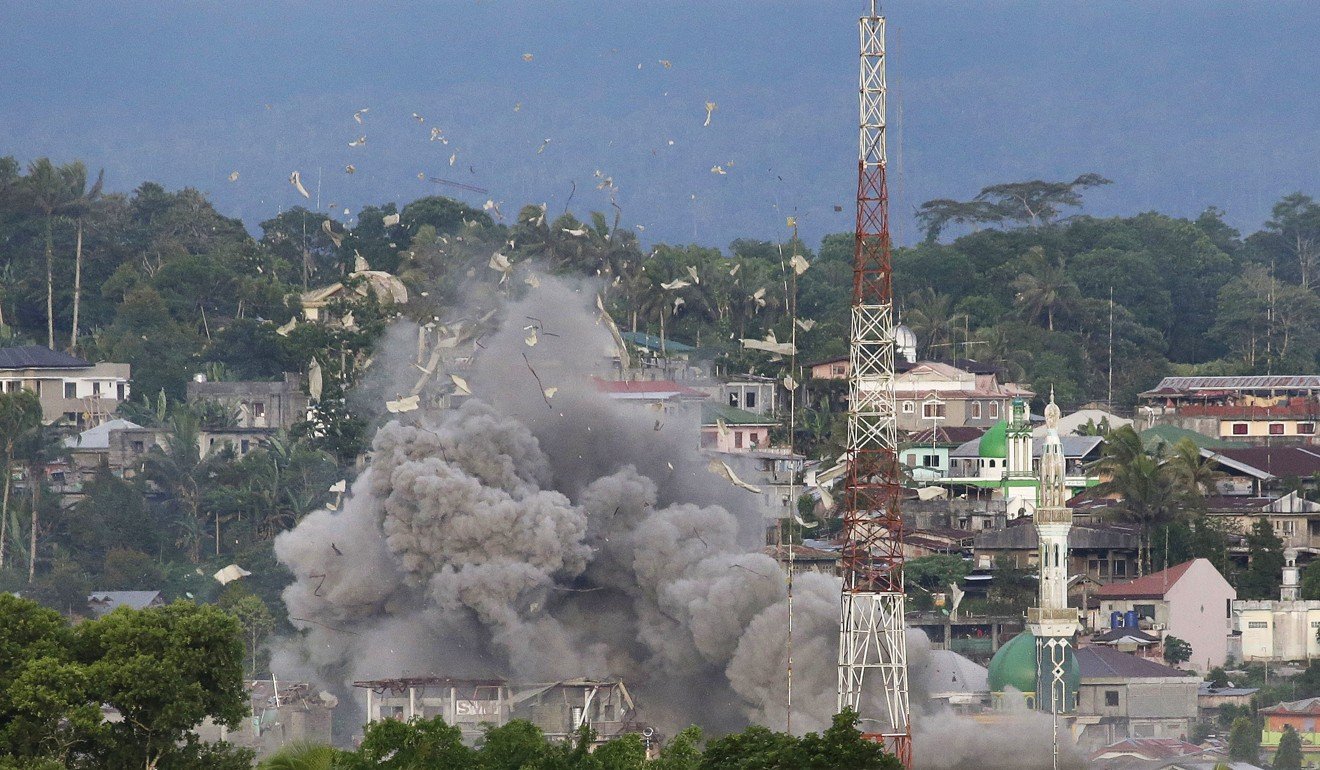 Hapilon, who was last year declared by Islamic State as its "emir" of Southeast Asia, was seen in a video that emerged last week showing the militants - including two Maute brothers - plotting to seal Marawi off as a separate enclave.
Herrera said the Mautes enjoy strong support in Marawi.
"This is their place, this is where their family is, this is where their culture is, this is where the heritage is. There is a huge sympathetic perspective towards the ... Maute," he said.
But Khana-Anuar Marabur Jr., a Marawi town councillor, said the Mautes had made enemies in the area with their radicalism.
He said he went to the brothers on the day the attack on Marawi was launched and they told him to the leave the town.
"They told me to leave because the caliphate ... had ordered it," Marabur said.
"They treated me like an enemy. I want to kill them now."
This article appeared in the South China Morning Post print edition as: The Maute brothers behind Marawi insurgency