WeChat
Get more with myNEWS
A personalised news feed of stories that matter to you
Learn more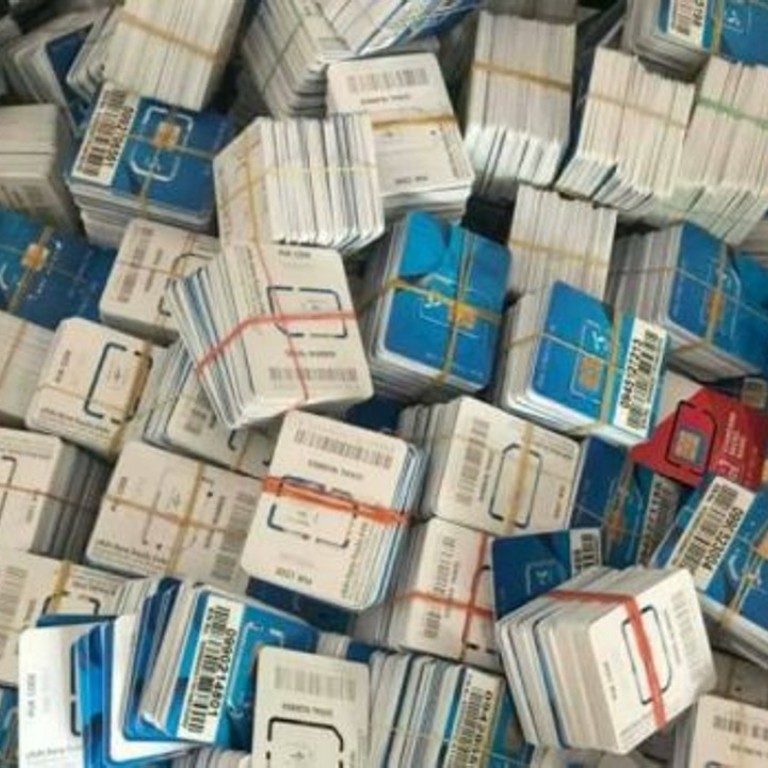 Thai police raid WeChat 'click farm', find 347,200 SIM cards, arrest three Chinese men
Three Chinese men arrested in Thailand have acknowledged that they were operating a "click farm", using hundreds of cellphones and several hundred thousand SIM cards to run up "likes" and views on WeChat, a Chinese social media mobile application, Thai police said Tuesday.
Immigration Police Captain Itthikorn Atthanark said the men explained they were paid according to how many likes and views they generated, each earning 100,000-150,000 baht (US$2,950-$4,400) per month. Click farms are hired to inflate an online site's viewership for prestige and profit.
Some politicians boast of how many followers they have on social media, while clicks can generate ad revenue.
WeChat is China's most prominent online social media platform, incorporating a text-messaging service as well as marketing for online stores.
Police seized 476 cellphones and around 347,200 SIM cards during the arrests Sunday at a house in Sa Kaeo province, about 200 kilometres east of Bangkok.
The men, identified as Wang Dong, Niu Bang and Ni Wenjin, were charged with working without a permit and importing the phones without paying taxes.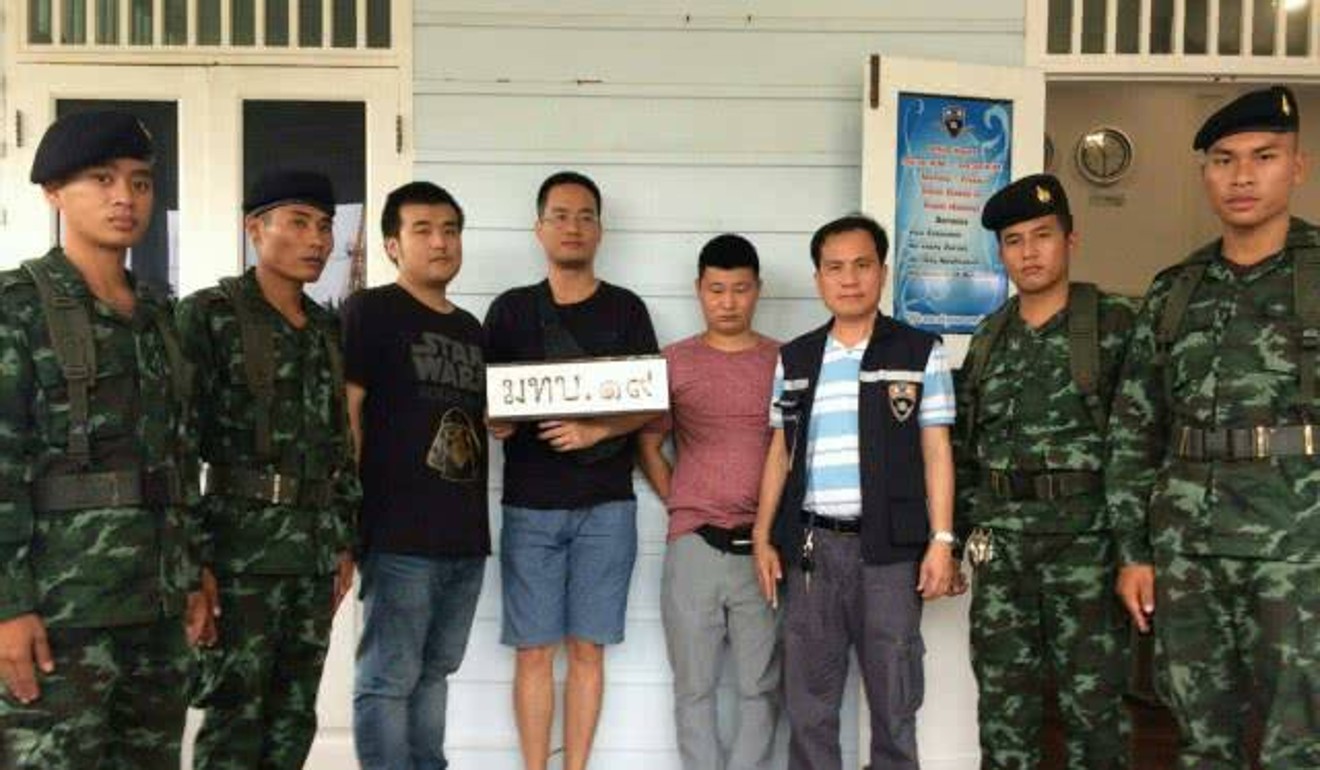 Speaking through an Chinese interpreter, Ni said they were not running a call-centre scam, as police initially suspected.
They had been hired to increase page views of products, and had been doing it for three months.
The hundreds of smartphones were used as bots to falsely increase readership numbers of the pages.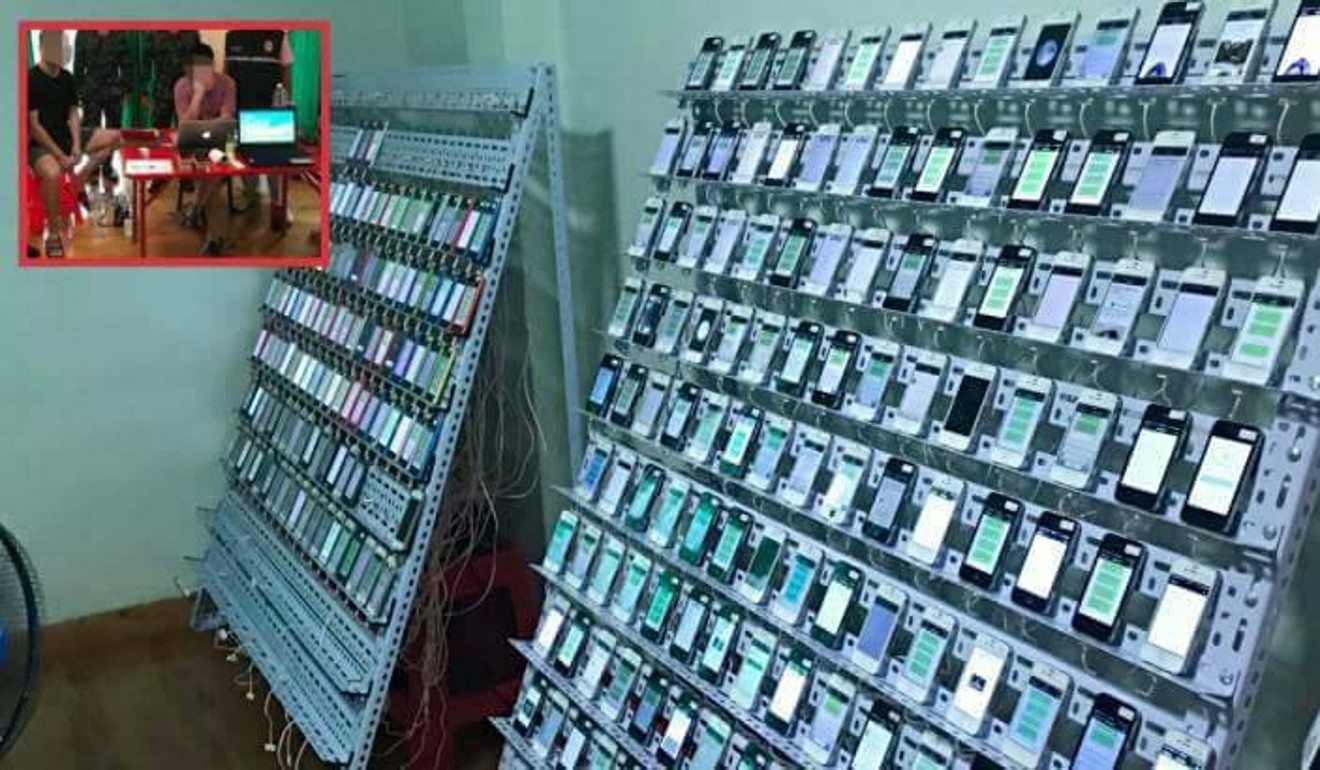 The fraudsters used Thailand because in China only one phone can be linked to a single WeChat account, presumably to prevent click fraud.
Itthikorn said the arrests followed a police stakeout at the Sa Kaeo house after receiving reports of suspicious activity.
He said a police search Monday at another residence believed to be engaged in the same activity came up empty-handed, though police believe others connected with the business are still at large.
It is still unclear how the men obtained such as large number of SIM cards, which came from Thailand's three biggest cellphone service providers.
Additional reporting by Bangkok Post