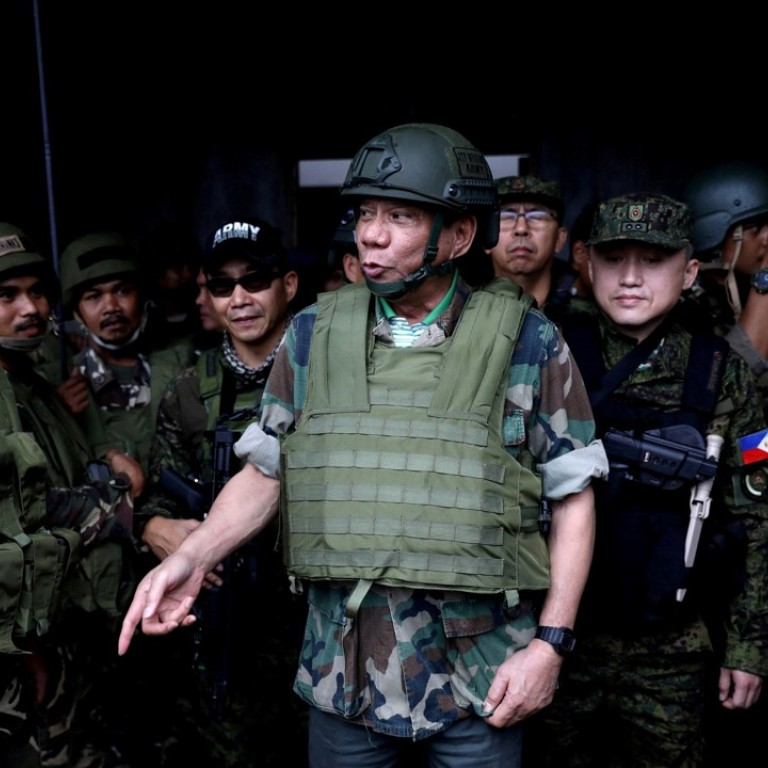 Philippine president Duterte may declare nationwide martial law next week, defence chief says
Rodrigo Duterte has repeatedly threatened to impose martial law across the country, but not given a specific time frame
Philippine President Rodrigo Duterte may declare nationwide martial law if threatened protests by communists and other leftists against his rule turn violent or disrupt the country, his defence chief said Friday.
Defence Secretary Delfin Lorenzana emphasised he believed it was very unlikely martial law would be declared, but said the president was worried about threatened "massive" protests by the left.
"He said, if the left will try to have a massive protest, start fires on the streets, they will disrupt the country, then I might (declare martial law)," Lorenzana told reporters, recounting a conversation with Duterte this week.
"In my opinion, in my estimate the possibility of this happening is very remote. But the president is indeed very concerned because it might get out of hand.
So he said: 'I might declare martial law'."
The comments fuelled concerns by critics that Duterte was dragging the Philippines back into authoritarian rule while waging a deadly war on drugs, three decades after a famous "People Power" revolution overthrew dictator Ferdinand Marcos.
A coalition of groups naming themselves the "Movement Against Tyranny" had announced it was planning protests on September 21, the 45-year anniversary of Marcos imposing his military rule.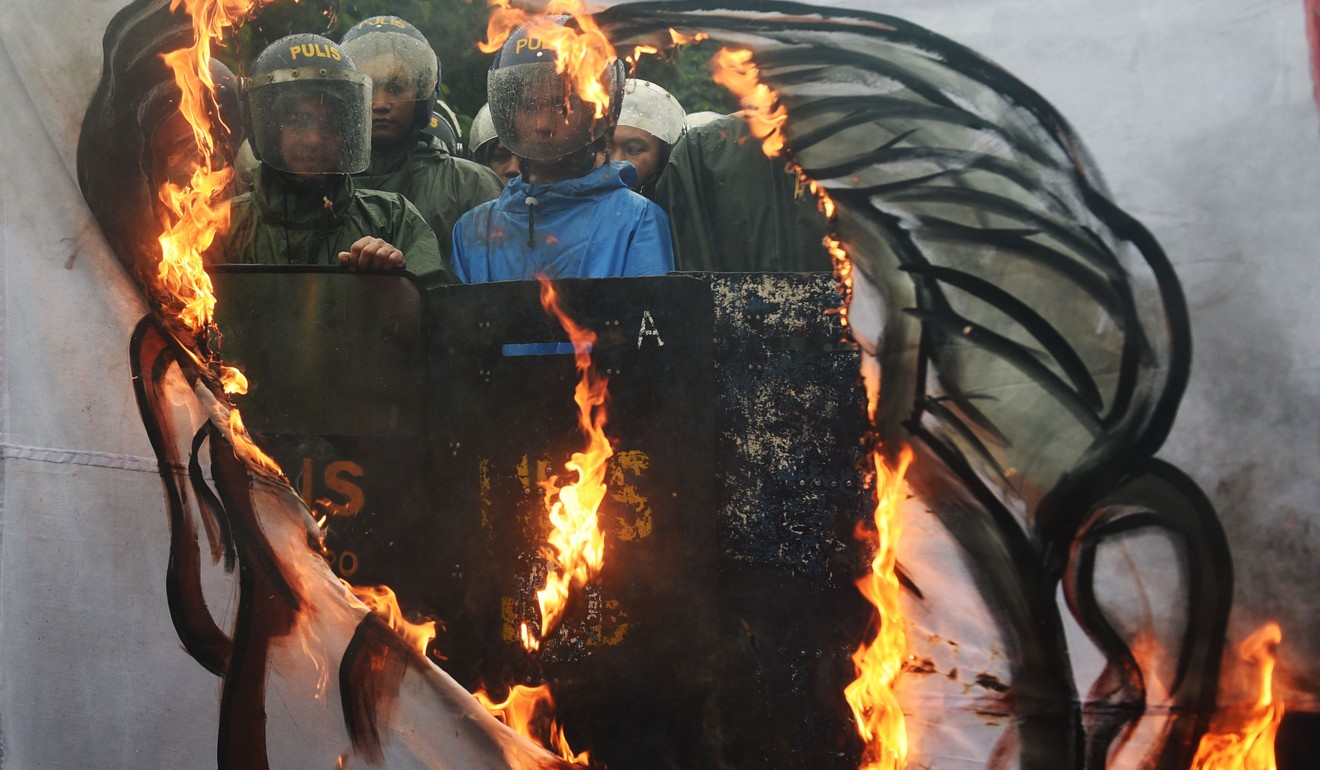 It said the protests, to be held at a park in the capital of Manila, would voice opposition against Duterte's war on drugs that has claimed thousands of lives, as well as the president's attacks on democratic institutions.
The coalition also voiced outrage at Duterte's public support for Marcos, who died in US exile in 1989.
The announcement for the protest said its theme was: "Stop the Killings! Never Again to Tyranny and Dictatorship!"
The Movement Against Tyranny includes communists, leftist activists, Catholic bishops and rights groups.
Lorenzana said Duterte told him a public holiday may need to be declared to ensure the public was not caught up in potential trouble arising from protests from the left.
He said Duterte did not specify which day the holiday would have to be declared, but then referenced next Thursday's protest.
"Since the left is threatening to have this massive demonstration on the 21st," he said.
It was unclear how big next week's rally would be.
Despite vocal opposition from critics, Duterte remains an extremely popular leader, polls show.
Previous protests against his drug war have rarely gathered more than a few hundred people.
Duterte won last year's presidential elections on a law-and-order platform in which he promised an unprecedented campaign to eradicate illegal drugs in society by killing up to 100,000 traffickers and addicts.
Police have reported killing more than 3,800 people in anti-drug operations since he took office 15 months ago, while thousands of others have been murdered in unexplained circumstances.
Many Filipinos back the drug war, seeing it as a quick solution to widespread crime, according to a series of polls over the past year.
Duterte has repeatedly said he would to impose martial law across the country, but neither he nor his aides have given a specific time frame and event that would trigger it.
He imposed martial law across the southern third of the Philippines in May after Islamic State group (IS) supporters occupied a major Muslim city there, leading to a conflict that has claimed more than 800 lives.
Duterte said in May that he may expand military rule across the entire country if he believed IS had taken a foothold outside the southern region of Mindanao.
It was one of many comments since becoming president in which Duterte had warned that martial law may be necessary to solve many of the nation's problems, including his drug war.
"If I declare martial law, I will finish all the problems, not just drugs," Duterte said in March.
This article appeared in the South China Morning Post print edition as: Duterte 'on the brink of declaring martial law'