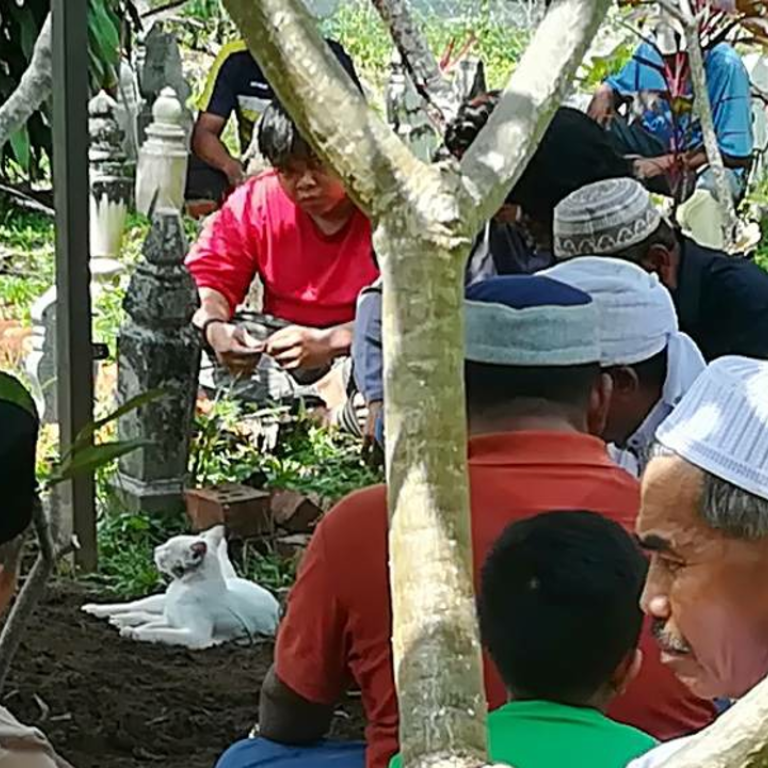 Cat refuses to leave man's grave in Malaysia
Video shared on social media racks up millions of views
A video clip of a white cat refusing to leave an elderly cat-lover's grave at the Al-Hidayah Mosque in Kelibang in Malaysia has gone viral.
The clip has been viewed more than 5 million times since it was uploaded by Facebook user Soffuan CZ.
He wrote that his grandfather Ismail Mat passed away on Sunday shortly after he visited him.
"While the talqin was being read at the funeral, the white cat came and started circling the grave.
"My grandfather was a man who loved cats" he later said.
Some relatives tried to carry the cat and play with it, but it insisted on remaining there.
Netizens, who thought they were trying to force the feline away were unhappy at how it was being treated.
One wrote that an animal will also feel sad when its master dies and it should be allowed to mourn.