Thailand
Get more with myNEWS
A personalised news feed of stories that matter to you
Learn more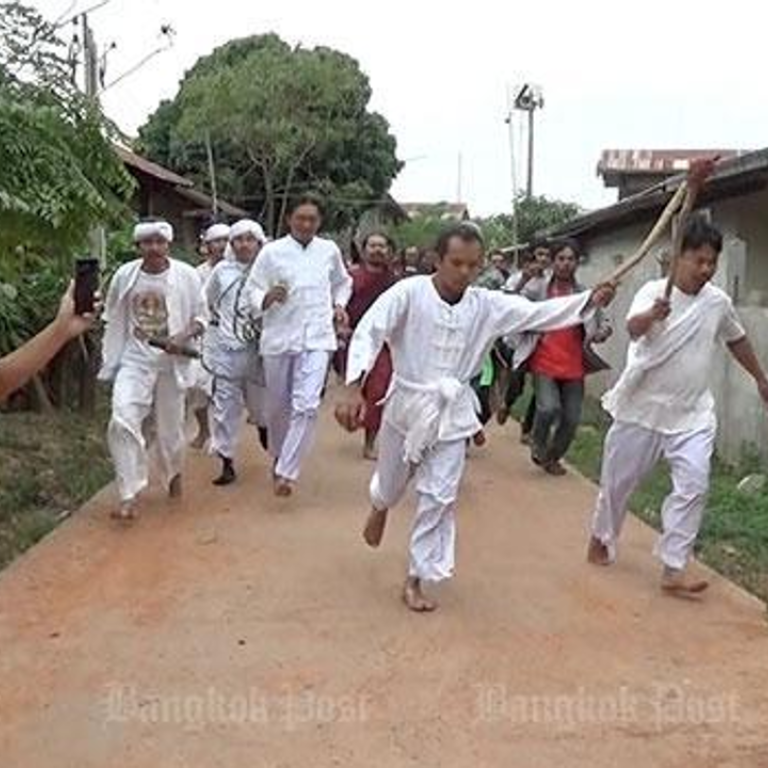 Ghostbusters sought to rescue 'haunted' Thai village
People from 370 households in a village hired ghostbusters to catch ghosts they thought were responsible for mysterious deaths
By Yongyuth Phupuangphet
Ghostbusters were out and officials are stepping into a village in Thailand's Kalasin Province haunted by a ghost.
Public health and livestock officials are on their way to help residents of Ban Na Bong in Nong Kung Si district.
District chief Wirat Ratcharee on Monday sought help from the public health and livestock offices in the province to provide health checks for all people and animals in the village.
The measure aims to boost their morale after the fear of phi pob had stressed them out, Mr Wirat said.
Phi pob is a Thai ghost which eats raw meat. Rural villagers believe human beings and animals can be possessed by phi pob, which would eat their internal organs, leaving them dead.
Ban Na Bong had seen two men and a number of cats, dogs and buffaloes die mysteriously since October 29. Rumours had it that phi pob was the killer.
The mystery caused fear among the villagers and they decided to act in unison to seek help from authorities.
People from 370 households in the village paid 124 baht (US$3.74) per house to hire a famous
famous ghostbuster from Chiang Yuen district in Maha Sarakham and Phra Apirak from Wat Chaiwan in Nong Kung Si to catch the ghost.
The rite took more than two hours and the villagers said the ghostbuster and the monk, who went to the village with 20 aides, could catch at least 30 phi pob, forcing them in the bamboo tubes they brought with them and burnt them all.
Police and district officials were there to make sure that the event went smoothly.
"Everything went fine," the district chief said on Monday. "I saw smiles on their faces."
The villagers surrounded their houses with holy threads and hang vetiver grass and garlic in front of their places to scare the ghost.
"The villagers felt better after the ghostbusters came in," village chief Terd Kulchamorin said.
But the next day, a man was found dead in the village.
Nong Kung Si police were reported of the death of Boworn Sinthudet and Pol Lt Col Somparn Saenkham, the deputy police station chief said there was no trace of assault on his body.
A doctor on duty at Nong Krung Si Hospital pointed to heart failure as the cause of death.
His mother, Soon, however, ruled out the possibility that her son was the latest victim of phi pob. "He will be cremated at Wat Ban Nai on this Wednesday," she added.