Malaysia
Get more with myNEWS
A personalised news feed of stories that matter to you
Learn more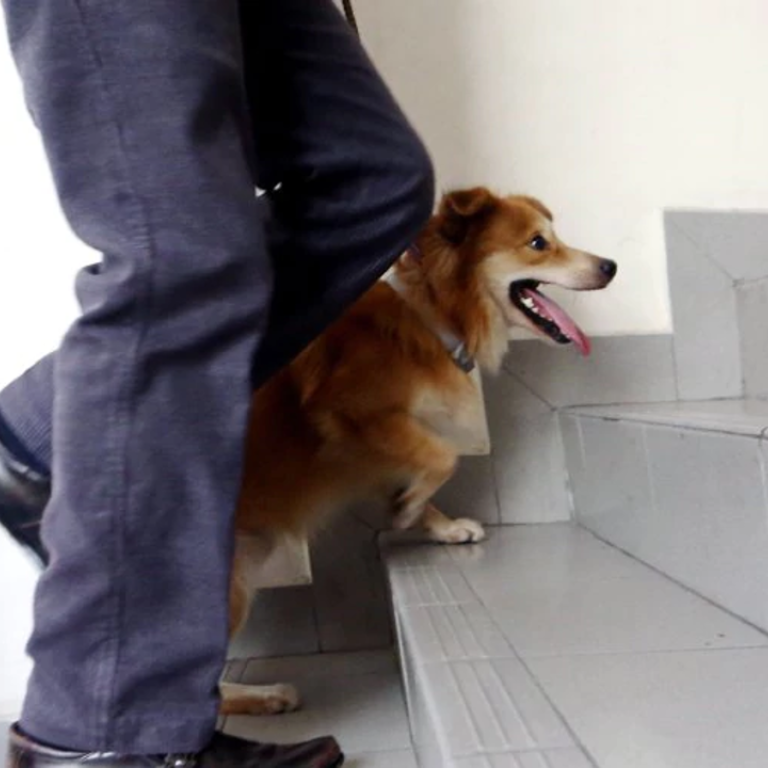 Singaporean in viral video fined US$2,000 for beating dog
Man lost his job after losing his temper at 'Furby,' who caused a stir in the courtroom
By Rahmat Khairulrijal
The magistrate's court complex in Malaysia was instantly abuzz when a dog was brought into the premise as its abuser faced sentencing today.
The light-coloured canine, known as 'Furby', was beaten up by a man near Puchong in April last year.
The video of the incident went viral on social media and enraged animal lovers. In the video, a man was seen violently beating a dog after he fell off his bicycle after the dog broke free of its leash and barked at him.
Today, the man was fined RM8,000 (US$2,001) in default of eight months' imprisonment after he pleaded guilty.
Magistrate Mohamad Ikhwan Mohd Nasir meted out the sentence to Yee Kok Chew after he changed his plea to guilty when the charge was read to him again by a court translator.
While the court proceeding went on, Furby, who is currently under the care of the Petaling district veterinary office, waited in the witness room with a veterinary officer.
Several people including lawyers and passers-by tried to take selfies with the canine as it was ushered out after the proceeding.
Yee, a Singaporean businessman, was charged with beating, hurting and abusing the dog at a security guardpost at Jalan BK6 E/4 (1), Taman Melody, Bandar Kinrara, Puchong at 8.49pm on April 2.
The 58-year-old man was charged under Section 44(1)(a) of the Animals Act 1953 which carries a maximum RM50,000 fine, or up to a year in jail, or both.
Counsel Datuk Jerald Gomez who pleaded leniency for Yee said that the dog did not suffer any serious injuries.
"My client lost his job after the video of the incident went viral on social media. He is also remorseful of his act," he said.
However, Deputy Public Prosecutor Nabilah Mohammad Zanudin pressed for a deterrent sentence against the accused.
© New Straits Times Press (M) Bhd