Malaysia
Get more with myNEWS
A personalised news feed of stories that matter to you
Learn more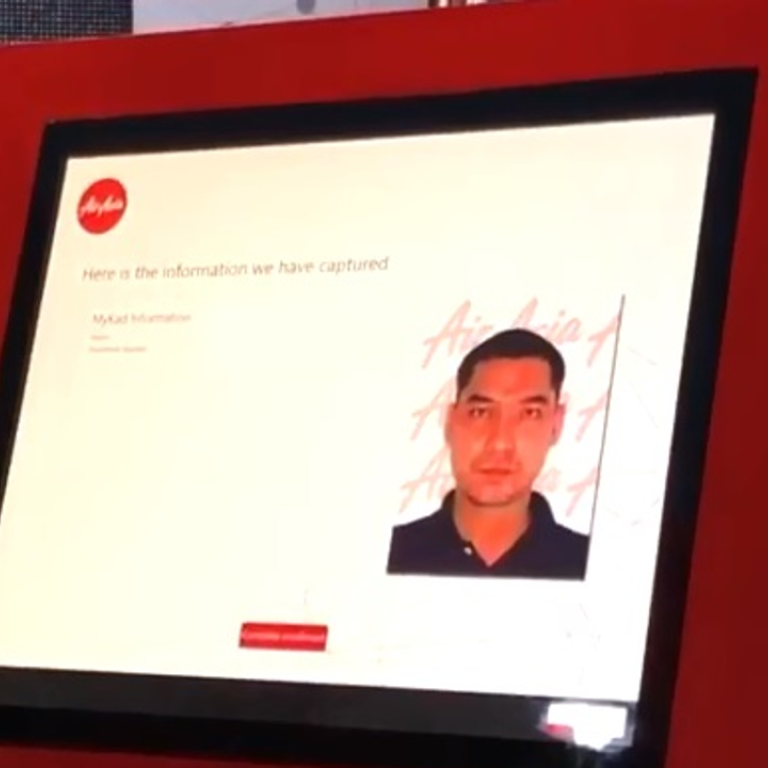 AirAsia has started using facial recognition technology in Malaysia to replace boarding passes
By Jessica Lin
As the need for speed increases at airports around the world, Malaysia's AirAsia Bhd has launched its own facial recognition system which allows registered passengers to board their flights without boarding passes.
This week, AirAsia announced that it had launched the Fast Airport Clearance Experience System (Faces) at Senai International Airport at Johor Baru.
Although similar technologies are already implemented at some airports, including at Singapore's Changi Terminal 4, the low-cost carrier, which owns Faces, is believed to be the first airline in Asia to use biometric facial recognition technology.
In a press release, AirAsia group CEO Tan Sri Tony Fernandes said that Faces is expected to make air travel less stressful for AirAsia customers.
"Airports are typically the worst part of flying. Faces marks our latest effort to make the on-ground experience more seamless and less stressful by using cutting edge biometric technology to authenticate guests.
"With Faces, your face is your passport, making it a breeze to clear the gate and board your flight," he said.
According to Travel Weekly, facial recognition technology typically works by comparing the passenger's photograph with the image stored in the biometric memory of their passport or the airline's passenger manifest.
AirAsia requires passengers who wish to utilise Faces to register at the dedicated kiosk at Senai International Airport beforehand. Only those aged 18 and above, with a height range of 145cm to 190cm will be allowed to do so.
Once a customer's MyKad and passport expires, re-registration will be required to enable Faces access again.
The passenger will then check-in their baggage before proceeding to airport security checkpoints, where identification documents and boarding passes are still required.
After clearing immigration checks for international flights, passengers enrolled on Faces can simply board their flights with facial recognition scanning.
Since AirAsia's launch of Faces at Senai this week, Deputy Home Minister Datuk Nur Jazlan Mohamed reportedly told The Star that the same system could in future be rolled at all airports in Malaysia.
"The system will complement existing security systems at airports in the country for enhanced safety and security," Nur Jazlan reportedly said.