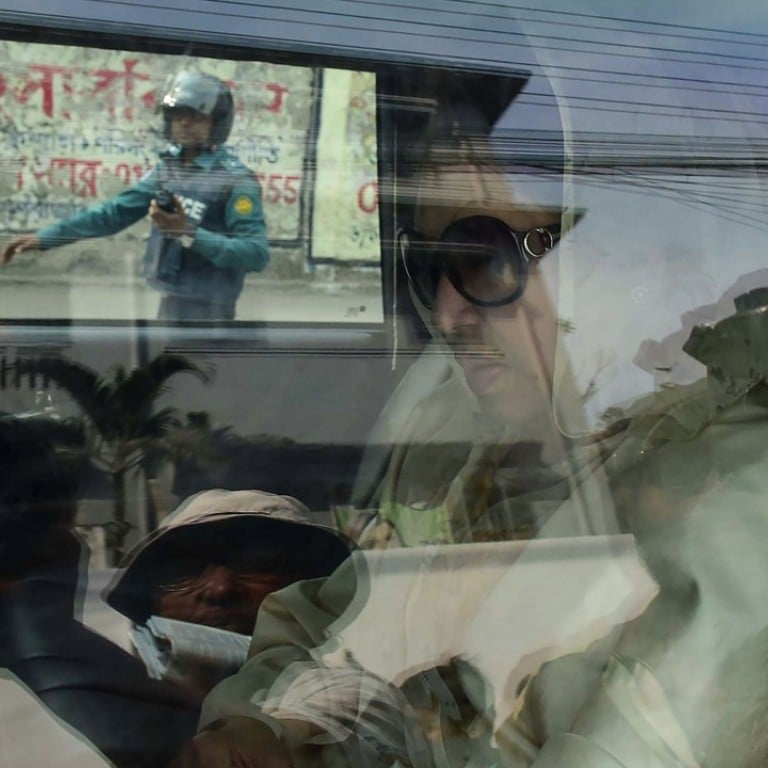 Former Bangladesh PM Zia sentenced to five years in prison for corruption
A Bangladesh court on Thursday sentenced former prime minister Khaleda Zia to five years in prison on corruption charges. The conviction means that Zia, the arch-rival of the current prime minister, could be barred from running in December's national elections.
Zia was taken to a Dhaka prison under heavy security. In a country plagued by dynastic politics, security forces fearing clashes had poured into the streets before the verdict, along with supporters of both major political parties.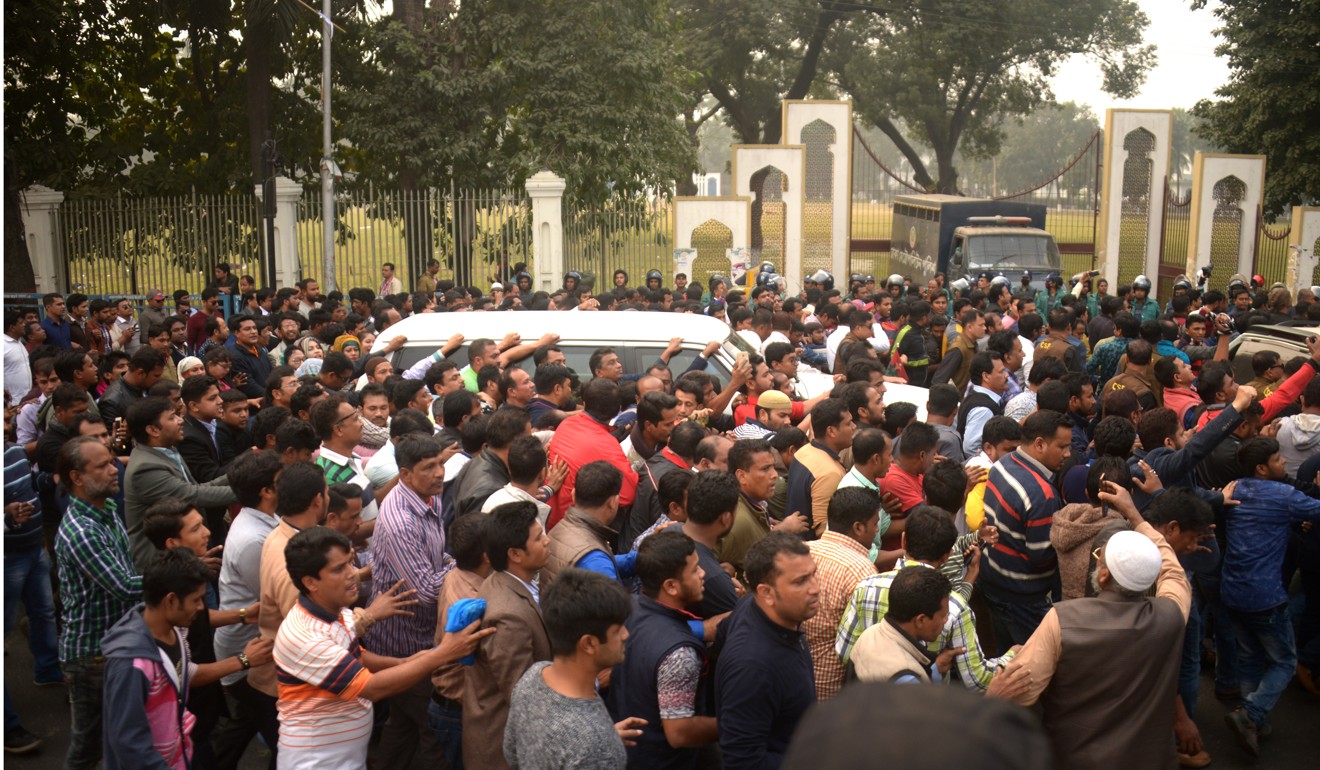 Defence lawyer Mahbubuddin Khokan said Zia ordered him to appeal.
"This is unbelievable," he said. "I am confident she will come out of jail."
Zia was convicted of embezzling some US$250,000 in donations meant for an orphanage trust established when she was last prime minister, from 2001-2006.
Judge Mohammed Akhtaruzzaman, who announced the verdict in a courtroom in Dhaka's Old City, also sentenced Zia's son, Tarique Rahman, and four others to 10 years in prison for involvement in the crime. All can appeal their convictions.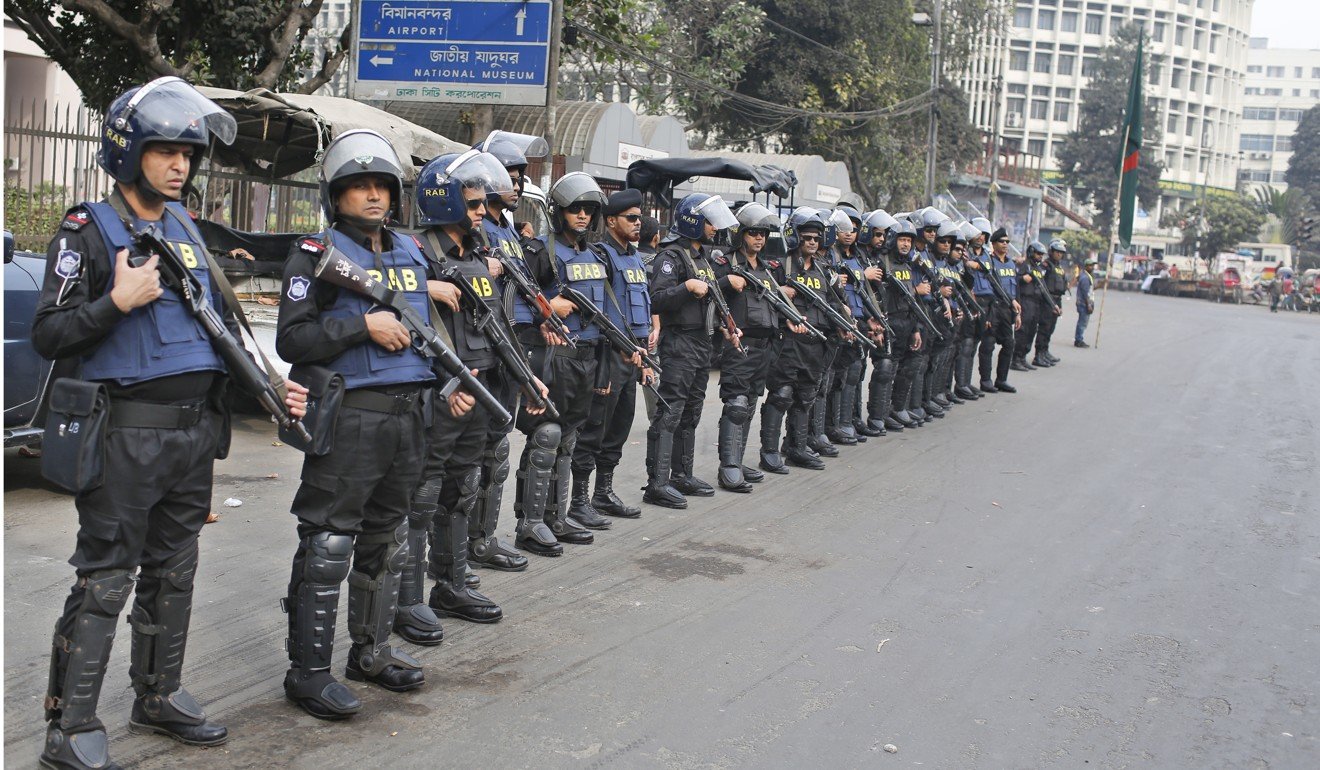 Bangladesh law says anyone imprisoned for more than two years cannot run for office for the next five years, but Law Minister Anisul Huq said the final decision rests with the courts.
"It's up to the appeals court to decide whether she will be eligible to run," he said after the verdict.
Ruhul Kabir Rizbi, a close Zia aide, rejected the verdict, saying the government of Prime Minister Sheikh Hasina was looking for a way to weaken Zia politically. The opposition has accused the government of arresting hundreds of supporters before the verdict.
Zia faced a maximum sentence of life in prison, but the judge said he took into consideration the 72-year-old's health and her "social status", an apparent reference to her time as prime minister.
Zia faces more than 30 other charges, ranging from corruption to sedition. Rahman, her son and heir-apparent, lives in London. He was tried in absentia, along with two other people.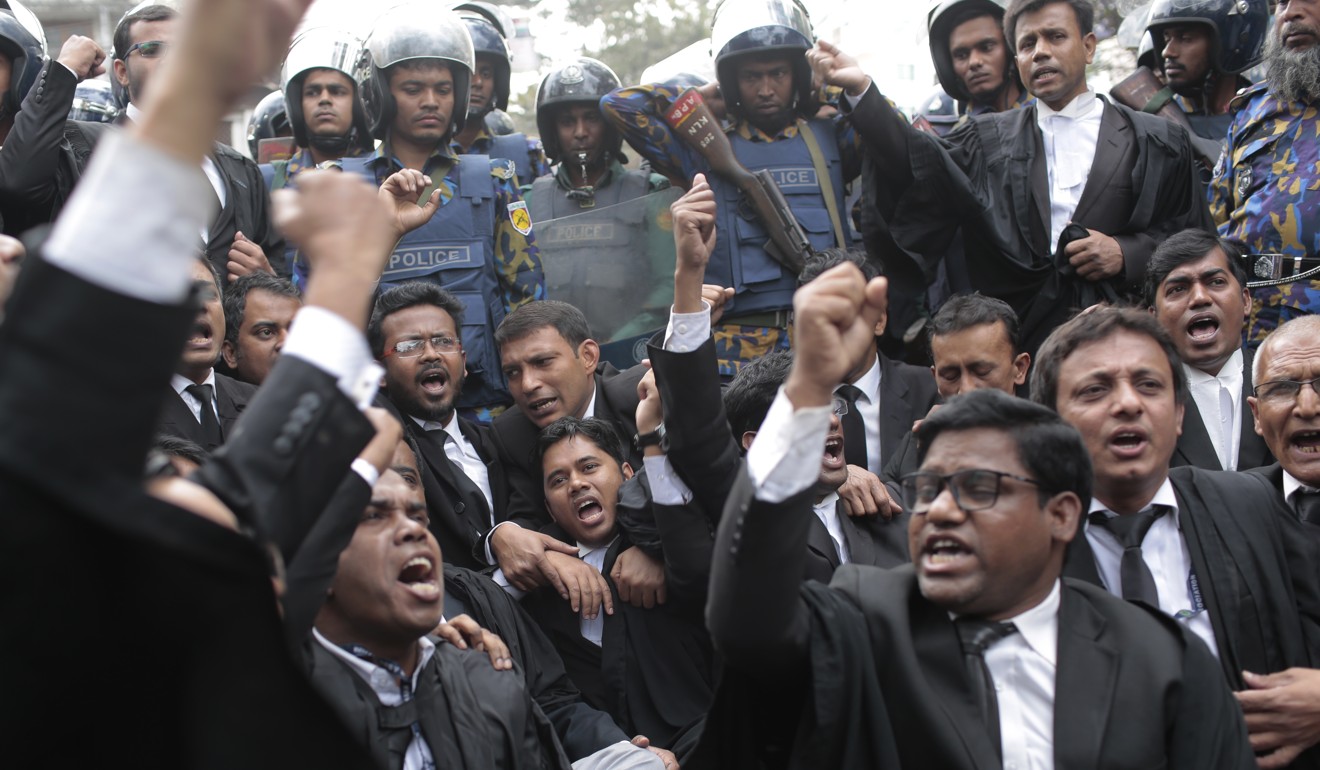 Bangladesh is a parliamentary democracy but its politics is deeply fractious, with Hasina and Zia ruling the country alternately since 1991, when democracy was restored.
Both women emerged from political dynasties. Zia is the widow of Ziaur Rahman, a general-turned-president who was assassinated in 1981. Hasina is the daughter of Mujibur Rahman, the country's first president who was assassinated in 1975.
In the last election in 2014, Zia's party and its political allies boycotted the race, allowing Hasina to return to power with a landslide victory.
This article appeared in the South China Morning Post print edition as: Dhaka court jails opposition leader for five years on graft