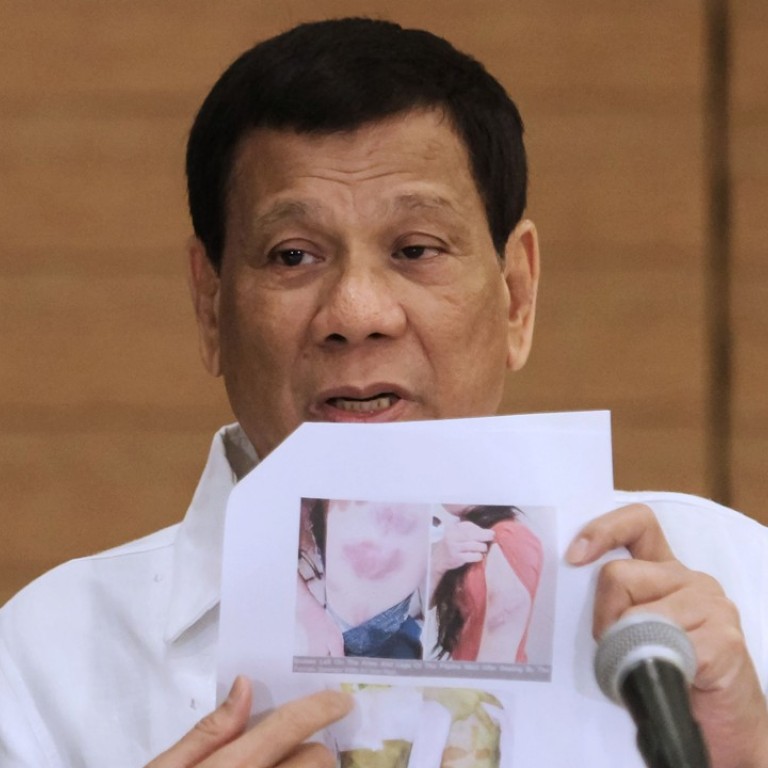 'Is something wrong with your culture?': Rodrigo Duterte takes aim at Kuwait over mistreatment of Philippine workers
Some 252,000 Filipinos work in Kuwait, many as maids, with reports of widespread abuse and exploitation
Philippine President Rodrigo Duterte on Friday pledged government help to evacuate Filipinos wanting to leave Kuwait, blasting the Gulf state for "inhuman" treatment of migrant workers after reports of a gruesome killing in the country.
Duterte, who last month banned citizens from travelling to Kuwait to work, said 120 workers had died in the country last year and that the body of one Philippine woman had been found stuffed into a freezer in recent days.
Some 252,000 Filipinos work in Kuwait, many as maids, with reports of widespread abuse and exploitation. But it is unclear how many would want to return to the Philippines.
"When will this inhuman treatment of these Filipino workers end?" Duterte told reporters in his home city of Davao, showing the picture of a woman he said had been "roasted like a pig".
"Is there something wrong with your culture? Is there something wrong with your values?" he said, addressing the Kuwaitis.
He added that the government would ask airlines to send planes to help any Filipino workers in Kuwait wanting to return home to leave within 72 hours. He gave no further details.
Duterte has in recent weeks been highly critical of alleged abuse suffered by some of the two million Filipino workers in the Middle East, even threatening a ban on the whole region.
The Filipinos in Kuwait are among 10 million nationals working abroad, whose remittances back home are a major pillar of the poverty-stricken nation's economy.
"Of course we need the help of Kuwait," Duterte conceded.
Labour Secretary Silvestre Bello said that for Duterte's ban to be lifted, Kuwait must sign a "memorandum of understanding" boosting protection for Filipino workers that had been pending for three years.
Kuwait has faced criticism in the past over its "kafala" system for foreign workers which has been likened to a form of bonded labour or even slavery.
The system requires the employer's consent before a worker can move to a new job prior to the end of their contract, which critics said resulted in a wide range of abuses.
Duterte's latest threat comes as he faces renewed pressure over human rights in the Philippines.
The International Criminal Court declared earlier this week that it will begin a "preliminary examination" into the charges that Duterte has committed a crime against humanity for allowing the killing of thousands of Filipino drug suspects.
This article appeared in the South China Morning Post print edition as: Duterte offers to rescue abused workers in Kuwait