Cambodia
Get more with myNEWS
A personalised news feed of stories that matter to you
Learn more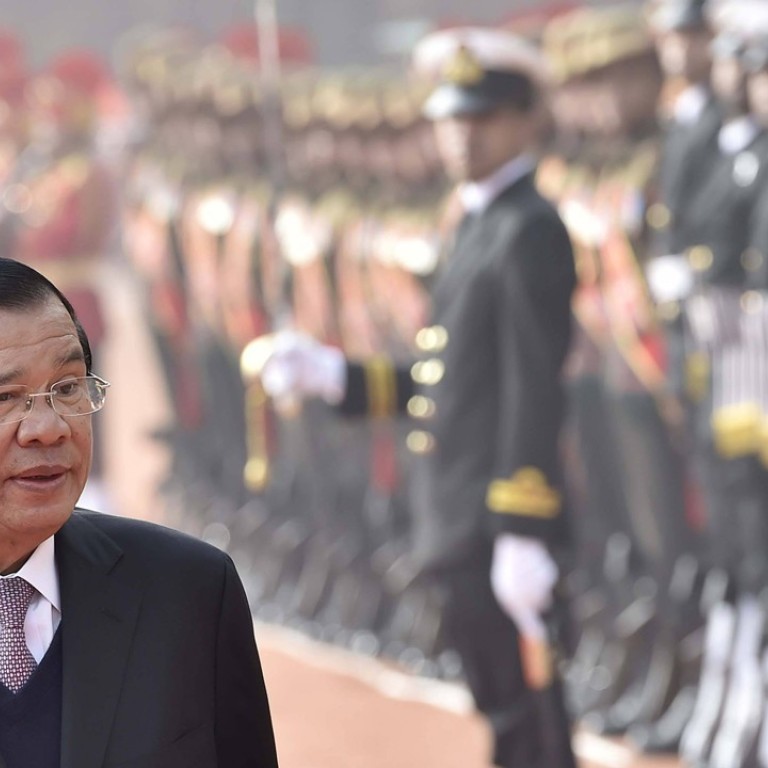 How the Cambodian government and Prime Minister Hun Sen are using Facebook to silence dissent before election
With a national election scheduled for July, Hun Sen's government has, in recent months,closed Western non-profit agencies, prosecuted scores of activists and hobbled the country's independent press
Cambodia is sliding into dictatorship, and it's playing out on Facebook. The country's government, led by Prime Minister Hun Sen, has bought millions of fake "likes" on the platform, used it to silence critics and spread propaganda, opponents claim.
On Thursday morning, former Cambodian opposition leader Sam Rainsy's lawyers filed a petition in a Northern California court that could shed light on this behaviour, raising questions about the social media giant's possible role in bolstering an authoritarian government.
"Human rights are being ignored and our electoral system is in shambles," said Sam, 68, who lives in exile in France. "By exposing facts now in the possession of Facebook, we will be able to place real evidence before courts in Cambodia and possibly elsewhere. When facing irrefutable evidence, even a dictator will have to backtrack."
The Cambodian government has charged Sam in several politically tinged cases, at least four of which concern content he has posted to Facebook. Sam's petition "seeks information in Facebook's possession regarding Hun Sen's misuse of social media to deceive Cambodia's electorate and to commit human rights abuses," according to a statement by the San Francisco-based law firm BraunHagey and Borden, which is representing Sam.
Facebook declined to comment. A spokeswoman directed questions to company material that shows Facebook has been cracking down on fake likes since 2015. The company uses pattern recognition to block the practice and has notified more than 200,000 pages in the past three years that they've been protected from fake likes.
Since Hun Sen ascended to the Cambodian government's highest levels in the late 1970s, he has established a reputation as a tough leader with a low tolerance for dissent.
With a national election scheduled for July, his government has, in recent months, closed Western non-profit agencies, prosecuted scores of activists and hobbled the country's independent press. In November, Cambodia's Supreme Court dissolved the country's only opposition party, the Cambodia National Rescue Party, or CNRP, which Sam had led until last year.
Sam's successor, Kem Sokha, was arrested in September for alleged treason. Several other party leaders have fled abroad or gone into hiding.
Cambodians once regarded Facebook as an injection of transparency in the long-authoritarian state. The CNRP used the platform to communicate directly with voters in a 2013 national election, precipitating protests and winning it a significant number of seats.
Yet as the platform grows more influential in the country, authorities have increasingly co-opted it to spread propaganda and silence critics. According to a 2017 report, 4.5 million people in the country are connected to Facebook, and more than half use the platform every day; many use it as their sole source of news.
Since 2014, 15 people have been arrested in the country over Facebook posts, according to a recent investigation by BuzzFeed News.
"Where Cambodians have lost here is in restrictions in online speech," said Sebastian Strangio, the author of Hun Sen's Cambodia. "[Hun Sen's party] has been extending all the informal and formal media controls that it's had offline – in newspapers, radio – and extending them to the online sphere. It can't go after Facebook, so it's going after the users."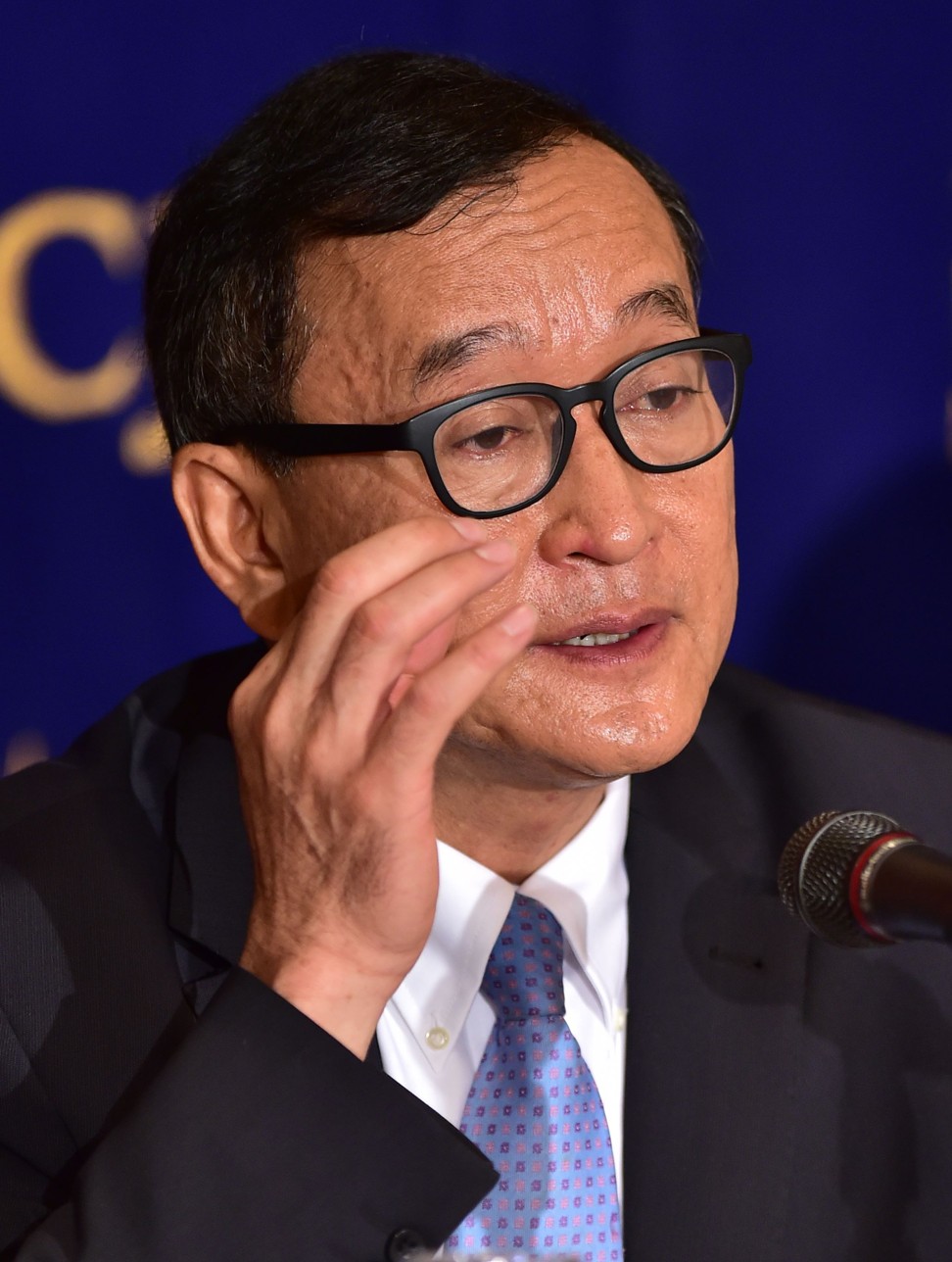 Hun Sen has 9.4 million likes on his Facebook page, which mainly depicts him snapping selfies with supporters and spending time with his family. By one metric, he is the third-most popular world leader on the platform after India's Narendra Modi and US President Donald Trump, according to the public relations company Burson-Marsteller.
In 2016, Sam accused Hun Sen of purchasing fake likes from "click farms" in the Philippines and India, a practice that Facebook has said it does not condone. Hun Sen denied the allegation – "If I could buy India, I must be really strong," he said at the time – and sued Sam for defamation.
Thursday's petition also alleges that Hun Sen also published a death threat against Sam on the platform, violating its user guidelines.
Although Hun Sen's government has shuttered independent media, it has allowed far-right, government-aligned news outlets to thrive. The web site Fresh News, often equated to the US Breitbart News, often vilifies opposition figures and dissidents while touting the party line. It has 2.4 million likes.
"Facebook has showed its potential to help improve information-sharing and transparency in countries like Cambodia," Sam's lawyer, J. Noah Hagey, said in a statement. "The issues raised in the petition ask fundamental questions about Facebook's role in the democratic process, including how it will react when being misused by repressive regimes."
Sam's case hinges on a so-called Section 1782 discovery, named for a US statute that stipulates that if an American company is involved in a legal proceeding in another country, a litigant can apply to a US court for evidence that could be used in that proceeding.
Sam faces several lawsuits in his home country. In January, he was charged with inciting and demoralising the military after he suggested – in a video posted to Facebook – that Cambodian soldiers would not obey orders to shoot civilians. Hun Sen called the comment a "declaration of war".
In 2016, Sam protested the killing of Kem Ley, a prominent political analyst who was gunned down at a Caltex service station that July. Although the killer, Oueth Ang, is in jail, many Cambodians suspect that the killing was a political assassination and that its architects have not been brought to justice. A Cambodian court found Sam guilty of defamation and incitement for calling the killing "an act of state-sponsored terrorism".
BraunHagey and Borden used the Section 1782 statute to obtain surveillance tapes from US energy giant Chevron, which owns the service station where Kem Ley was shot. The Cambodian government is not known to have acted on the additional evidence.
This article appeared in the South China Morning Post print edition as: Facebook 'used to silence dissent'