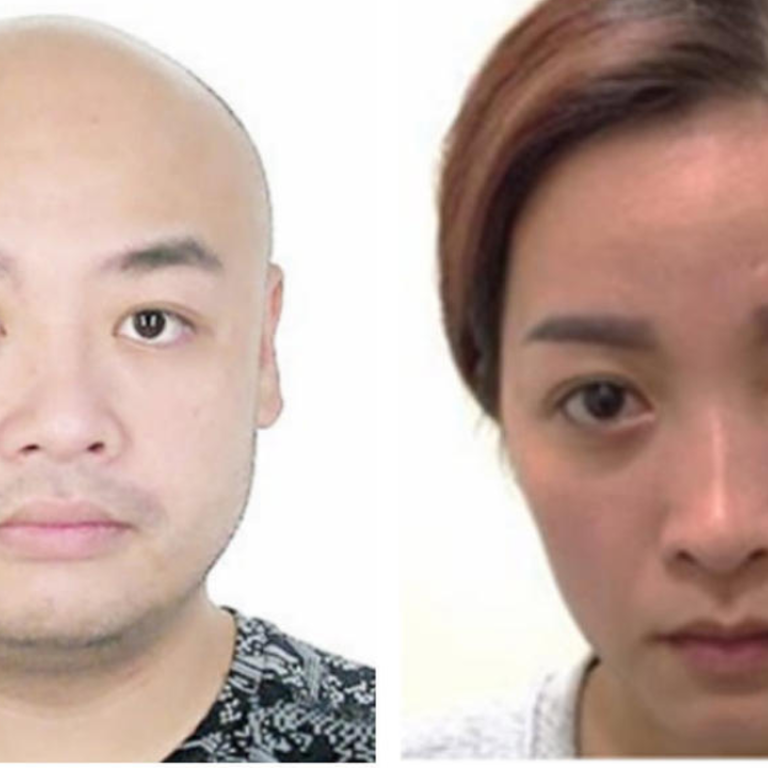 Singaporean man and Vietnamese woman arranged six sham marriages
Pair orchestrated what could be one of Singapore's biggest marriage-of-convenience cases involving six pairs of Vietnamese women and Singaporean men
A complex web of lies and deceit was spun when 37-year-old Singaporean Adrian Kin, who was an interior designer, had the idea to rope in men struggling with financial difficulties to enter into sham marriages with Vietnamese women.
Separately, Vietnamese beautician Ho Thi Be Ba, 31, had the same idea. She suggested to Vietnamese women to enter into such sham marriages with Singaporean men so the men could apply for or sponsor their Visit Pass in Singapore.
The aim was to extend the women's stay in Singapore. In return, the men would get between S$3,000 (US$2264) and S$5,000 (US$3772) as a reward.
In 2016, Kin worked with Ho on their first target. In August that year, Ho approached Singapore permanent resident Wong Kean Mun, 32, to enter into a marriage of convenience with Vietnamese Le Thi Cam Tien, 26. Further investigations revealed that Wong was introduced to Ho through Kin.
Two months after Ho's suggestion to Wong, Wong and Le solemnised their marriage at a function room at Ritz Mansions private apartments in Balestier. Wong was paid S$3,000 by Ho as a reward. Wong himself later helped to arrange two other sham marriages.
As Kin and Ho looked to their circle of friends and colleagues, they ended up orchestrating what could be one of the biggest marriage-of-convenience cases in Singapore, involving six pairs of Vietnamese women and Singaporean men.
Last December, Kin was jailed for 18 months and fined S$24,000 (US$18,108) in default of 12 weeks' jail for offences under the Immigration Act, while Ho was jailed for 18 months last October.
Between July and December last year, 12 Singaporean men and Vietnamese women were arrested for their involvement in offences related to marriages of convenience, the Immigration and Checkpoints Authority (ICA) reported as part of the release of its annual statistics.
The men, aged between 24 and 57, entered into these marriages for money. The women, who were aged between 23 and 34, were all involved in vice-related activities.
The ICA said that 10 of them were sentenced to jail terms ranging from six to 18 months, while court proceedings are ongoing for two.
One whose case is still before the courts is Singaporean Chua Rui Xiang, who was charged last July over his alleged involvement in arranging three marriages of convenience. His marriage to a Vietnamese national was also a sham.
Unlike usual run-of-the-mill cases, individuals in this network were more innovative in trying to hide their real intentions when arranging for marriages of convenience, the ICA said.
For instance, part of the modus operandi involved the Singaporean grooms changing their addresses on their identity cards to match the women's addresses in Singapore. And they were at the airport to receive the women just in case there were any issues with immigration officials.
To avoid detection, Ho also harboured three couples at Ritz Mansions in Balestier.
Another method Kin used to allay suspicion was telling Singaporean Andrew Liu, 31, that he had to fly to Vietnam to pose in a bridal photoshoot with Vietnamese national Vo Thi Ngoc Thao, and they would return to Singapore together.
What eventually tipped the authorities off to the multiple cases was an appeal sent in by Wong against the repatriation of his spouse, who had been caught twice for working without a valid work permit.
Deputy Superintendent (DSP) Liew Shi Xiong, the lead investigation officer, said that it was when the appeal was studied carefully that "some signs" showed this was no ordinary case, and that eventually exposed the six sham marriages.
Talking about the challenges in investigating such a "complex" case, DSP Liew said that officers have to "be very confident in approaching syndicated cases, to make the effort to connect the dots".
This is unlike usual offences that involve relying on "hard evidence" such as travel documents and eyewitnesses. Neither do such cases involve a simple transaction between two parties.
Superintendent Maran Subrahmaniyan, deputy director of ICA's enforcement division, said that ICA investigators also have to use "innovative" techniques such as "looking beyond the surface" and probing deeper through detailed interviews with family members and neighbours and other supporting evidence. Often, one has to be "especially sensitive" when tackling such cases.
ICA reiterated its stance that it takes a serious view of individuals trying to circumvent its system by engaging in, or arranging or assisting to arrange, marriages of convenience to obtain immigration facilities in Singapore.
The penalties for the offence are a fine of up to S$10,000 (US$7,545)or a maximum jail term of 10 years, or both.