Malaysia
Get more with myNEWS
A personalised news feed of stories that matter to you
Learn more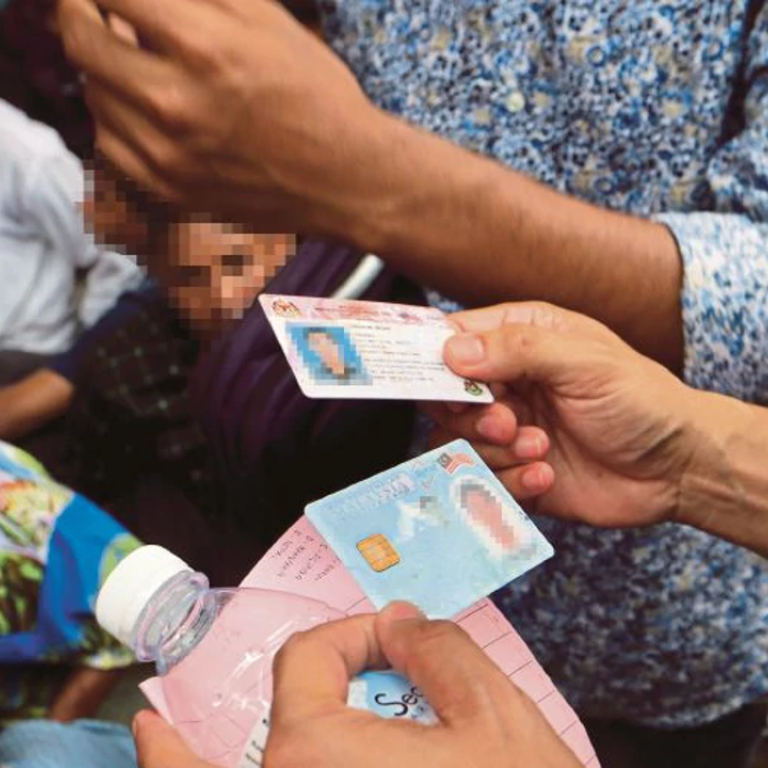 Suspected terrorists obtain fake IDs in Malaysia for just US$88
Suspected terrorists are able to go on to register for mobile phones and even find jobs
By Aliza Shah
High-risk elements in Malaysia, including suspected foreign terrorists, have leveraged the availability of forged identification documents to stay under the radar.
They include suspected terrorists from the Philippines, who sneak in through illegal sea lanes into Sabah to secure the documents.
From there, they would make their way to the peninsula.
The New Straits Times has learnt that these men, wanted by authorities in the region for alleged involvement in terrorism, had gone on to secure jobs, even as security guards.
One, who police identified as Dahwan, 22, was employed in Cheras. He bought the illicitly reproduced MyKad in Sabah for RM1,000 (US$253).
Suspects holding such documents also face no problems registering for mobile phone numbers with local telecommunications companies.
Another Filipino, Nurhan Sahi Hakim, 33, who was arrested by counterterrorism operatives, also gained employment in the country. He had assumed the identity of one "Yusof Attang".
It was with this name that he had allegedly recruited an individual into the Islamic State group.
Nurhan, who had been charged over the alleged offence, admitted that he bought the fake MyKad for only RM350 (US$88).
Southeast Asia regional director for the International Association for Counterterrorism and Security Professionals Andrin Raj said the existence of foreigners with fake Malaysian identification documents posed serious threats to national security. His concerns were echoed by counterterror operatives.
A source in an enforcement agency told NST that several foreign terrorist fighters had penetrated the nation's borders under the guise of someone else.
"The availability of fake Malaysian identification documents is worrying, especially when we don't know who bought them and where they are.
"The worry is these people could make their way to sensitive areas," the source said.
"Terrorist groups, such as al-Qaeda and Jemaah Islamiah,
in the past had established Malaysia as the 'centre' for securing fake documentation in Southeast Asia," said Andrin.
He said fake identification documents had become rampant, and the need to look into the likelihood of this being linked to corruption was paramount.
"About 15 years ago, when I was working for the Finland embassy, an African came to apply for a visa," he said.
"I was asked to verify his visa approval from Malaysia. We found a fake approval stamp on his passport."
"There was also a case where an Afghan man entered Malaysia using a fake Spanish passport. He walked through the Immigration passport control with ease.
"He bought the passport for US$10,000 (RM39,399) and even knew which passport control line to walk through in Pakistan and Malaysia."
He said the authorities, including those dealing with counterterrorism, should go beyond arresting terrorists and address all links that support the funding of transnational criminal groups.
This, he said, would curtail the rising threat.
Recently, 13 people were picked up in Sandakan and Tawau, including a 52-year-old woman.
They were allegedly lead agents behind the sale of fake identification documents in Sabah.
They had allegedly charged Indonesians and Filipinos between RM300 (US$76) and RM6,000 (US$1,516) for a fake identity card, while Pakistanis had to cough up between RM30,000 (US$7,582) and RM50,000 (12,637) for the same document.
The suspects were also believed to have bought birth certificates of the deceased from poor families in the state.
© New Straits Times Press (M) Bhd