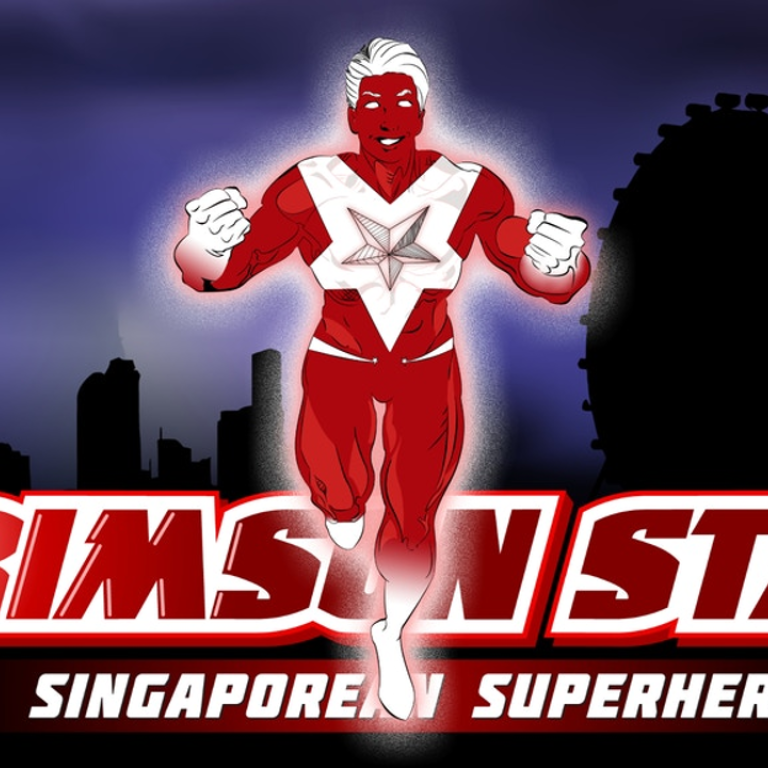 Crimson Star, Singapore's first original comic book superhero bursts forth in action-packed debut
Creator says a comic book industry could be sustainable in Singapore, it just needs an iconic superhero
By Jonathan Loh
With Marvel and Detective Comics (DC) relentlessly expanding their comic book and movie empires, it is a Sisyphean undertaking for any fresh superhero not conceived from these franchises to gain any sort of traction – much less garner any fanfare.
Given the significant number of die-hard Marvel and/or DC fans in Singapore, many might baulk at the notion of a newcomer superhero who originates from the island country.
Well, that may soon change as a new true blue Singaporean comic book superhero enters the fray.
Meet Crimson Star, a superhero for Singaporeans by Singaporeans.
A Kickstarter project by Singaporean creator Ryan Mennen which began in September 2016, Crimson Star is the brainchild of Mennen's "crusade to spread the love of superheroes in Singapore while also working on an iconic hero for his homeland", as stated in his online biography.
In a report by Singapore-based e-magazine justsaying.ASIA, Mennen was cited as saying that he feels that sustaining a comic book industry may be possible in the country. However, results have not shown to be so and he suspects that the absence of a superhero icon may be a cause.
"Crimson Star may or may not be that superhero title that Singaporeans finally identify with, but I hope that it, well, kickstarts a common trend of Singaporeans working on original content that depicts our society and culture more accurately," the website quoted him as saying.
Set against the backdrop of the late 1980s and early 1990s, Crimson Star follows the story of 26-year old Singaporean Fandi Bin Ishak, who unwittingly gains superpowers while working in New York. Fandi learns how to control his powers while being entangled in a conflict between his superhero acquaintances Starlight and Starling, and the main villain Deadstar.
Blessed with ultra-protection from his White Armour and Red Shell superhero costume, Crimson Star's durability and strength would make even the most well armoured of superheroes blush.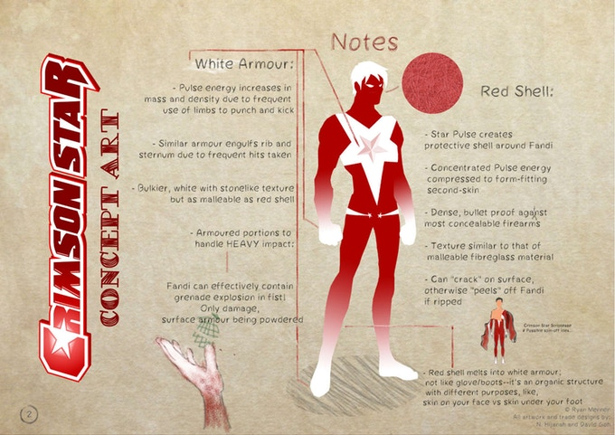 Mennen's original 2016 Kickstarter campaign aimed to raise S$5,000 (US$3,781) for a black-and-white first issue of Crimson Star. The project was unfortunately unable to reach the goal with only S$1,502 (US$1,135.81) raised.
For his 2018 campaign, Mennen is pursuing a S$1,888 (USD1,427.71) goal to release an exclusive collector's ashcan edition of the comic.
Ashcan editions are publications printed solely for legal purposes such as establishing a trademark or copyright and not intended for distribution.
Backers of different tiers will be rewarded with various packages containing collector's items, access to digital editions of the comics, as well as ashcan copies with different cover types.
Being an ardent fan of Superman, Mennen pays homage to the Man of Steel by basing the cover art of certain versions on iconic Superman comic book covers such as Action Comics #1, which features the debut of the classic superhero.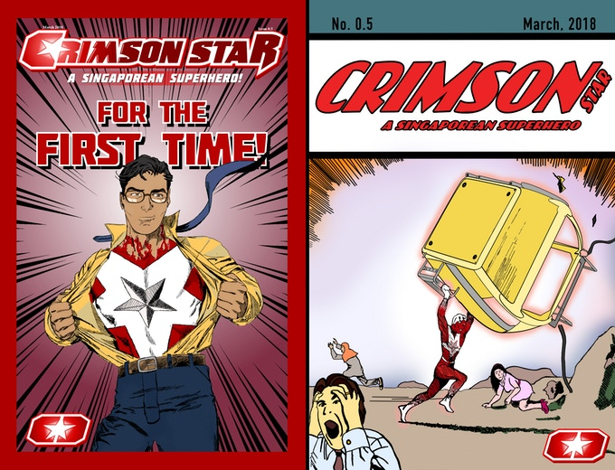 As of February 13, the campaign has raised S$918 (US$694) out of the intended S$1,888 (US$1,427) goal thanks to 27 backers, with 20 days left to the deadline of the fundraising.