Thailand
Get more with myNEWS
A personalised news feed of stories that matter to you
Learn more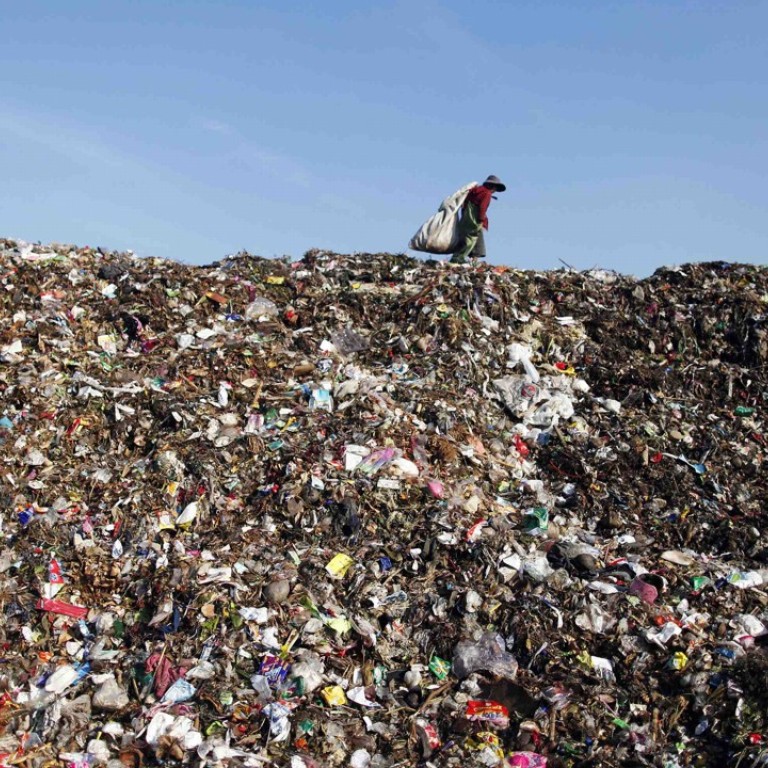 Thailand to axe water bottle seals by end of year
Plastic strips cause 520 tonnes of waste in the country annually
By Apinya Wipatayotin
Thailand's Pollution Control Department (PCD) has set a target of eradicating plastic cap seals on drinking water bottles by the end of this year.
A cap seal is the small plastic strip attached to the cap that must be peeled off before the bottle can be opened. Studies have found that bottles without them pose no greater risk to hygiene.
The PCD has received firm commitments from five big players in the commercial bottled water sector that they will cease using cap seals by April 1, according to Sunee Piyapanpong, PCD's chief.
They are Boonrawd Trading (Singha drinking water), Sermsuk (Crystal), Thai Beverage (Chang), Nestle (Nestle Pure Life) and Carabao Group (Carabao).
"The reality is we still can't stop using plastic, but we can try to use it only when necessary. Today, we can reduce the cap seals used by the big companies by 80 per cent. We hope that by next year, there will no longer be any cap seals used at all in the country," she said.
Thai PCD is keen to reduce the amount of non-recyclable waste generated each year, and yesterday signed a Memorandum of Understanding with 11 partners, from both the state and commercial sectors.
Veera Akaraputhiporn, vice-president of the Thai Beverage Industry Association, said cap seals have been used since 2000 when a misleading industry presentation made spurious claims regarding their hygiene value. However, the Thai FDA has no requirement for their presence, nor supports their efficacy in any way.
Mr Veera said the PCD will need cooperation from state agencies to help the public understand that cap seals do not increase sanitary standards. He also said the association is working together to promote the recycling of used drinking water bottles.
Mr Veera has asked the Thai FDA to amend the law to encourage companies to reuse plastic bottles. Currently, recycled plastics cannot be used to make new water bottles due to obsolete health and safety stipulations. Mr Veera said this restriction needs to be lifted if the country is serious about reducing plastic waste.
According to the PCD, Thailand produces 4.4 billion plastic drinking water bottles per year. 60 per cent, or 2.6 billion, of these bottles are are cap-sealed. The weight of these plastic cap seals alone is around 520 tonnes per year.
Wijarn Simachaya, permanent secretary of the Ministry of Natural Resources and Environment, said that the ministry is working on a draft bill regarding waste recycling and reduction to help formalise the state's strategy for tackling the problem.