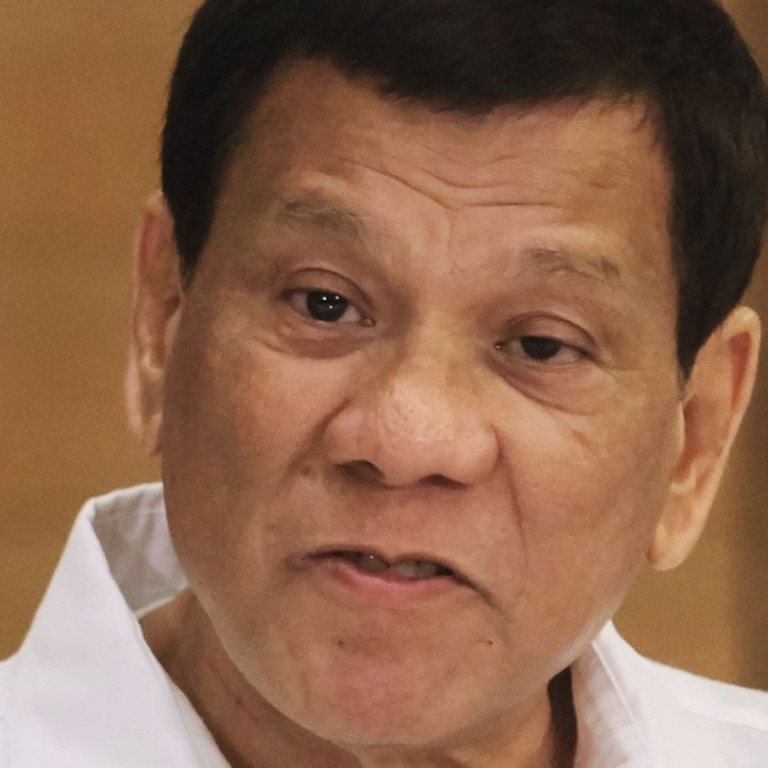 President Rodrigo Duterte offers US$500 kill bounty for Philippines communist rebels after he told troops to shoot female fighters in genitals
Duterte's presidency has been marked by frequent, outrageous comments
The Philippine president has offered a nearly US$500 bounty for each communist rebel killed by government forces to save on anti-insurgency costs and says insurgents are easier to hit than birds because they have bigger heads.
President Rodrigo Duterte's latest crass remarks came after human rights groups condemned him this week for saying troops should shoot female communist guerillas in the genitals to render them "useless".
"Tell the soldiers. There's a new order coming from the mayor," Duterte said last week.
"We won't kill you. We will just shoot your vagina so that … if there is no vagina, it would be useless."
Human Rights Watch said Duterte's incendiary remarks encouraged government forces to commit war crimes instead of instilling a culture of accountability in accordance with the law.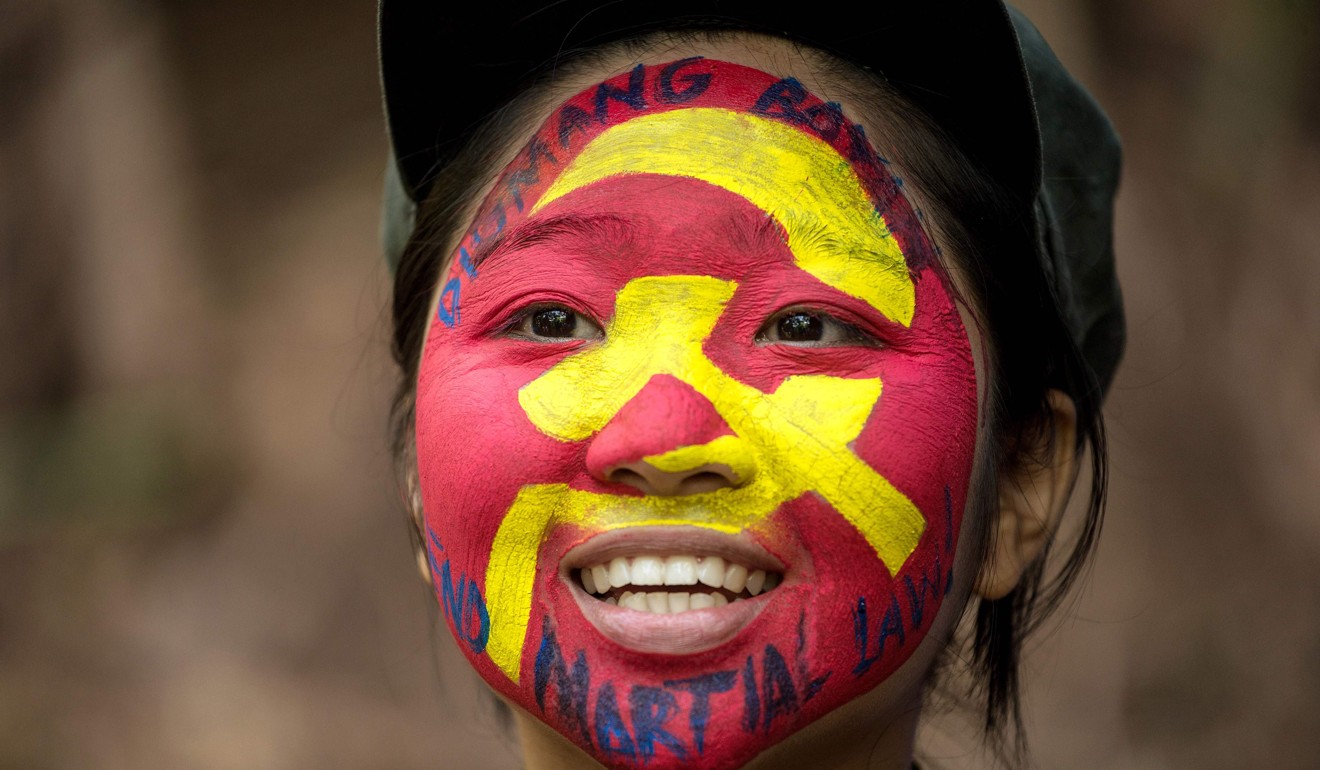 Carlos Conde, of the group's Asia Division, described Duterte's comment on female rebels as "just the latest in a series of misogynist, derogatory and demeaning statements he has made about women."
Duterte is already under international criticism and is facing a preliminary investigation by the International Criminal Court for thousands of deaths in the war on drugs he had launched soon after assuming power two years ago.
"Duterte has distinguished himself as a frothing-in-the-mouth fascist who incites the worst violations of international humanitarian law," said Cristina Palabay, secretary general of the Philippine rights group Karapatan.
Palabay accused Duterte of making a series of recent statements – some delivered in the presence of soldiers – that incite war crimes, with Duterte promising immunity for his troops.
He also encouraged the non-Muslim Lumad in southern Philippines to kill members of the rebel New People's Army.
"His recent comments and pronouncements are but the latest of the series of these madman's display of tyranny, lunacy and machismo," Palabay said.
Duterte's presidency has been marked by frequent, outrageous comments. Angered over suggestions that then-President Obama might challenge him over human rights issues, he described Obama as a "son of a whore".
He once compared his war on drugs to Hitler's brutal campaign against Jews, saying he would be "happy to slaughter" his own nation's 3 million drug addicts.
"At least Germany had Hitler," he said.
But Duterte's tough-guy image has the support of many Filipinos.
A December survey by the Philippine pollster Social Weather Stations showed almost 80 per cent of Filipinos were satisfied with the government – the highest rating in three decades.
Associated Press, Tribune News Service