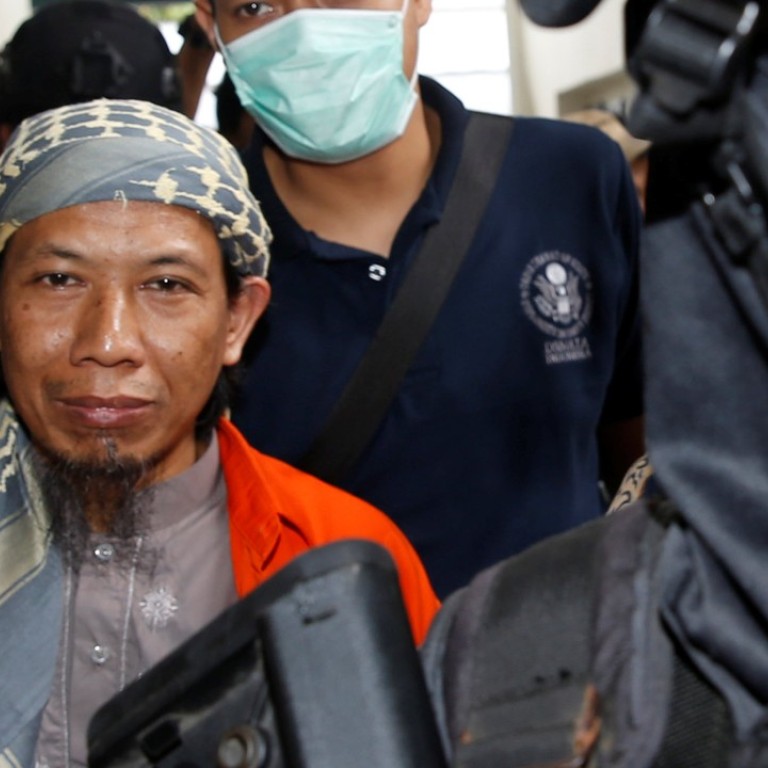 Indonesian cleric accused of masterminding deadly 2016 Jakarta terror attack goes on trial
Aman Abdurrahman said he did not recognise the court and refused to read out the charges when fronted court in the capital on Thursday
A jailed Indonesian cleric accused of being the mastermind of a deadly 2016 terror attack in Jakarta went on trial on Thursday and faces a possible death sentence if convicted.
Aman Abdurrahman is charged with terrorism related offences over the attack, claimed by Islamic State, that killed four bystanders in a busy downtown neighbourhood. Four militants died after they were shot or blew themselves up.
The handcuffed cleric arrived at a Jakarta court in an orange vest worn by criminal suspects, escorted by armed guards.
Prosecutors read out the indictment against Abdurrahman on charges that he "deliberately used violence or threats to create terror among the general public and caused mass casualties … or caused damage" to property, which can carry a penalty ranging from four years in prison to a life sentence or the death penalty.
Abdurrahman showed little emotion, saying he did not recognise the court and would not read the charges against him or hire a lawyer. The court appointed a lawyer to represent the cleric.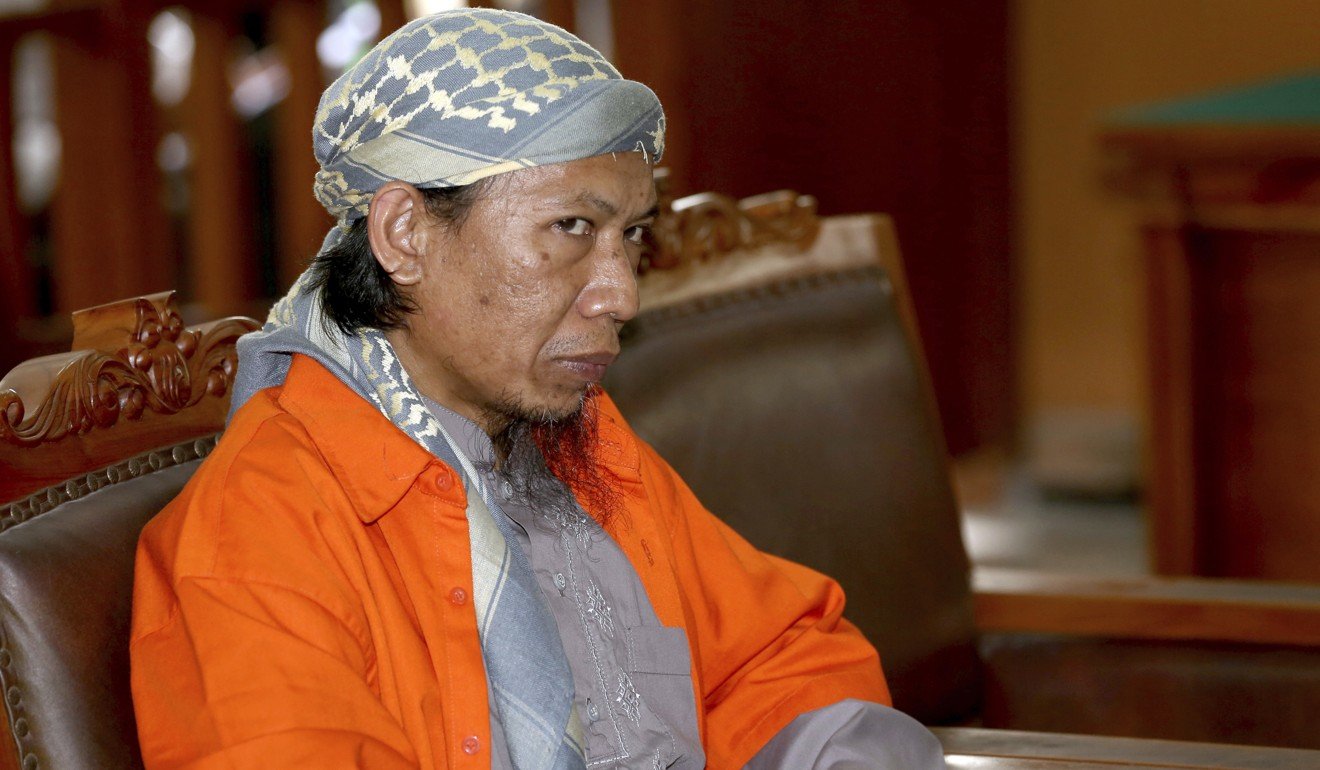 The attack – the first claimed by IS in Southeast Asia – saw dramatic scenes as a suicide bomber blew himself up in a Starbucks and security forces battled gun-toting militants.
Indonesia, the world's most populous Muslim-majority country, has long struggled with Islamist militancy and has been hit by a series of attacks in the past 15 years, including the 2002 Bali bombings that left 202 people dead.
A crackdown is believed to have weakened the most dangerous networks, but fears have grown of a resurgence in militancy after hundreds of Indonesians flocked to the Middle East in recent years to join IS.
The country has seen a surge in plots and attacks linked to the jihadists, including an attack last year in which suicide bombers killed three police officers at a bus station in Indonesia's sprawling capital.
Despite being in prison since 2010, Abdurrahman has actively recruited militants to join IS, according to the Jakarta-based Institute for Policy Analysis and Conflict.
He is thought to have been in communication with leaders of the jihadist group and is the main translator for IS propaganda in Indonesia, it has said.
The cleric was detained by counterterrorism police on August 12, five days before he was due for release from the Nusakambangan maximum-security prison where he was serving a sentence for raising funds for a militant training camp in conservative Aceh province.