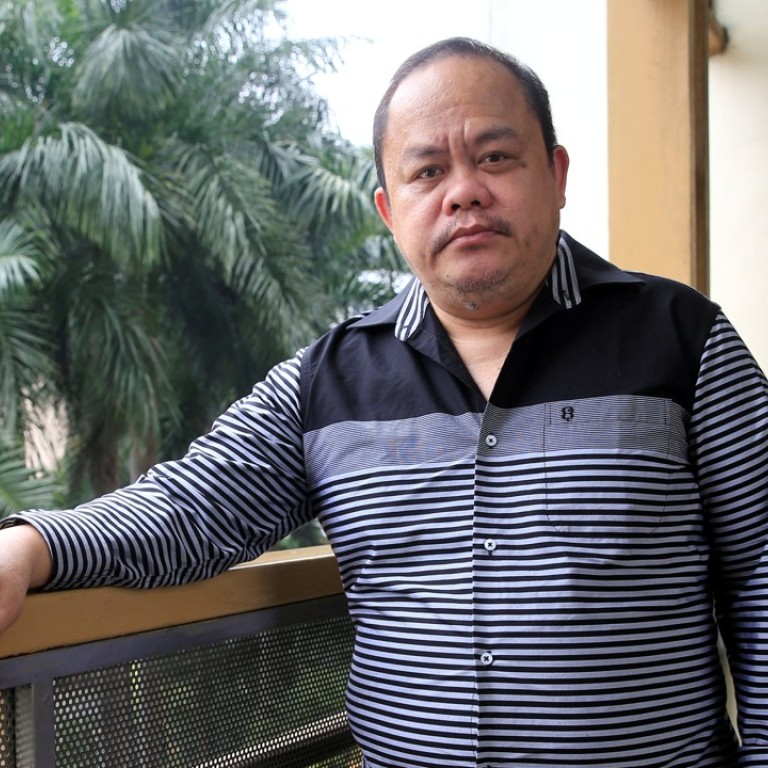 The Philippine lawyer who wants to put Duterte in the dock
Jude Sabio, who describes himself as penniless and on the run, claims he's received death threats from the president's supporters on social media after filing a petition with the International Criminal Court
Philippine lawyer Jude Sabio says he has not been home for a year, steers clear of public events and is always looking over his shoulder after accusing President Rodrigo Duterte of crimes against humanity.
Sabio, a stocky 51-year-old, says he lives in constant fear of reprisals after filing a complaint at the International Criminal Court (ICC) against the wildly popular Duterte, whose administration Filipinos rate as the best performing since opinion polls started in the 1980s.
A little-known lawyer until he
filed the complaint last April
, Sabio argues that the deaths of thousands of Filipinos in a brutal war on drugs is Duterte's method of controlling crime, and that he used the tactic effectively during his 22 years as the mayor of Davao City in the south of the country.
Duterte has repeatedly denied ordering extrajudicial killings while mayor or president and said again this month that he would "gladly" go before the ICC.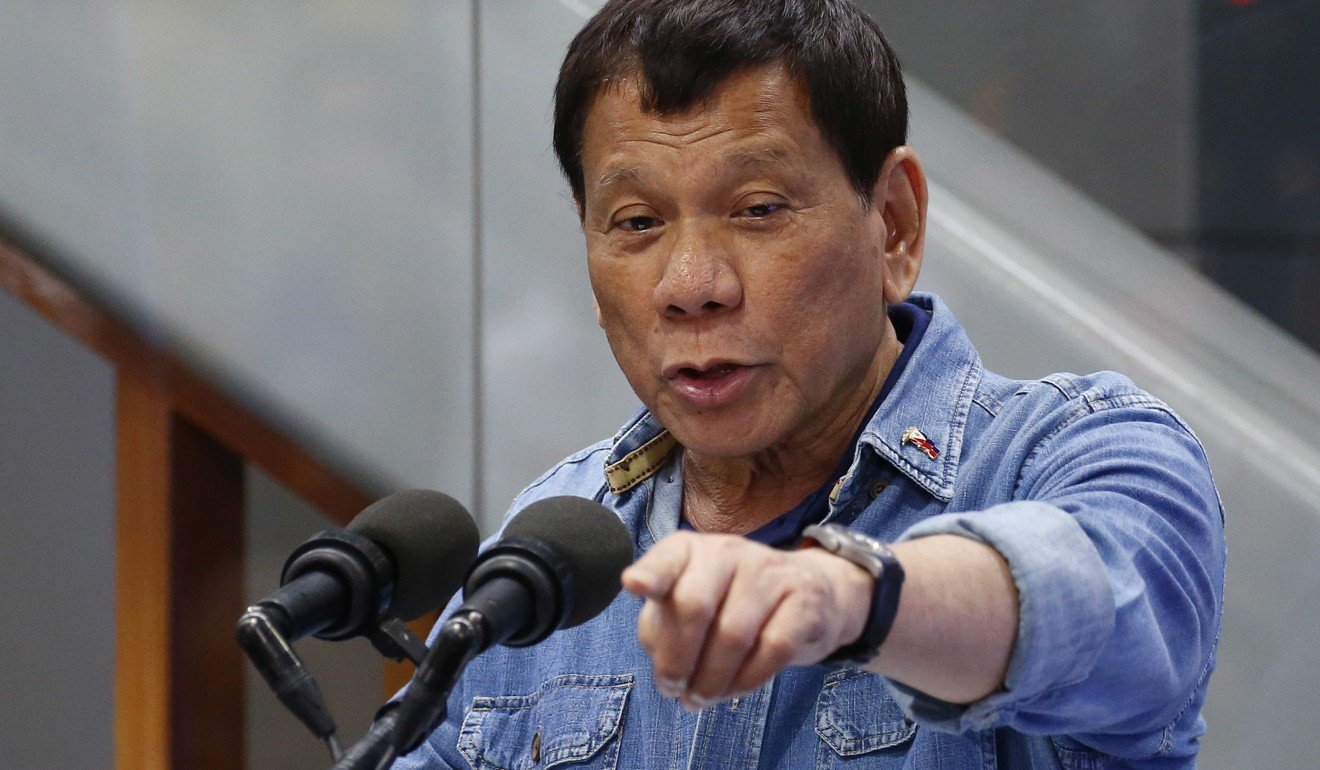 Court Prosecutor Fatou Bensouda earlier said her office had started a preliminary examination into whether any crimes against humanity had been committed and if ICC had jurisdiction.
The step is the first in a process that could take years to complete, if at all. Since it was set up in 2002, the ICC has received more than 12,000 complaints or communications, just nine of which have gone to trial.
Sabio's move is unpopular, as Duterte is extremely popular.
The Social Weather Station's (SWS) latest quarterly poll shows Duterte's trust rating bounced back to "excellent" in December from "very high" three months earlier. Another SWS poll gave his government the best rating so far for a Philippine administration.
"When I went to The Hague I received so many threats," Sabio said. "The [latest] announcement from the ICC, I'm also receiving threats. It's many, I don't want to read them."
Presidential spokesman Harry Roque says "domestic enemies of the state" are behind Sabio's complaint. Asked about Sabio's safety, Roque said he should report threats to the police.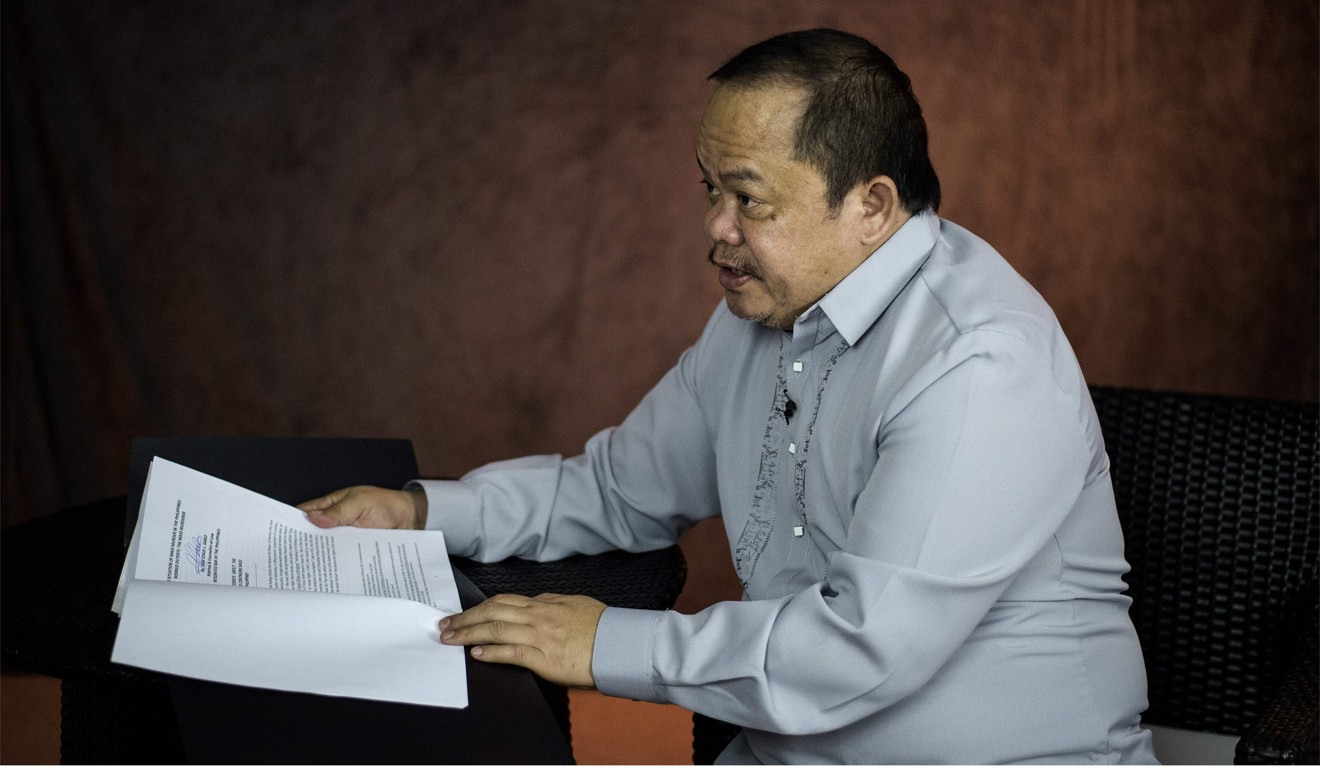 "We have no ill will against him," Roque said. "We know [the complaint] will not proceed beyond preliminary examination."
Since Duterte took office, 4,021 people have been killed in what police call legitimate operations against "drug personalities" that ended in shoot-outs.
About 2,300 other killings have been blamed on drug gangs and vigilantes.
Human rights groups claim the police interpret Duterte's fiery rhetoric as official policy and accuse them of executing suspects – mostly drug users and small-time pushers from slum districts. Police deny that and Duterte insists security forces can kill only in self-defence.
When he made the ICC complaint, Sabio said he was broke and needed sponsors to pay for his flight to The Hague. He had undergone an angioplasty and been through a marriage break-up, and was working out of an office his friend let him use for free.
Sabio was a criminal lawyer in Manila for two decades before his marriage ended, prompting him to return south to his home city of Cagayan de Oro in 2015 to open his own practice.
He says he feels like he will be fulfilling his destiny if he ever gets to The Hague.
"I always thought in the past the cases I fought, no matter how small, were preparing me for something big in the future," said Sabio. "Fate directed me to the ICC."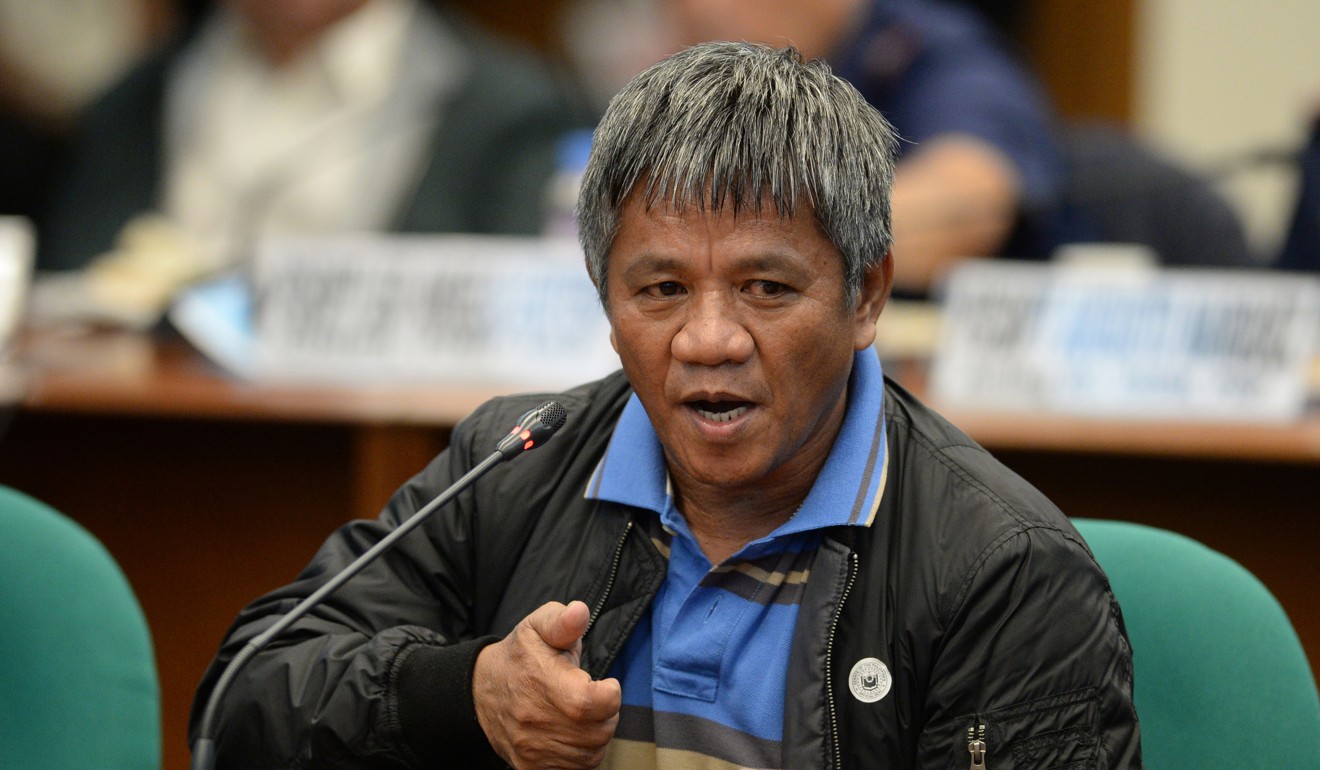 Sabio's involvement started when a man named
Edgar Matobato
testified to a Senate inquiry in September 2016 that he was a hit man who killed people for Duterte when he was Davao City mayor. Sabio said he learned from a priest that Matobato had no lawyer, so he volunteered.
The inquiry concluded there was no proof of a Davao death squad.
It was reopened in February 2017 when a second confessed assassin testified, but senators again concluded there was insufficient evidence.
Sabio went to The Hague two months later to file a complaint he said, despite Duterte's massive popularity, is backed by many Filipinos.
Sabio said he knows what he is doing will anger most Filipinos, but he is undeterred.
"Popularity cannot be invoked as a defence in the ICC, it is irrelevant, it doesn't matter," he said.
"I don't care if millions of Filipinos will look at me as a villain."