Malaysia
Get more with myNEWS
A personalised news feed of stories that matter to you
Learn more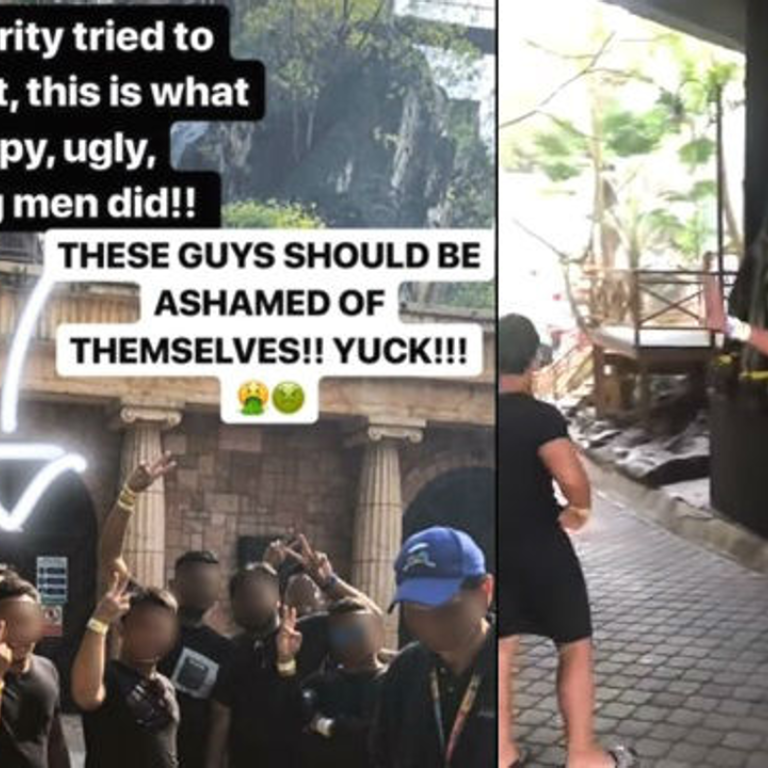 Are Malaysian theme parks safe? Issue highlighted after Phillipine star Ruffa Gutierrez's daughters allegedly harassed
TV star's teenage daughters harassed by a group of 10 'creepy, ugly disgusting men'
By Jessica Lin
Family-centred theme parks are meant to be safe, comfortable zones for people of all ages to be in, right?
Unfortunately, family trips don't always work out the way we expect them to.
A Filipino star with more than a million followers on Instagram recently highlighted a bad encounter she had with her daughters at Malaysia's Sunway Lagoon on the social media platform.
Ruffa Gutierrez, a 43-year-old former beauty queen and a member of Philippines' famous Gutierrez family, said via Instagram's Stories that her daughters were harassed by a group of "creepy, ugly disgusting men".
Ms Gutierrez recounted how her daughers Lorin Gabriella, 15, and Venice Bektas, 14, returned from a roller coaster ride in tears, complaining of some older men taking photos of them and blowing kisses at them.
Although they tried to move on, Ms Gutierrez said the group of 10 men showed up again and continued with the harassment without knowing that the teens were being followed closely behind by their mother.
When she and a female companion stood up to the group of men for whistling at the girls, they started to attack the women.
Things were made worse when the group of men, all dressed in black t-shirts, did not appear sorry or remorseful when security personnel approached them. Instead, they posed for photos with the victory sign.
The actress and reality TV star wrote: "These guys should be ashamed of themselves! Yuck!"
"We came to (Sunway Lagoon) to have fun with the children and did not realise it's not safe at all!"
She later added that she requested for security to escort her out with her daughters, and lamented that "even going to a theme park is not safe anymore".
Although Ms Gutierrez's posts are no longer available on Instagram due to the 24-hour validity period, scenes from what she described as "the most stressful day of my life" have been reposted by social media users on YouTube.
In a tweet, Ms Gutierrez called for theme parks not to "let creepy men inside their establishments". In response, Sunway Lagoon replied to say that they "regret the unfortunate incident" and were in the process of handling the complaint.
According to New Straits Times, there have been no police reports made in relation to the incident.
Business Insider has reached out to Sunway Lagoon for comment.