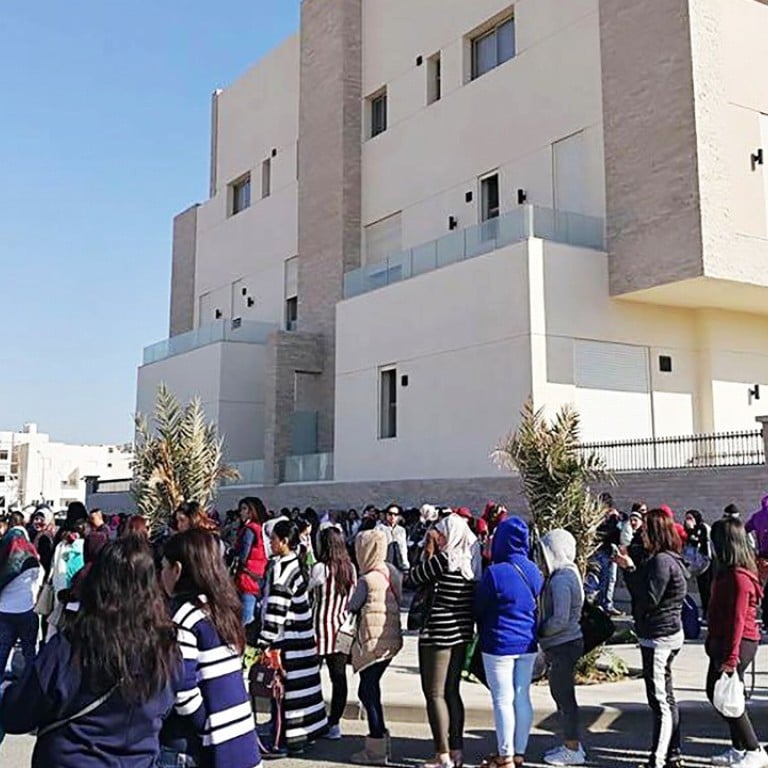 Murder shocks Filipinos in Kuwait, but some vow to stay
The murder of a Filipino maid whose body was found in a freezer in Kuwait has triggered outrage and prompted Manila to impose a departure ban for its citizens planning to work in the Gulf state.
But the estimated 252,000 Filipinos already working in Kuwait must weigh their fear of sharing the fate of Joanne Demafelis against the potential loss of vital income for their families.
Demafelis' body was discovered in an abandoned flat in Kuwait with what officials said appeared to be signs of torture.
A Lebanese man and Syrian woman suspected of the young maid's murder were arrested last week in Damascus, after an Interpol manhunt.
Philippine President Rodrigo Duterte responded to the murder by accusing Arab employers of raping and starving their Filipino workers, and announced a ban on them heading to Kuwait for work.
Duterte also launched a repatriation plan under which some 1,700 workers have already returned home, according to Manila.
Kuwait, which has been dealt a serious blow to its image, offered amnesty to illegal workers wanting to fly home.
Over 2 million Filipinos are employed across the Gulf. While the murder rocked the community in Kuwait, many say they want to remain in the country. Many have relatives back home who depend on remittances to survive and some say they are forced to choose between their own well-being and that of their children.
Luzviminda has worked in a hair salon in central Kuwait City since 2013 to support her five children, who live with her mother in the Philippines. Despite being rattled by news of her compatriot's murder, the 40-year-old said going home is not an option.
"I need the money," she said as she strolled through a park in the city. "My eldest son started university this year to study business administration. It's expensive and there's no way I would have been able to afford it if I had stayed in my country ... But if the government asks me to leave, I will have no choice but to comply."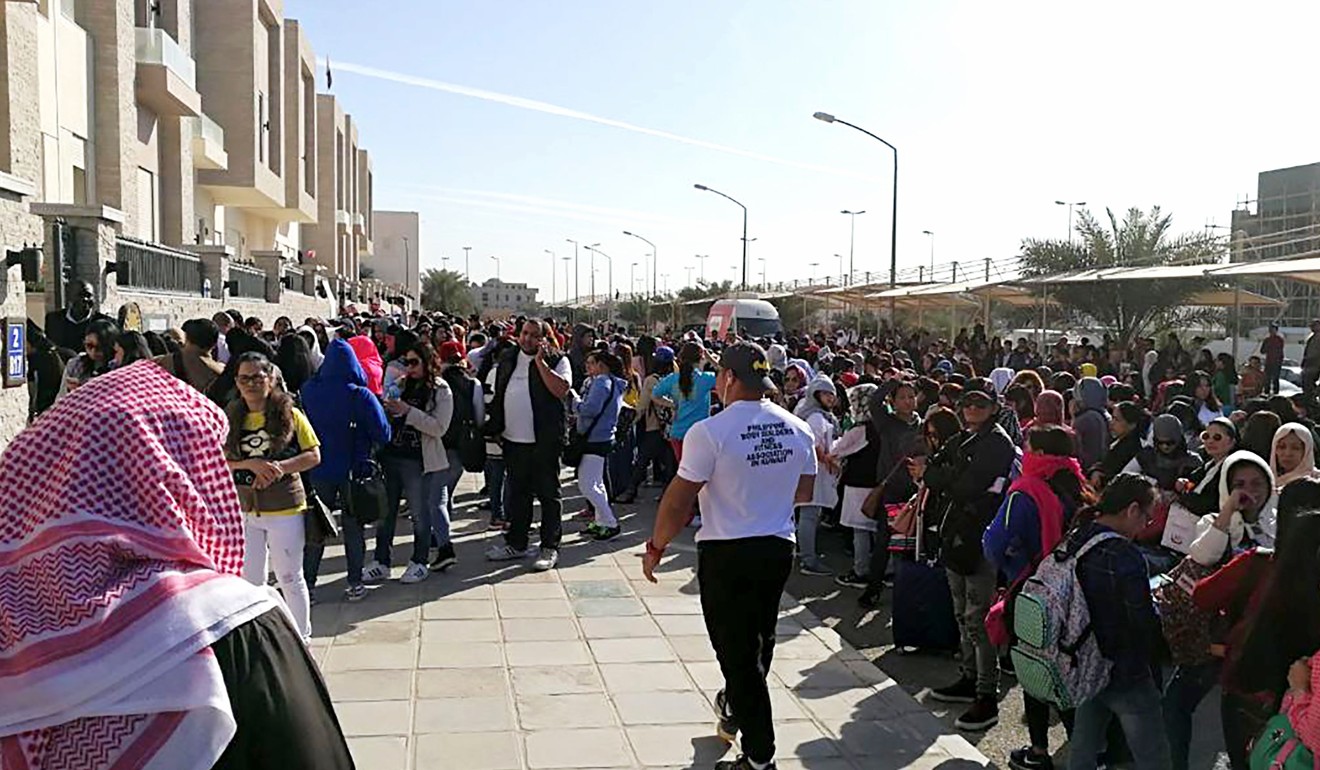 Like many others, her fate – and that of her children – now lies in the hands of diplomats, as the crisis between the two countries deepens.
Some plan to lobby the Philippines' Overseas Workers Welfare Administration to lift Duterte's ban, at least for skilled workers whose status in Kuwait is not tied to a single family under the "kafala" (sponsorship) system prevalent in the Middle East.
"There are a lot of opportunities for the Filipinos" in Kuwait, said Anna Bunda, who works with a recruitment agency. "I hope that the government will hear us."
Gulf countries have long drawn harsh criticism for their treatment of labourers and maids.
Lawyer Mohammed al-Humaidi, director of the Kuwait Society for Human Rights, said his group regularly receives calls for help from Filipinos with abusive employers.
"While we have a deal with a legal bureau which represents workers and maids in court, the unfortunate reality is that many calls for help do not even reach us," he said.
This article appeared in the South China Morning Post print edition as: Helpers weigh safety risks with income