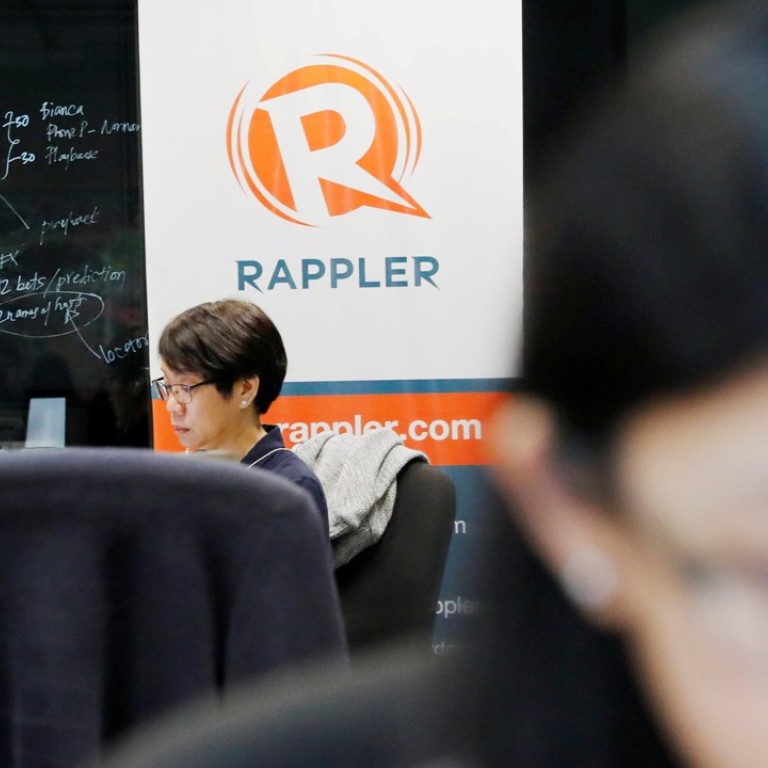 US investor transfers interests in Philippine news site Rappler to fend off government 'attack'
The site, known for its tough scrutiny of President Rodrigo Duterte, had its operating licence revoked by the Securities and Exchange Commission last month for violating laws on foreign ownership
An American investor in a Philippine news outlet whose licence was revoked said on Wednesday it was transferring its interests to its local partners to remove an "artificial barrier" being used by the government to stifle its operations.
A partner at Omidyar Network, the philanthropic arm of eBay founder Pierre Omidyar, said that it had agreed to donate to the managers of news site Rappler its Philippine Depository Receipts (PDRs), but was not severing ties and would continue to support it.
Rappler, known for its tough scrutiny of President Rodrigo Duterte, had its operating licence revoked by the Securities and Exchange Commission last month for violating laws on foreign ownership.
Duterte last week cited that decision in banning Rappler from covering his events, prompting outrage among local media groups.
Rappler is operating normally pending an appeal and says the SEC decision is baseless, because its foreign investors neither owned shares nor had a say in its operations.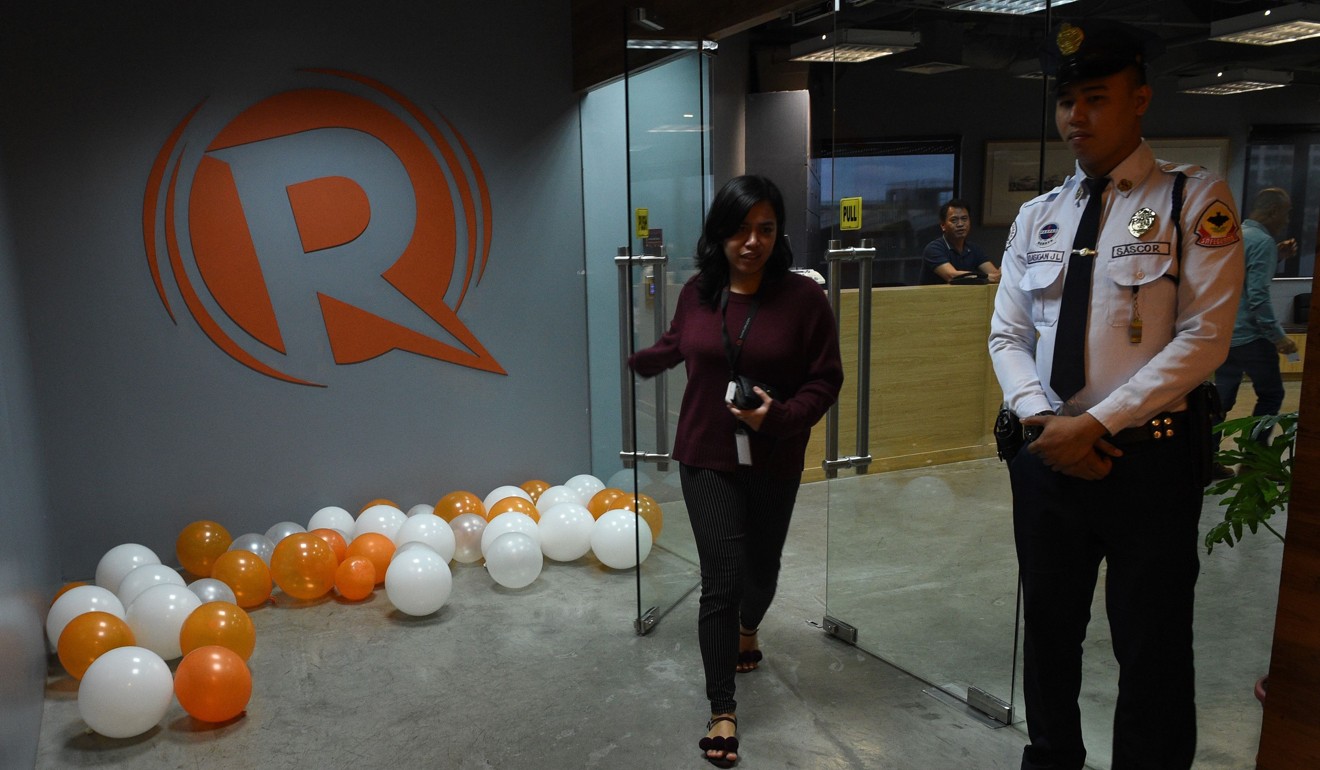 "This I think is a politically motivated attack, it is not a point of law. And so we feel that by making the decision, by donating the PDR, we are essentially taking away any barrier which has been put in place," Stephen King, a partner at Omidyar Network, said in a teleconference with the media.
Duterte has accused Rappler of being American-owned, and suggested several times that it was a tool of the US Central Intelligence Agency, without saying how. Rappler rejects that.
Though the Rappler complaint was brought to the SEC last year by the solicitor-general, a Duterte ally, the government denies it is going after Rappler or trying to stifle freedom of the media.
Duterte's spokesman, Harry Roque, said the move by Omidyar Network and Rappler was an acknowledgement that they had breached the constitution.
"Hence, they should not have cried infringement of freedom of the press," he said in a text message to reporters.
Rappler has challenged Duterte by questioning the accuracy of his public statements and in its reporting of his government's deadly war on drugs and ties to bloggers who have influenced online hate campaigns against his opponents and journalists.
Rappler chief Maria Ressa insisted the transfer of the PDRs did not amount to an admission by Rappler that it had violated the law.
"Definitely, Rappler is not giving in, and definitely we are not conceding that the SEC is right," Ressa said in the same call, insisting Rappler is 100 per cent Philippine-owned.
"This truly gives the government a chance to prove that its actions are not politically motivated."
SEC chairwoman Teresita Herbosa in a text message told Reuters it was up to the appeal court to decide how, or if, the transfer of the PDRs would have any bearing on the case.