Drugs
Get more with myNEWS
A personalised news feed of stories that matter to you
Learn more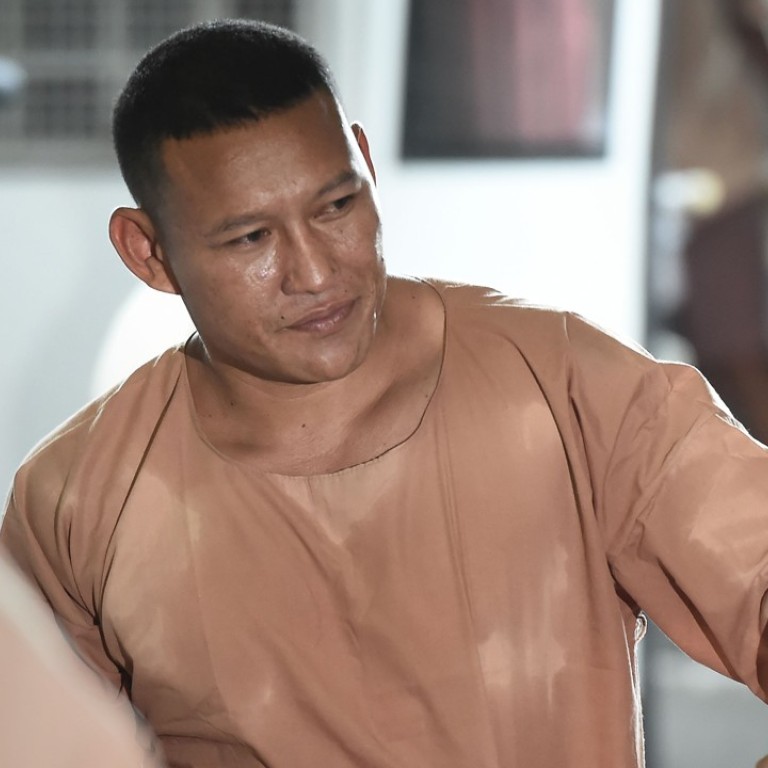 The drug lord known as 'Mr X' escapes death, but is jailed for life by a Thailand court for smuggling tonnes of meth
Xaysana Keopimpha, a swaggering Laotian who before his arrest paraded his celebrity links and penchant for sports cars on social media, was picked up at Bangkok's main airport in January last year
A major Laos drug lord dubbed 'Mr X' was jailed for life on Tuesday by a Bangkok court, as Thailand battles record meth trafficking through its borders.
Xaysana Keopimpha, a swaggering Laotian who before his arrest paraded his celebrity links and penchant for sports cars on social media, was picked up at Bangkok's main airport in January last year.
He was accused of being a kingpin in a meth smuggling ring that funnelled tonnes of Myanmar made 'yaba' pills and ice – crystal meth – through Communist Laos and into Thailand.
The Laos route south is increasingly used by trafficking gangs keen to reach markets in Thailand, Malaysia and as far as Australia and Japan – where the price of the drug steepens.
A Bangkok court initially handed Xaysana the death penalty but reduced it to life imprisonment after he admitted several charges of drug smuggling, including over 1.2 million 'yaba' pills in a case dating back to 2016.
"Due to his confession during the investigation process, the court decreases his sentence to life imprisonment," a Criminal Court judge said in his ruling.
Evidence pulled from mobile phones linked Xaysana with a smuggling network that used Nong Khai, the Thai border point with Laos, to move drugs south, the judge added.
Standing handcuffed in his prison uniform, Xaysana did not react as the verdict was delivered.
Details of Xaysana's colourful life unspooled after his arrest last year.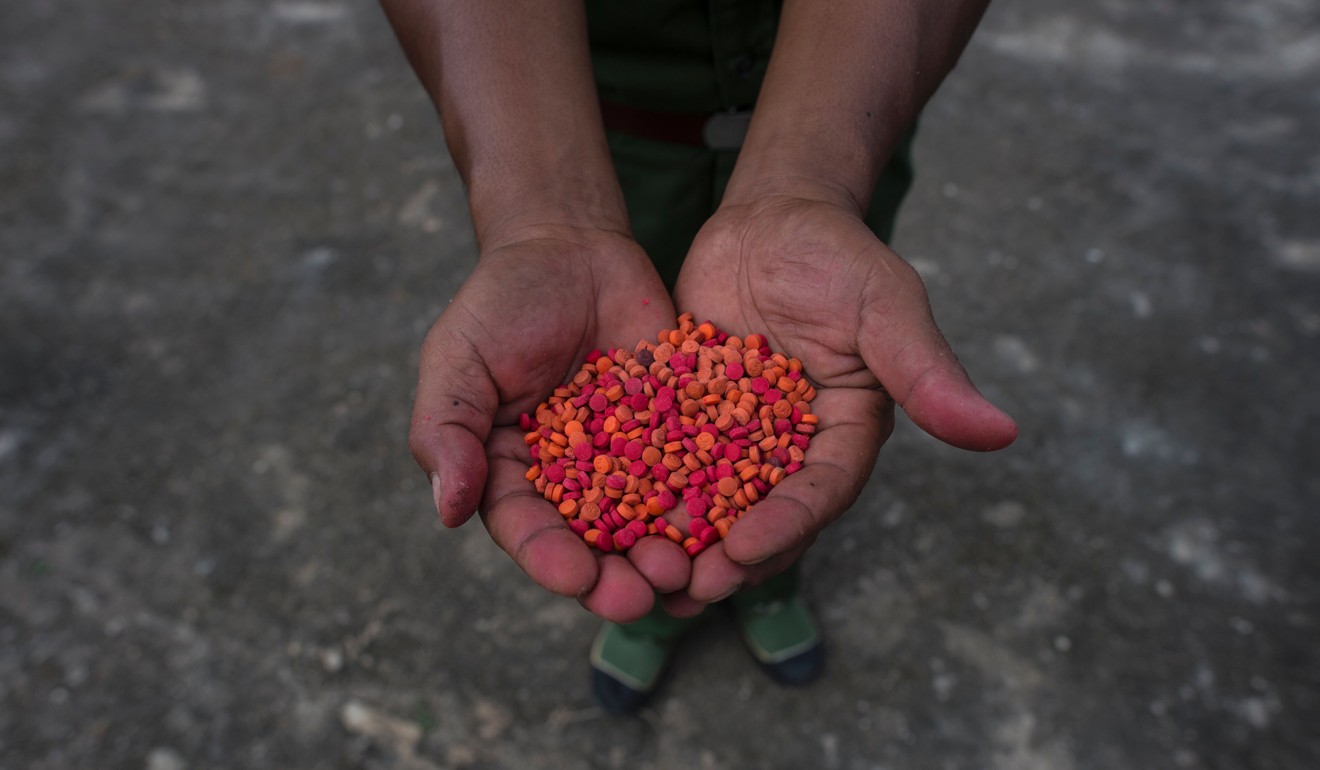 Investigators say he boasted a contacts book stuffed with the rich and powerful, including Thai celebrities, who may have helped shield his narcotics cartel.
According to Thai police, Bangkok and its surrounding suburbs offered crucial hideaways and protection for the drug syndicate, with high-end car dealers and
celebrities
helping to launder Xaysana's profits.
They allegedly helped move drugs manufactured in the "Golden Triangle" – a lawless border region where Thailand, Laos and Myanmar all meet.
Rampant corruption across the zone has allowed the drug trade to flourish.
Record amounts of yaba and the more addictive ice are being seized by Thai police.
But drug experts say the seizures are as much a sign of surging production as improved police work given cartels have easily been able to make up for confiscations and there has been no palpable increase in street prices.
In January a Thai naval patrol seized 11 million meth pills from traffickers using the Mekong River to move drugs Laos into Thailand.
Cops said estimated the haul to have a street value of up to $100 million – with yaba pills worth up to US$10 a pop in parts of Southeast Asia.
Laos' opaque authoritarian communist regime has also turned the insular country into a sanctuary for both drug and wildlife traffickers fleeing more aggressive policing in Thailand.
The highest quality yaba pills (15-20 per cent meth purity) come from the factories of the North and South Wa – armed ethnic groups in a self-governing state on the Myanmar-China border – and by the Lahu hill tribe.
This article appeared in the South China Morning Post print edition as: Laotian drug lord 'Mr X' jailed for life in Thailand