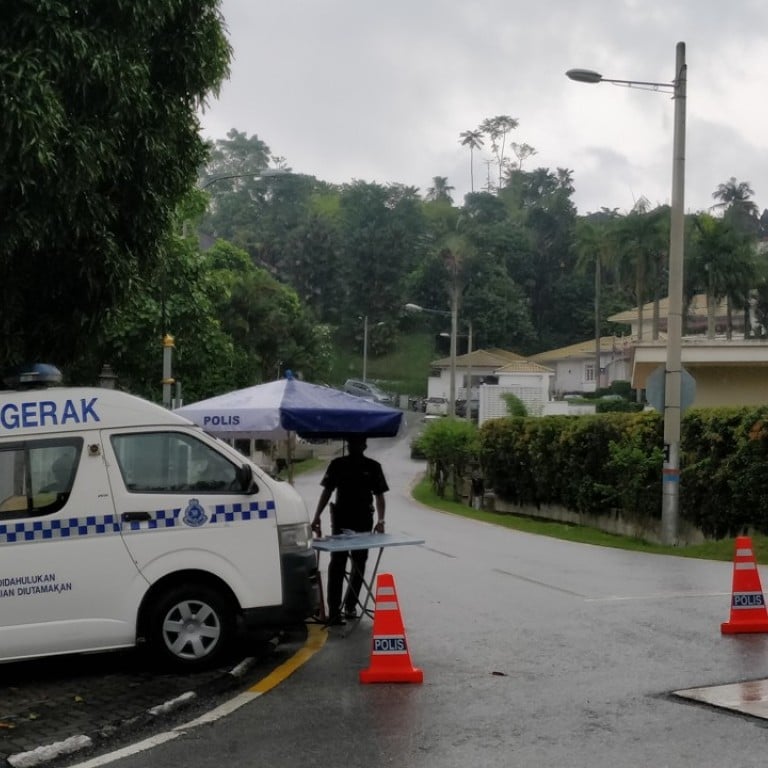 Police cordon off home of Malaysia's ex-PM Najib Razak after travel ban
New PM Mahathir Mohamad ordered travel restrictions on Najib after the former premier said he would take a short break to consider his future
Malaysia's new Prime Minister Mahathir Mohamad in a televised address on Sunday sought to impress on investors his government's pro-business and anti-graft agenda, a day before stock markets were to open for the first time since last week's general election.
Mahathir's comments came as police set up an extended cordon around the home of his scandal-haunted predecessor Najib Razak, amid reports of fresh probes into the defeated leader's links to the multibillion-dollar 1MDB financial scandal.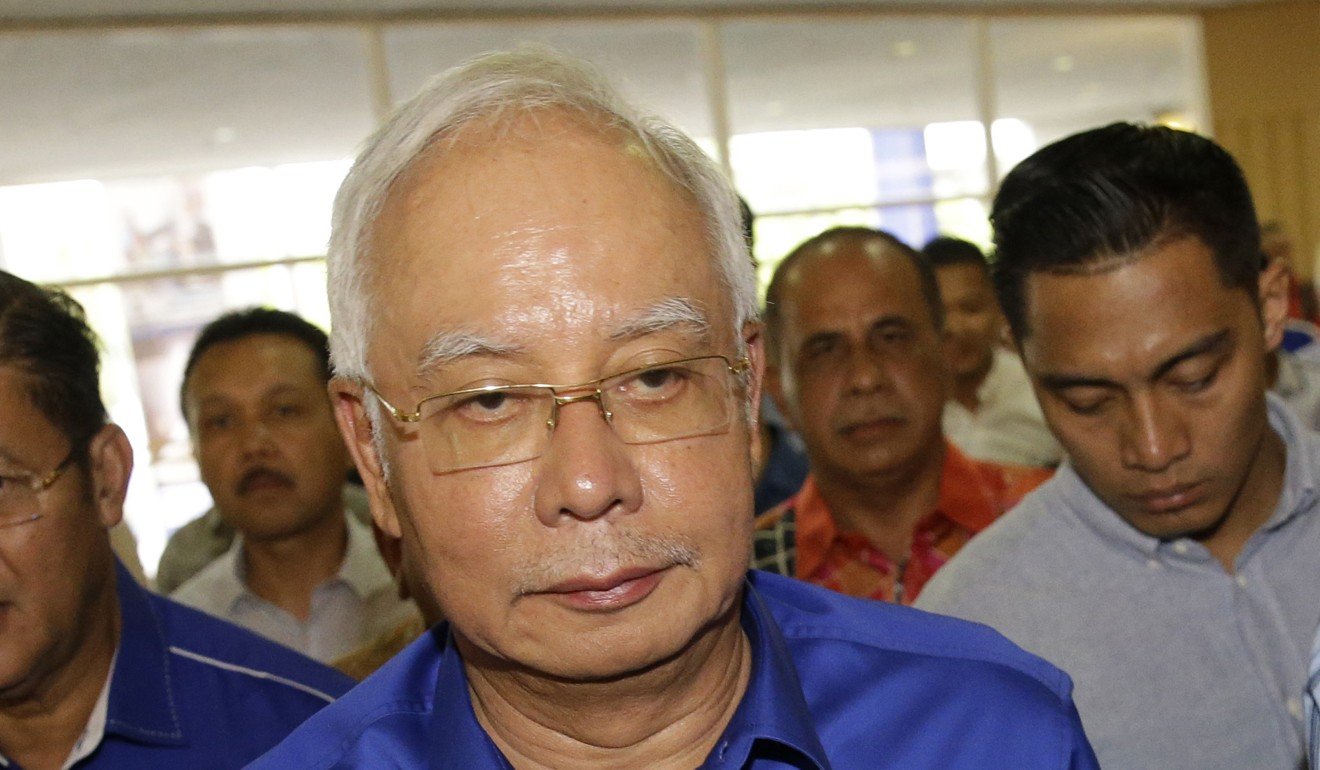 "Everyone can freely and easily conduct businesses. We welcome investments, whether it's domestic or foreign," Mahathir said. 
The 92-year-old premier, in his second stint as leader since his 1981-2003 tenure, said officials were studying the state of the country's fiscal health.
Mahathir said his administration would take a hard line approach to dealing with graft. 
"Sometimes people may want to give gifts, like food or flowers, but not valuable items because we do not want elements of corruption in our government," he said. "Not just those receiving [bribes], but those giving will be investigated and legal action will be taken against them."
On his Pakatan Harapan party's plan to abolish the six per cent goods and services tax – a policy analysts say could spur a sovereign ratings downgrade – Mahathir said the country had adequate revenue to do it. 
The new administration will meanwhile continue to welcome foreign direct investments – if they boost industries, add jobs and lead to technology transfers.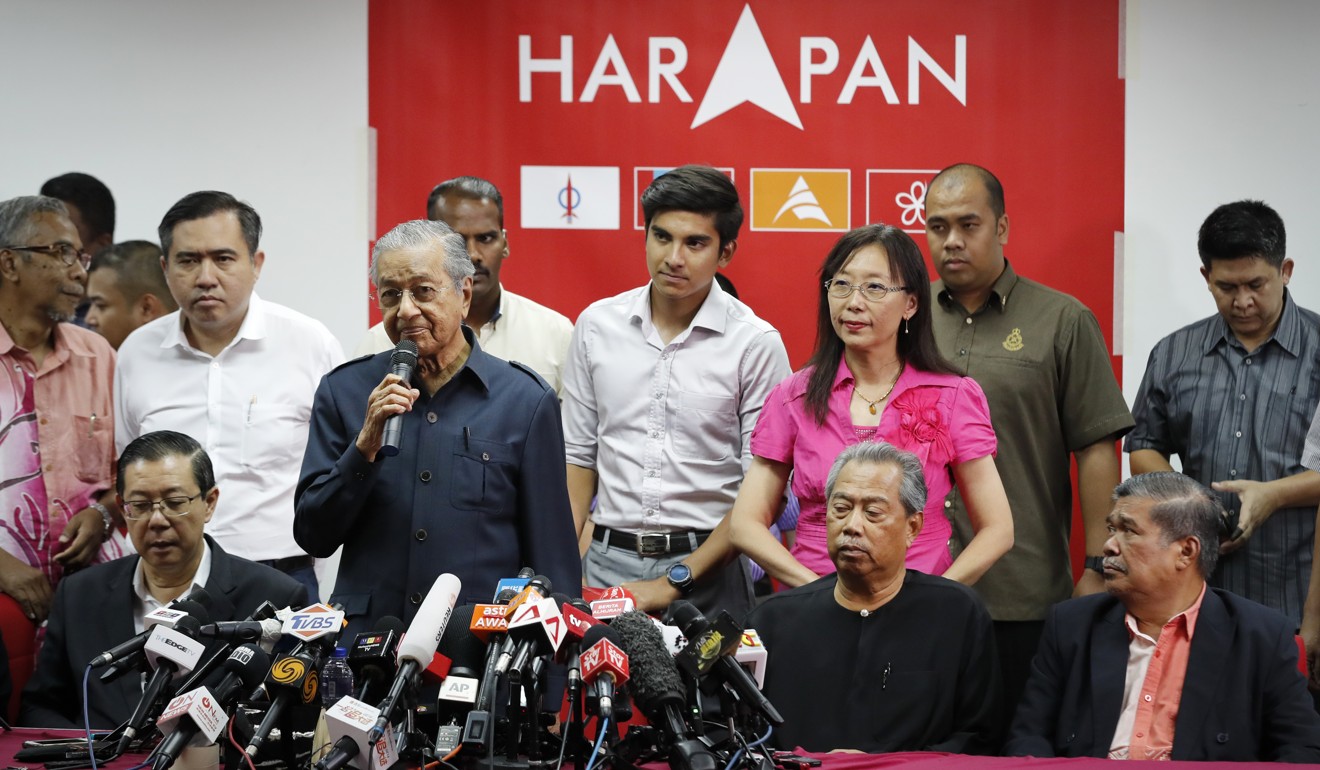 "FDI will be limited to those bringing funds and technology into the country, constructing factories and produce goods for the local markets or for export," Mahathir said. 
During campaigning, Mahathir criticised certain Chinese-backed infrastructure projects as overpriced and unnecessary. He said foreign help will only be tapped "if we do not have the expertise". 
Mahathir also said a fake news law enacted in the last days of Najib's government would be reviewed to define what is fake.
Earlier in the day, the state news agency Bernama reported that Najib's sprawling bungalow in the leafy Jalan Duta district in the capital Kuala Lumpur had been cordoned off by police. 
A South China Morning Post reporter at the scene saw a mobile police station parked some 200 metres from the house, the former leader's private residence. 
Two police officers present screened vehicles entering a road leading to the property. They did not respond to questions about whether there will be further developments.
Police told the New Straits Times newspaper a "24 hour security monitoring order" had been issued at the area. 
"The instruction was given to avoid any untoward incident … We want to safeguard security of the residents there," a senior police officer told the newspaper. 
Mahathir on Saturday said he had banned Najib and his wife Rosmah from leaving the country after "many complaints" against the former leader. 
"We had to act quickly as we don't want to be saddled with the problem of extradition from another country," he said.
This article appeared in the South China Morning Post print edition as: Mahathir hard on graft as Najib home cordoned off