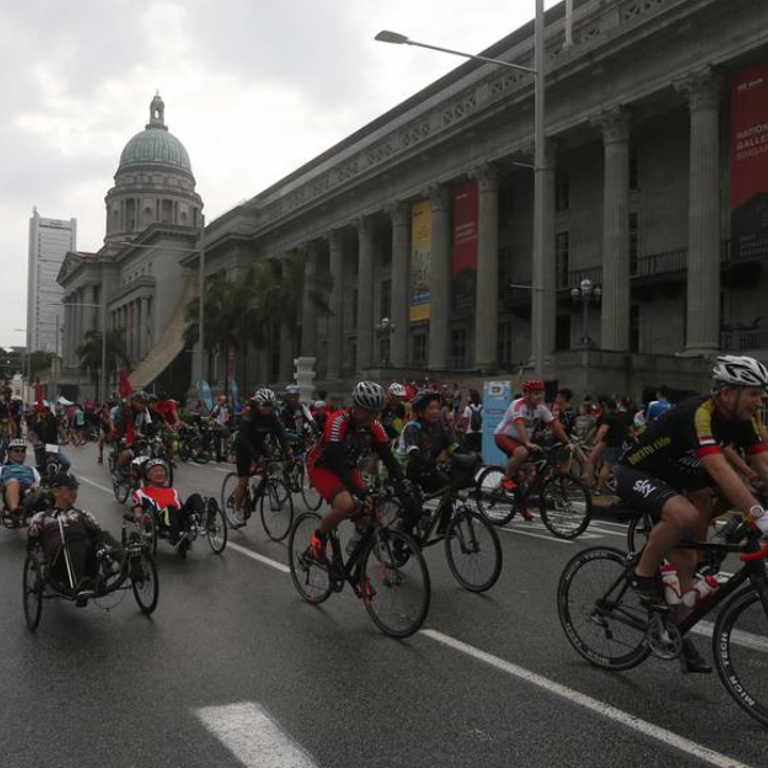 Singapore wants to go 'car-lite', says transport authority in response to Elon Musk tweet
Musk said Tesla had tried to break into Singapore, but the government was not 'supportive of electric vehicles'
By Chen Lin
Responding to Tesla founder Elon Musk's assertion that Singapore's policies are not supportive of electric vehicles (EVs), the Land Transport Authority (LTA) said that it encourages the adoption of greener and cleaner vehicles such as hybrid buses and electric vehicles.
However, while this is part of its approach to "address emissions from the land transport sector and improve air quality", the aim is to achieve Singapore's car-lite vision.
Of the 348 fully-electric cars registered here, seven are registered to private individuals, and there are three Tesla Model S's on Singapore's roads, added LTA.
On May 26, American entrepreneur Musk – who is the chief executive officer of electric car maker Tesla – tweeted in response to a netizen asking if he could "allow us in Singapore to get a Tesla". Mr Musk had written: "We tried, but (the) Singapore government is not supportive of electric vehicles."
His remark reignited a debate on electric vehicles in Singapore, as netizen Joe Nguyen had said in an online post in 2016 that he had to pay S$15,000 (US$11,260) in carbon surcharges for his Tesla car. This was in addition to the seven month wait for his car to be approved and registered here.
It was reported then that the car was subjected to the surcharge based on emission tests. Following the incident, Mr Musk contacted Prime Minister Lee Hsien Loong, and the Tesla founder said that Mr Lee told him that he would investigate the situation.
The LTA said in its media statement that it has adopted a three-pronged approach to address emissions. This includes promoting the use of green mobility options such as public transport to reduce reliance on private motorised vehicles, improving resource efficiency by managing the growth and use of vehicles, and encouraging the adoption of greener and cleaner vehicles.
The authority has also been working to build new rail lines to improve the reliability of the existing rail network, and enhancing bus services.
The LTA also noted that "EVs are not truly emissions-free, as the power they consume produces emissions at the power station". However, most EVs are quieter than conventional vehicles and do not have tailpipe emissions, "which makes for a better living environment in a dense city like Singapore", added LTA.
According to the LTA, there are currently four EV models – which are not Tesla cars – that qualify for the maximum rebate of S$20,000 (US$15,014). The rebate on the Additional Registration Fee is offered under the Vehicle Emission Scheme that incentivises the purchase of cleaner, more efficient vehicles.
As part of LTA's efforts to build a more environmentally friendly bus fleet, a tender was called last December to procure 60 electric buses, and more will be deployed for service by next year. Fifty low-emission diesel hybrid buses will also be rolled out gradually by the second half of this year.
In June 2016, LTA and the Economic Development Board awarded Singapore's first EV car-sharing programme to BlueSG, which kicked off here last December. The programme will see the firm rolling out a 1,000-strong fleet of shared EVs and install 2,000 charging points by 2020.
HDT Singapore Taxi is also conducting an all-electric trial of 100 electric taxis to determine the feasibility of using the vehicles for its operations, said the LTA.