Focus
Get more with myNEWS
A personalised news feed of stories that matter to you
Learn more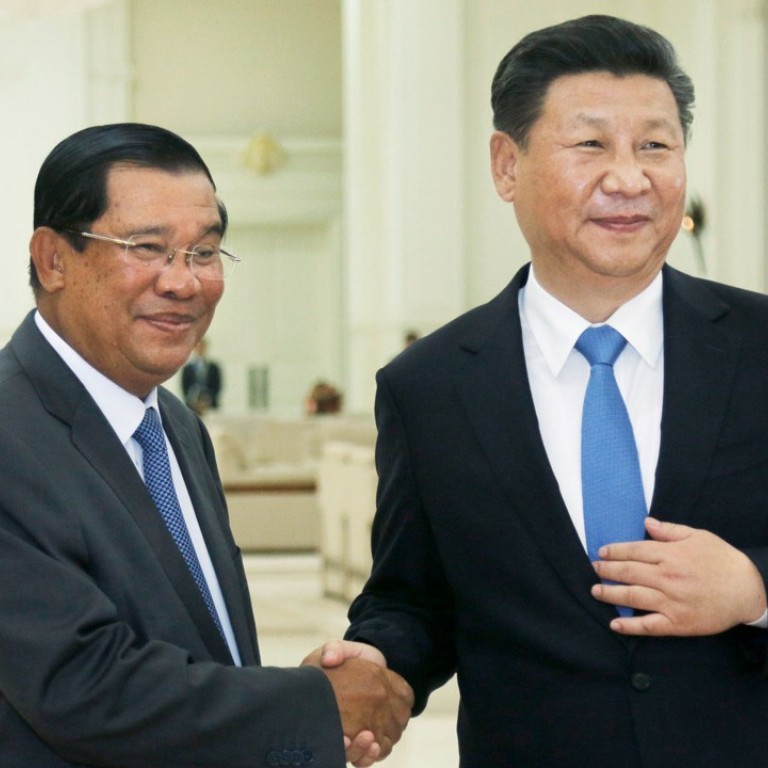 China tips the scales away from the US in push for Cambodian influence
Beijing's investment in Cambodia has been key to the country's development, but some argue its domination is creating a quasi-colony and if ruler Hun Sen swings more towards Washington, it would benefit the people
Nowhere else in Southeast Asia is China and the West's battle for political and economic influence more evident than in Cambodia, where strongman leader Hun Sen is poised to clinch an almost uncontested election victory.
During what is the 60th year of bilateral ties between the two countries, China has ramped-up aid to Cambodia, pledging millions in military funding, infrastructure projects and election support. And according to some, the recent display of closeness combined with Hun Sen's anti-America rhetoric, poses an uncertain climate for US firms beyond the July 29 election.
After the Cambodian government launched its crackdown on dissent – kicking out US-aligned media and organisations, jailing the opposition leader and forcibly dissolving his party – Hun Sen's relationship with the US and Europe, who condemned the actions, has rapidly decayed.
Washington and the EU have withdrawn aid for the coming election, escalated threats of sanctions and demanded the reinstatement of the rival political group, as well as the release of its imprisoned leader Kem Sokha.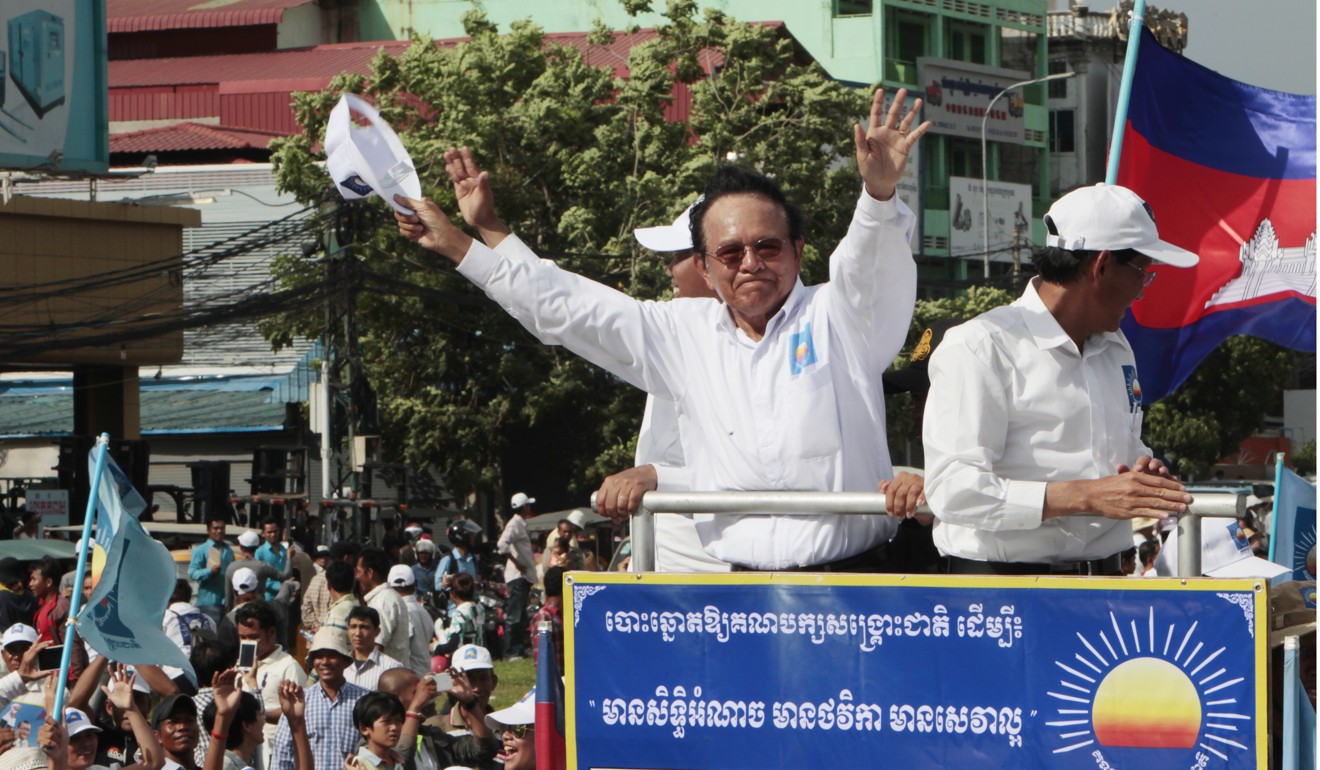 A source who asked to remain anonymous because of their close links to the government, said US firms were still showing interest in the country, but "things are not looking great" for bilateral ties beyond the July 29 vote. They said there was even fear among some that the country was becoming a quasi-Chinese colony.
"Hun Sen used to play such a balancing act [with the US and China], but now he is playing one side off the other … I really don't know how US business and investment is going to go after this election," the source said.
But the reality is that US business ties in Cambodia have never quite taken off despite sporadic success. They remain small compared with China's dominance, accounting for less than 1 per cent of approved investment projects in recent years, according to the Council for the Development of Cambodia.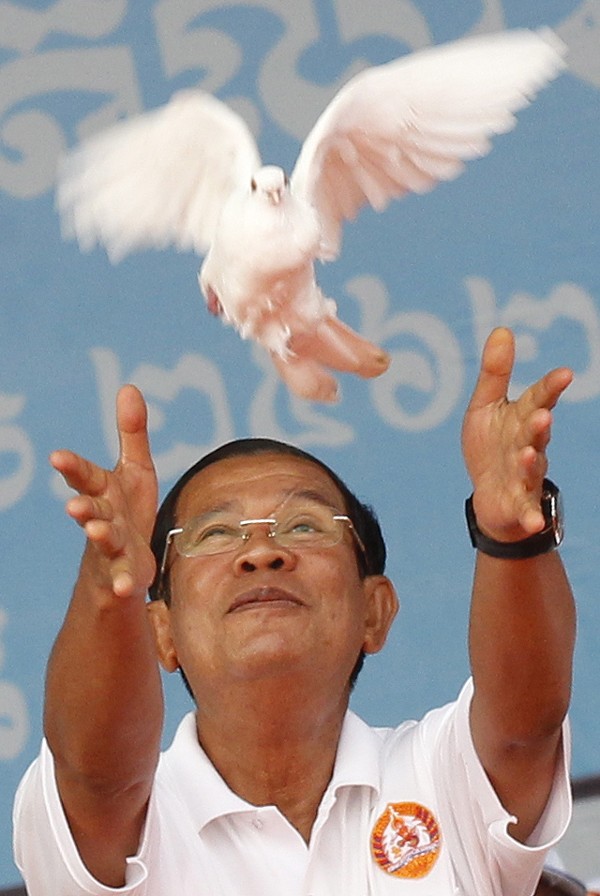 China's support for Cambodia has been unwavering since the two countries first formed diplomatic ties in 1958 under late king Norodom Sihanouk. Through a US-backed coup that led to the king fleeing to Beijing in 1970 to the tyrannical communist-aligned Khmer Rouge, which saw the genocide of almost 2 million Cambodians, then Hun Sen's rise and 33-year autocratic rule, China has maintained a constant flow of aid to its good friend to the south.
The US, meanwhile, has been far less unconditional in its support. On several occasions it ceased aid over human rights and democracy concerns arising from Hun Sen's rule.
"If anything – China has been instrumental in the development of Cambodia even despite Western perceptions," said Mey Kalyan, chairman of the Royal University of Phnom Penh and senior adviser to the Supreme National Economic Council of Cambodia.
The result has been an uninterrupted honeypot of new business for Chinese firms. In 2017, more than 53 per cent of all newly-approved investment projects were Chinese – dwarfing all other major foreign investment sources. Indeed, US and European firms are Cambodia's biggest customers, buying two thirds of exports, but their inbound investment is minimal.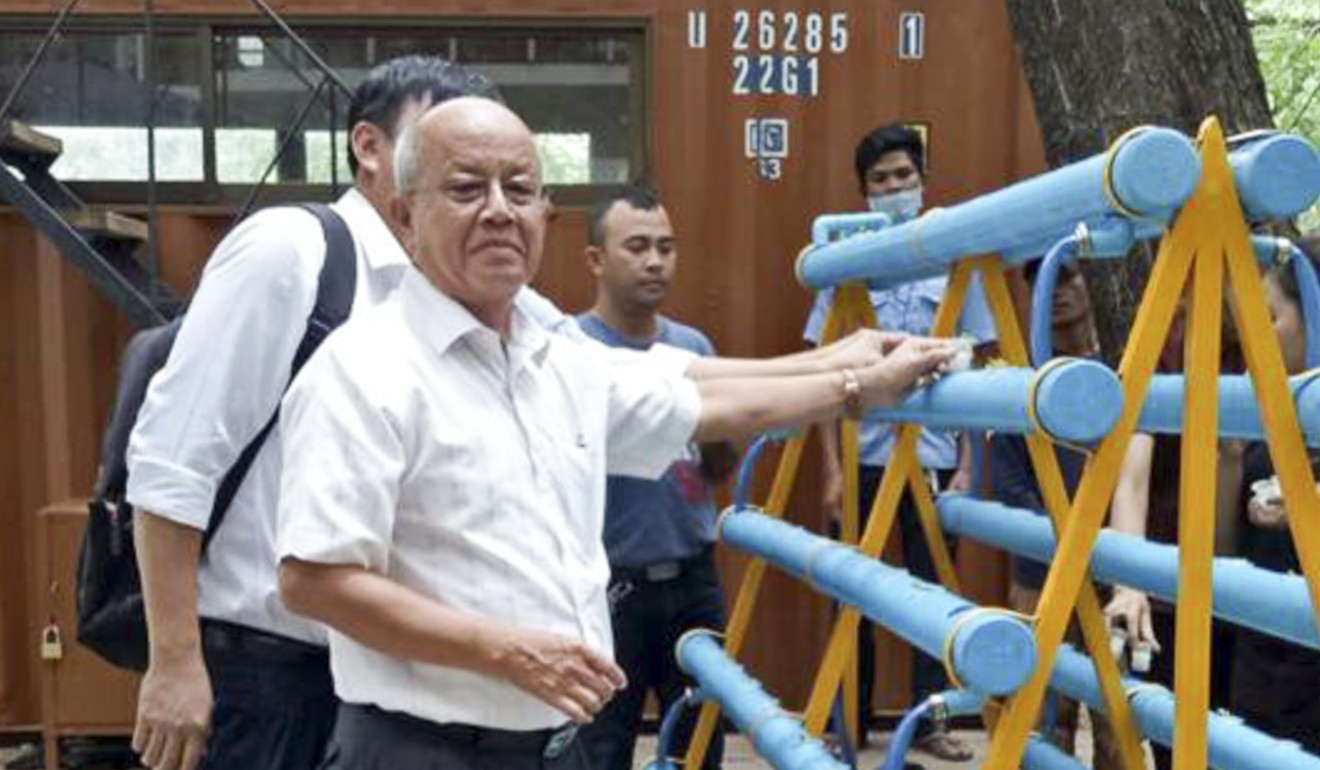 Since the last general election in 2013, American firms have reported worsening sentiment in Cambodia towards the US and confidence in the government has plunged, according to the US Chamber of Commerce's 2018 Asean Business Outlook.
Mey Kalyan said the worsening US-Cambodia ties – heightened by Hun Sen's accusations of Washington trying to undermine his rule – points to a long-running "trust deficit between Cambodia and the US", which was seeded over the numerous US military conflicts in the region.
"Cambodia is the darling of China," he said. "If you compare 'belt and road' [investment] with the Western colonial system – it is certainly different. Old colonial attitudes were one-way, but China's is two-way – even bilateral. At the very least, it is better than the colonial system."
But, he said, "it is no free lunch", referring to China's huge flow of cash and aid.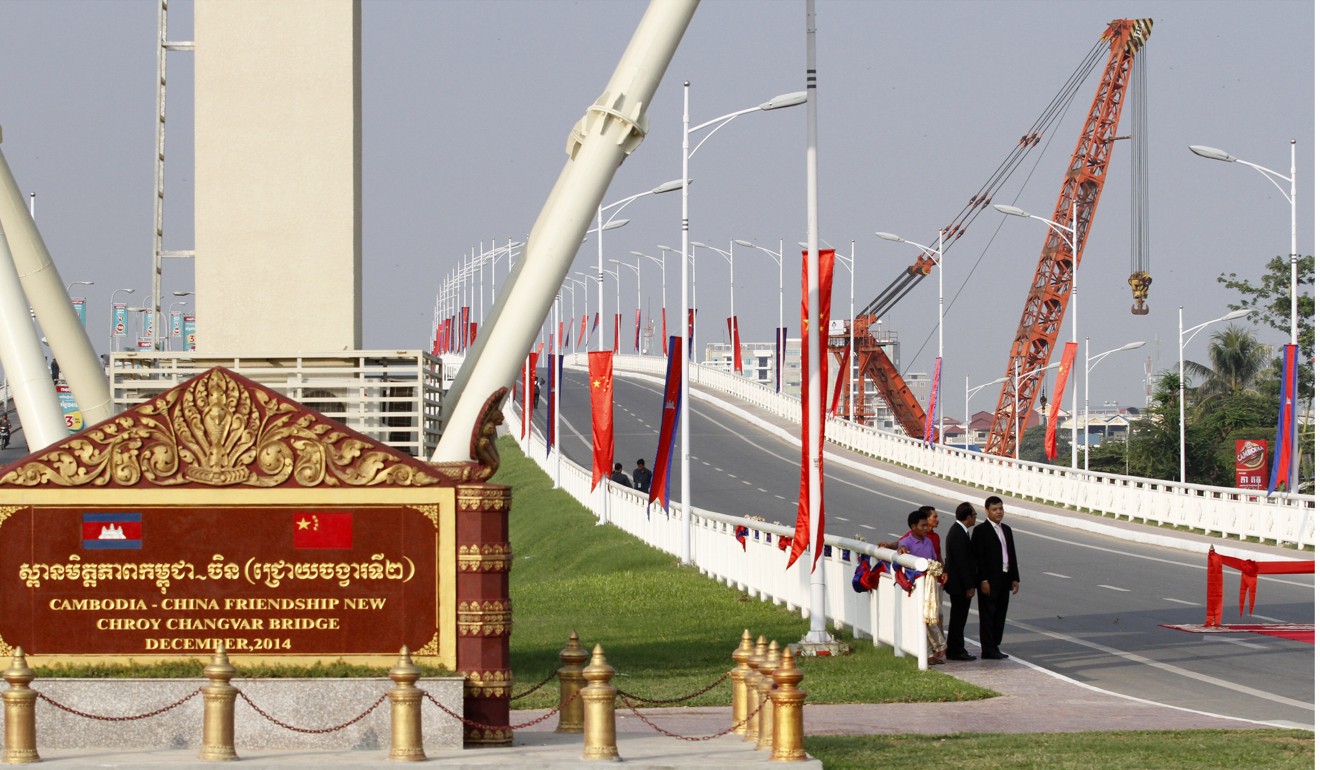 Over the past two years, Beijing has given the kingdom US$600 million – mostly in concessional loans, committed almost US$2 billion to build roads and bridges, handed the country another US$150 million in aid and signed dozens of major infrastructure and business deals worth millions.
The South China Morning Post also learned that Beijing pledged to deliver 50 million yuan (US$7.5 million) worth of vehicles for Hun Sen's government in recent weeks. China has also granted US$100 million in military support and committed along with Myanmar and Singapore to monitor the July 29 vote.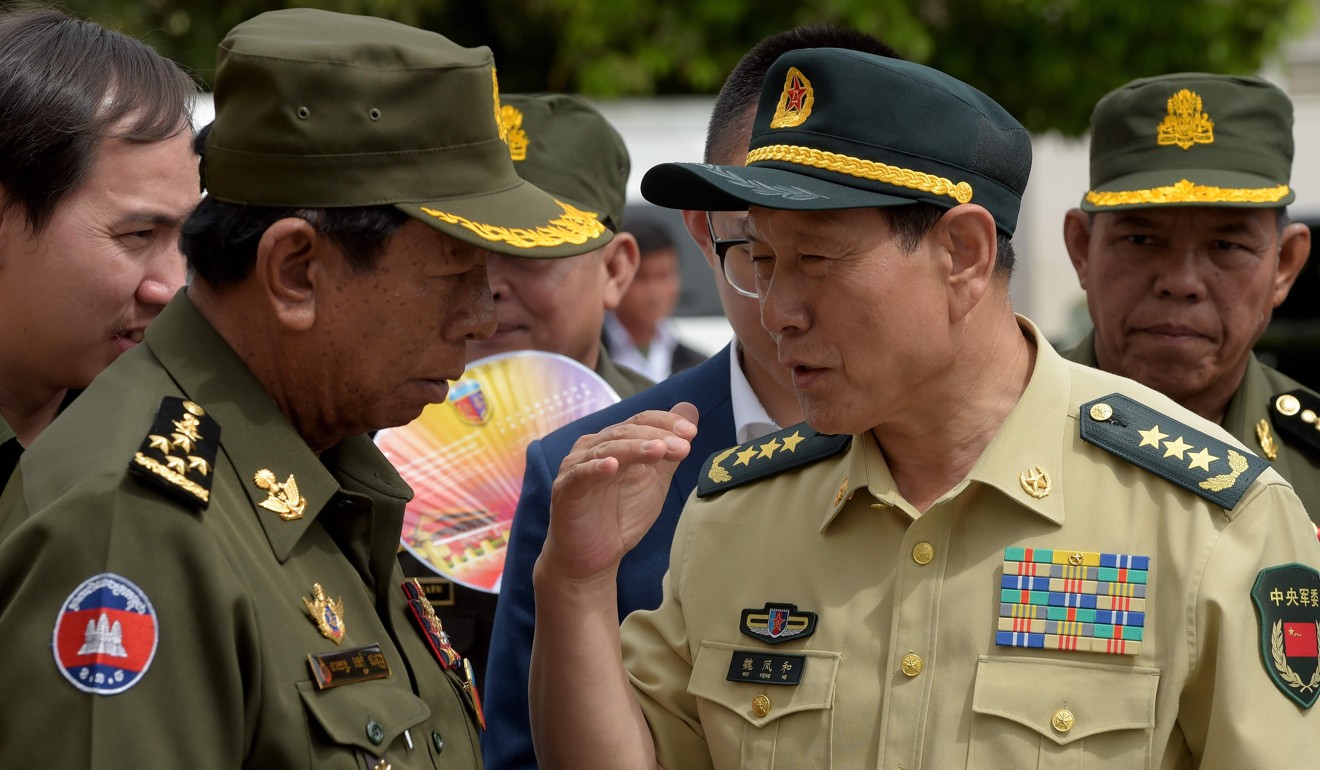 During his visit to deliver the multimillion dollar military aid package, China's defence minister Wei Fenghe reiterated that Cambodia was a "loyal friend" and that China backed Hun Sen's government as it "pursued a development path that accords with its national condition".
But that is a message that has troubled Hun Sen's critics.
"We are concerned about the role of China and the support that China is giving Hun Sen," said Mu Sochua, deputy leader of the now-dissolved opposition Cambodian National Rescue Party (CNRP), who fled into exile and leads a campaign from abroad to boycott the upcoming vote.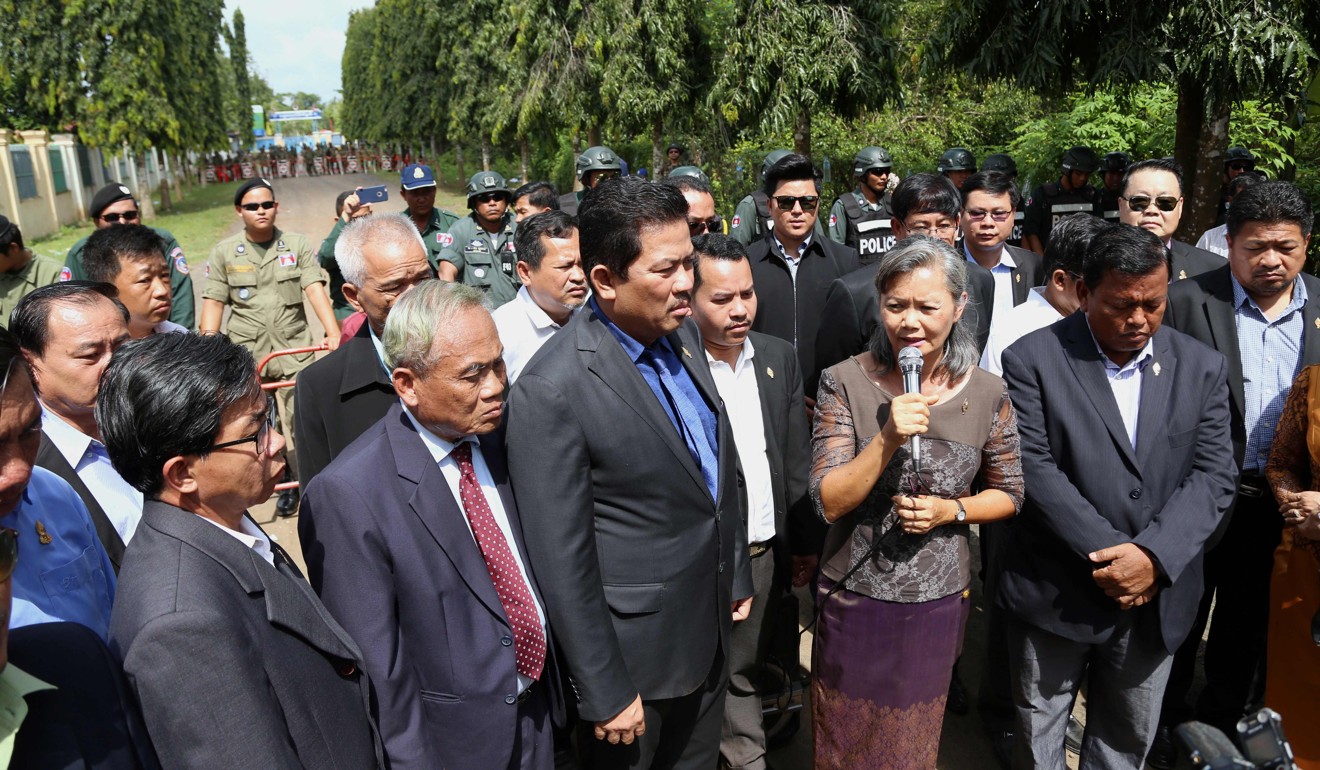 "Number one, it is supporting a fake election, number two, we are sure China is going to recognise the results of the election and the next government in exchange for Chinese business taking many of our resources," she said.
China has repeatedly said its interests in Cambodia stretch further than business or domestic politics. There are other high-value factors at stake, such as influence at the table of Southeast Asian nations.
"If Hun Sen is in power, then China can have his vote and veto powers at an Asean level. At the UN level, when it goes to vote or it has Cambodia on the agenda, also China can veto," Mu Sochua said.
Cambodia – though not a claimant to the disputed maritime area – has twice in the past stopped the 10-member Association of Southeast Asian Nations (Asean) from denouncing Beijing on South China Sea issues.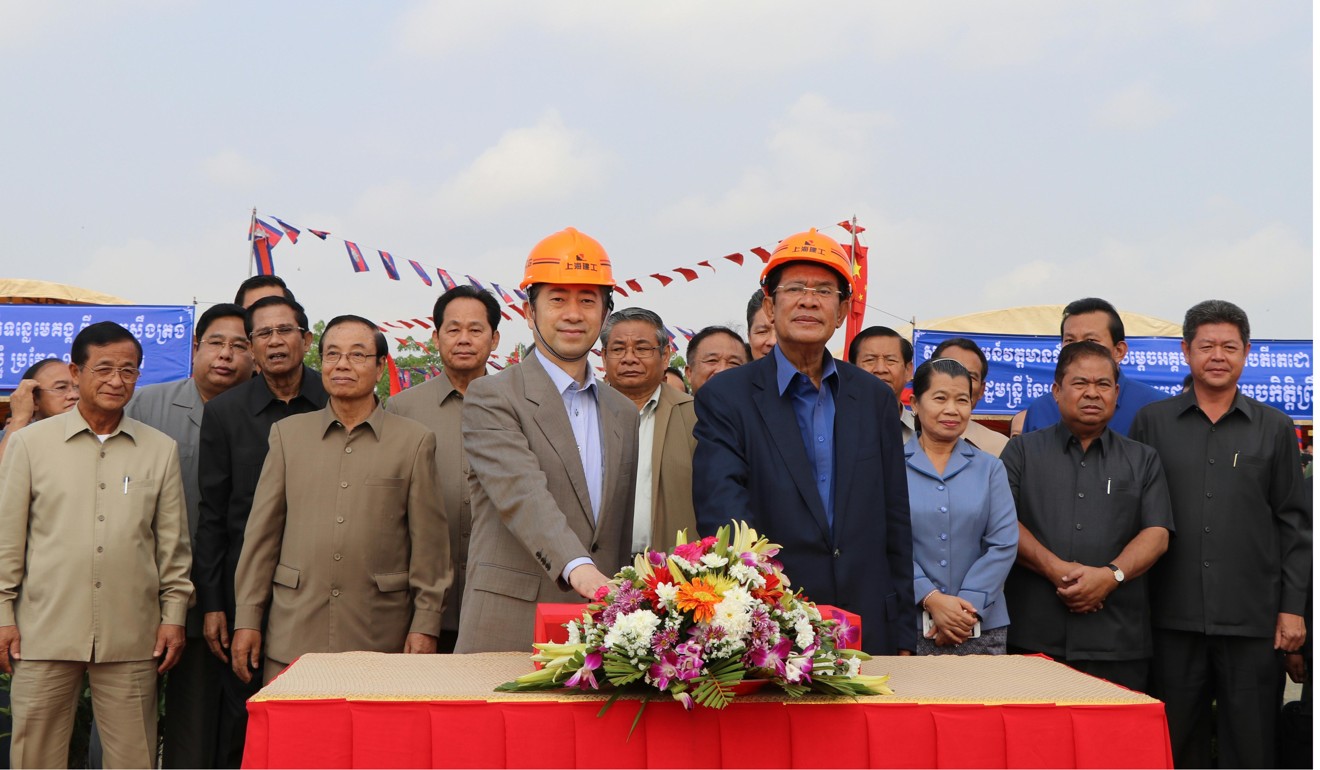 China's Ambassador to Cambodia Xiong Bo told the Post he hopes Cambodia will keep such a stance and praised the kingdom for sharing much common ground.
"We hope Cambodia will continue to be impartial and remain just on regional issues such as [the] South China Sea. In recent years on issues surrounding the South China Sea, we can tell that Cambodia's stance is to maintain regional peace and stability. Its focus is not simply to support China. It believes that Asean and China cannot be put into opposing stances because of SCS matters," he said.
But amid all the pre-election campaigning and diplomatic posturing in the small and impoverished Southeast Asian nation of just 16 million, some still hope Hun Sen will ease the anti-US rhetoric and revert to his balancing act between the East and West.
That, argue his critics, will ensure a fair share of influences that will ultimately benefit Cambodia.
"Cambodia just wants to be like Singapore – a friend to everybody," said Mey Kalyan. "No one's slave, no one's colony."
Is 'Belt and Road Initiative' brand being 'overused'?
Reports of Chinese businesses bringing in legions of workers for construction projects, particularly in the capital Phnom Penh and southern tourist regions, have caused some locals to be wary of the China cash boom.
Mey Kalyan, chairman of the Royal University of Phnom Penh and senior adviser to the Supreme National Economic Council of Cambodia, said this was due to overuse of Beijing's "Belt and Road Initiative" brand.
"[The] brand is overused – even abused in a sense – to describe their investment and aid. People are concerned that some Chinese companies here are ­doing the wrong thing," he said.
China accounts for the lion's share of all foreign direct investment and tourist spending in the country.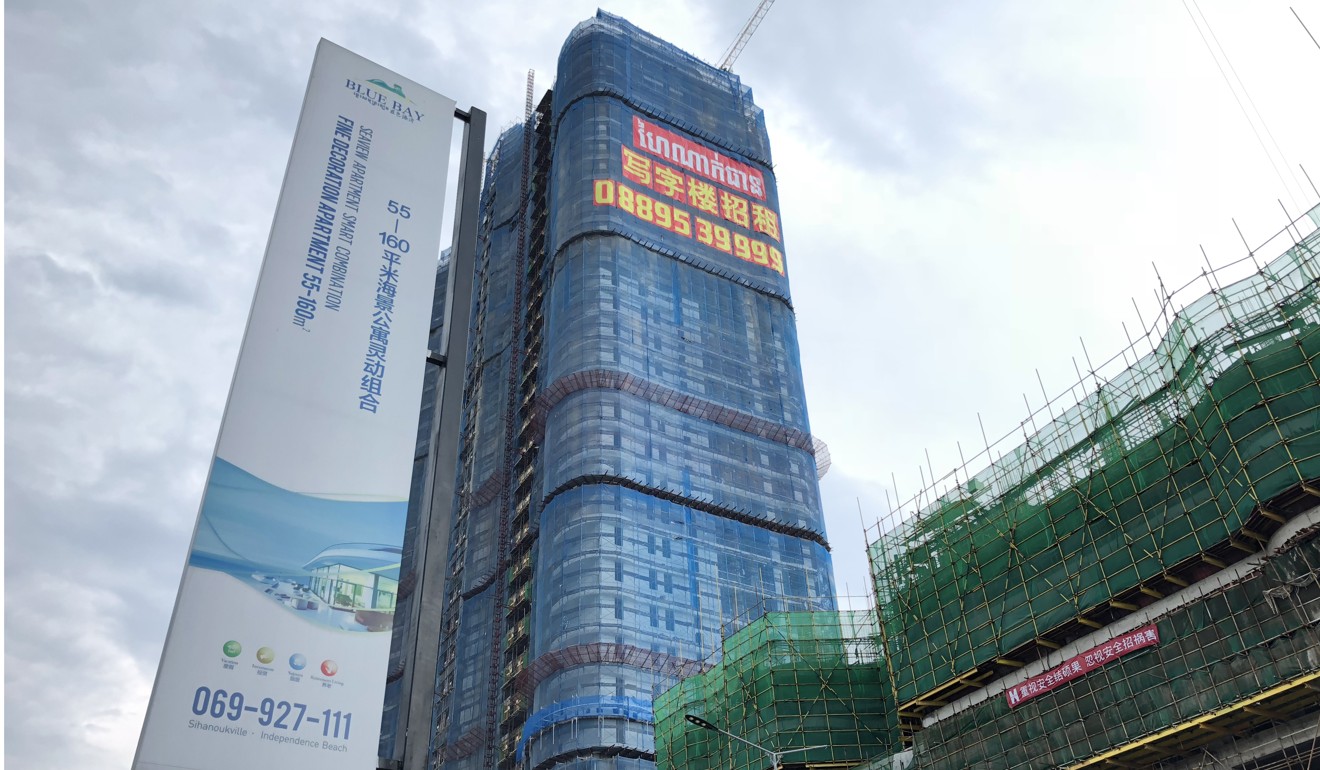 The southern seaside region of Sihanoukville has seen millions of dollars of Chinese cash flow in, funding the construction of ­casinos and resorts in the region, as well as a new port and joint-country special economic zone that houses dozens of Chinese companies.
But Beijing's reputation took a hit when the city's governor ­complained that the influx of business and tourists had brought with it a raft of problems.
Yun Min claimed that Chinese who came to gamble at the ­casinos were pushing up crime rates and hotel prices, deterring or even completely excluding ­Cambodian tourists. He said the construction sector had become oversupplied with foreign workers and local small businesses could not compete.
However, the governor's claims did not reflect the entirety of Chinese investment across the country, analysts said.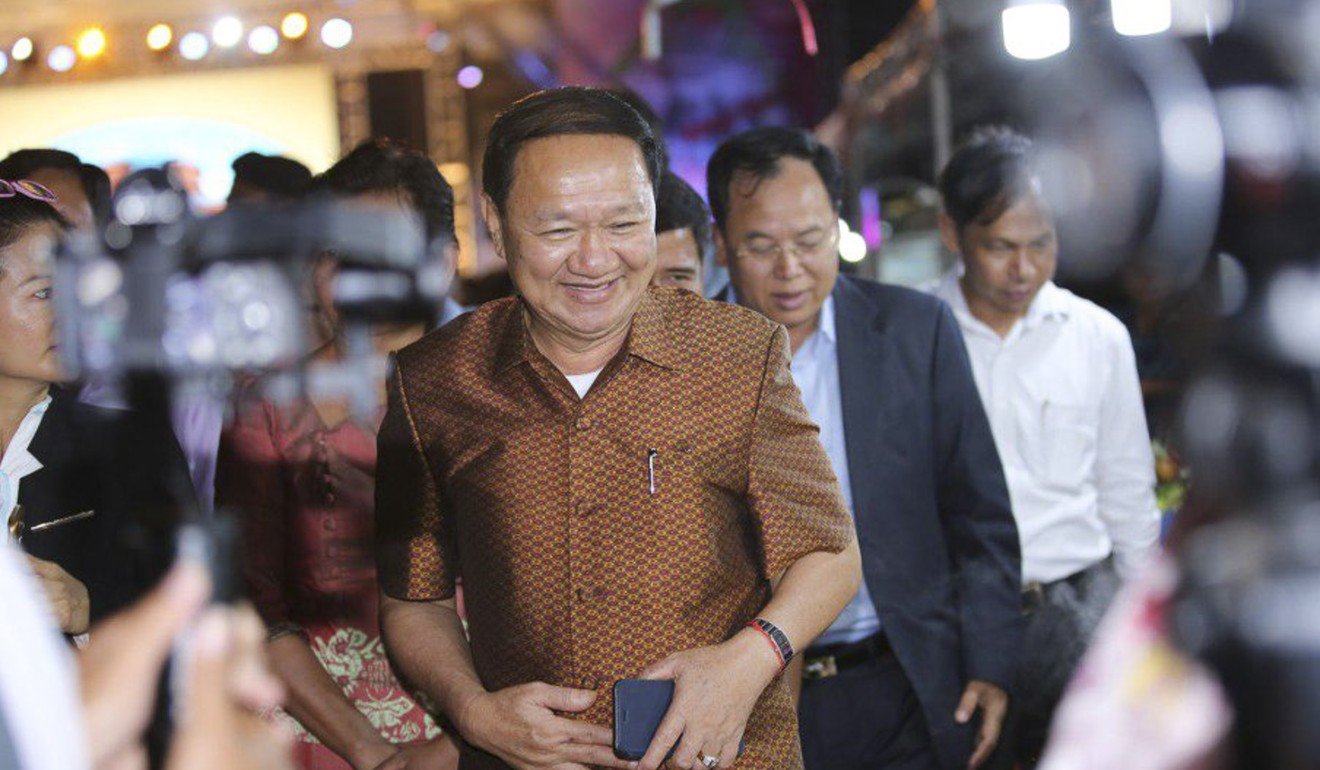 "Chinese FDI into Cambodia has grown tremendously in the past few years … There seems to be a collective push from Beijing in terms of offering support for Chinese businesses abroad, whether it be capital and financing support, or overseeing of trade delegations or government-sponsored conferences," said Alex Odom, chief investment ­officer at Belt Road Capital Management in Phnom Penh.
"Chinese FDI directly results in thousands of new jobs for ­Cambodians. Obviously, it depends on the industry and sector, but in most Chinese enterprises I have dealt with, Cambodian ­employees far and away out­number Chinese nationals.
"With respect to quality, it's no secret China as a whole faces a general brand quality issue," Odom said. "This is something that China is facing around the world – not just in Cambodia."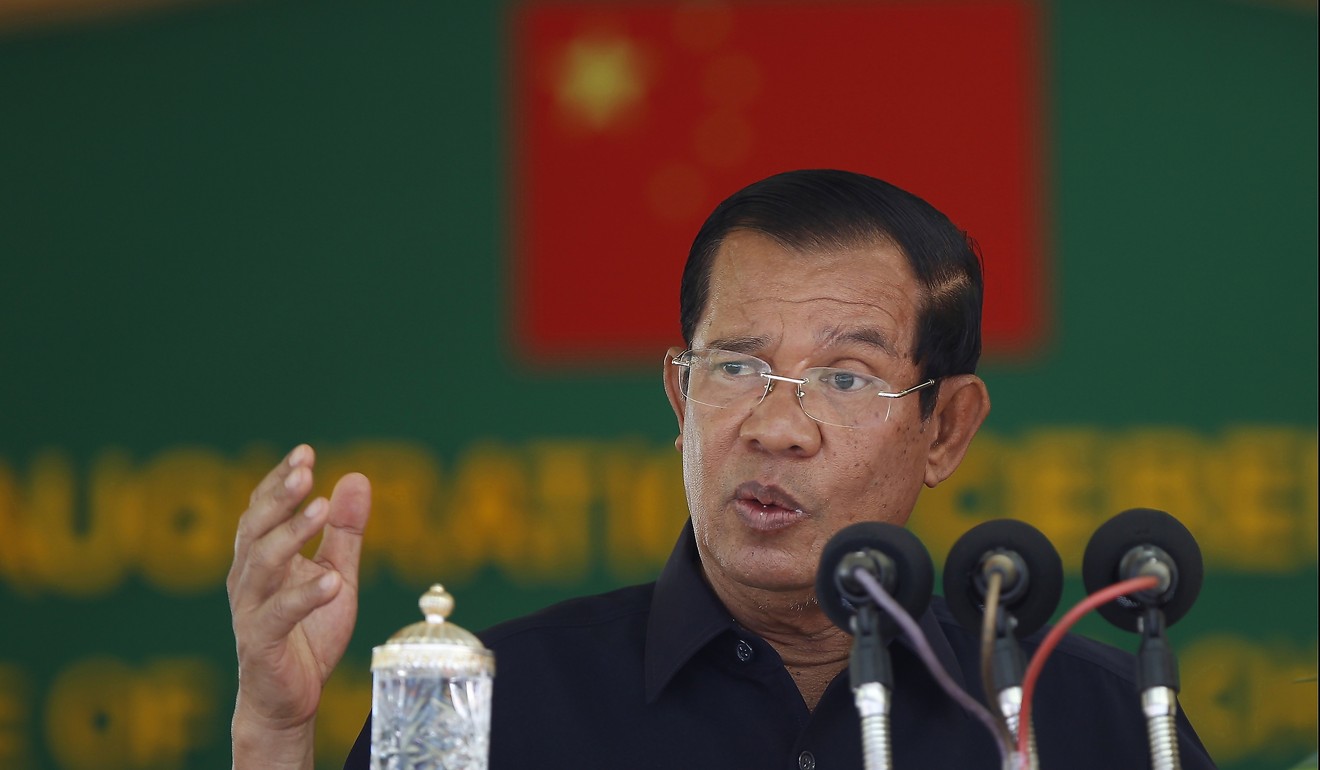 According to Odom – whose company just announced a US$4 million investment in Hong Kong-based mobile data service provider WeRocket, which plans to expand in the Greater Mekong region – local businesses are actually "pandering to get more and more of the Chinese capital inflow" by hiring extra Mandarin-speaking Cambodian workers.
"These employees are earning nearly double what their Khmer-English speaking counterparts would make," he said, adding that this was also fuelling negative ­sentiment.