Thailand
Get more with myNEWS
A personalised news feed of stories that matter to you
Learn more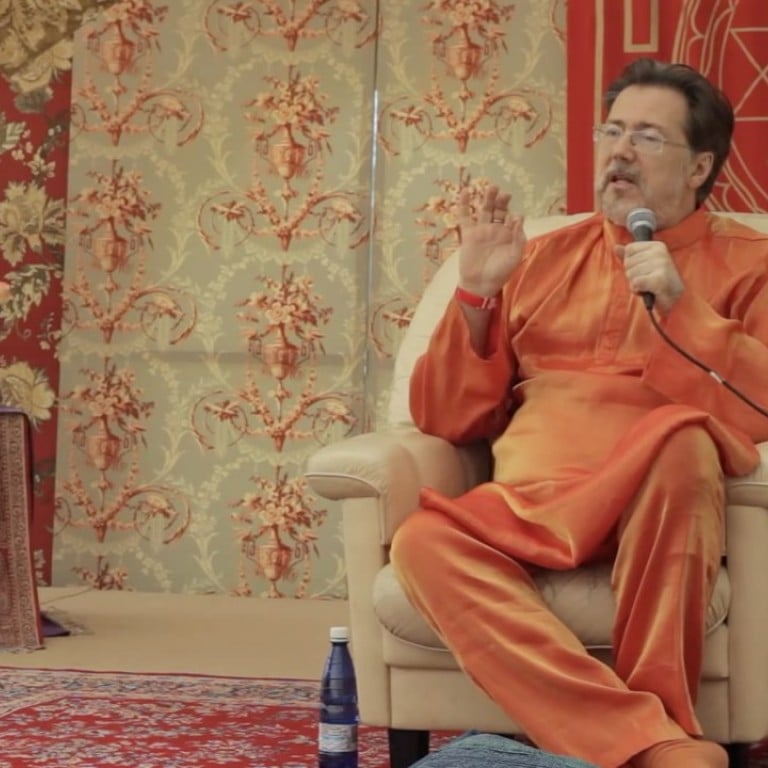 Yoga retreat or sex cult? Sexual assault accusations against Swami at Agama school in Thailand
Fourteen women and two men claim that for 15 years the retreat facilitated sexual assault, rape and misogynistic teachings, allegedly "brainwashing" hundreds of women into having sex with the swami
In the beginning, Agama Yoga was paradise for most who walked through its gates; a haven on the Thai island of Koh Phangan that embraced ancient tantric teachings under the watchful eye of its charismatic leader, the guru Swami Vivekananda Saraswati.
But beneath the surface, it seems this was no ordinary yoga school. Sixteen former pupils and staff who have spoken to The Guardian have said they felt a "sex cult" was operating inside Agama.
The 14 women and two men claim that for 15 years the retreat facilitated sexual assault, rape and misogynistic teachings, allegedly "brainwashing" hundreds of women into having sex with the swami – whose real name is Narcis Tarcau – in the name of helping them achieve enlightenment.
After 31 women submitted testimonials alleging abuse to Agama, the school first tried to deal with it internally, but have now launched an independent inquiry.
Tarcau is understood to have left Koh Phangan in July, when several women went public with the allegations of abuse at Agama, and is no longer in Thailand. He could not be reached directly for comment.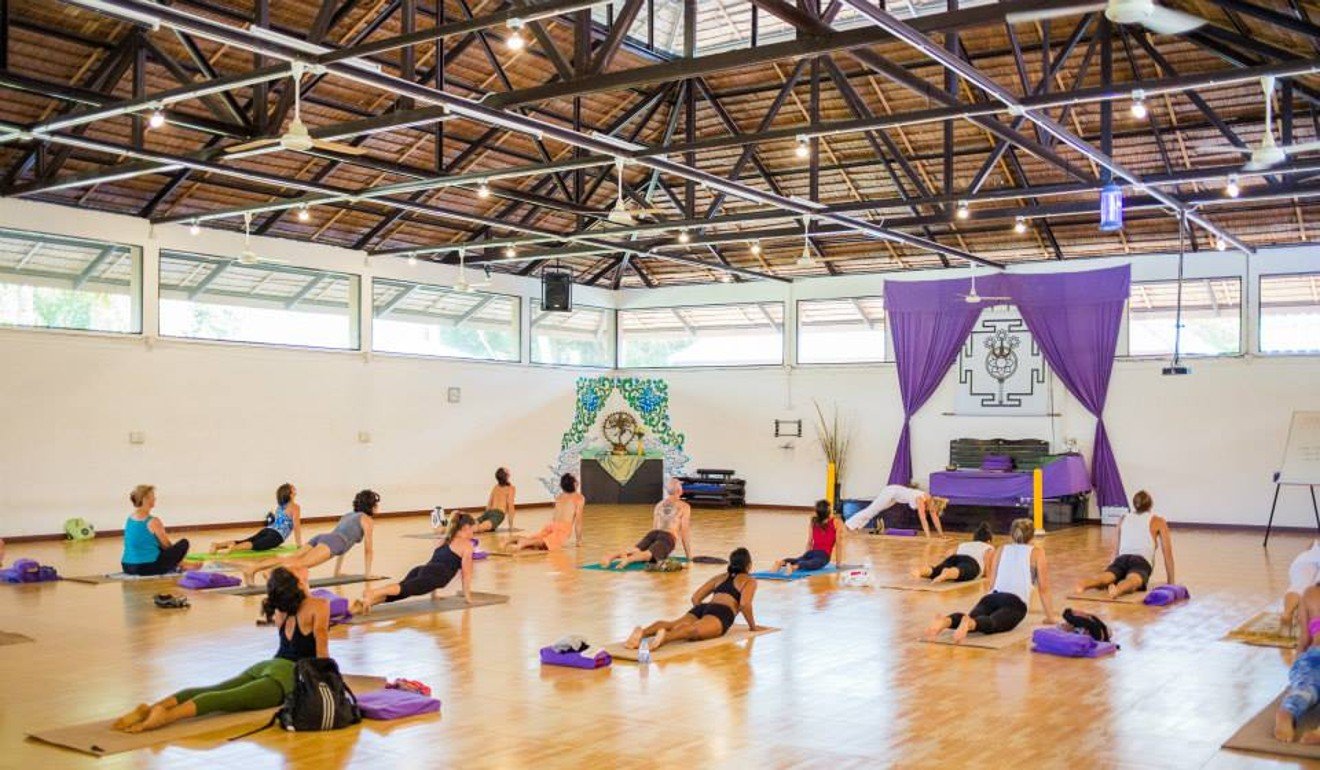 Most of the 14 women from Britain, Australia, Brazil, America and Canada who spoke to The Guardian did so on the condition of anonymity. Three of them claim they were raped by Tarcau under the guise of spiritual healing. The others allege he sexually assaulted them in private consultations held in his office.
The alleged assaults included Tarcau penetrating women with his fingers against their will, aggressively groping them, or performing sex acts on them without consent. When they said "no", the women claim Tarcau would say "I know what's best for you", before forcing himself on them.
According to both male and female students, the culture of inappropriate sexual conduct was "endemic" at Agama. At least two senior male teachers have also been accused of either sexual assault or rape. Both left Koh Phangan after the allegations emerged in July and the school confirmed it has suspended all accused male teachers.
Yet many complainants say they stayed for years due to what they described as "brainwashing" at the school. They claim predatory sexual behaviour by several senior male staff was normalised by the culture of Agama and those who complained spoke of being silenced by a threat of "negative karma" for the rest of their lives.
"It definitely felt like a cult, he put a spell over us and people had completely blind trust in him and his spiritual powers," one woman said.
A statement by Agama apologised for the "suffering expressed by many women". It added to an earlier comment from Agama that said: "we have not, at any point, denied the allegations", but also claimed there was a "campaign of hate" against the school.
"People are purposefully defaming Agama and spreading lies (even when contradicted by evidence of the truth), which is a crime in Thailand," the statement said. "People with verifiable criminal backgrounds are involved in this campaign against Agama."
Since 2003, Agama has grown into the world's biggest tantric yoga school, offering Yoga Alliance-certified courses and yoga teacher training to thousands every year. As well as the main centre in Thailand, it also has schools in India, Colombia and Austria, and every year welcomes tens of thousands of visitors, mainly travelling from Europe, Australia and the US. About three quarters of these visitors are women.
At peak times there would be up to 200 students at Agama. Most popular was the month-long first level course (which costs US$400). But it was during higher level courses that students often attended tantra workshops where the other side of the school would emerge.
Tarcau, who is from Romania, set up Agama in Koh Phangan after leaving Rishikesh in India when it is understood his visa was revoked. Tarcau had studied under Gregorian Bivolaru, another Romanian guru who was on a publicised mission to sleep with 1,000 virgins as the path to enlightenment. Bivolaru went on the run in 2004 after being sentenced for having sex with an underage girl, was arrested in Paris in 2016 and was later released. He remains on Europol's most wanted list, accused of human trafficking.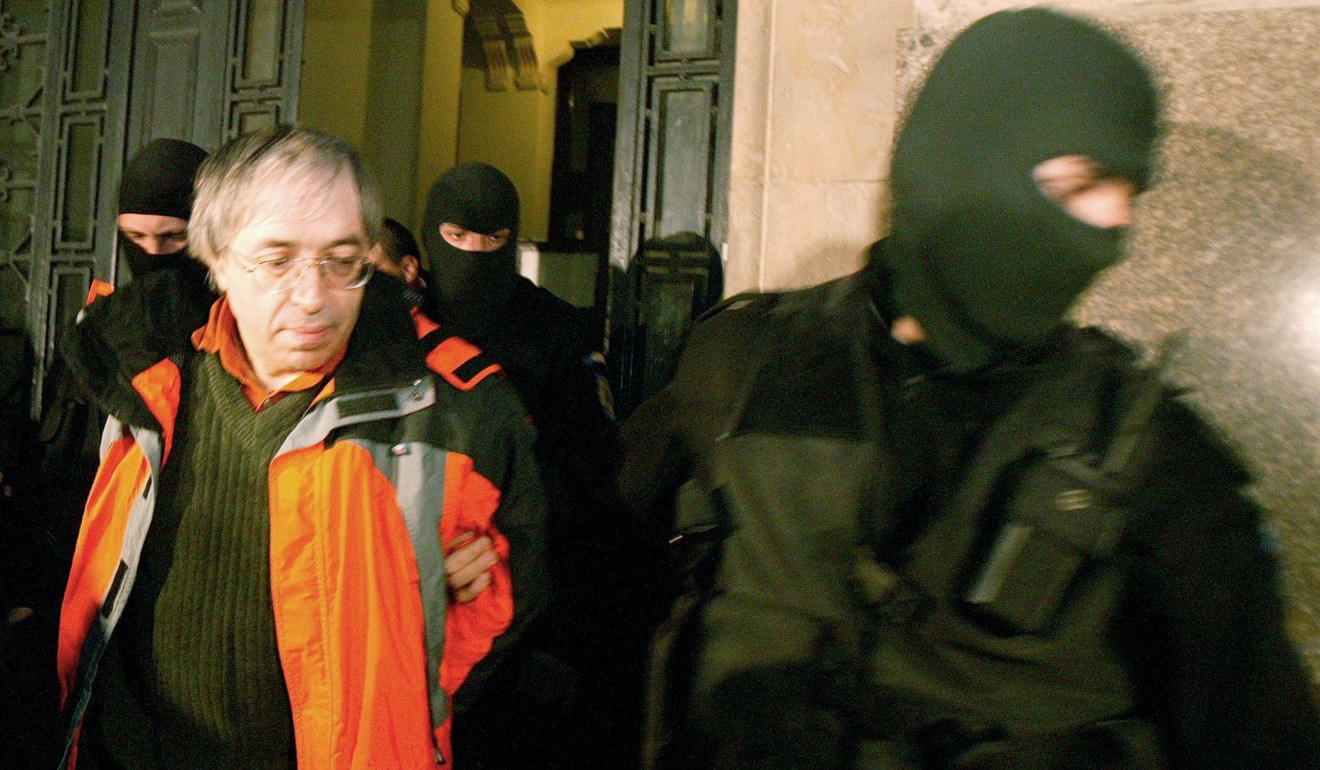 Not every woman who passed through the gates of Agama say they became victims – many came and went freely, and the yoga is still spoken about glowingly, even by some of Tarcau's alleged victims.
But as part of what Nancy Miller, a Canadian who studied and taught at the school for seven years, described as "subtle cult conditioning of Agama", women were encouraged to surrender to men, told "feminism is b******t" and that their guru knew what was best for them. They claim senior female staff, including the school's doctor, would prescribe sex with Tarcau to "heal" them and unlock the pathway to tantric enlightenment, and that Tarcau told female students they should be having at least five sexual partners a week.
As a result, many women at the school entered into "consensual" sexual relationships with Tarcau believing it could cure them of "sexual blockages".
Flavia Tibucheski, from Brazil, who was general manager of Agama between early 2015 and February 2016, says she was among those who let Tarcau have sex with her, believing it would be a spiritually healing experience. She stopped it when she realised he had no interest other than his own sexual pleasure. He accused her of not knowing what was best for her body. "I consider it a sexual assault but I know a lot of women suffered more than I did," Tibucheski said.
"I really didn't want to have sex with him, he was this big, fat repulsive man to me and I wasn't attracted to him but senior female teachers at the school kept pushing me, telling me it would be really healing for me," said another woman, who became one of Tarcau's sexual partners for several years.
Multiple accounts, by both men and women, claimed Tarcau was "taking advantage" and "manipulating" vulnerable women under the guise of tantric healing. As part of his teachings Tarcau would allegedly show pupils his favourite porn films. He is also said to have used women as his domestic servants, and would keep them under his command through a combination of degradation, hypnosis and mental manipulation.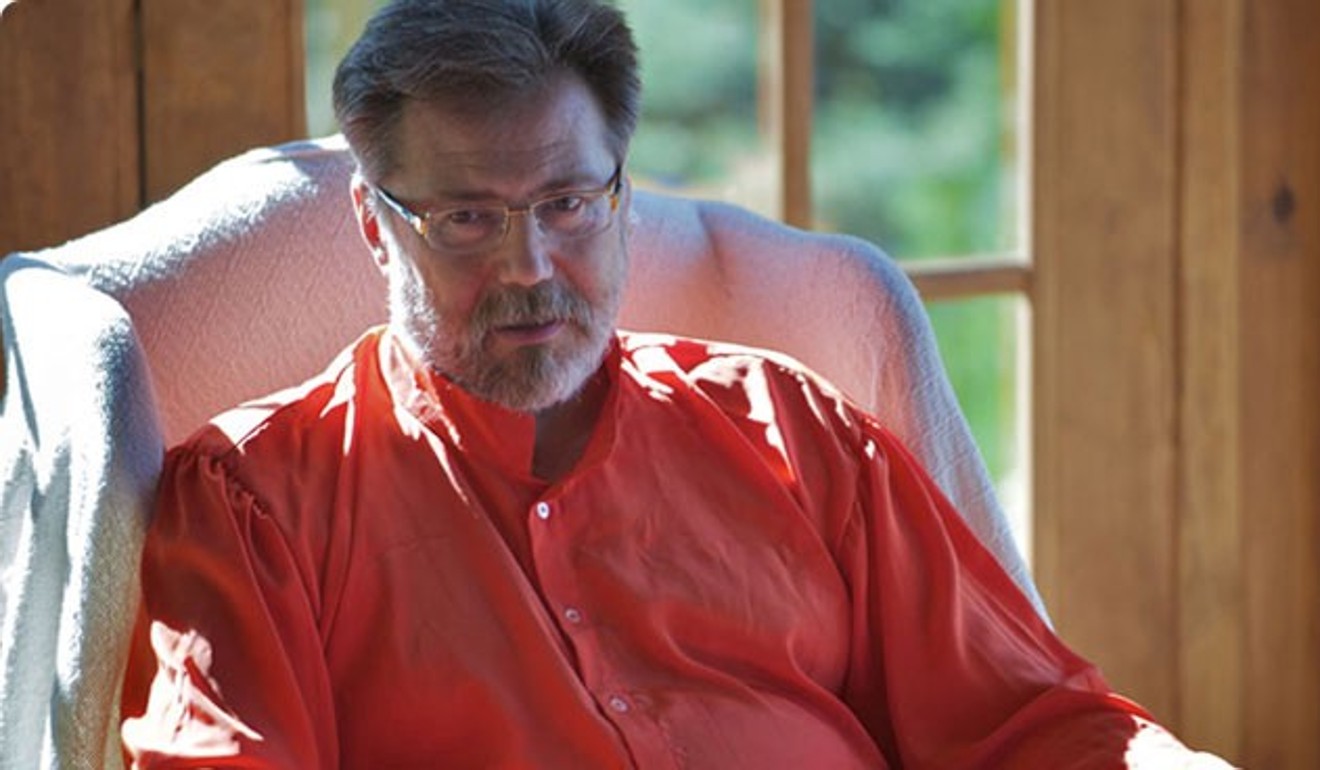 Two different women, who both spent several years at Agama "under Swami's spell" said Tarcau chipped away at their self-esteem until they agreed to have sex with him. On both occasions they were told he was helping to "unblock" them, in one case from past rapes.
In separate incidents, these women allege Tarcau had violently anally raped them. One of the women said she had been with Tarcau in his home when he grabbed her suddenly and forced himself on her. "There was no stopping when I said 'please please stop, it hurts'." She added: "I was so brainwashed at that point that I thought 'he's my teacher, he knows better than me what I need'."
It was in the one-to-one spiritual consultations with Tarcau that much of the reported sexual abuse at Agama is said to have occurred. Meanwhile, criticism of Tarcau was systematically undermined.
"If I ever tried to speak up about Swami's behaviour with women, you would be shut down immediately, dismissed as being dramatic, that you were spreading gossip and lies and threats of you being ostracised – and that's a key dynamic that makes it a cult," Miller said.
"You would be told: 'you can't speak badly about your guru or you will have negative karma for the rest of your life.' It was such a culture of victim blaming and karmic retribution. That's how they kept people quiet."
In email correspondences seen by The Guardian between Tarcau and a woman who had been his lover for four years and then accused him of sexual abuse, he wrote: "In my view, you are severely deluded and there is a clear demonic influence upon your mind. Be aware that these are mistakes that are dearly paid karmically and lead to terrible spiritual consequences."
In their statement to The Guardian, Agama denied the school was a sex cult. "Agama Yoga is a spiritual university whose core principles are rooted into the authentic yoga tradition," it said. "Our teachings follow the principles and teachings of the tantric path. Sexual tantra is a limited part of the authentic tantric tradition and a limited part of our teachings. It is clearly separated from the main curriculum."
In July, Yoga Alliance pulled its certification of Agama and former pupils are also considering taking legal action against the school.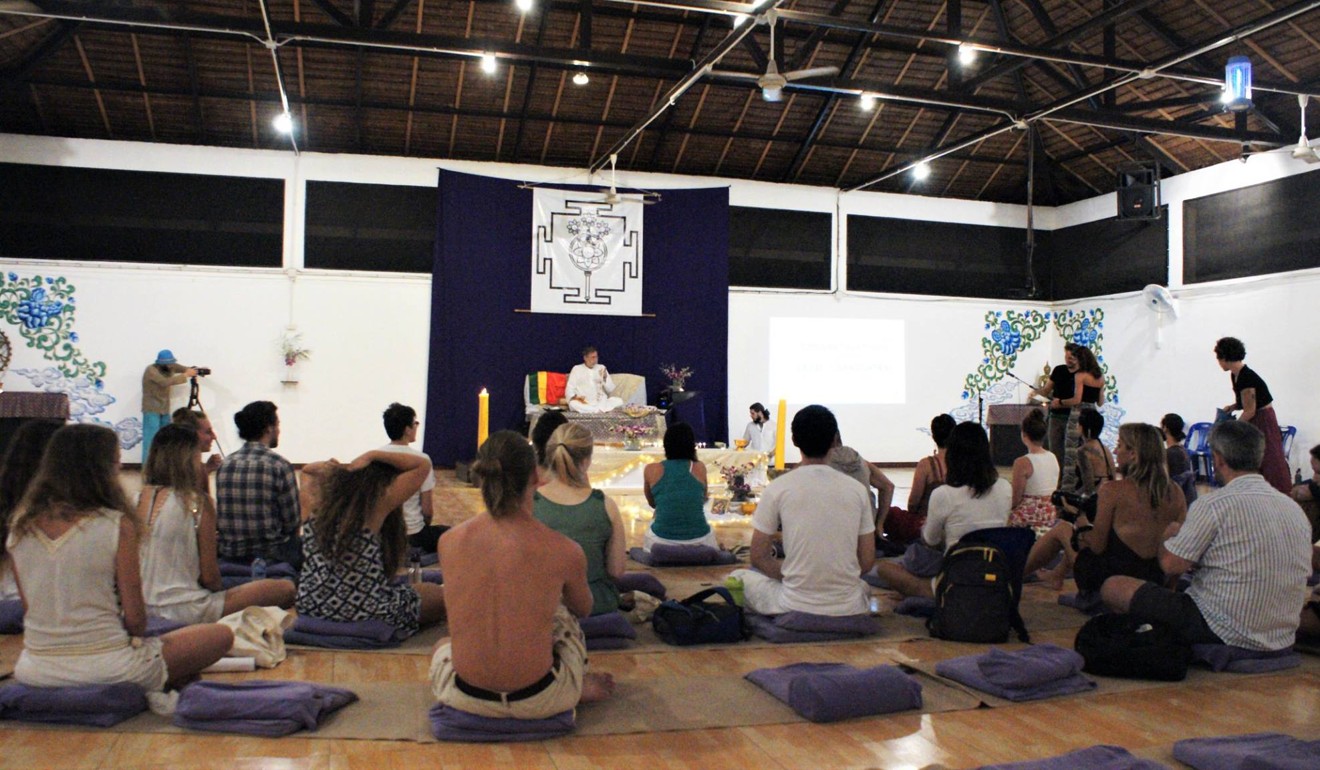 "Please let me remind everyone that these allegations are against individuals and not against the school," the Agama statement said. "That said, we do concede that it is inevitable that these accusations will reflect poorly on our past internal systems; systems that we are now replacing."
The chief of police on Koh Phangan, Colonel Satit Kongniam, said they were aware of allegations at Agama. On Tuesday, a woman came forward to file a report of rape by Tarcau to the Koh Phangan police but as the alleged assault happened more than three months ago, the statute of limitations for assault in Thailand, the police could not investigate or issue a warrant.
Last week, a formal accusation of rape against Tarcau was also filed to the Thai Embassy in Australia who confirmed it is now being handled by police in Koh Phangan.
For the alleged victims of Tarcau, who are scattered across the globe, the exposure has been a long time coming.
"Being at Agama was the most traumatic experience of my life," one woman said. "I'm not sure I will ever be able to get over what happened there."
This article appeared in the South China Morning Post print edition as: Guru faces rape claims at yoga retreat