Malaysia
Get more with myNEWS
A personalised news feed of stories that matter to you
Learn more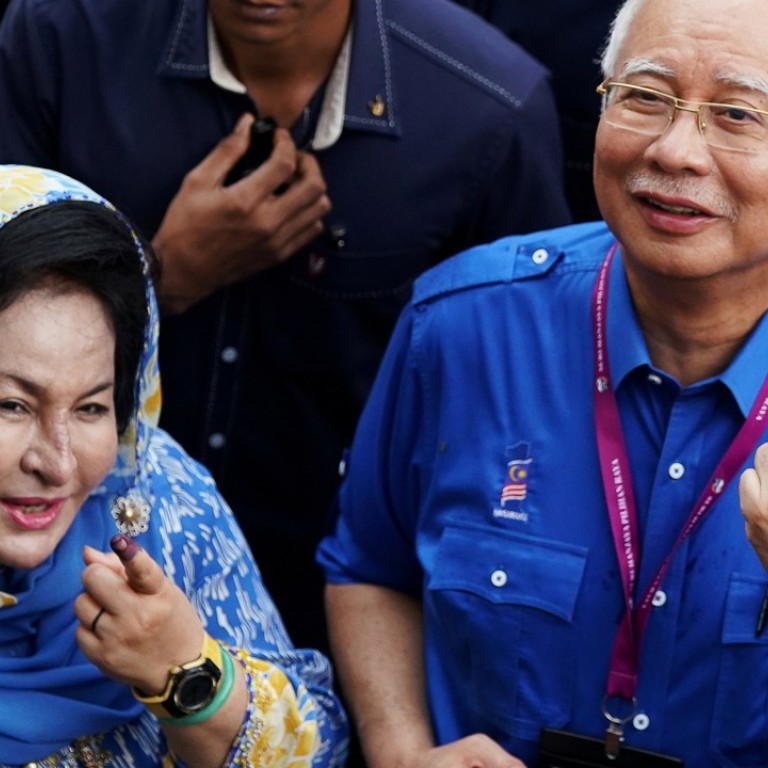 Malaysia's Rosmah Mansor, Singapore's Ho Ching: BFFs? You must be kidding!
Satirical skit by actors Ivan Heng and Siti Khalijah Zainal underlines the fall from grace of the wife of Malaysia's former leader Najib Razak – someone whom, just months ago, few would have dared to lampoon
Rosmah Mansor, the wife of the disgraced former Malaysian prime minister Najib Razak, and Ho Ching, the wife of the Singaporean leader Lee Hsien Loong, may no longer be so close in real life, but that has not stopped satirists in the Lion City from imagining them to be the best of friends.
Tickling Singaporeans' funny bone on Sunday was a video clip circulating online of a skit by popular local actors Ivan Heng and Siti Khalijah Zainal assuming the role of the two political spouses.
The skit underlined once again Rosmah's fall from grace since the May 9 general election that dethroned her husband.
Najib, currently facing charges over his alleged links to widespread money laundering at the
1MDB
state fund, brooked little tolerance for political satire during his nine years in power.
Singaporean comedians were forced to issue official apologies for making fun of him, while Malaysian cartoonists were arrested for satirising the former leader and his wife.
There was no fear of such reprisals in the skit by Heng and Khalijah, who were performing at a fundraising dinner for the local theatre company Wild Rice.
Rosmah, who like her husband faces jail time if she is found guilty of money laundering, was the butt of jokes – with Khalijah mocking everything from the 66-year-old's purported penchant for Botox and her love of Hermes Birkin bags costing over US$100,000 each.
Hundreds of luxury handbags were seized from Rosmah and Najib's house in May, as the new government of Prime Minister
Mahathir Mohamad
swooped in to investigate the couple's alleged involvement in the 1MDB scandal.
The skit portrays Rosmah as visiting Ho in Singapore.
"Why are you carrying so many handbags? Didn't they confiscate everything?" Heng, playing Ho, asks Khalijah, as he meets her.
The onstage Rosmah replies: "No, not these five … if you carry five Birkin bags at the same time no one would ever think they are real."
The crowd in stitches, Khalijah adds: "You would agree with me that they [Birkin bags] are such a great investment because they appreciate in value, unlike your HDB [public housing apartments].
Ho Ching, the chief executive of the Singapore state investment company Temasek Holdings, was not sparred the ribbing.
Heng was dressed in an attire that matched a blue blouse and pink silk pants Ho Ching had worn when she accompanied Lee when he called on Mahathir soon after the Malaysian election.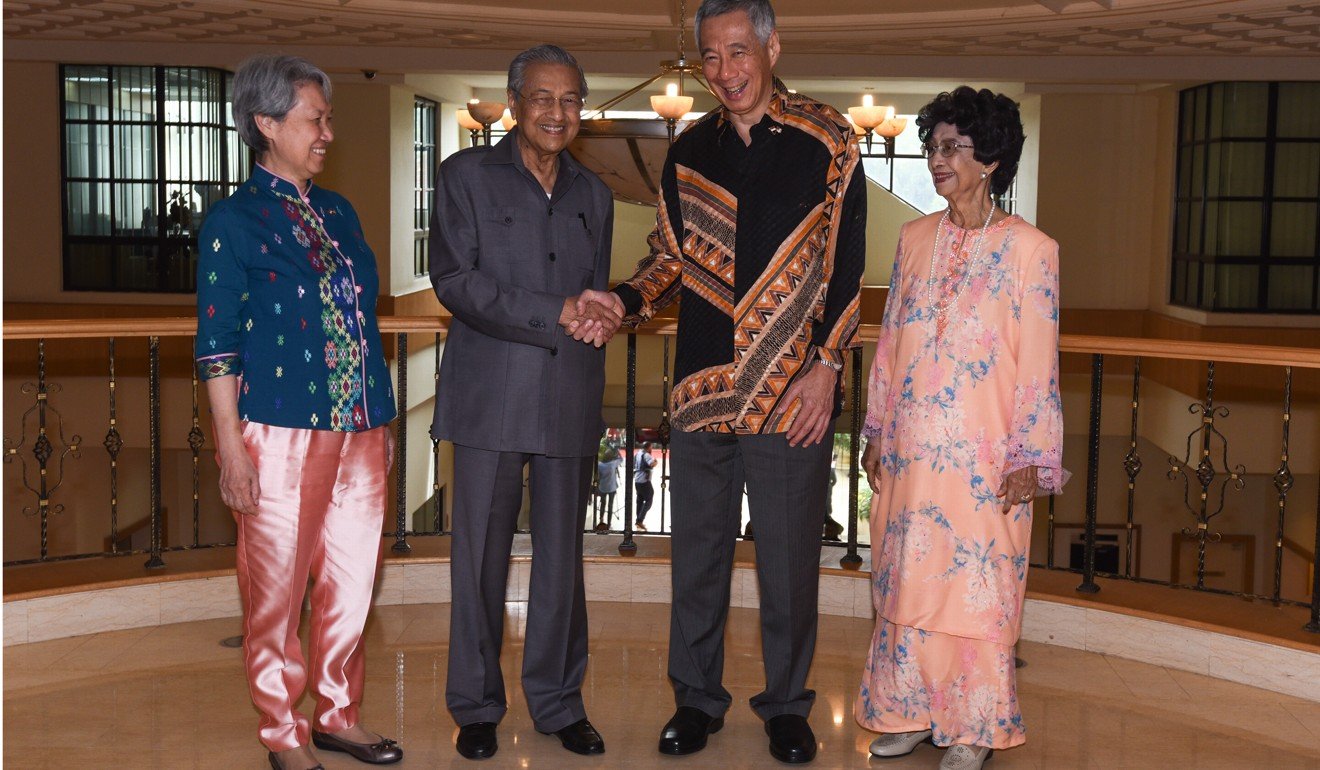 She was criticised by some fashion-conscious local netizens for wearing "pyjamas" to a high-level meeting.
In the skit, Khalijah, wearing a red scarf and blue baju kurung [Malay attire] – colours of the toppled United Malays National Organisation – queries Heng about his attire.
Khalijah asks: "By the way Ching, you [are] wearing this again, ah?"
The on-screen Ho replies: "It's quite comfortable. I wear it in the office every day, go to work, and then at night I can attend social functions and dinners like this. After this I go home and wear it as my pyjamas … blue is my favourite colour and pink is my husband's favourite colour."
Rosmah and Ho publicly appeared to have an amicable relationship during Najib's time in power.
Lee and Najib, too, forged strong personal ties – a key reason cited by observers for the decade-long uptick in bilateral ties between Singapore and Malaysia during that period.