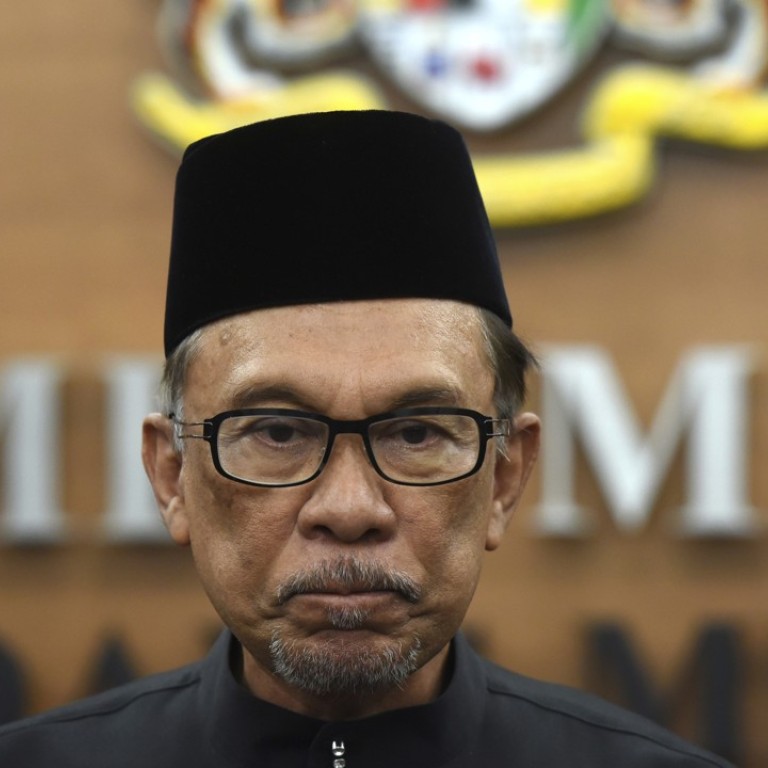 Opinion
Asian Angle
by Yusmadi Yusoff
Asian Angle
by Yusmadi Yusoff
Free trade to Uygurs, Anwar's visit has a message for China
Malaysia's prime-minister-in-waiting Anwar Ibrahim is on an official trip to China
The tenor of his visit carries a simple yet profound message – one of inclusivity
In May this year,
Malaysia
opened a new chapter in its history books when voters chose change and elected the Pakatan Harapan coalition into office. The new government has demonstrated clearly that it has not forsaken its partners, and one in particular: China.
This is evident, even more so, with the visit to the dragon state by Anwar Ibrahim, a member of parliament tipped to take over power from Prime Minister
Mahathir Mohamad
.
First, to address the elephant in the room – the cancellation of the East Coast Rail Line and two gas pipelines as well as the postponement of the High-Speed Rail link with Singapore. Though these moves may have irked Chinese leaders, it cannot be emphasised enough that the decisions were made primarily with the government's bleeding coffers in mind.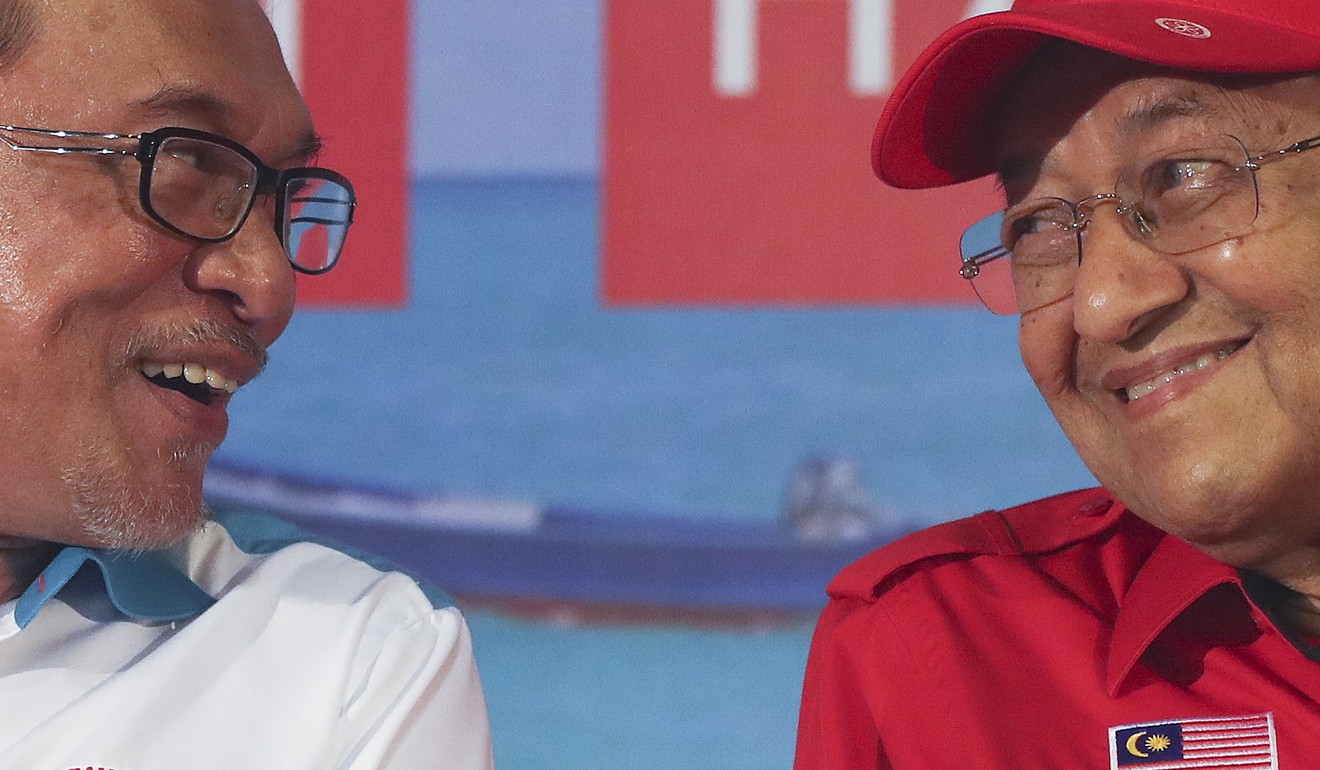 The irresponsible nature of the deals – which were hammered out under the former prime minister Najib Razak – and the structure of their financing necessitated a serious review. The projects were to cost taxpayers billions of ringgit.
Nevertheless, the review of these projects should not be misconstrued as dialling back years of positive relations between these two great nations.
It is important to note that Sino-Malaysian relations are not entirely based on strategic interests but long-standing shared cultural and historical values.
Relations between China and the Malay Archipelago can be traced to the first century – before modern notions of statehood and nationality. As trade between China and India blossomed, so did Sino-Malay cultural exchanges due to the archipelago's strategic location on Chinese and Indian maritime routes.
Ties were reinforced in the 15th century when the Ming dynasty established diplomatic relations with the Malacca Sultanate and evidence of the friendship between these two kingdoms still exists today. Marriages between Chinese traders and Malaccan locals resulted in the creation of the Peranakan, or Baba Nyonya, society which remains a strong symbol of Sino-Malay cultural syncretism.
In the postwar era of the nation-state, Malaysia in 1974 became one of the first non-communist countries in the region to re-establish relations with the People's Republic of China. This rapprochement not only helped stem the red scare within Malaysian borders, but had a domino effect in the region. Other Southeast Asian states followed Malaysia in developing relations with China, helping to improve peace and stability.
Suffice to say then, that this evolution in long-standing ties between China and Malaysia is further proof that China remains a steadfast partner to Malaysia. China's rise in recent decades has given it a crucial role in the world's security, politics and economics that can no longer be understated.
Anwar's visit comes at a critical juncture for relations between Malaysia and China. Beijing will be keen to learn and understand the nuances of a leader it will soon be dealing with and Anwar will be keen to do the same.
As such, the tenor of his visit carries a simple yet profound message – one of inclusivity.
On the economic front, inclusivity is about free and fair trade and investment. While protectionist undertones threaten the liberal international order, China's embrace of free trade is music to Malaysian ears. China is Malaysia's largest trading partner and bilateral trade is expected to exceed RM100 billion (US$24 billion) this year – up from RM97 billion in 2017.
China's huge market also represents a lucrative opportunity for Malaysian businesses. This market access works both ways as Chinese businesses such as
Alibaba
and
Tencent
are keen to expand in to Southeast Asia. And as Malaysia embraces the digital economy, it stands to benefit from investment and knowledge transfer from such technology giants.
Security-wise, China's involvement in regional multilateral initiatives is indicative of its preparedness to engage with stakeholders like Malaysia in addressing regional security issues. The
South China Sea
dispute is a prime concern that requires much tact and inclusive judgment. China and other relevant parties have already demonstrated a commitment to settling the dispute diplomatically, which is a collective step in the right direction towards adopting a principled approach in finding a solution benefiting all.
It is also critical that the value of inclusivity be demonstrated by the recognition of universal values of humanity. In that vein, Anwar is the ideal person to convey concerns about the Chinese government's treatment of Uygur Muslims, who have been persecuted and imprisoned.
As a prominent leader in the Muslim world, Anwar's support for the decision to relocate 11 Uygur Muslims to Turkey and not return them to China is a strong indicator of Malaysia's future foreign policy direction – one that is morally ethical and will not forsake the country's standing as a global leader in moderate Islam.
Malaysia, under this new stewardship, will witness a new era in its relations with China underpinned by the facets of history, culture and diplomacy against the backdrop of a shifting world order. A world order where we no longer cower to the whims of any one superpower but leverage a shared vision which will bring long lasting prosperity to all.
Senator Yusmadi Yusoff is the founder of RIGHTS Foundation, an independent think tank and charitable organisation in Kuala Lumpur, and special officer in charge of international affairs to Anwar Ibrahim