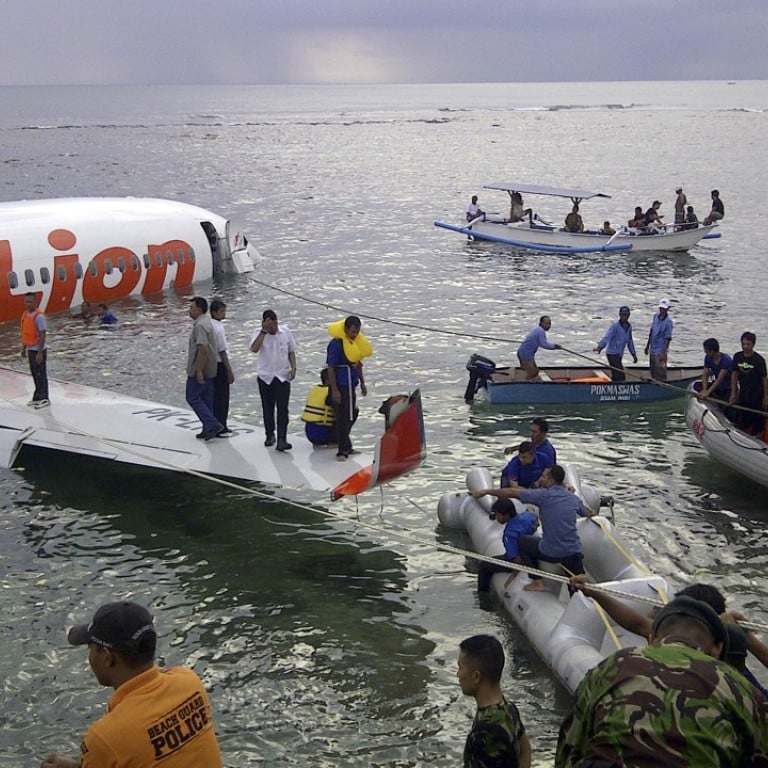 Deadly crashes and near misses: why does Indonesia have such a notorious air safety record?
Experts say that poor infrastructure, overworked pilots and rapid industry expansion have contributed to country's history of aviation disasters
Investigators are still trying to piece together why a Lion Air plane plunged into the sea off Jakarta early on Monday morning with 189 people on board, even as Indonesian authorities continue searching for the plane's fuselage.
The Boeing 737 Max jet had only been in service for two months. The plane's speed and altitude sensors gave out irregular readings on Sunday but were later tested and cleared for flight, said Geoffrey Thomas, managing director of Airlineratings.com.
Indonesia's National Transportation Safety Committee said experts from Boeing would arrive in the country on Wednesday to help with the investigation.
Accident investigator Ony Suryo Wibowo told a news conference on Tuesday that officials only had a small amount of information at this point and had not yet found the plane's flight recorders. He implored the public to be patient.
The Lion Air crash is the second-worst disaster in the history of Indonesian aviation. In 1997, a Garuda Airlines Airbus A-300 crashed because of limited visibility from forest fire smoke on its approach into Medan in Sumatra, killing all 234 people on board.
Shukor Yusof of Malaysia-based aviation consultancy Endau Analytics told Agence France-Presse the crash was "symptomatic of the overall concern that the aviation industry has with Indonesia's air safety record".
What makes flying in Indonesia so challenging?
Harro Ranter, founder of Aviation Safety Network, told the Associated Press that in addition to difficult terrain and frequent bad weather, Indonesian air traffic controllers occasionally have to contend with such overcrowding that they put two planes on the same active runway.
Indonesia's past economic woes have hampered industry development, said Thomas, with infrastructure such as runways and communication systems not up to international standards.
"Indonesian aviation has taken giant strides forward," he said, noting that domestic airlines used to buy second-hand aircraft to save costs. "But the industry faces challenges because it is growing so rapidly and some of the infrastructure is still not up to world standards."
Before Monday's crash, Lion Air had seven aircraft written off in 18 years of service, according to Aviation Safety Network.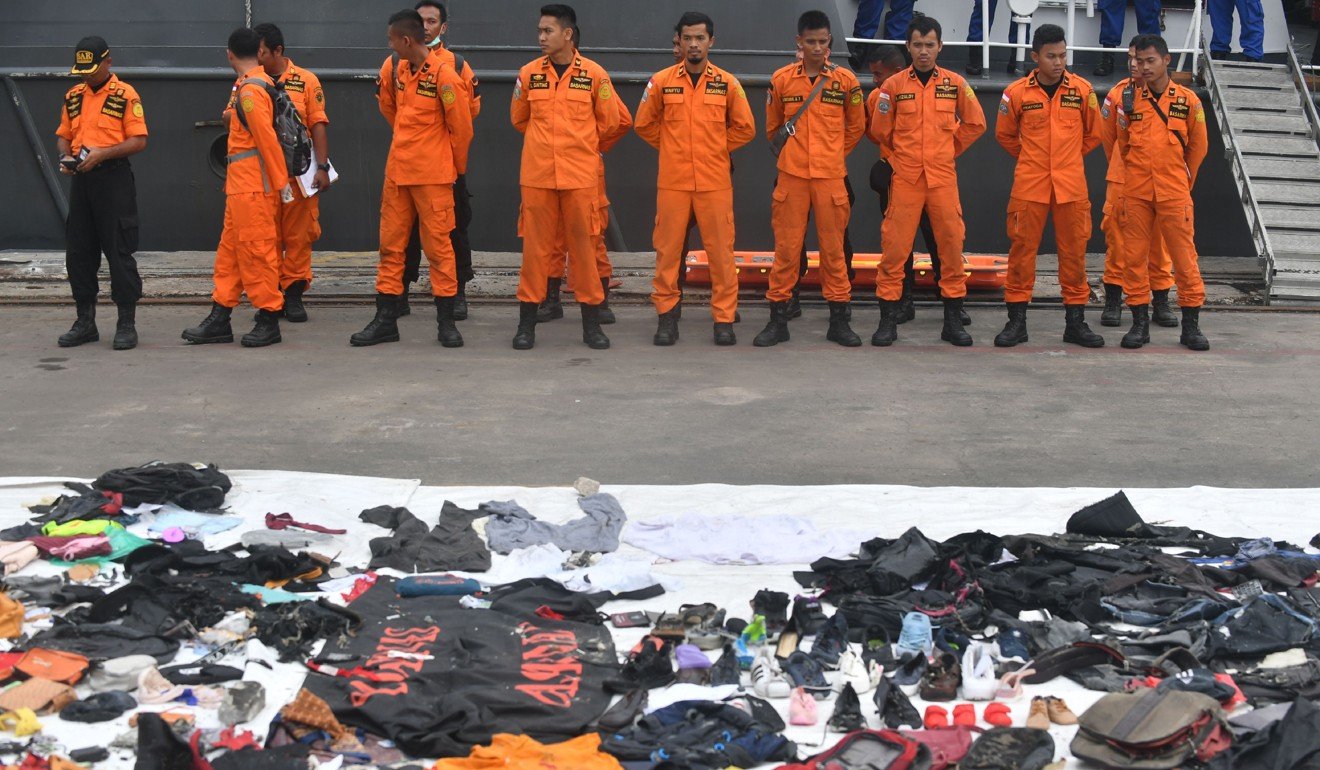 In 2004, the airline suffered its first fatal accident when one of its planes skidded off the runway into a cemetery in Solo, killing 25. That was followed in 2013 by a crash in Bali, in which no one was killed.
During 2011-2012, meanwhile, four Lion Air pilots were arrested for drug possession.
In addition to ageing and substandard equipment and infrastructure, the increasing density of air traffic over Indonesia has contributed to pilots working excessively long hours.
"New airports are always being developed in Indonesia," said Alvin Lie, a former parliamentarian and aviation specialist.
"The problem is that most [already existing] airports are overloaded, and new airports can only last five or six years before becoming overextended because of the rapid growth of the Indonesian aviation market."
Lie said modern air navigation systems were crucial as regional governments rushed to build new airports and operators invested in new fleets.
"We will need lots of new pilots and new air traffic controllers," he said.
Earlier this year, The Jakarta Post reported that the government was cracking down on flying schools with poor standards. Airlines in Indonesia have expressed frustration at the difficulty of finding qualified pilots.
How is the Indonesian aviation industry perceived internationally?
Lie said the industry's low point came in 2006 and 2007, when the accumulation of years of accidents and unaddressed safety concerns resulted in all Indonesian air carriers being banned from operating in Europe.
Between 2010 and 2015, Indonesia had an incident where the plane had to be written off every year, noted Yusof, the Malaysia-based aviation consultant.
During the last four years, however, the Indonesian government has made significant improvements in regulatory oversight, strengthening human capital, communication infrastructure and airport safety, according to analysts.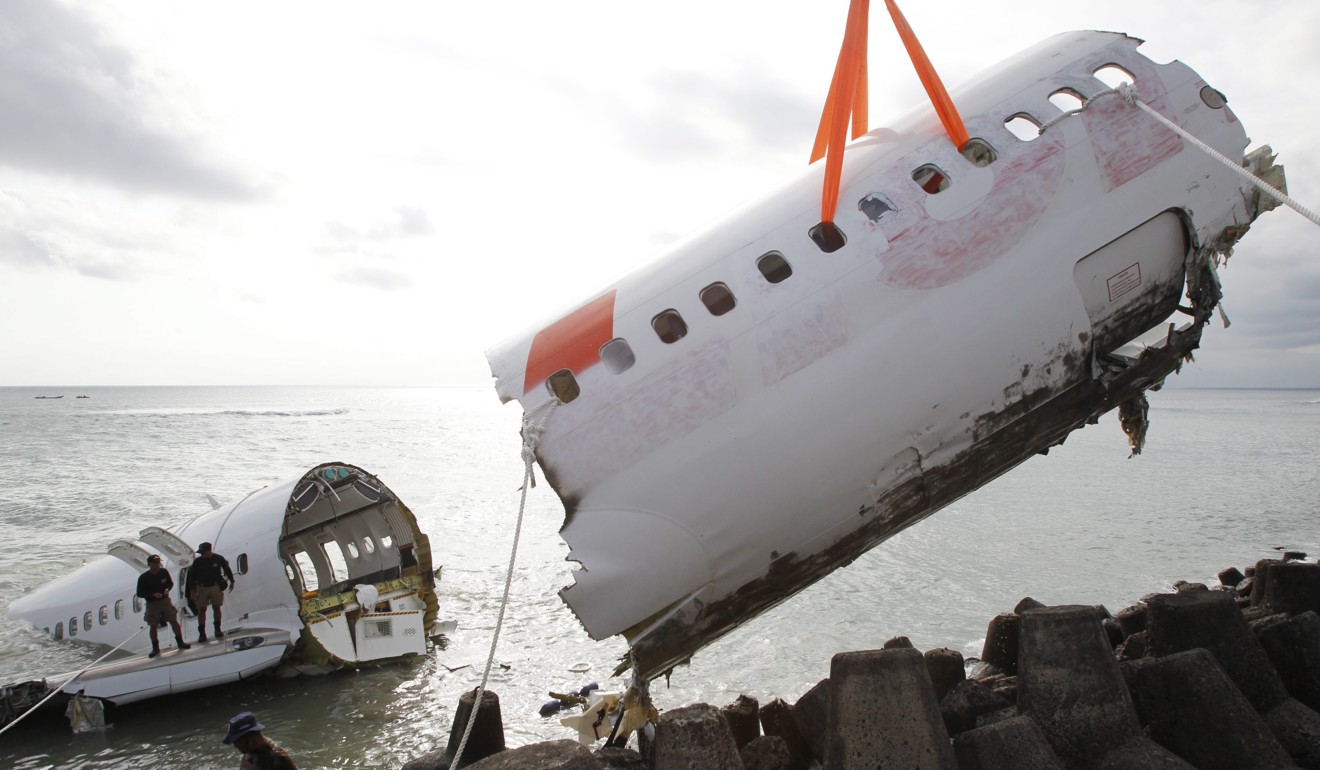 "In the last five years in particular, Indonesia has made huge strides in improving its safety record," said Thomas. "The Indonesian government has made it a top priority."
Major carriers like Garuda and Lion Air were gradually taken off the European Union's banned list between 2009 and 2016, but the ban was not lifted on all Indonesian carriers until June.
Indonesia recently passed an audit conducted by the International Civil Aviation Organization (ICAO), the United Nations agency that implements the Convention on International Civil Aviation.
Garuda and Lion Air also successfully completed a safety audit conducted by the International Air Transport Association.
The European Commission said there had been no indication before Monday's crash that safety at Lion Air or in Indonesia as a whole had deteriorated, according to Bloomberg.
In the wake of the crash, the Australian government has issued a directive to employees banning them from flying on Lion Air. Officials in the United States have not commented on whether they might take similar action.
What's the outlook for air travel in Indonesia?
Air travel is essential in Indonesia, which holds the world's fourth-largest population spread across thousands of islands.
The archipelago lacks comprehensive rail and road networks and its ferries also have a chequered past.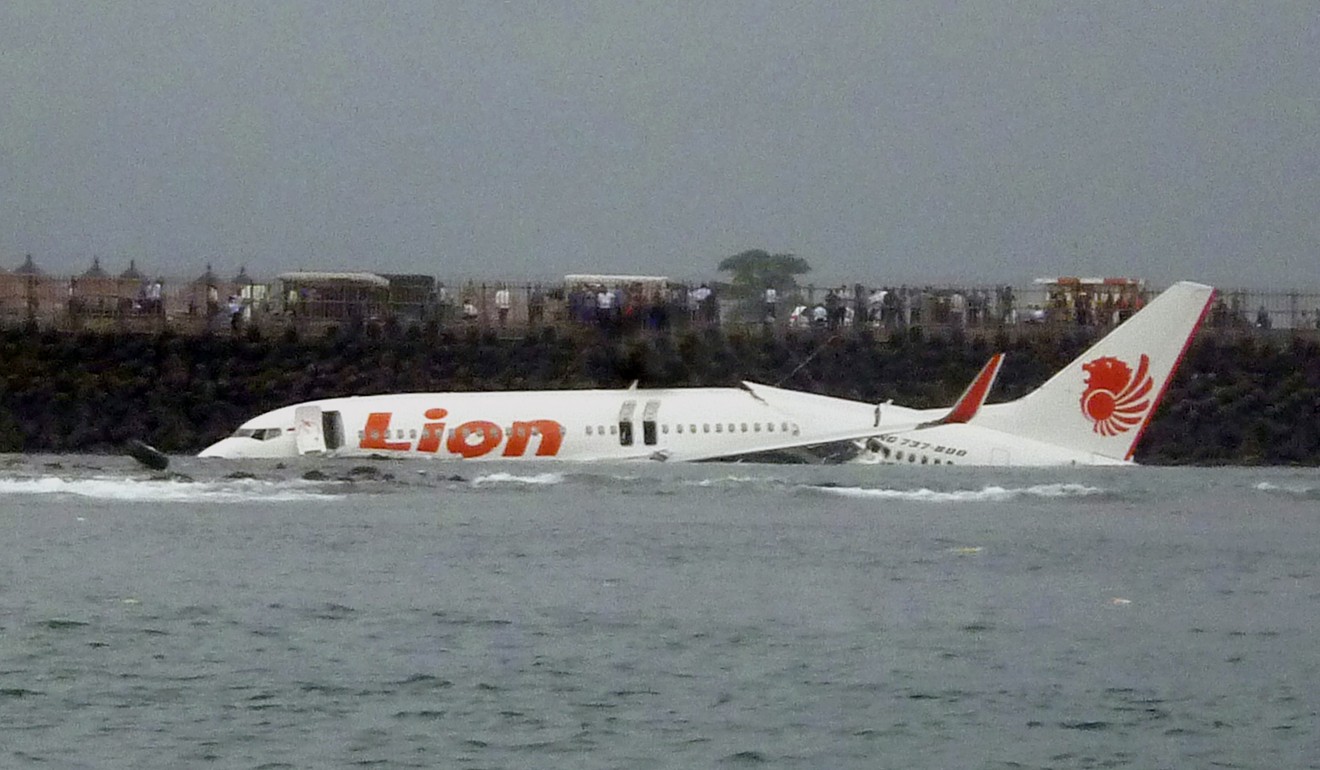 Lion Air, a low-cost carrier, is the most popular airline for domestic travel. It is part of the Lion Group, which includes other low-cost carriers and commands over 50 per cent of the Indonesian travel market, more than flagship carrier Garuda Indonesia.
Indonesia's expanding middle class, which includes about one in five people, has contributed to rising demand for air travel. Middle-class Indonesians account for 43 per cent of total household consumption in the country of 260 million people, according to the World Bank.
Lie said the increasing purchasing power of the middle class and its interest in e-commerce platforms meant the cargo market was also doing well.
Lion and Garuda also provide courier services and use excess aircraft capacity for cargo purposes.
"The Indonesian aviation industry has sustained 9-11 per cent growth for the past few years," Lie said.
"That's faster than Indonesia's national economic growth."
Thomas said aviation was a top priority for the Indonesian government, not only from a development perspective but because of the importance of tourism to Indonesia's economy.
How can travellers check their airline's safety record? 
Websites such as Airline Ratings and Skytrax Ratings evaluate airlines based on criteria such as whether they have passed the International Air Transportation Authority's audits or are banned by the EU. The US Federal Aviation Administration also provides statistics on airport operations, causes of delay, and airline punctuality data.