Cambodia
Get more with myNEWS
A personalised news feed of stories that matter to you
Learn more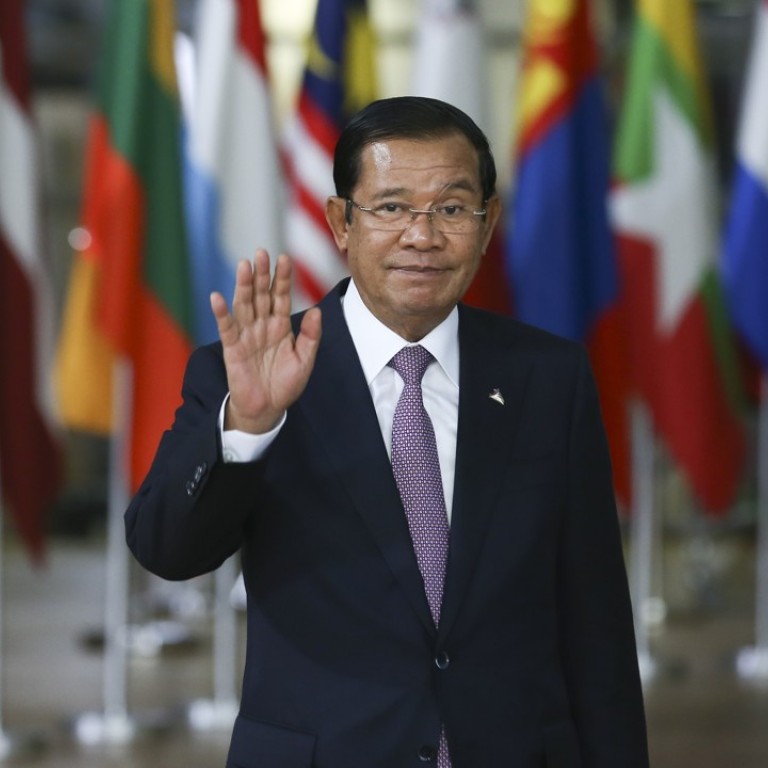 'No foreign troops on Cambodian soil': Prime Minister Hun Sen insists no China naval base being built
The long-time leader, and Beijing ally, made comments on social media after receiving a letter from US Vice-President Mike Pence
Rumours a Chinese naval base is under construction off Cambodia's southwest coast have been swirling
Cambodia will not allow foreign military bases on its soil, strongman premier Hun Sen said Monday, swatting away US concerns about a possible Chinese naval site near hotly contested seas.
China has lavished billions of dollars in soft loans, infrastructure and investment on the poor Southeast Asian kingdom, gifting Prime Minister Hun Sen a fast growing economy that he wields as justification for his 33-year authoritarian rule.
In exchange Cambodia has been staunch China ally.
It has seeded disunity among the 10-member Asean bloc of Southeast Asian nations over a diplomatic resistance to Beijing's aggression in the strategically pivotal South China Sea.
Rumours a Chinese naval base is under construction off Cambodia's southwest coast have been swirling.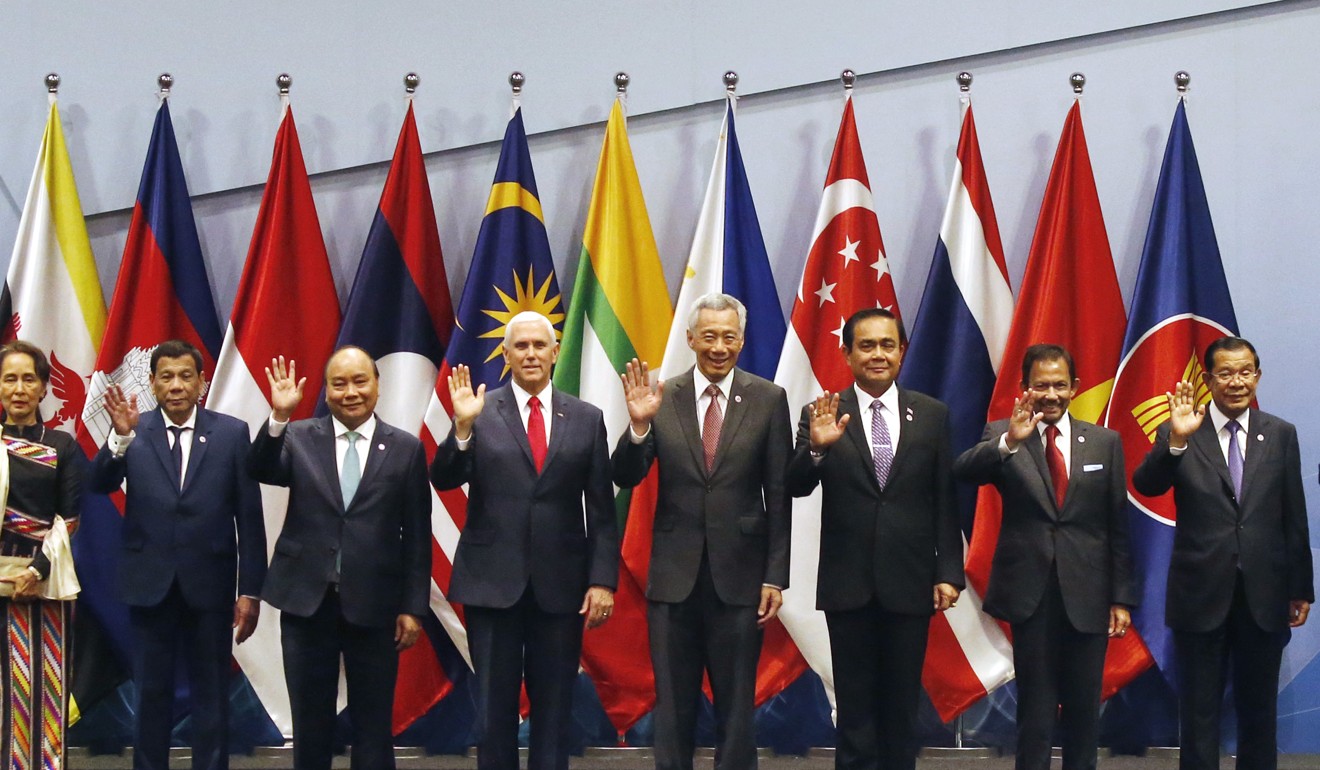 The area under scrutiny is in the Gulf of Thailand but gives ready access to the South China Sea.
Beijing claims most of the flashpoint area, infuriating the Philippines, Vietnam, Malaysia and Taiwan who all have competing claims to its islands and potentially resource-rich waters.
But in comments during a cabinet meeting, broadcast on Facebook live, Hun Sen denied military bases of any kind have – or will be – built on Cambodian territory.
"I have received a letter from Mike Pence, US Vice President, regarding concerns that there will be a China naval base in Cambodia," he said.
"The Constitution of Cambodia bans the presence of foreign troops or military bases in its territory … whether naval forces, infantry forces or air forces."
The US, once the region's undisputed military power, is acutely aware of the strategic and trading importance of the South China Sea and insists it remains international waters.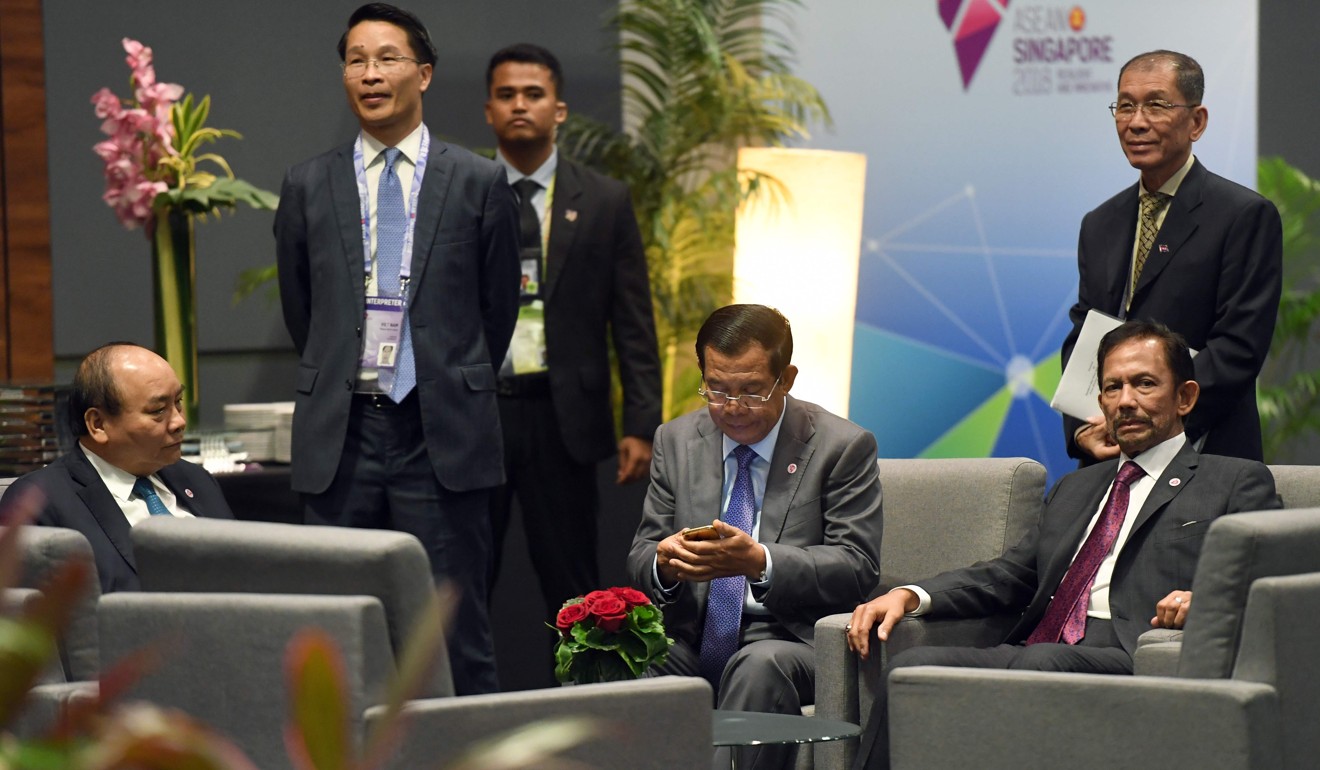 US, Australian and British warships have increasingly conducted "freedom of navigation" operations through the sea to press that point, infuriating Beijing.
Hun Sen dismissed reports of a Chinese base as "information that only tries to manipulate the truth."
"I will reply to the letter form US Vice-president Mike Pence to make him understand clearly about the issue."
Chinese bankrolled casinos, developments and dams have mushroomed in recent years, fanning growth but incubating resentment among some Cambodians who fear the country is increasingly in the pocket of the regional superpower.
Several joint military exercises have also taken place while in June Beijing promised US$100 million to modernise Cambodia's military.
China has established military positions on disputed outcrops in the South China Sea and intimidates fishermen and naval vessels from rival countries.
Chinese Premier Li Keqiang last week sought to soothe anxieties, backing a rule book on behaviour in contested waters to be finished in three years
"We are not and we will not seek hegemony or expansion. That is something that we will never do," he added, ahead of a summit of Southeast Asian leaders in Singapore.
Critics have countered that China has deliberately spent years negotiating the rule book with Southeast Asian neighbours to buy time to build up its military bases.
This article appeared in the South China Morning Post print edition as: No Chinese naval base being built, Cambodian leader says