Malaysia
Get more with myNEWS
A personalised news feed of stories that matter to you
Learn more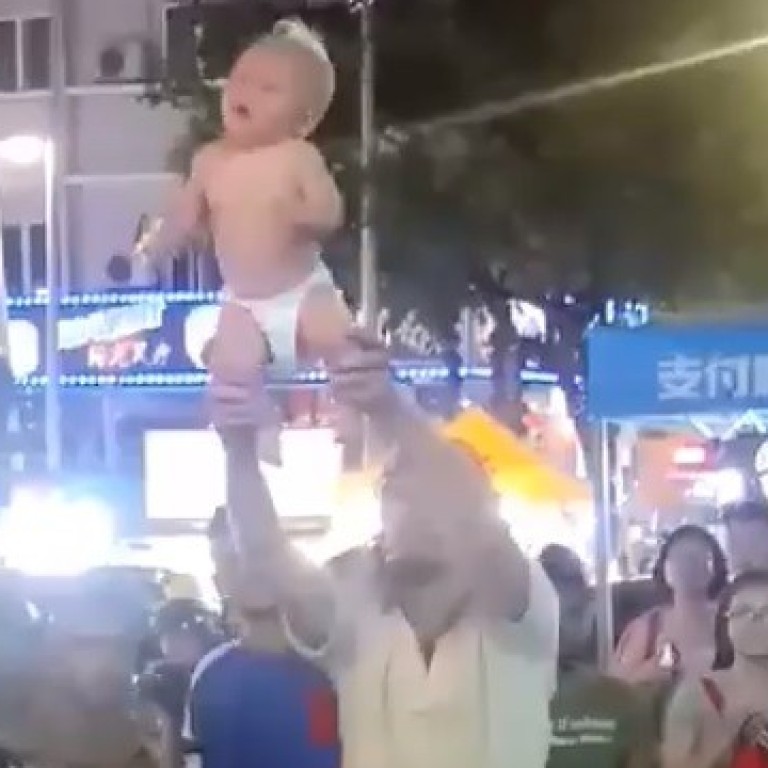 Russian 'begpacker' couple arrested in Malaysia after outrage over baby-swinging video
The man was filmed tossing and waving his baby around by the legs while his companions busk and beg for money from onlookers
Two foreigners have been arrested in
Malaysia
for endangering their baby with a street performance that involved the infant being swung around by its legs and thrown into the air.
The couple, who are from
Russia
and in their late 20s, were arrested on Monday while in the middle of another performance.
Footage of their earlier incident was widely shared on social media, prompting an outcry and a number of people to contact the police.
In the 90-second video
, a white man is seen tossing, swinging and waving a diaper-clad baby around, while a group of other white people attempt to play traditional instruments and chant as they ask for donations from a crowd of onlookers.
The baby does not appear to be visibly upset by the rough treatment and nobody intervenes, though a voice can be heard saying in Malay: "stupid, how can you do that?"
Zayl Chia Abdullah, who shared the video on Facebook, said he had spotted the group in Bukit Bintang, a shopping-and-clubbing district in the nation's capital that is popular with Westerners.
He questioned why the authorities were allowing such behaviour to take place and called for the "street performers" to be arrested.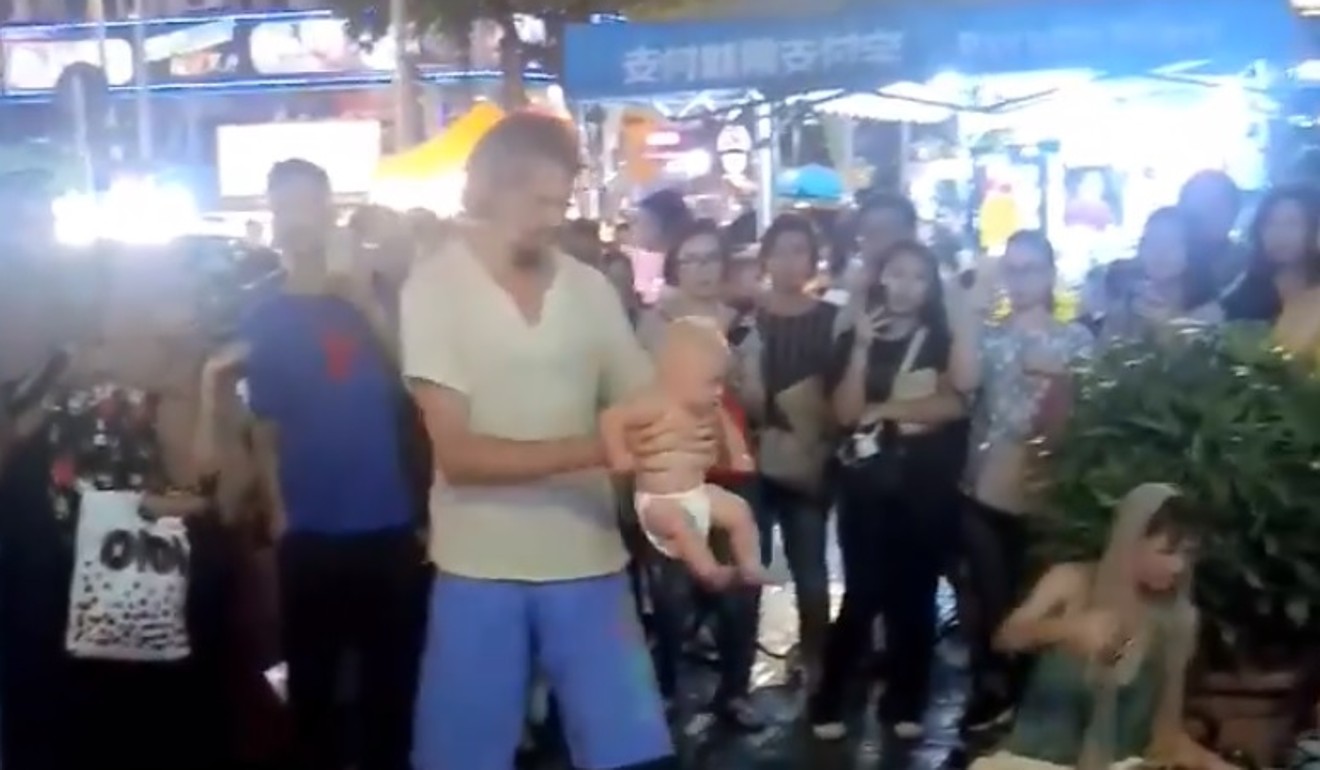 Social media users had a different name for the group, however – "
begpackers
", or international travellers who take to the streets busking, begging and selling trinkets to fund their further adventures.
Although the phenomenon is largely tolerated in Malaysia, this video sparked accusations of child abuse, with many saying online that using a child as a prop to coax locals into parting with cash is unacceptable.
In a comment, Zayl said that bystanders had told the man to stop but "he just pretended like nothing happened. And police? They're everywhere. But no one bothered hence I shared this".
Within 36 hours, the video had been watched thousands of times, with screenshots from it also circulating on Twitter. Many criticised the man for being irresponsible, but some defended his behaviour as dynamic baby gymnastics, also known as baby-swinging yoga.
The controversial practice, which is legal and widespread in Russia, sees babies as young as two weeks old swung through the air, tossed and caught – all in the name of "strengthening" them.
Activists and medical professionals, however, argue that the exercises put children at great risk and should be classified as child abuse.
Begpackers have become an increasingly common sight across Southeast Asia in recent years.
They busk, sell knick-knacks or sometimes simply hold a note asking for money to support their wanderlust – inviting a backlash from critics who characterise their behaviour as entitled and privileged.
Some governments have instituted measures to control the trend. Thailand now demands that visitors have at least 20,000 baht (US$638) on them before entry, while Vietnam's tourism authorities have issued warnings about trying to make money without a work permit.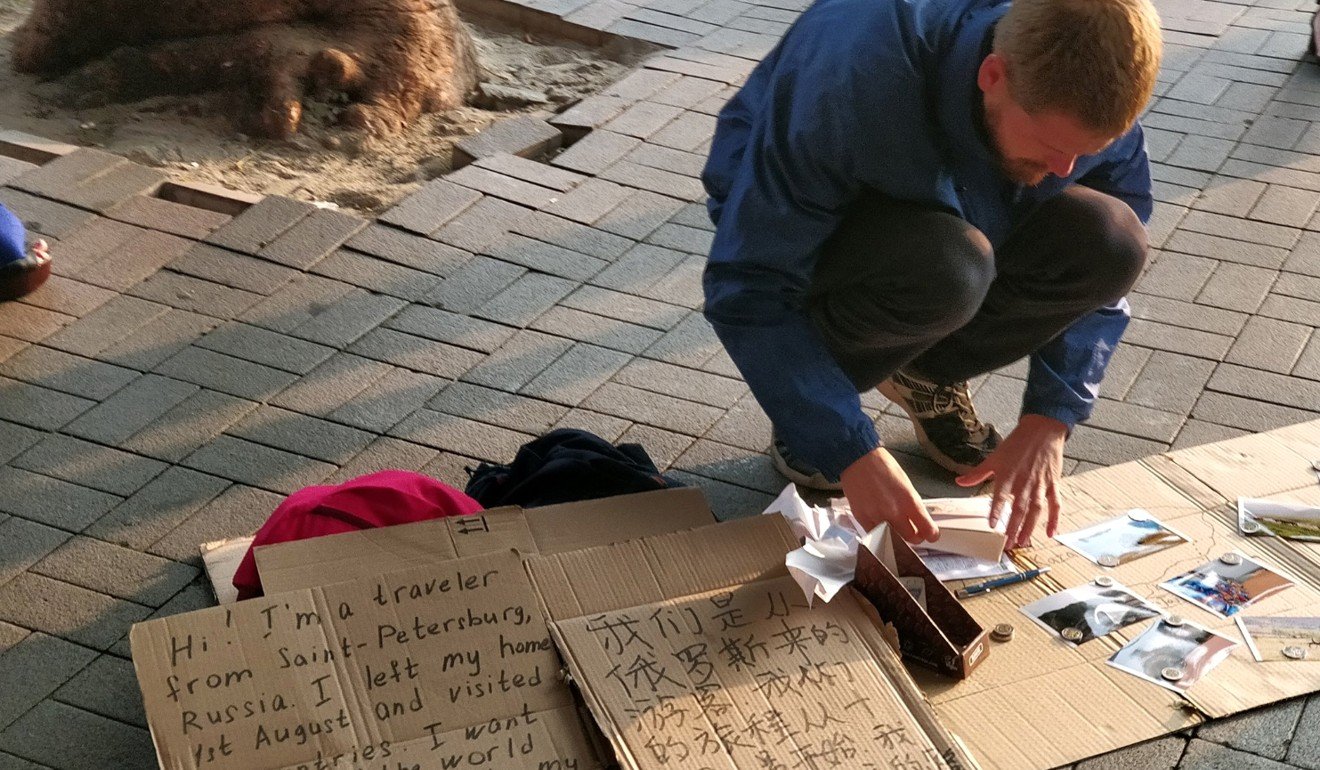 Elsewhere, other people have decided to take matters into their own hands with Facebook groups such as "
Begpackers in Asia
", which publish pictures of Westerners begging on the streets of Southeast Asia.
"They're like an epidemic now," said a person from the group who asked not to be identified.
"It's a new hippie movement, but obviously abusive to the local people … Western people find travelling without money 'heroism'".