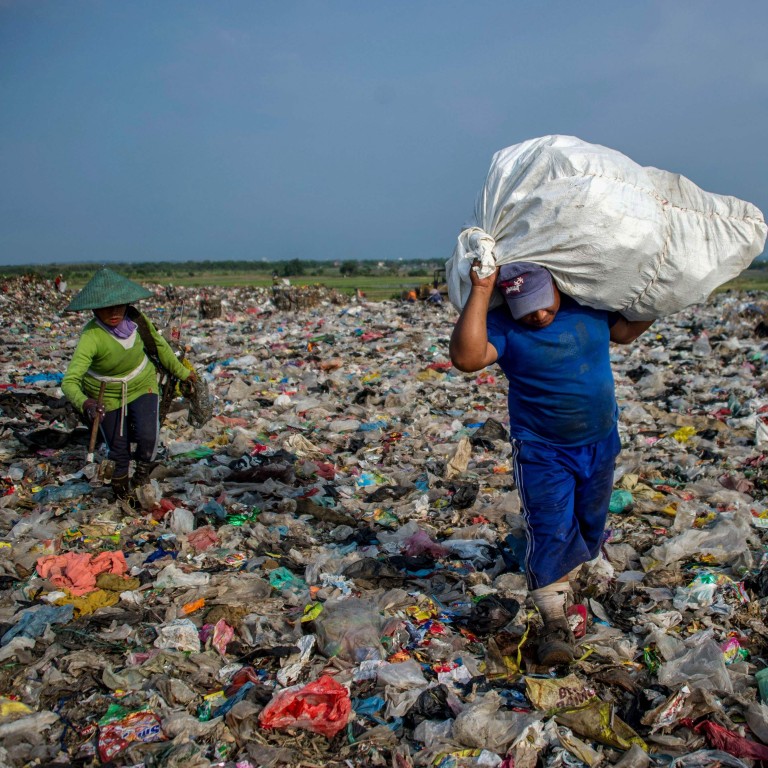 Dozens of companies launch US$1 billion bid to end plastic pollution in Asia but environmentalists dismiss it as 'greenwashing' stunt
Since China banned plastic waste imports in January 2018, Southeast Asia has become the world's dumping ground
Thailand had a 2,000 per cent jump in the imports of US plastic waste in the first six months of 2018
A new oil and chemical industry-led global alliance founded to tackle Asia's crippling plastic waste crisis has been slammed by environmental groups as a "greenwashing" stunt.
The "Alliance to End Plastic Waste" (AEPW) consortium of more than 30 companies launched last month, dedicating a combined total of US$1 billion over the next five years – aiming for US$1.5 billion if more conglomerates join – to develop better plastic recycling practices and infrastructure around the world.
Its founding members include companies such as Chevron, Dow, Formosa Plastics, Mitsubishi Chemical, Procter & Gamble, Sumitomo Chemical, and Shell.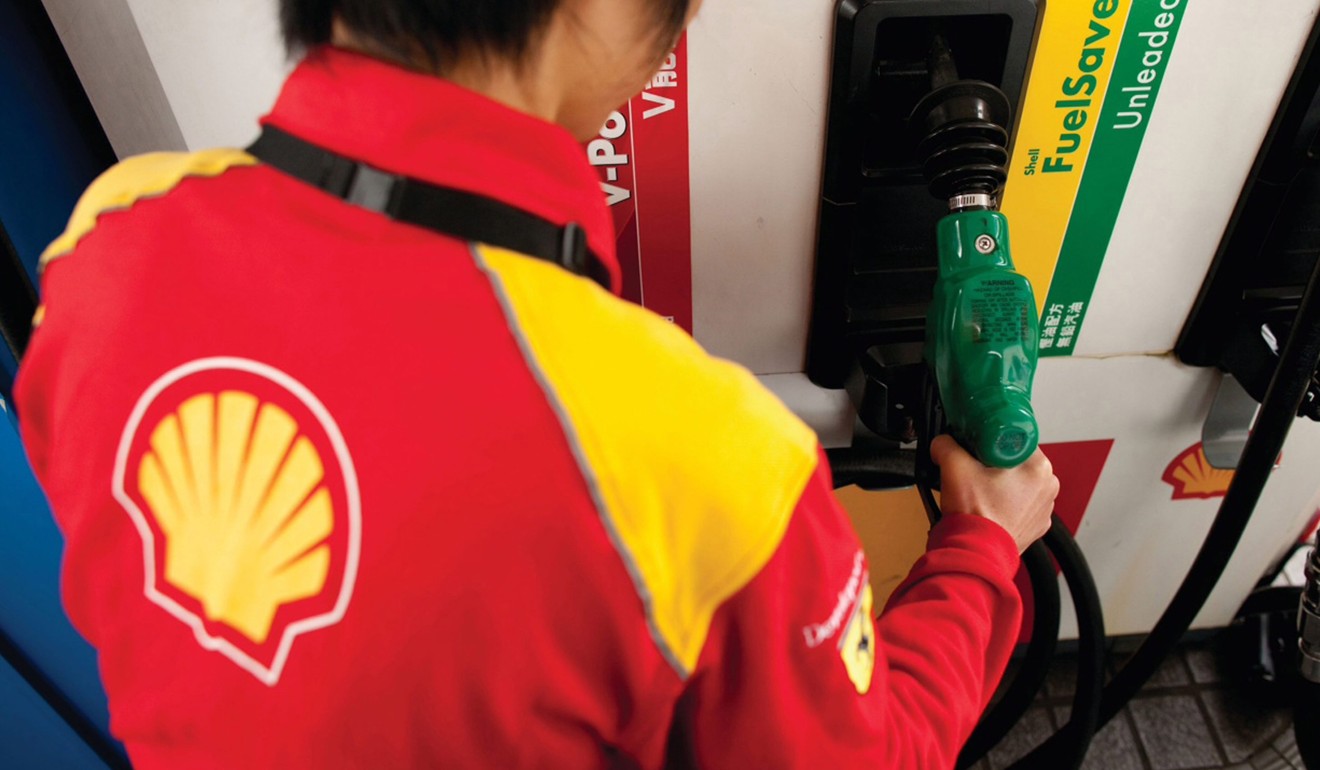 The group said it would start in Southeast Asia – namely in Indonesia, the Philippines, Thailand and Vietnam – the four countries that, along with China, are estimated by the Ocean Conservancy to generate more than 60 per cent of the plastic trash in oceans.
The alliance announced that it was partnering with the United Nations, the National Geographic Society and Project STOP in Indonesia, among other organisations.
Speaking at the launch, Laurent Auguste, vice-president of the waste management company Veolia, said Southeast Asia was the first stop because the region's rapid development and expanding middle class had "changed consumption patterns".
"At the same time, there has been a lack of investment in waste management and infrastructure," Auguste said. He added that the group would work with a project called Circular Capital to provide funding for Southeast Asian entrepreneurs willing to develop collection and processing sites for recycling plastic waste.
Almost at once, the alliance drew fire from regional environmental groups over the campaign's intent and location.
"We have reasons to be sceptical with the newly launched Alliance to End Plastic Waste, which is led by chemical and plastic industries. The conflict of interest is obvious," said Daniel Alejandre of the EcoWaste Coalition in the Philippines.
"Can we expect this alliance to ditch single-use plastics in favour of sustainable packaging and delivery systems that will conserve resources and stop chemical and plastic pollution of our oceans? The answer is probably not."
He continued: "Also, we fear that their US$1 billion pledge will only be used for cosmetic waste management projects to conceal the real problem and block the real solution."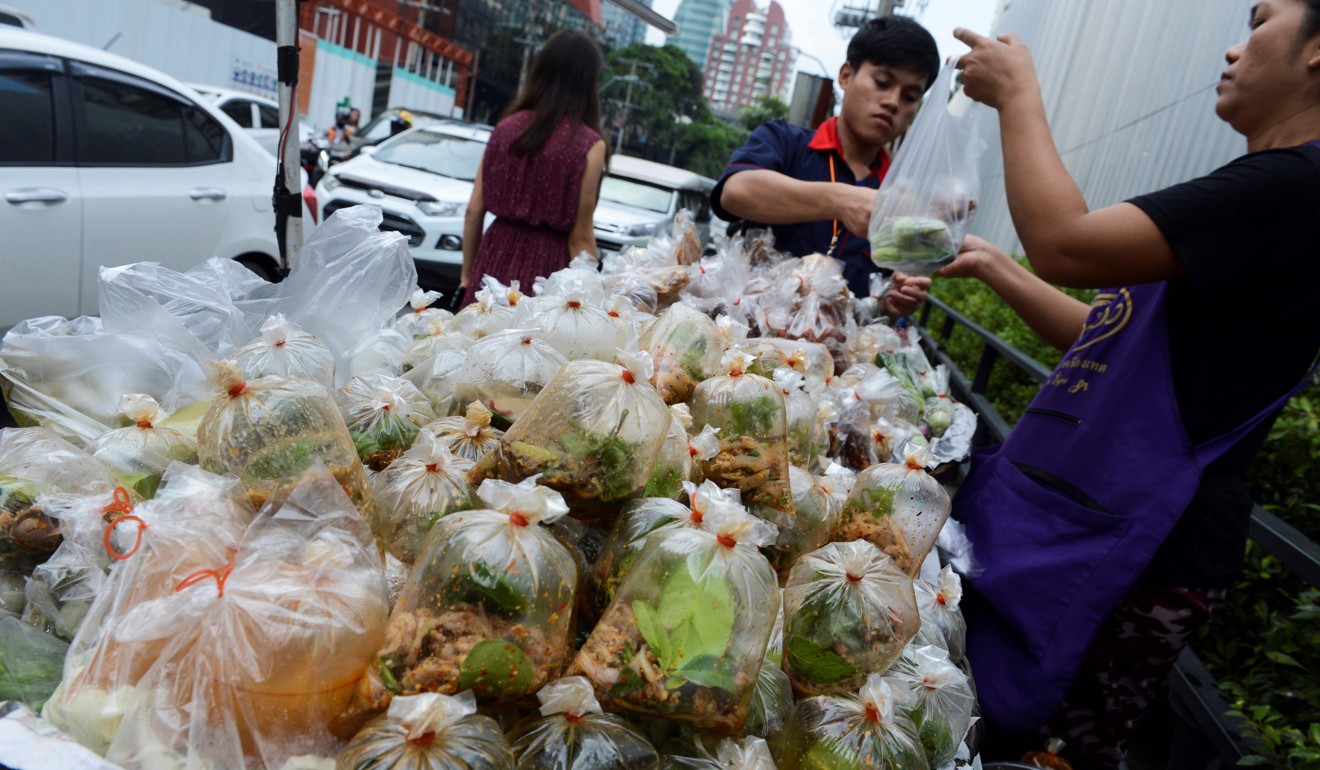 'AN ASIAN PROBLEM'
Since China banned plastic waste imports in January 2018, Southeast Asia has become the world's dumping ground. In just one example, Thailand had a 2,000-per-cent jump in the imports of US plastic waste in the first six months of 2018.
In November, Greenpeace Malaysia issued a statement: "The Malaysian plastic recycling industry is overwhelmed by the influx and cannot accommodate waste in a way that is sustainable and acceptable by the government's own standards." The group said that Malaysia had become a trash bin for plastic recycling from more than 19 countries, including the US, the UK and Australia.
"It seems that the illegal entry of plastic garbage from overseas in the guise of recycling has aggravated our woes," said Alejandre of the Manila-based EcoWaste Coalition. "We have seen that plastic waste no longer allowed to enter China is now being sent to countries in Southeast Asia, particularly the Philippines, for so-called recycling – but it is rarely retrieved or recycled."
Data from the Korea Custom Service showed that waste exports to the Philippines increased from 4,398 tons in 2017 to 11,588 tons in 2018 after Beijing's ban.
According to Greenpeace Malaysia, 90 per cent of plastic waste is exported from high-income countries, but only 9 per cent of it is recycled. Roughly 12 per cent is burned, it said, and the rest – roughly 80 per cent – ends up in landfills, oceans or the environment.
Southeast Asia government's have started to react. In the past few months, the Philippines has twice shipped back exported plastic waste from South Korea. In July, Vietnam banned new licenses for the import of waste and took measures against illegal shipments. In October, Thailand said it would stop plastic waste imports by 2021, and Malaysia announced that it would permanently ban plastic waste imports in same timeframe.
The AEPW, which includes some of the biggest global plastics giants, said it was formed to fight the problem.
"Everyone agrees that plastic waste does not belong in our oceans or anywhere in the environment. This is a complex and serious global challenge that calls for swift action and strong leadership," said David Taylor, the chief executive Procter & Gamble, and chairman of the AEPW, in a launch statement.
"This new alliance is the most comprehensive effort to date to end plastic waste in the environment."
But environmentalists were having none of it.
"We consider this alliance a greenwashing operation. It's like the firefighters who started the fire," said Tom Zoete, a spokesman for the Brussels-based Recycling Netwerk, referring to the practice of an industry or company trying to appear to be more environmentally friendly than it actually is.
"As for Southeast Asia, there are two possible answers for why they are starting there. You could argue that you could make a bigger difference in the countries that don't have developed waste-disposal systems.
"But we think there is another agenda: focusing on Southeast Asia is a way to tell the US and western Europe that this crisis is far away – it's an Asian problem."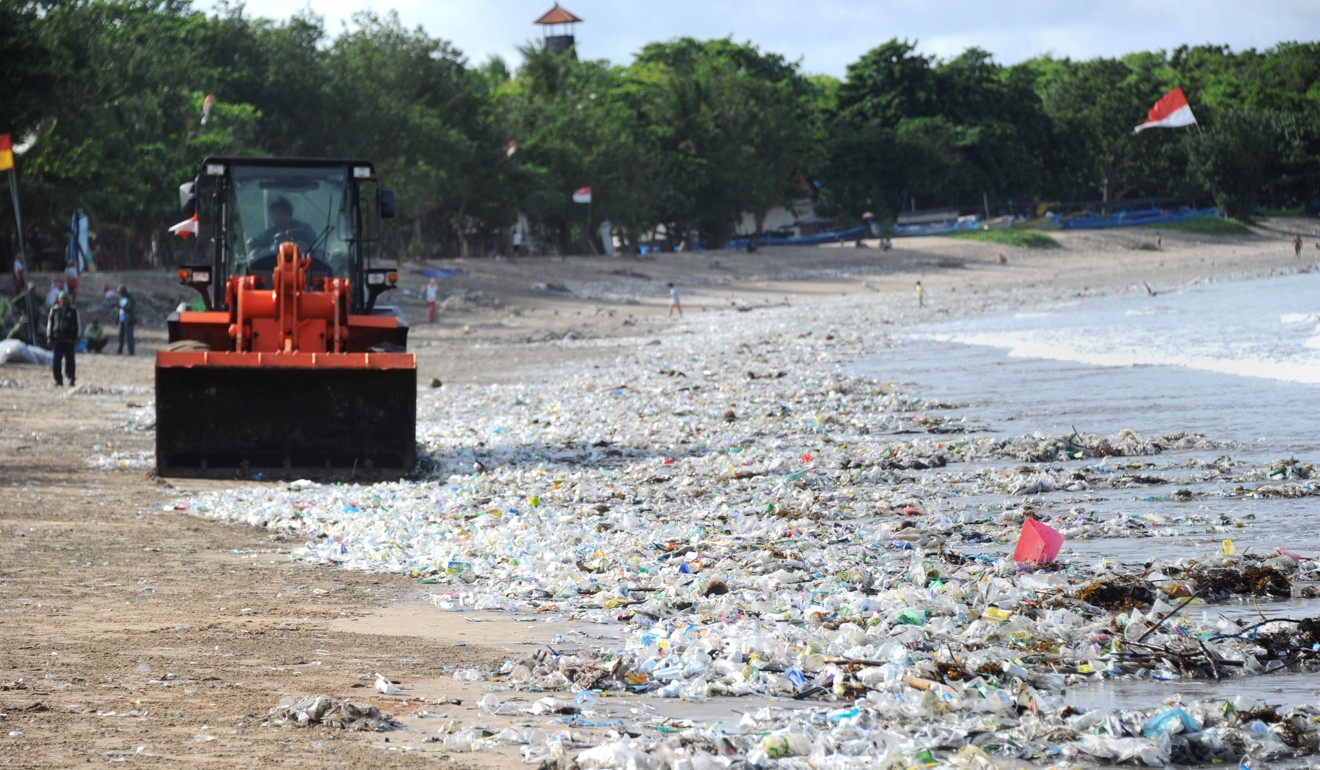 A DEAFENING SILENCE
Among the many critics of AEPW, the most vocal has been Greenpeace, the Amsterdam-based environmental watchdog.
Its Malaysia affiliate told the Post that many of the members who pledged US$1 billion to fight plastic waste also "invested US$186 billion between 2010 and 2017 into new facilities for plastic production".
"These companies want to appear to be environmentalists concerned about plastic pollution, while they continue to churn out plastics for profit. Fossil fuel companies plan to expand plastic production by 40 per cent in the coming years, locking us into decades of worsening plastic pollution," the group said in an email this week to the Post.
"Corporations are attempting to make themselves look green, but we know this is really about protecting their bottom line. The only way to keep plastics out of our environment is to stop producing so much to begin with."
Graham Forbes, the head of Greenpeace Global Plastics, was even more direct when the AEPW was formed: "This is a desperate attempt from corporate polluters to maintain the status quo on plastics. Make no mistake about it: plastics are a lifeline for the dying fossil fuel industry, and today's announcement goes to show how far companies will go to preserve it."
Yet Laurent Auguste, the head of Veolia, was quoted as saying that the AEPW is not just about making "lofty commitments" before going back to the plastics business. And Peter Baker, chief executive of the World Business Council for Sustainable Development, called the AEPW campaign "unprecedented in size, in scope, in positions in the sector and geographic spread".
"History has shown us that collective action and partnerships between industry, governments and NGOs can deliver innovative solutions to a global challenge like this," said Bob Patel, chief executive of LyondellBasell, and a vice-chairman of the AEPW.
"The issue of plastic waste is seen and felt all over the world. It must be addressed and we believe the time for action is now."
Even so, amid the accusations of greenwashing, the AEPW has been quiet. It has made few public statements since its launch and multiple request for comment by the Post were ignored.
The silence has left some industry insiders wondering, what's next?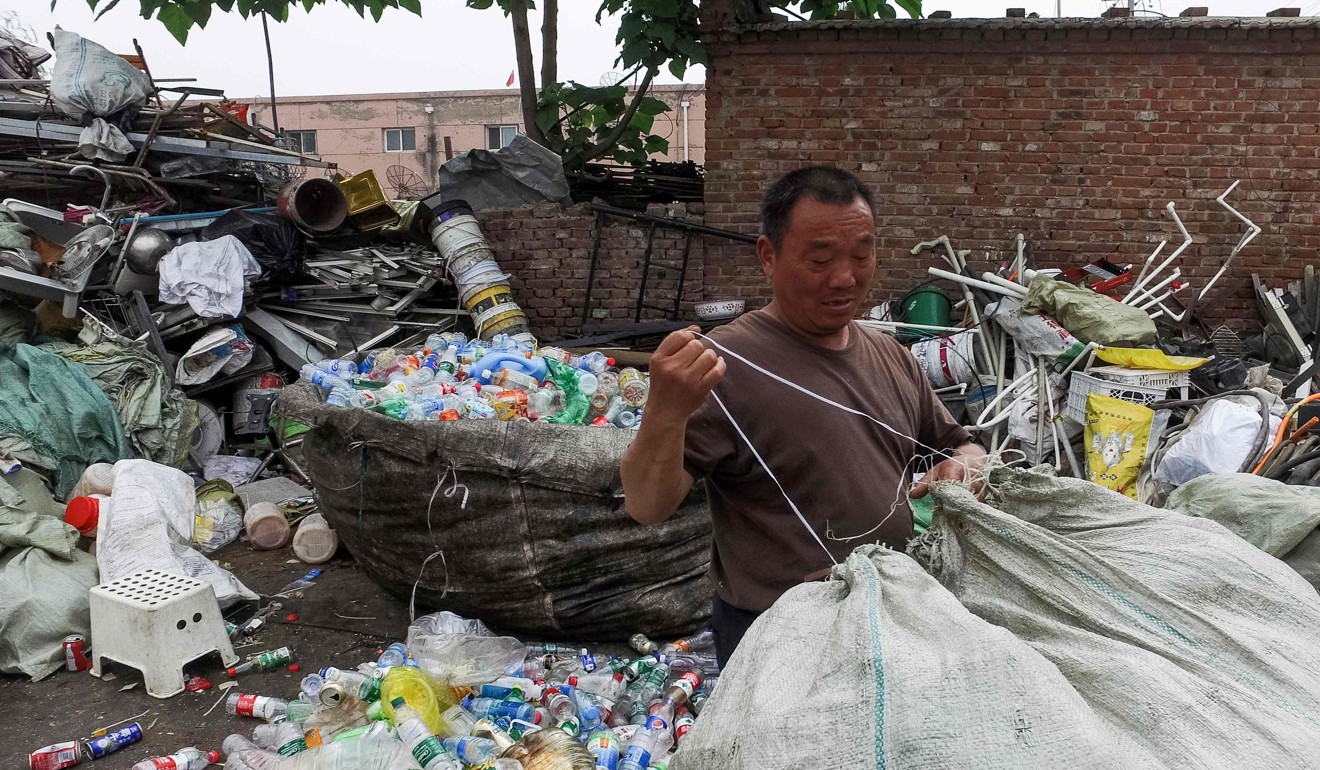 Steve Alexander, president of the Association of Plastic Recyclers, pointed out that industry-led campaigns such as this have been around for 30 years. This time, he said, the AEPW appears "aware of the situation in Southeast Asia, and the focus is pretty direct".
"Tremendous anti-plastic sentiment that has percolated up. They are very aware of the situation," Alexander said.
"What's intriguing to me, is that the big brands have aligned themselves with the project. And though they won't really be negatively affected if it doesn't work, it make a big difference. They're admitting it and are being the face of it: they put their chins out there.
"This is good start," he said. "It sure as heck beats not doing anything."
This article appeared in the South China Morning Post print edition as: Green gr oups slam industry bid to red uce plastic waste