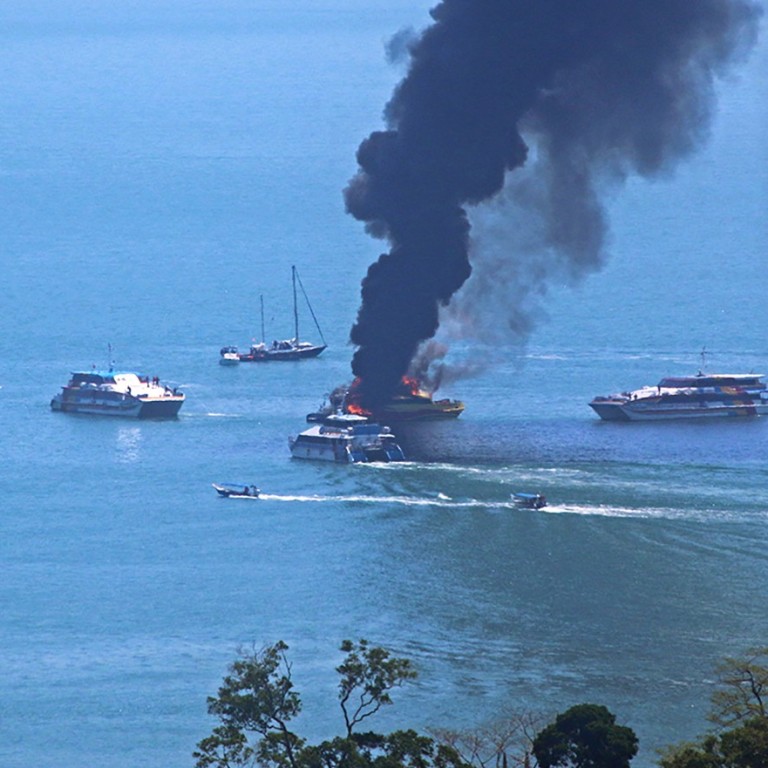 The ferry caught fire with 52 passengers on board. Photo: Gordon Smith
Passengers plunge into sea as ferry in Malaysia catches fire
The blaze on board the Dragon Star ferry in Langkawi was first noticed by a passenger, who sounded the alarm
Most of the 52 passengers escaped unscathed, said officials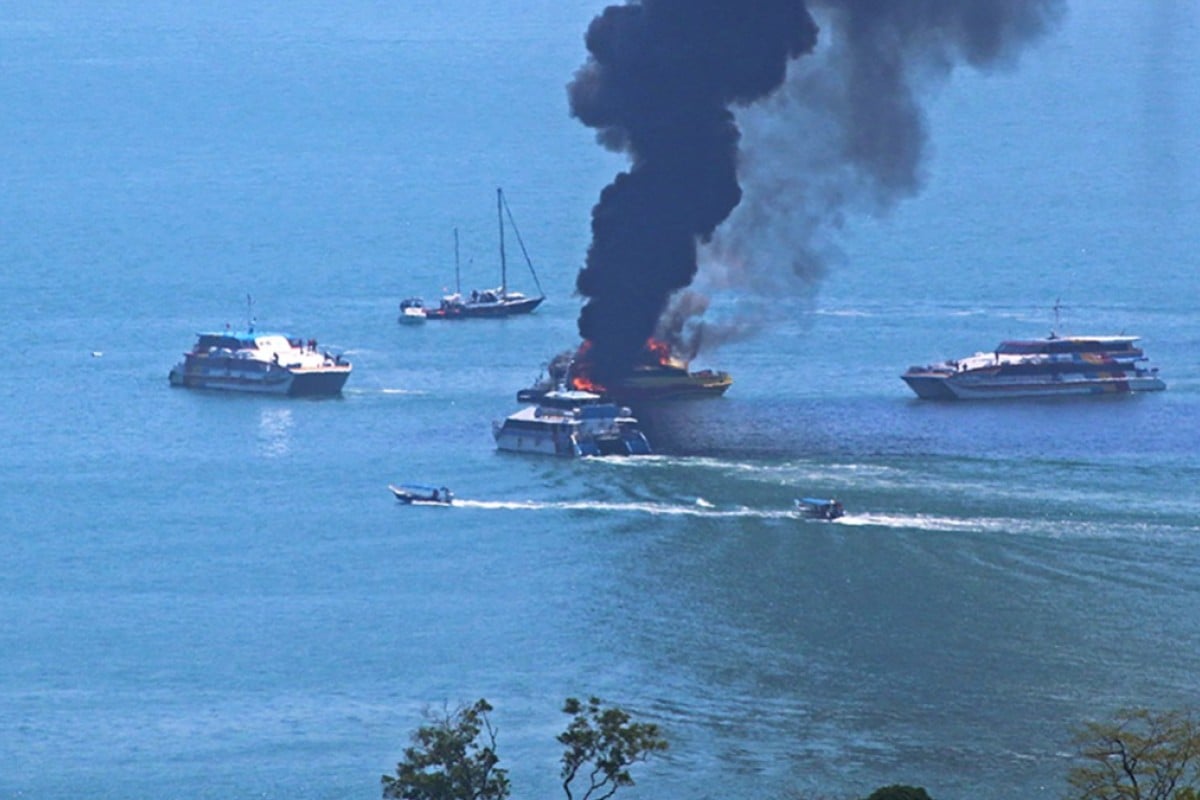 The ferry caught fire with 52 passengers on board. Photo: Gordon Smith
Some 50 passengers of a ferry in
The blaze on board the Kuala Perlis-bound Dragon Star ferry occurred at about 2.30pm Malaysian time, about 3km from shore, said local media reports.
It was first noticed by a passenger, who sounded the alarm.
Fire rescue officials arrived at the scene at about 2.56pm, The Star reported. Some fishing boats nearby also rendered help.
As the flames spread, some passengers "jumped into the sea to save themselves", said a spokesman from the Langkawi Fire and Rescue Department, adding that all forms of help had been mobilised to the scene.
Most of the 52 passengers escaped unscathed. A man and a woman who were injured were taken to hospital, a maritime agency official told Bernama.
Gordon Smith, a New Zealand photographer based in Malaysia since 2015, captured the blaze as the flames took hold of the vessel.
"Have just witnessed this ferry burning out in front of Veranda4240, Kuah, Langkawi. Don't know if any body injured or killed, ferries here are all enclosed with limited exit points," he wrote online.
The photos show orange flames licking at the vessel as clouds of thick black smoke billow into the sky.