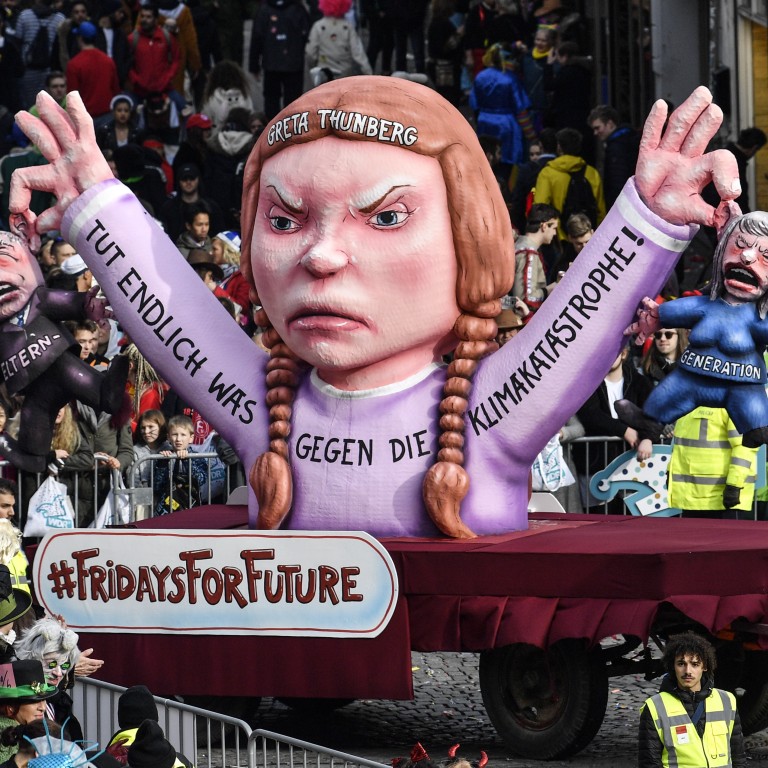 Striking for the future: From Australia to Japan to India, youths will skip school on March 15 to protest against climate change
Students from at least six Asian countries will take part in Global Strike for Future
But authorities in some countries have warned students not to disrupt classes
On March 15, students from at least six countries in the Asia-Pacific will be part of a global school strike to demand concrete action from governments to tackle climate change.
They come from secondary schools and universities in Australia, Bangladesh, India, Japan, New Zealand and South Korea, and will join their peers in the Americas and Europe to take part in the Global Strike for Future.
"We are the ones who will inherit this Earth. We deserve to have a say about the kind of future we have, which at this stage could be non-existent unless we stand up and show the politicians how important this is to us," said 18-year-old Sophie Handford, who has completed high school and is coordinating the strikes in New Zealand.
The protest comes a month after about 10,000 youngsters staged a nationwide school strike across 60 cities in Britain, showing how a grass roots movement inspired by a Swedish girl last summer had taken off.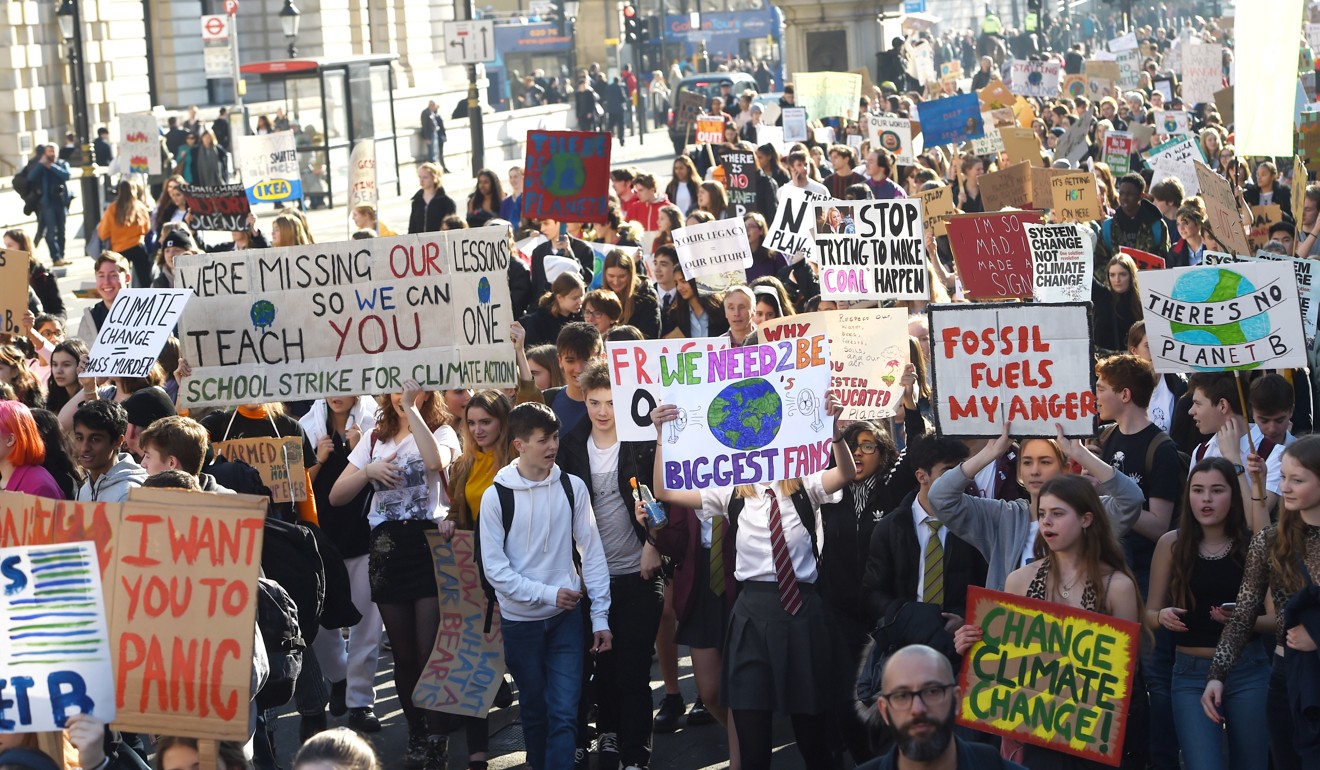 Greta Thunberg, 16, had planted herself in front of the Swedish parliament in August handing out fliers that said: "You grown-ups do not give a s*** about my future." Many students around the globe have also been striking every Friday since Thunberg started her protest.
The students interviewed for this article said the movement was largely decentralised, with them learning about the strike on social media. Some kept in touch with other coordinators from abroad through encrypted messaging apps.
A number of them wrote an open letter that British newspaper published on March 1. "We demand justice for all past, current and future victims of the climate crisis, and so we are rising up," the letter said.
"There have been fires in some places where it has become so dry and rising sea levels are hitting our friends in the Pacific hard. We are also fighting for them so they are able to remain in their homes," said Handford.
This is the first time that New Zealand's young people will be striking in 24 cities including Auckland and Christchurch to demand the government to limit global warming to no more than 1.5 degrees Celsius (2.7 degrees Fahrenheit). Some of their demands include fast tracking paths to reach emission targets and stopping all exploration and extraction of fossil fuels.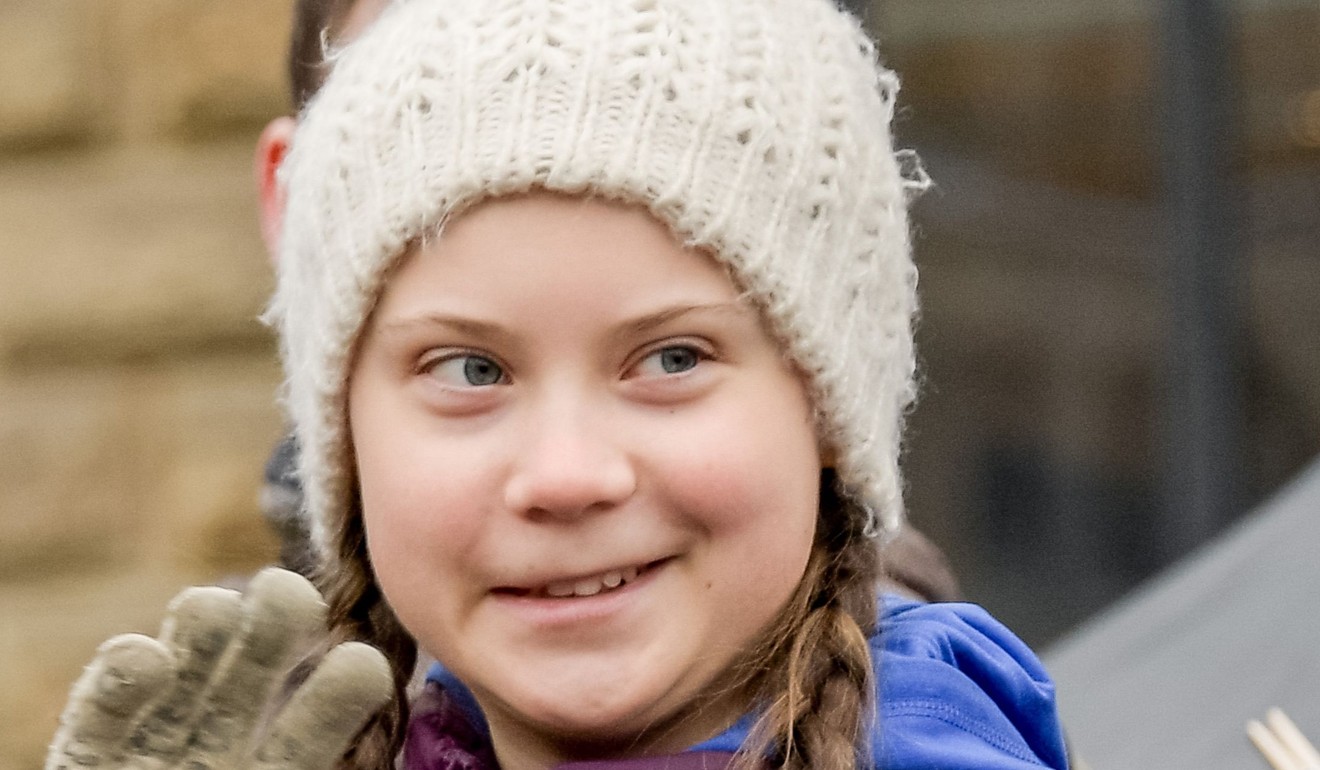 In Bangladesh, another first time strike is being organised in Dhaka, Sundarbans and Sylhet by 24-year-old Sabbir Ahmed, who emphasises that this country's low-lying areas will be most affected by rising sea levels caused by climate change. Sabbir graduated in 2017 and has been working with youth groups to develop professional skills.
"Bangladesh has already seen some unusual weather patterns. Temperatures in the summer rise up to 38 degrees Celsius or more, and last rainy season the floods caused heavy losses to agricultural production," said Sabbir, who wants governments of industrialised nations to take more responsibility for reducing emissions.
The impact of climate change is already being felt throughout the world, but lower-income countries across Asia, Africa, and the Middle East do not have the resources to adapt to the changes, said Harald Heubaum, an associate professor in global energy and climate policy at the SOAS University of London.
He said developed countries in Europe and North America need to do more in terms of reducing emissions to mitigate the effects of climate change.
"The main polluters, including China and increasingly, India as well, need to invest a lot more so the least developed countries – those that haven't caused problems, but face [the] consequences because they can't adapt – can deal with this effectively," Heubaum said.
China, the United States and India have the highest emissions in the world in 2015, according to the independent Union of Concerned Scientists.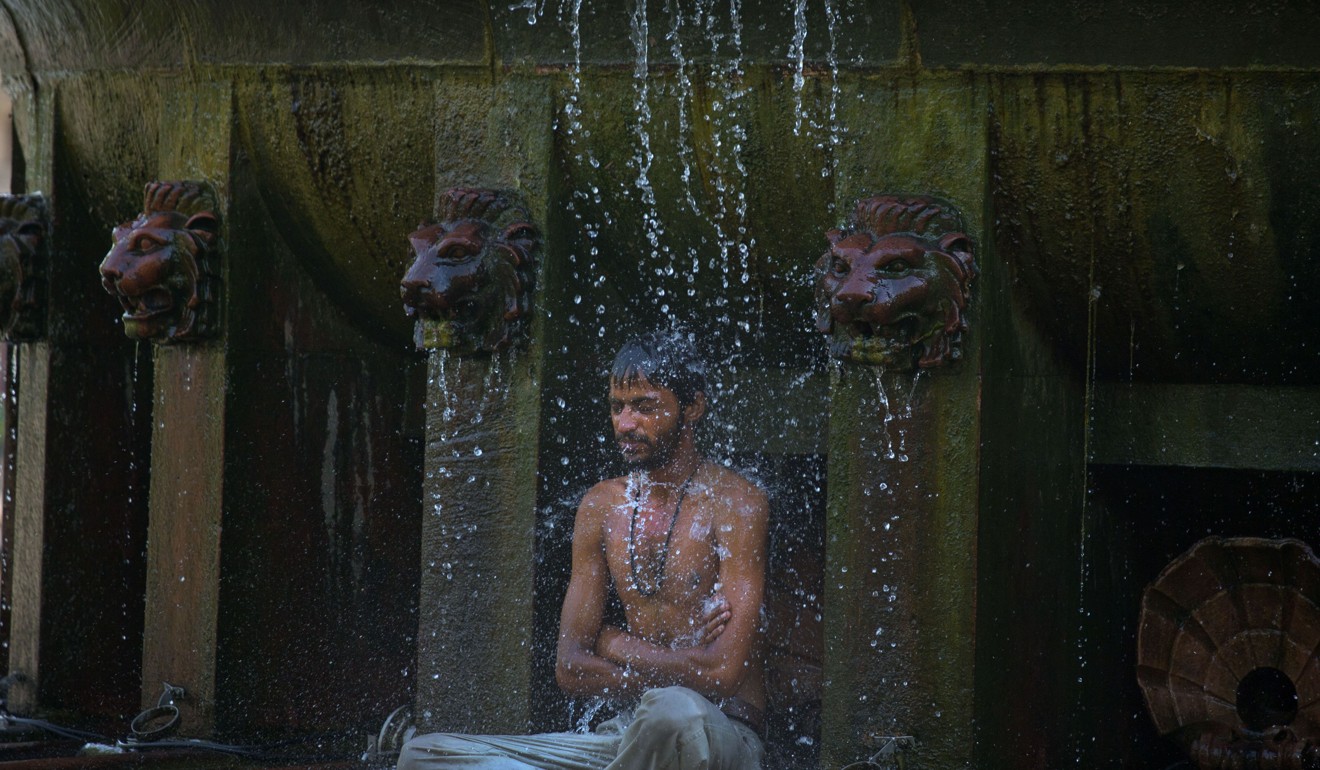 Indian teen Vidit Baya is demanding his government take action.
"Our future is in their hands and we want them to take action not just for us but for the sake of the planet, its people and its survival," said the 17-year-old, who is one of the organisers of the strike in India.
He said India's status as a developing nation means the government needs to invest in renewable energy such as solar power instead of sticking to "ancient technology" like coal.
"With seven out of the 10 most polluted cities in the world in India, it is a shame our condition is getting worse," Baya said.
Strikes will take place in Delhi and Udaipur next Friday, and Baya's team is organising more mass rallies every two months. His group is also working to educate people by going door-to-door and holding open meetings every Friday for youths to share ideas on how to create a better future.
However, Baya said schools and parents have reservations about allowing their children to take part in activism.
"Many parents fear their kids might get in trouble with the wrong people. They also think we should focus on our studies and think only about our careers," he said. "But our parents and schools do not understand the land is dying."
Baya added that many schools refused to let students join environmental campaigns and activities organised by non-governmental organisations and the government.
Hong Kong's Education Bureau is also opposed to the strike, saying on February 28 that the movement would disrupt order in schools.
In Australia, where 15,000 students walked out of their schools on November 31 last year, students have also been warned against taking part in the upcoming strike. New South Wales education minister Rob Stokes said in an interview that students and teachers who did not show up would be punished, which earned him a swift rebuttal from Greta Thunberg herself.
"Your statement belongs in a museum," wrote Thunberg on Twitter.
School principals in New Zealand have also warned students who strike they will be marked as truants, local media reported on Thursday.
Yet, the youth movement has caught the attention of climate scientists worldwide, who have written a letter of support for the young strikers published in on February 13.
"The global youth movement and organisation is indeed impressive," said Peter deMenocal, director of the Centre for Climate and Life at Columbia University in New York.
"The breadth and authenticity of this youth movement can turn the tide of public opinion," said deMenocal, who has worked with leaders of the strike in the US.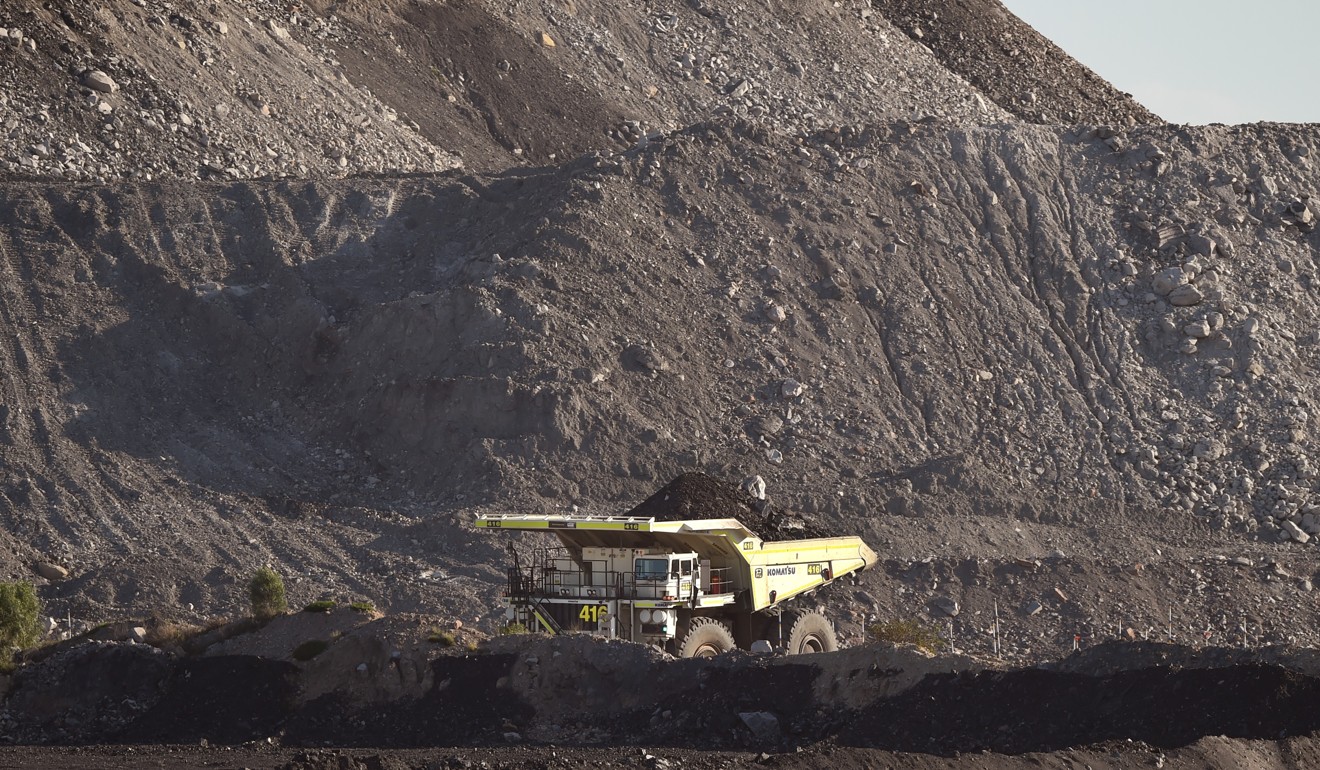 Australian organiser Zel Whiting, who has worked with a larger team to pull together not just the Australian protest but internationally as well, is adamant the strikes are necessary. "Climate-based decisions are decisions that can't be undone in 20 years' time," said the 13-year-old.
Whiting is frustrated with the current Australian government, which has continued to push coal as an energy source for the country. "That will devastate our environment, but we're starting to sway the general public to our side, which is really good," he said.
The Australian youth has also managed to gain the support of labour unions, but at the same time, Whiting said, the hardest hurdle to overcome is convincing dismissive adults who think the kids are being used by politicians.
"This really is a grass-roots movement organised by the youth, and climate justice should be totally apolitical and focus on communicating with governments," said Whiting. "People need to realise that climate change is going to be a problem for their future and for their children for a long time."