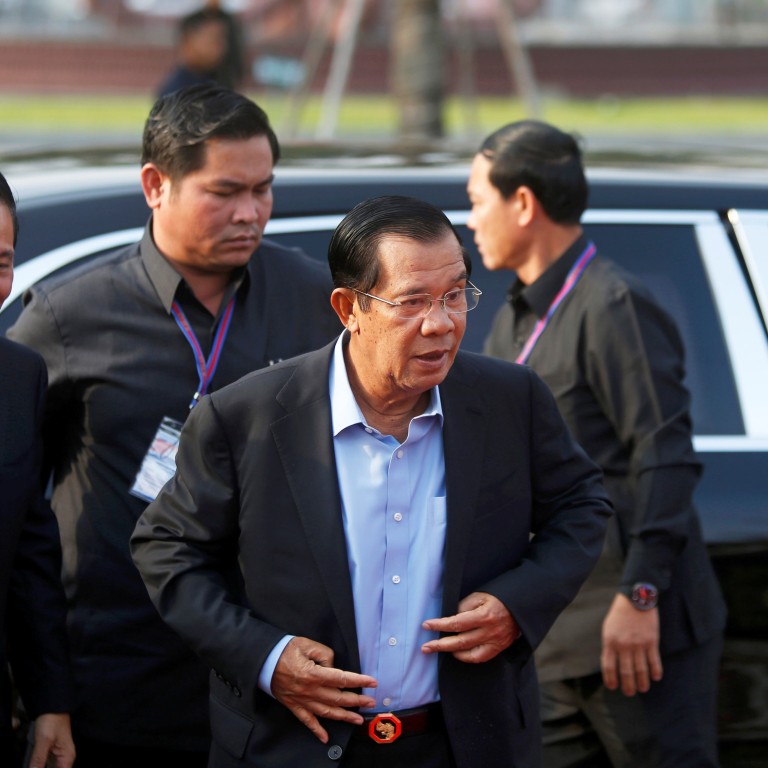 Cambodia's Prime Minister Hun Sen attends a groundbreaking ceremony for a flood prevention programme donated by Japan, in Phnom Penh on March 4, 2019. Photo: Reuters
'Just a thought': Cambodia leader Hun Sen considers death sentence for rapists
Prime minister suggested a referendum could be held to decide whether the public want the country's constitution changed to allow the new law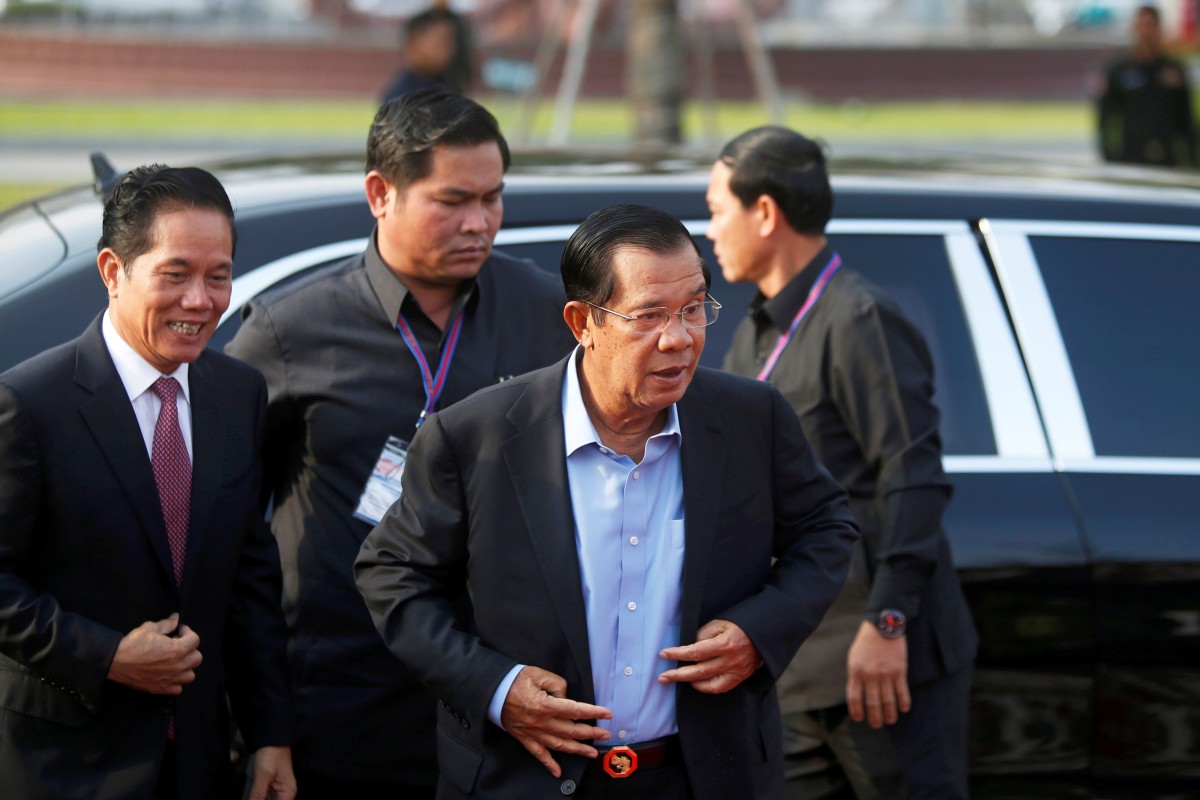 Cambodia's Prime Minister Hun Sen attends a groundbreaking ceremony for a flood prevention programme donated by Japan, in Phnom Penh on March 4, 2019. Photo: Reuters
Cambodian Prime Minister Hun Sen said on Sunday he is considering proposing a new bill to impose the death sentence for those who rape their daughters or granddaughters.
Hun Sen, speaking to dozens of rape victims at Afesip Centre, a non-governmental organisation set up to help women in distressing situations, suggested a public referendum could be held to decide whether it is appropriate to change the country's constitution to that end.
"However, this is just my thought," he said.
Cambodia is one of the least developed countries in the region due in part to its destabilising past. Poverty, lack of education and employment opportunities have left many Cambodians, particularly women and children, in extremely vulnerable situations.
"These factors, compounded with the weakening of societal structures and traditions during the Khmer Rouge regime, have a significant impact on human trafficking and exploitation trends in the country," according to Afesip.