Religion
Get more with myNEWS
A personalised news feed of stories that matter to you
Learn more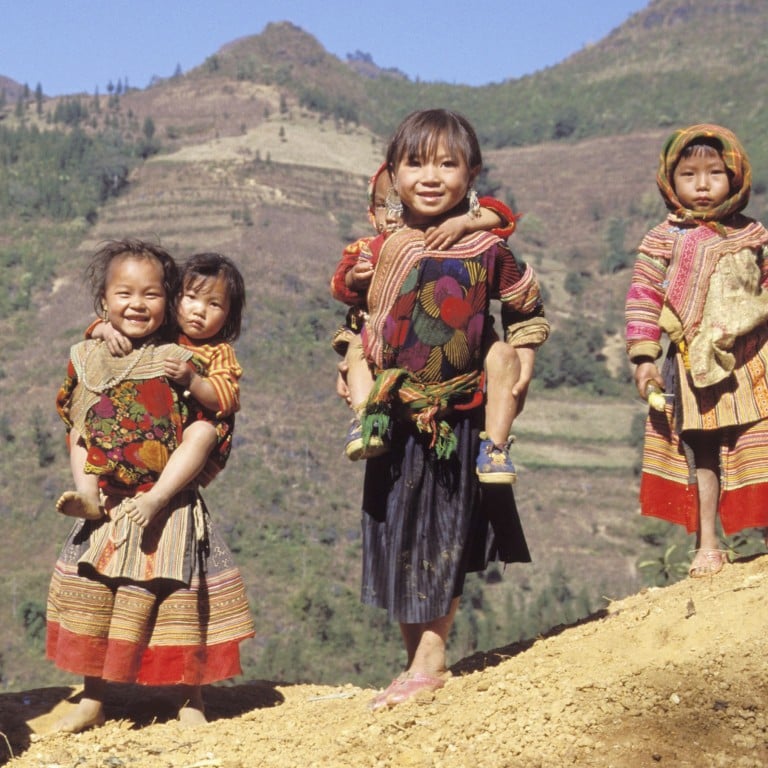 Vietnam's Hmong Christians are persecuted for their beliefs. Why does their faith make the government so uneasy?
There are an estimated 300,000 Hmong Christians living in Vietnam
The government sees their belief in Jesus Christ as the messiah as a possible touchstone for separatists
Foua, a farmer in his 30s, has spent three months behind bars in
Vietnam
's northwestern province of Dien Bien. He will remain there for two more, convicted of deforestation – even though the law only stipulates a fine as punishment.
His crime? Cutting down nine trees to build a hut for his family.
But his wife, Cua, who did not want to reveal her or Foua's real names for fear of retaliation, says her husband has been persecuted for being
Christian
. When she last saw him, he was in hospital, three days after he was jailed, his leg shackled to his bed.
"He thinks the police tried to poison him," she says. "In his cell, the person watching him squeezed his genitals very hard until he was unable to walk. They did this as he urinated on himself, because no one took him to the bathroom."
The couple are ethnic Hmong – a group that in the late 1980s began converting to Christianity after listening to an evangelical radio programme hosted by Protestants, broadcast from Manila. There are an estimated 300,000 Hmong Christians living in Vietnam, where the communist government is suspicious of all religion, particularly Christianity, which is associated with former invaders,
France
and the
US
.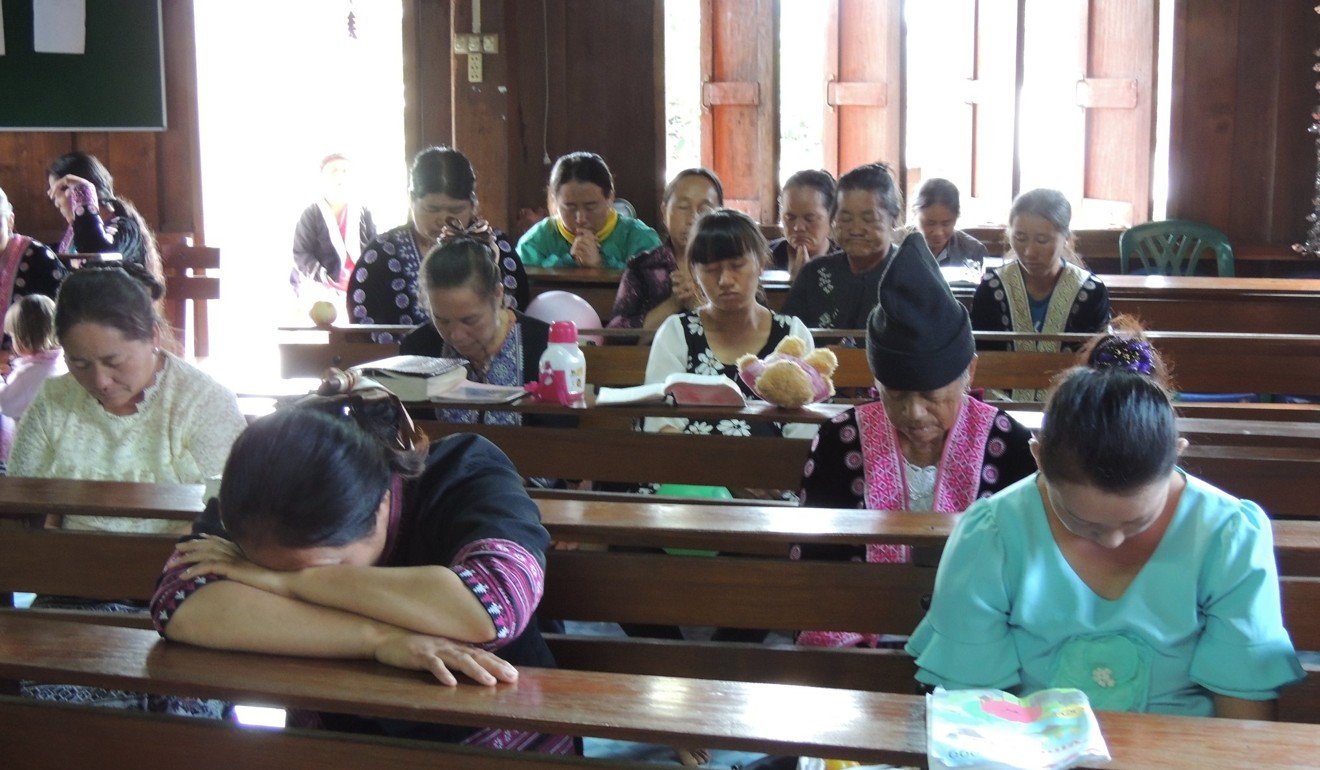 Hmong are originally from China but during the 18th century began migrating to the rugged uplands of northern Vietnam,
Laos
,
Thailand
and the eastern parts of
Myanmar
.
Tam Ngo, a cultural anthropologist from the Max Planck Institute for the Study of Religious and Ethnic Diversity, says the government is particularly wary of Christian belief among Hmong. The establishment of an independent kingdom is a prominent feature of traditional Hmong folklore and the government regards Jesus Christ's status as a messiah as a possible touchstone for armed rebellion and separatist movements.
"Christianity is seen as leaving the nation vulnerable to the penetration of foreign cultural and political forces," Ngo explains. "This adds to Hmong marginalisation, the distance [between them and] the nation is reinforced and in Vietnam leads to suspicion."
The Paris-based Vietnam Committee on Human Rights (VCHR) recently submitted a report to the United Nations documenting the persecution endured by the Hmong in Vietnam from 2002 to 2017: threats, coercion, torture, prison sentences and even death when in police custody.
Nhat Vo Tran, executive secretary of VCHR, says persecution of Hmong Christians and Christians in general has increased. He cites the Law on Belief and Religion that came into effect on January 1, 2018, allowing significant government control over the practice of religion.
The law includes broad provisions to restrict religious freedom in the name of national security and social unity, requiring a multistage registration and recognition process for religious groups to have legal status. Registration is required for groups to preach, organise ceremonies, conduct religious education at approved locations, publish religious materials, accept donations from foreign sources or provide humanitarian aid. Hmong Christians who try to register are regularly denied and complain the entire process is designed to identify and repress minorities and believers.
"Non-registered groups – like Protestants – are not entitled to freedom of religion, so they can be repressed," Vo Tran says.
"Vietnam routinely hides the real reasons of its repression against Christians. The advantage of using criminal law – like in Foua's case – is that it is not visible or obvious as religious repression. It's what we call 'stealth repression' … People are harassed in their daily life and if they want it to improve they have to renounce their church and/or their faith."
The state is not the only source of persecution. Some animist Hmong regard the Christians as having betrayed their culture and identity, and therefore cooperate with authorities.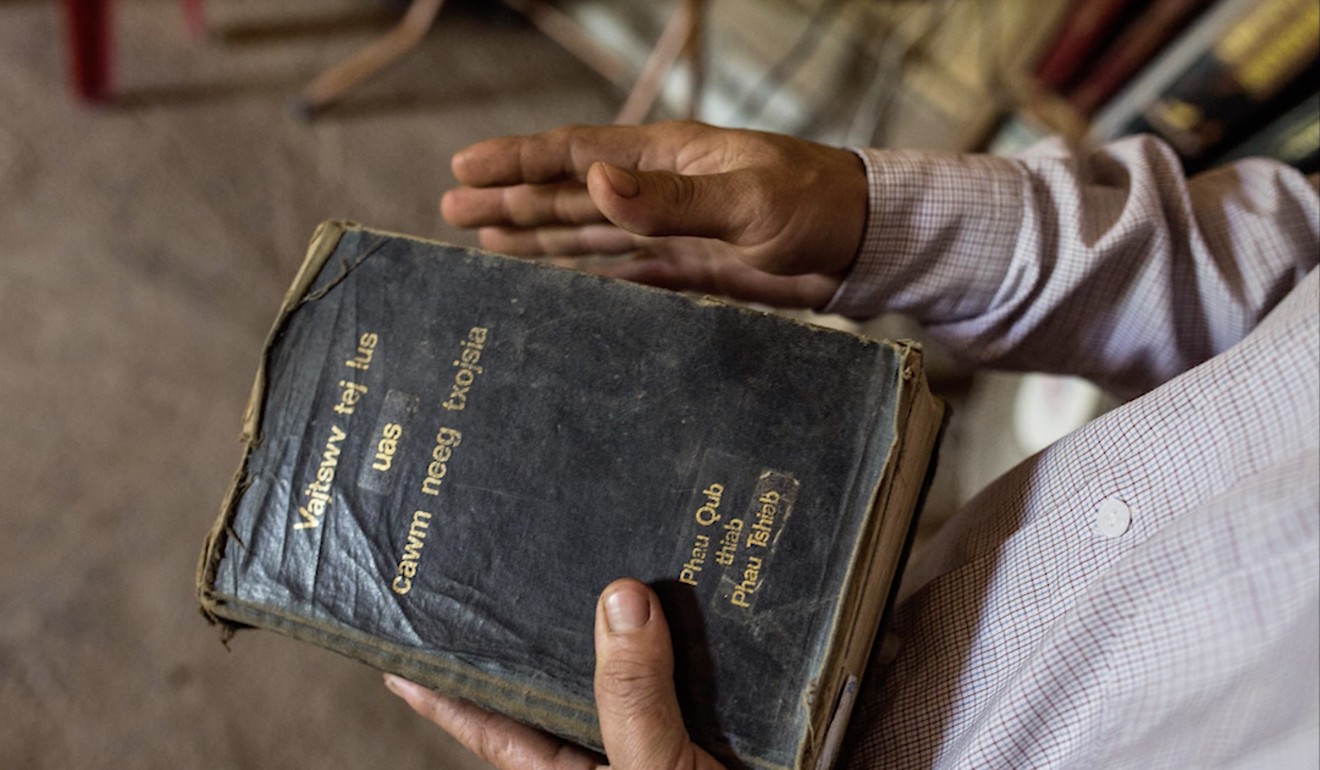 Open Doors International, which monitors persecution of Christians internationally, described the situation in its latest report on Vietnam.
"In tribal backgrounds, where ethnic religions are still strong, people are forced to keep following the age-old norms and values of their community, so in order to maintain the tribe's culture, tribal leaders will often react violently against new Christian converts and expel them from their villages," the report said.
Other Hmong families were involved in Foua's case. Cua says the family converted to Protestantism two years ago when their two children fell ill. They were previously unfamiliar with religion but a pastor from their province persuaded them. After that, "the kids got well", Cua says. For them, the lives of their children depend on their faith. Due to their conversion, Foua's family was banished from their village by Hmong non-Christians for 27 days. Upon their return, Foua was charged with deforestation.
Vang, an 80-year-old farmer from the same province, says he had been imprisoned and tortured several times because of his Christian faith. Once he was "kicked between 10 people as if I was a soccer ball", he says. Another time, he was forced to crawl with a policeman sitting on his back and broke his knee.
The pastor who ministered to Foua and Cua, who said he could not reveal his name, has also been arrested multiple times. Eight years ago, his newborn son became ill. Due to his religious beliefs, the pastor was denied an identity card and documentation for his son. Hospitals were therefore unwilling to provide treatment and his son died.
Still, there are no signs Hmong Protestants are giving up their faith, Tam says.
"As long as religion, in whatever form [Christianity or Shamanism], is considered the core of life, then discord among kinsmen over the religion that govern their life will continue, and the torment will get worse if the government keeps condoning and encouraging it."
This article appeared in the South China Morning Post print edition as: Hmong Christians persecuted by state – and neighbours