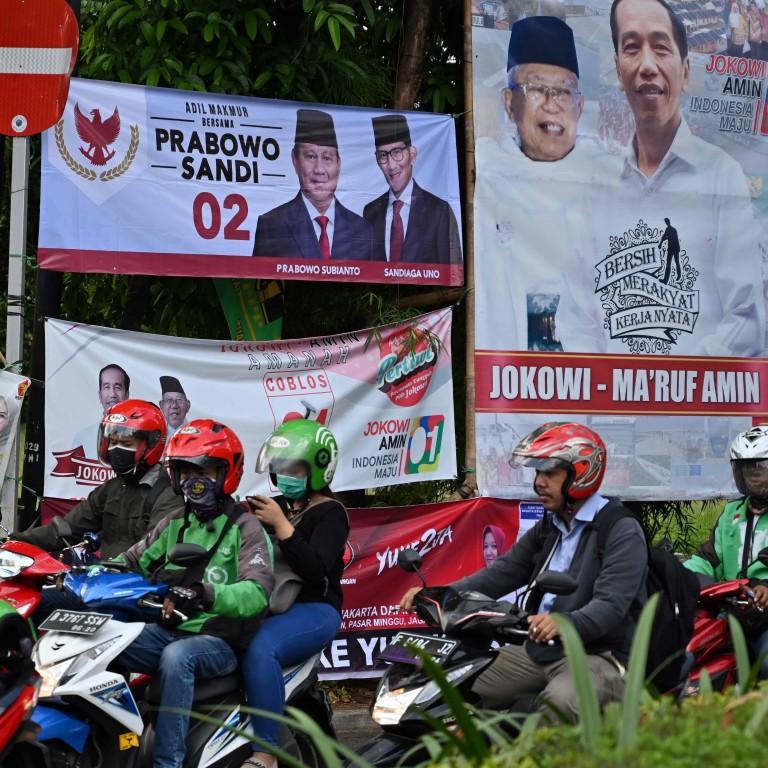 Indonesia election: Prabowo's adviser says Jokowi is too good to China, country needs new friends
Former Minister Rizal Ramli, who now advises presidential challenger Prabowo Subianto, claims that Chinese goods and workers are flooding the country.
Analysts have a different take on the state of the economy
Indonesia's widening trade deficit with China has come under scrutiny as the country prepares for
elections
on Wednesday, with incumbent president Joko Widodo chided for being "too good" to China by a senior economist he once hand-picked for a cabinet post.
Rizal Ramli, who was coordinating maritime affairs minister from August 2015 till July 2016, said the policies of
Widodo
, popularly known as Jokowi, since he took office in late 2014 had favoured China over other partners.
"The economic policy of President Jokowi has been too good to China. We will have to evaluate this and we need to befriend others like Europe, Japan and South Korea," Rizal, now an adviser to Widodo's challenger
Prabowo Subianto
, told the
South China Morning Post.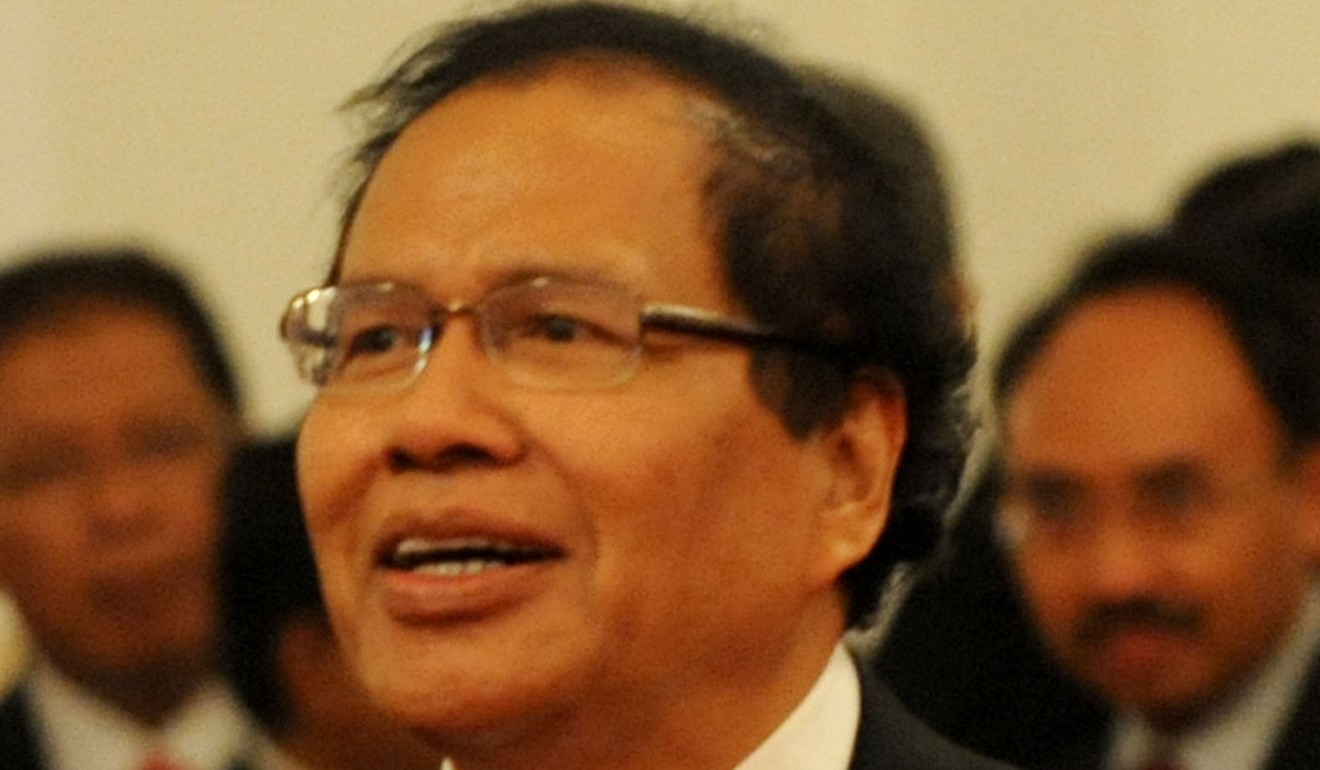 His comments came after the two presidential candidates and their running mates faced off for their final debate on Saturday night on managing the country's US$1 trillion economy, which is Southeast Asia's largest.
Prabowo said Widodo should have learned from China on how to eradicate poverty while his running mate
Sandiaga Uno
questioned the country's "worst-ever" trade deficit of US$8.57 billion last year, saying the yawning imbalance with China showed Indonesia did not export enough products.
Rizal claimed Chinese goods, especially steel, had been dumped in Indonesia under the president's watch and there were now more foreign workers from China.
Latest official figures show there were 95,335 foreign workers in the country last year, an increase of about 10 per cent from the previous year, with 32,000 workers from China, followed by 13,897 from Japan and 9,686 from South Korea.
"Should [Prabowo] be in power, [he] would negotiate the ceiling of Chinese workers in Indonesia. It should be capped at the maximum level of 10 per cent," Rizal said.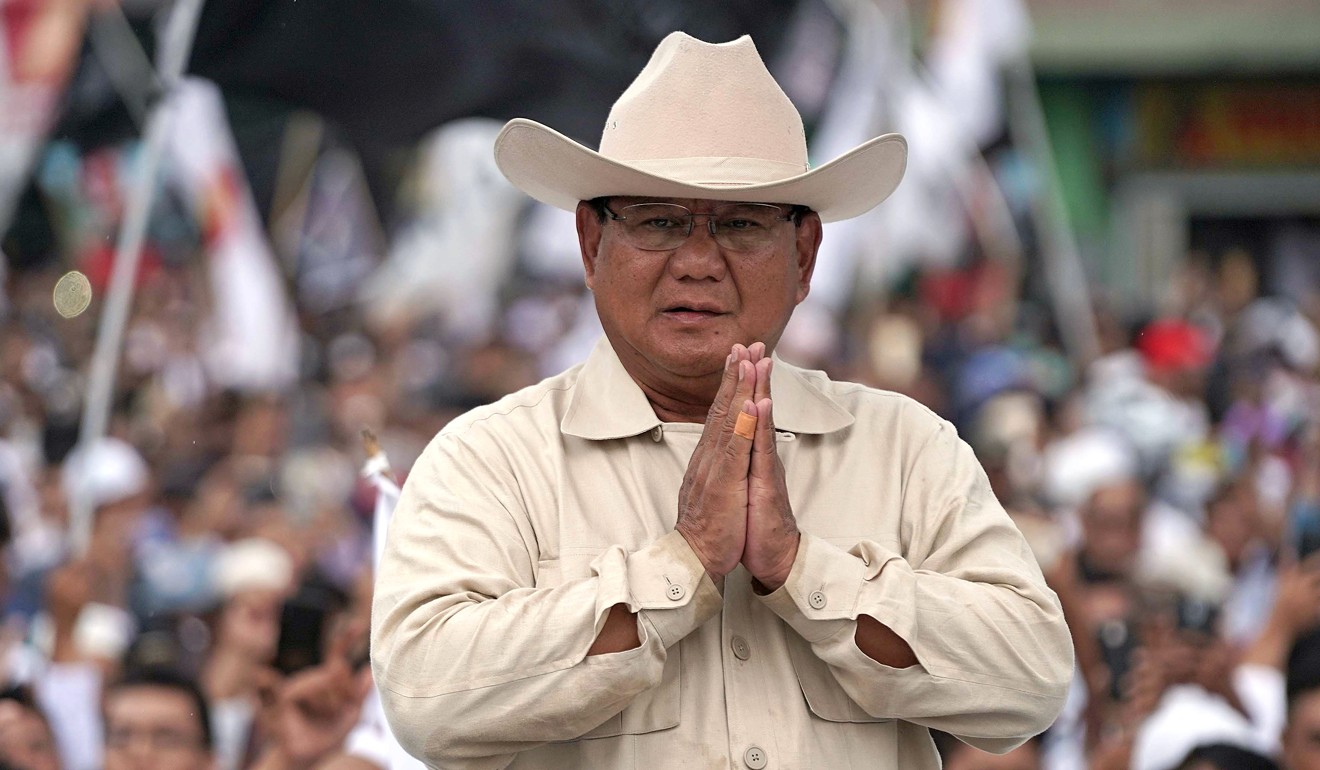 Widodo's relations with China
, given his interest in accepting Chinese funding for infrastructure, such as the 142km Jakarta-Bandung high-speed rail, have been criticised by political players seeking to drum up nationalist and anti-Chinese sentiments for their own gain.
Rizal told the
Post
that if Prabowo wins the election, his government will renegotiate the high-speed rail project, taking a leaf from Malaysia's
success in renegotiating the East Coast Rail Link
project with China. The Malaysian government had said that under the new deal, the construction cost was almost a third of the original cost of 66 billion ringgit.
"The cost [of the Jakarta-Bandung high-speed rail] has been marked up by 20 per cent," Rizal said. The Indonesian project was reported to cost US$6 billion. Prabowo and Sandiaga have said their victory will bring a
review of Chinese projects
to ensure Indonesia is getting a fair deal but that they still see China as an important investor.
Economist Gunar Myrdal of PT Bank Maybank Indonesia said in his view, Indonesia had developed a healthy trading relationship with China. It was the main destination for Indonesian products while imported Chinese products were cheap and of decent quality.
"Many China workers come here as the consequences of business deals between two countries for realising an efficient cost in investment development," he added.
Fears of Chinese workers stealing jobs have been played up on social media, resonating with Indonesians ­– including those below the age of 35, who form 40 per cent of the almost 193 million registered voters – grappling with a weakening rupiah and the rising cost of living.
The jobless rate is near a 20-year low of 5.34 per cent but it hides a growing problem of underemployment, where the number of people working less than 35 hours a week has been increasing, reported Bloomberg.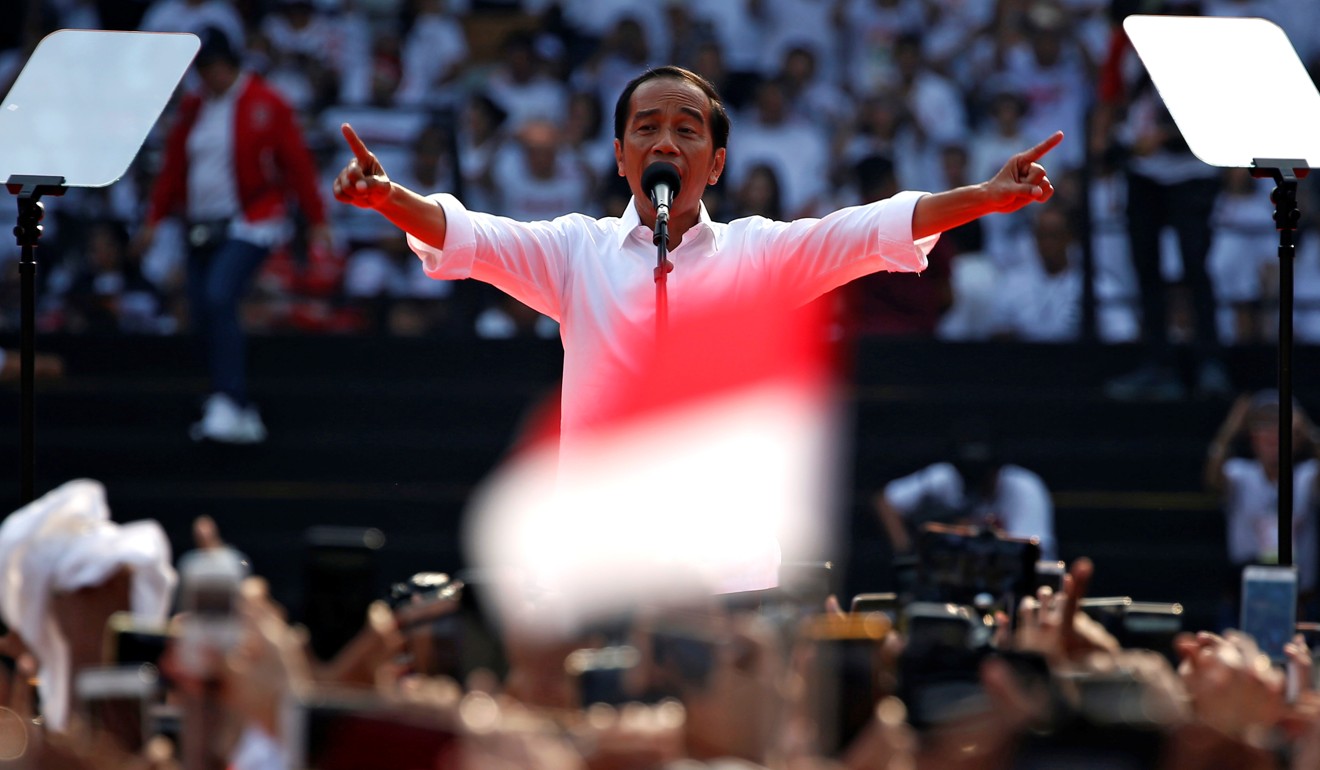 While Widodo promised growth of 7 per cent, economic expansion is about 5 per cent – a figure the Prabowo-Sandiaga team has promised to raise through wooing more investments in manufacturing, agriculture and energy; reducing imports to correct the overall trade deficit, and ensuring infrastructure projects that boost job-creating industries.
Economists maintain that Indonesia's economic fundamentals remain strong. Inflation has been kept in check at around 3 per cent, and the rupiah has stabilised against the US dollar, after large swings last year, said Dino Nunuhitu, a fixed income analyst at PT Indopremier securities in Jakarta.
Geoffrey Simms, president director of the Jakarta-based PT AJ Capital, an investment banking and advisory company, said: "President Jokowi has not done so bad for the country, he did okay. There are no critical [economic] issues."
Dino expects the Indonesian markets to be rattled if Prabowo wins the election.
"The markets will be hit in the short term as [Prabowo's win] is not expected by the market. Though in the long term, the market will be realistic enough to look at his policies and cabinet line-up, especially the economic portfolio," Dino said.
"The infrastructure and construction sectors [will be hit] if Jokowi did not win the race," said Myrdal.
Despite talk of a tightening race in the past few days, Achmad Sukarsono, an analyst at Control Risks, said: "Unless something spectacular and unforeseen [circumstances] undermines his appeal with mainstream Muslim voters, President Jokowi's votes will increase [compared] to what he got in 2014."
Simms said: "It's not that tight of a race."
This article appeared in the South China Morning Post print edition as: widodo seen as 'too good' to china