Thailand
Get more with myNEWS
A personalised news feed of stories that matter to you
Learn more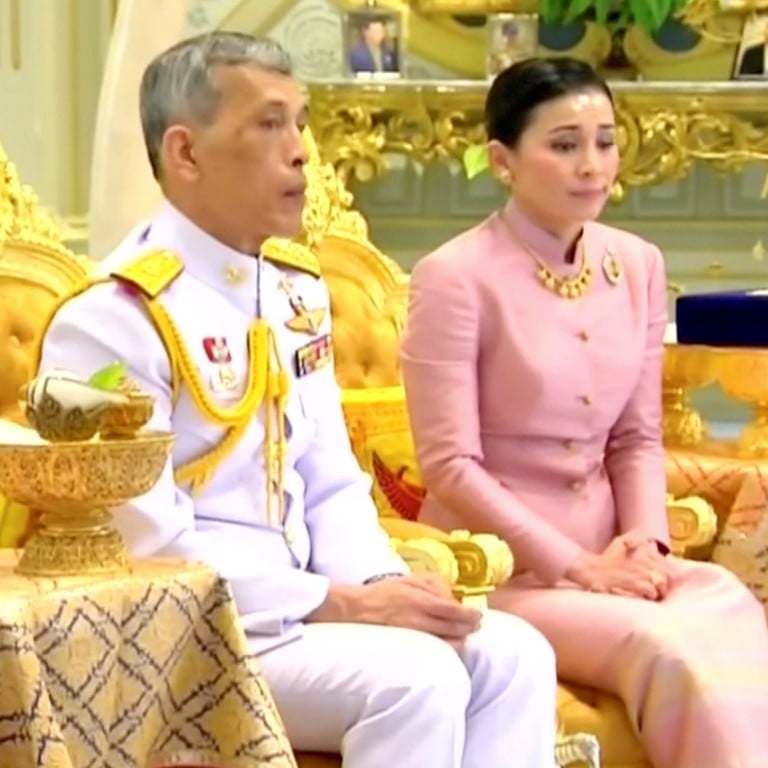 Suthida named new Thai queen days before King Maha Vajiralongkorn's coronation
Queen Suthida served in the special unit of the King's Guard and was a former flight attendant with Thai Airways
Vajiralongkorn has married her 'legally and according to tradition', according to a royal decree
The new royal is General Suthida Vajiralongkorn, whom the king wedded at the Dusit Palace on Wednesday "legally and according to tradition", according to a royal decree.
Both signed a marriage certificate in front of guests including the king's sister, Princess Sirindhorn, and the head of the privy council, General Prem Tinsulanonda. The princess and the senior statesman also signed the marriage certificate as witnesses to the ceremony.
Among the dignitaries at the wedding were Prayuth Chan-ocha, the leader of the
military junta
that has run Thailand since a 2014 army coup.
A few hours after the ceremony, a royal decree was issued and local television channels reported the ceremony.
Queen Suthida is 40 years old and served in the special unit of the King's Guard. She used to be a flight attendant at Thai Airways.
Since Vajiralongkorn ascended the throne in 2016 after the death of his father,
King Bhumibol Adulyadej
, Suthida has been seen alongside the ruler on various formal occasions, wearing a white army uniform.
Some royal observers and foreign media had linked
Suthida
romantically with the king, but the palace had previously never acknowledged a relationship between them.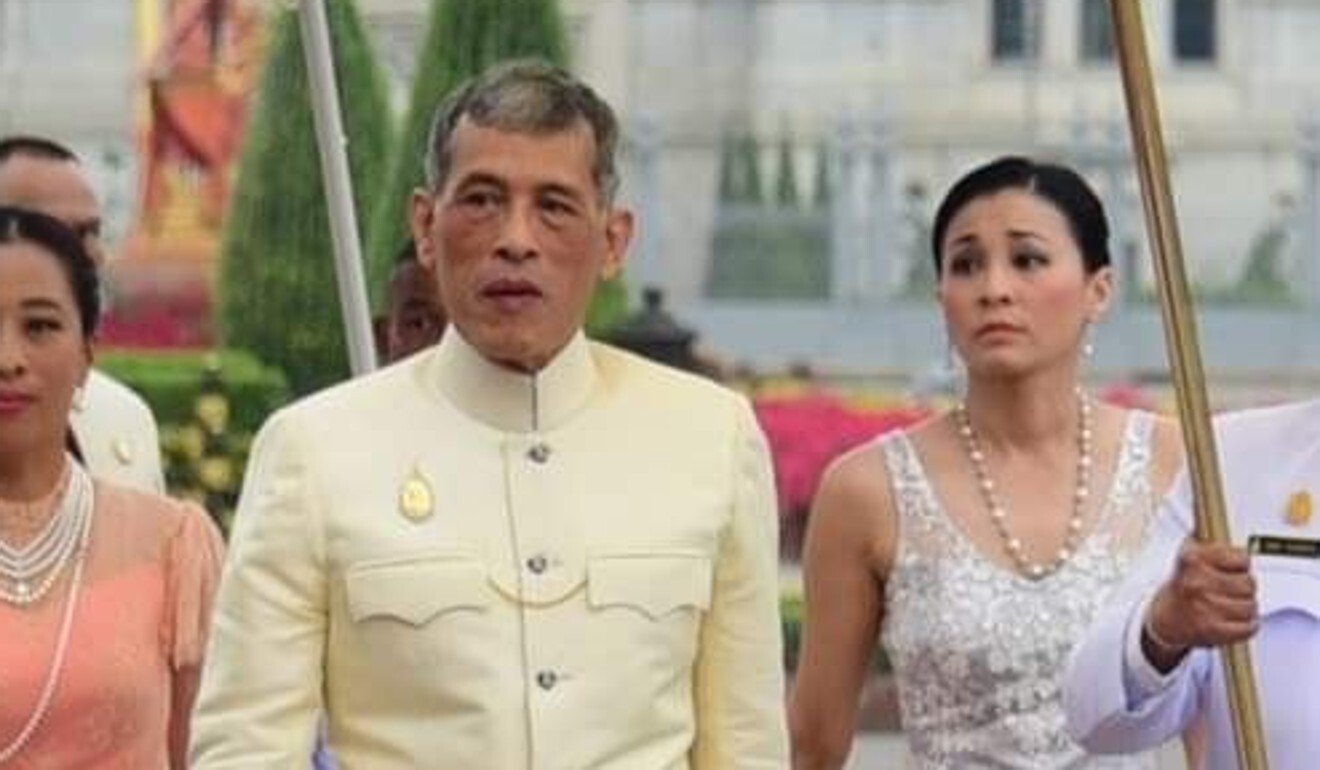 The 66-year-old ruler had been married three times before, divorcing his third wife,
Princess Srirasmi
, in 2014 after 13 years of marriage. The couple have a son and the king has six other children from his previous marriages.
Their split came after several of Srirasmi's relatives were arrested in a high-profile corruption scandal.
Queen Suthida first received a royally bestowed decoration in 2012 while she was serving in the crown prince's guard regiment as a lieutenant colonel.
An order issued by the office of the prime minister noted her "serving Crown Prince
Vajiralongkorn
well, with honesty, loyalty, responsibility in the given assignment".
Six orders were issued by the office of the prime minister in 2013 to elevate the ranks of Queen Suthida. She was promoted as an army major general by the end of 2013.
The king made Suthida a full general in the Royal Thai Army in December 2016, and the deputy commander of the king's personal guard in 2017. He also made her a Thanpuying, a royal title meaning Lady.
Vajiralongkorn's coronation, an elaborate event, will begin on Saturday and last until Monday. Some 200,000 people from all parts of Thailand are expected to attend the event in Bangkok's old quarter of Rattanakosin Island.
The royal decree announcing Suthida as queen came ahead of the scheduled naming ceremony of royal titles set for May 5.
The official results of the March 24 general election are then expected to be announced on May 9.
Additional reporting by Reuters