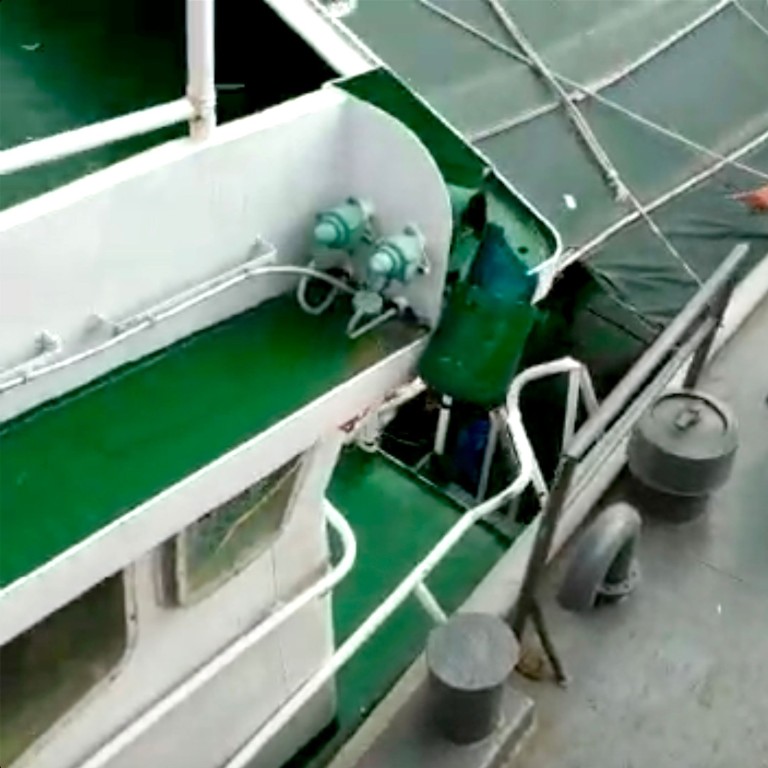 Sinking captured fishing boats is deterrent, not retaliation, Indonesia says after South China Sea clash with Vietnam
Fisheries minister Susi Pudjiastuti says move is continuation of long-standing policy laid out by President Joko Widodo
On Monday Indonesia accused a Vietnamese coastguard patrol boat of ramming into one of its navy vessels
When Indonesia begins sinking 51 captured fishing vessels – mostly from
Vietnam
– this Saturday, it will not be punishment for the recent clash at sea between the countries, but a continuation of its policy to deter illegal fishing, according to fisheries minister Susi Pudjiastuti.
On Monday,
Indonesia
accused a Vietnamese coastguard patrol boat of ramming into one of its navy vessels at the southern edge of the
South China Sea
, which it considers its exclusive economic zone. The Indonesian navy was trying to stop a Vietnamese fishing boat from entering the area, as Jakarta says it has the sole right to exploit resources there.
Twelve of the 14 fishermen were apprehended and the boat sank, the authorities said, leading Vietnam's foreign ministry to demand their return as well as compensation for the sunken vessel.
Susi, a straight-talking minister who has authorised the seizure, sinking and blowing up of hundreds of vessels from different countries for fishing illegally in Indonesia's waters, said 38 of the boats to be sunk starting on Saturday had Vietnamese flags.
The rest were from
Malaysia
, China and the
Philippines
or registered to Indonesian companies in a bid to disguise their true origins.
"It's not retaliation," Susi said on Tuesday after visiting sites in Pontianak in West Kalimantan and Batam in the Riau Islands where several boats were being held.
"It has been a policy by Indonesian President Joko Widodo to sink the ships. It is aimed at creating a deterrent effect."
The boats would be sunk in batches, she said, starting with those in Pontianak. She also praised the navy for protecting the North Natuna Sea, a name Indonesia gave the waters two years ago to demonstrate its sovereignty over the area.
Indonesia is not a claimant state in the South China Sea, where China and several other Asian countries including Vietnam have overlapping territorial claims.
But Jakarta and Hanoi are stuck in a long-running discussion over the boundaries of their overlapping exclusive economic zones.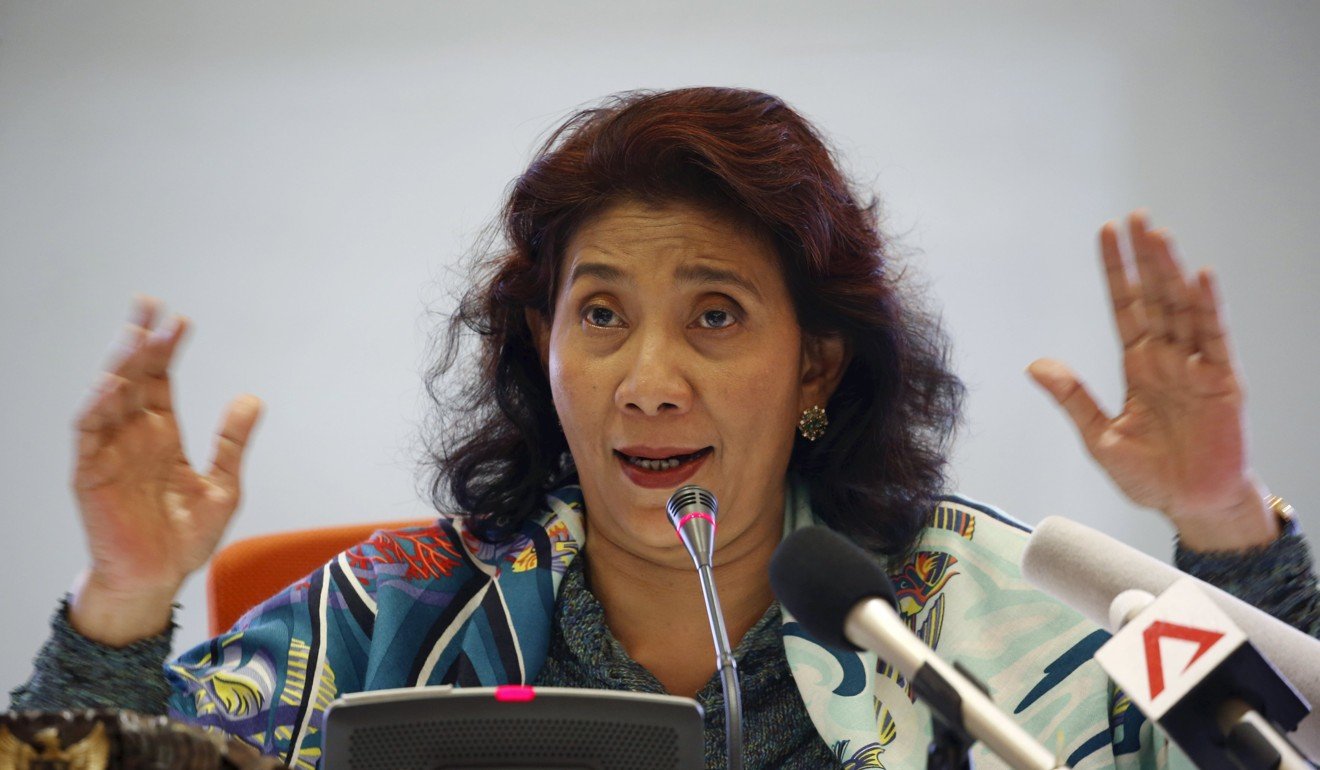 In a statement on Tuesday, Vietnamese foreign ministry spokeswoman Le Thi Thu Hang said the government had issued a diplomatic note to the Indonesian embassy in Hanoi. The boat and fishermen were taken away "while operating within Vietnam's waters, in an area where Vietnam and Indonesia are delimiting our exclusive economic zones", it said, according to news site VNExpress International.
Indonesia's foreign ministry said it had summoned Vietnam's ambassador to explain the incident, which it described as one that "endangered the lives of officers from both countries and is not in accordance with international law or the spirit of
Asean
[Association of Southeast Asian Nations]".
A video released by the Indonesian navy on social media purportedly showed the Vietnamese patrol boat ramming into the naval ship, as crewmen armed with rifles shouted expletives at the aggressor.
Rear Admiral Yudo Margono, the commander of the Indonesian navy's first fleet, said the crewmen were taken to the Ranai naval base on Natuna island and "would face legal process".
International law expert Hikmahanto Juwana said Hanoi and Jakarta needed to create rules of engagement so both sides would know how to deal with incidents of "physical contact" in the area with overlapping claims.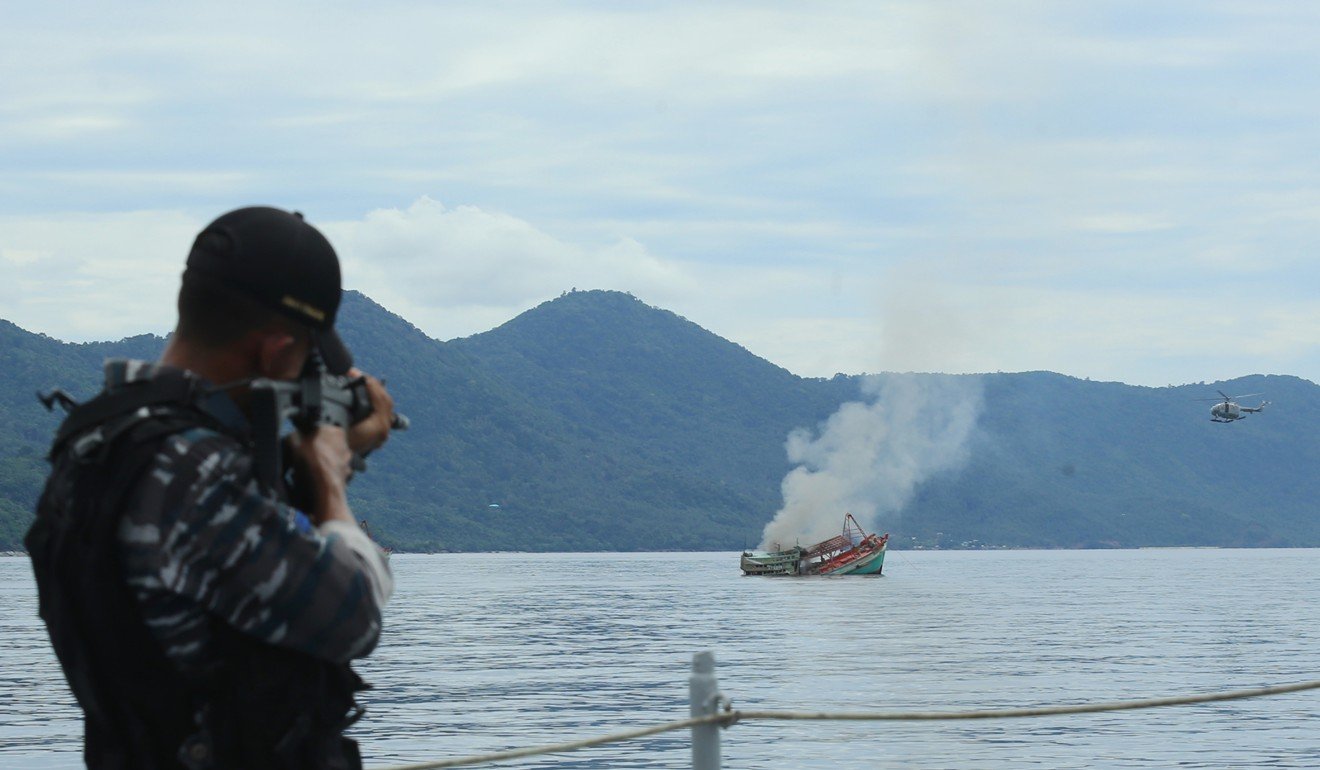 Le Hong Hiep, a researcher from the ISEAS-Yusof Ishak Institute in Singapore, said the Indonesia's arrest of Vietnamese fishermen was the latest in a series of similar incidents over the years.
"This time around it was more dramatic because there was an intervention ... the incident obviously created an impression that there are growing maritime tensions between Vietnam and Indonesia over the South China Sea, but the problem mainly boils down to the overlapping of the two countries' EEZs," he said.
He suggested both nations accelerate negotiations on the zones and for Vietnam to persuade its fishermen not to venture into Indonesian waters.
"Increasing tensions between the two countries over fishing rights will undermine their relations and Asean unity, and may pose further challenges to the ongoing negotiation of the Asean-China code of conduct in the South China Sea," he said.
Between October 2014 and August 2018, Indonesia sunk 488 foreign and domestic ships that had conducted illegal fishing in Indonesian waters. They included 272 Vietnamese-flagged boats, 90 Philippine-flagged ships, 73 with Malaysian flags, 25 from Indonesia and 23 with Thai flags, according to data from the fisheries ministry.
This year alone, Indonesia has detained 33 ships from Vietnam and 16 from Malaysia, according to Lilly Aprilya Pregiwati, head of communication at Indonesia's fisheries ministry.
This article appeared in the South China Morning Post print edition as: 51 boats to be sunk as fishing row escalates