Thailand
Get more with myNEWS
A personalised news feed of stories that matter to you
Learn more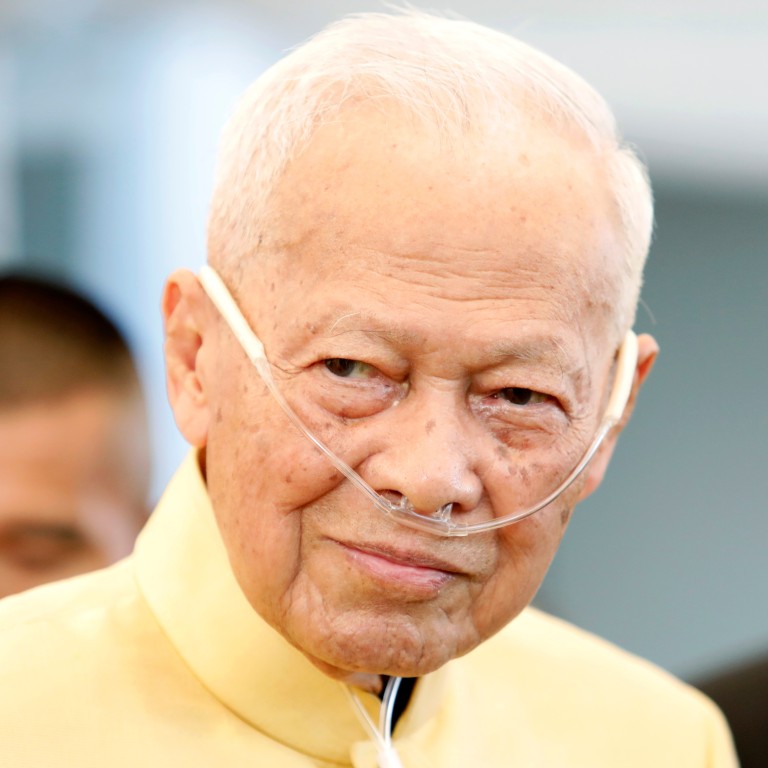 Prem Tinsulanonda, Thailand's ex-prime minister and top adviser to late Thai king, dies aged 98
Political observers described the head of the Royal Privy Council as a colossal figure in Thai politics
Prem, a former army commander, was prime minister of Thailand for eight years from 1980
Prem Tinsulanonda,
Thailand
's former prime minister and the country's long time top royal adviser, has died at age 98, ending a decades-long career of unrivalled influence over Thai politics.
The ailing ex-general died on Sunday morning of heart failure at the Phra Mongkut Hospital in Bangkok, local media reported.
Prem "passed away this morning around 9 o'clock", interim house speaker Chai Chidchob told MPs on the third day of Thailand's new parliament. "I would like to ask everyone to stand for a moment in memorial."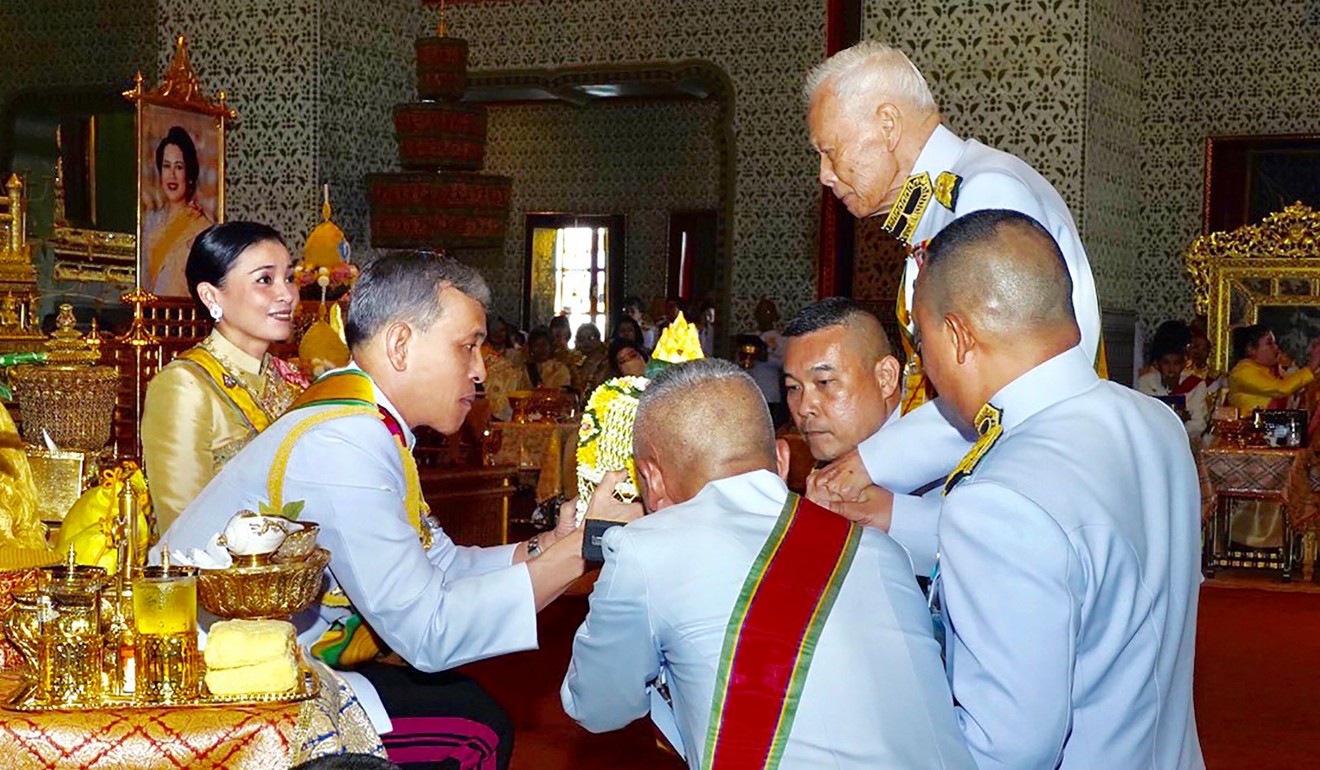 A staunch ally of the country's revered late
King Bhumibol Adulyadej
, Prem was made the president of the Royal Privy Council in 1998, and had held that position for the last two decades.
With power frequently changing hands due to the country's carousel of military coups, Prem was widely viewed by world leaders as a reliable interlocutor to Bangkok's elite. China's top political heavyweights have been known to call on him when they visit Thailand.
After Bhumibol's death in 2016 – following a record breaking seven-decade reign – Prem was
temporarily made regent
after the current King Maha Vajiralongkorn delayed his ascent to the throne to mourn his father.
Political observers described the elder statesman, a livelong bachelor, as a colossal figure in Thai politics.
"He was one of the driving forces behind the military's role in Thai politics. His death signals a new era in Thai politics, there is no one else who has that kind of political charisma or influence," said Titipol Phakdeewanich, a political scientist at Ubon Ratchathani University.
Prem was seen in public earlier this month, when he presided over King Vajiralongkorn's surprise marriage to
Queen Suthida
, and attended the monarch's grand coronation ceremony days later.
A month earlier, he had granted an audience with members of the ruling military administration.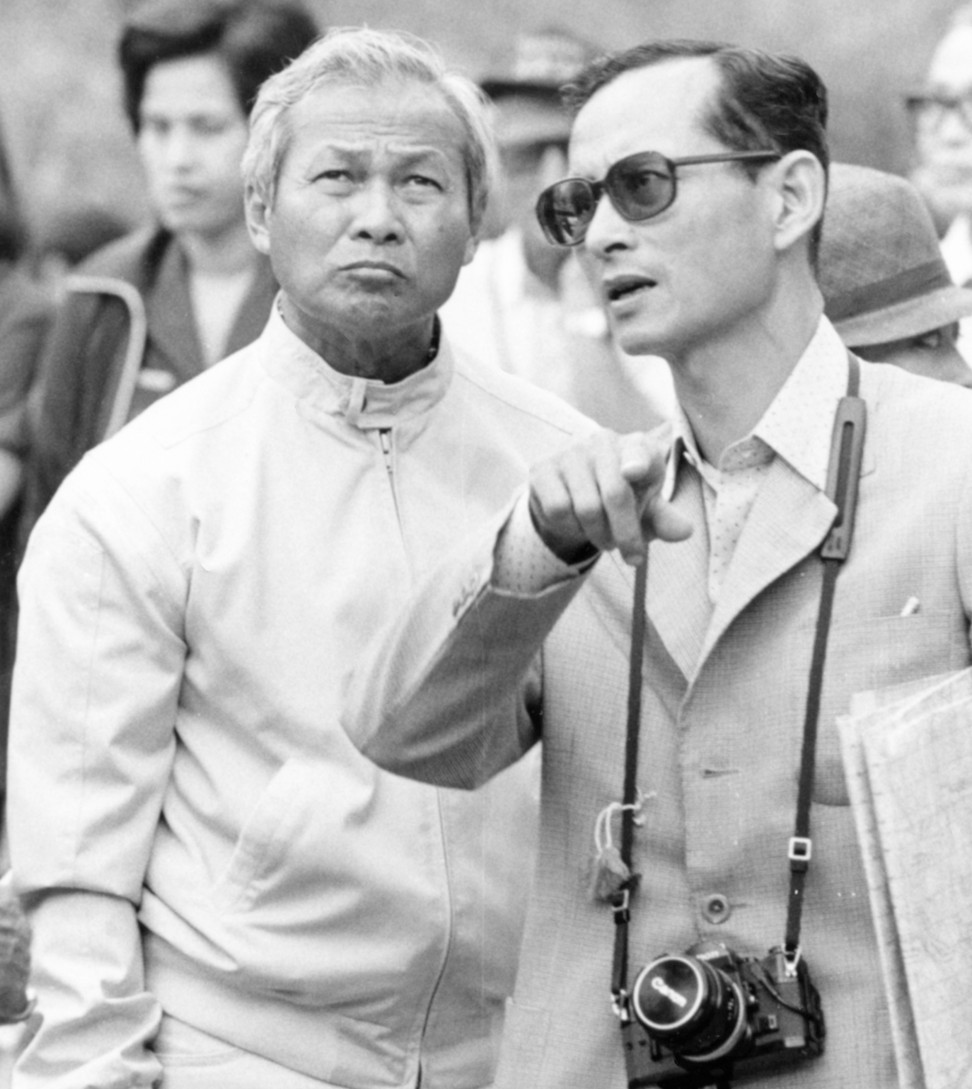 Prem was born in 1920 in the southern Thai province of Songkhla, and graduated from the country's top military academy in 1941.
He fought in Thailand's brief war with France over Cambodian territory, and with Britain over Myanmar. He later underwent training in the United States and was a key figure in the kingdom's battle against communists in its northern provinces.
In 1980, Prem shed his military uniform – by then he was already army commander – to become prime minister after he was invited to take on the job by parliament.
His eight-year tenure in the top political office has been viewed by political analysts as one of the most stable periods in the recent history of the kingdom, which is otherwise pockmarked by some 19 military coups.
During Prem's 1980-1988 tenure as prime minister, he weathered two failed coups.
Critics however have at times described him as having a dim view of full-fledged democracy, and have suggested that he had his hands on the levers of power well after he stepped down as premier in 1988 and became a privy councillor.
The general helped establish the all-powerful "monarchised military" seen in Thailand today, according to Paul Chambers, lecturer at Naresuan University in Thailand.
"Prem proved time and again that his savvy acumen could prevent or facilitate army coups that helped the palace," Chambers told the AFP news agency.
He helped instigate three coups including the one in 2014, according to Chambers, while indirectly assisting in the ouster of four other governments.
As prime minister and later as privy councillor, Prem gained a reputation for playing a major role in foreign policy.
Ties with China were enhanced during his eight years in power, after the bilateral relationship with Beijing was normalised in 1975.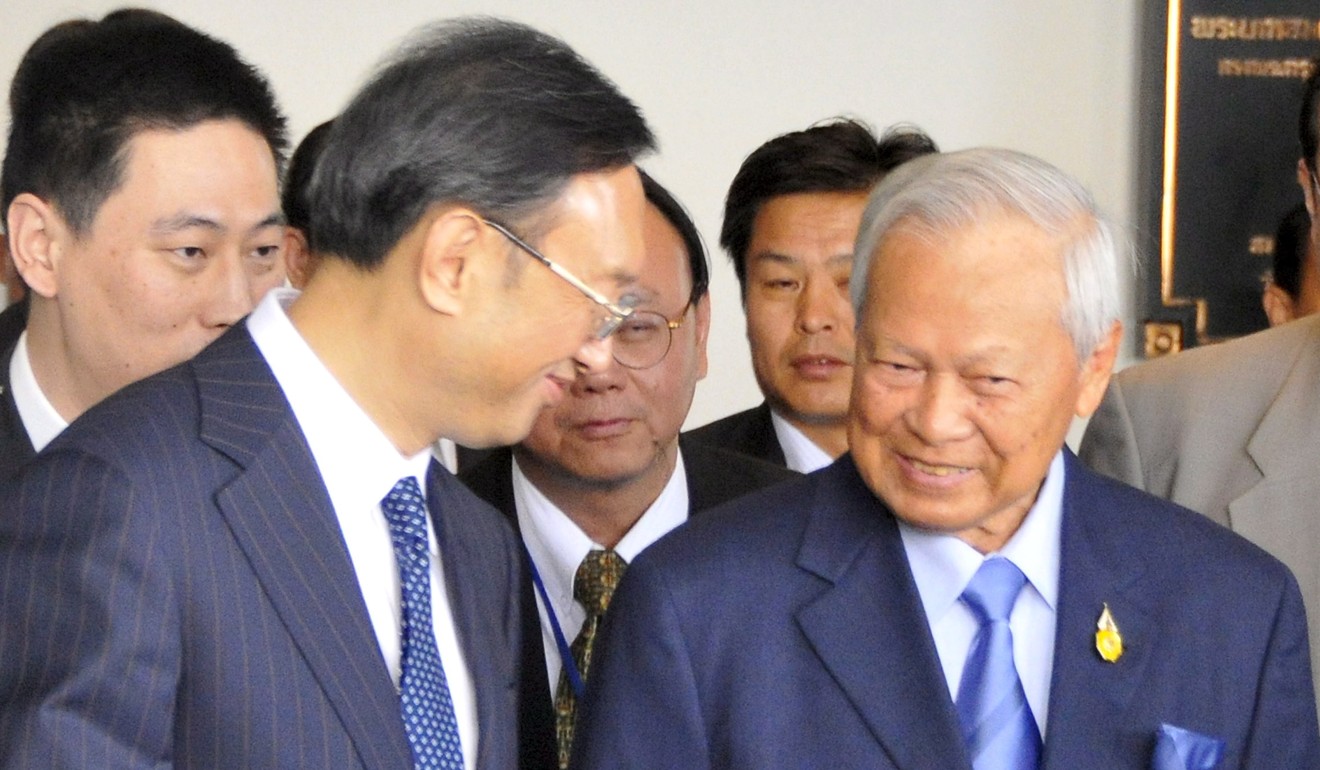 He visited Beijing twice during his prime ministership.
Contemporary Chinese leaders, including the former Premier Wen Jiabao and current President Xi Jinping called on Prem during bilateral visits to Thailand.
In a 2011 visit, Xi – who was then vice-president – met Prem and lauded the statesman as an "important witness" to the development of strong ties between the two countries.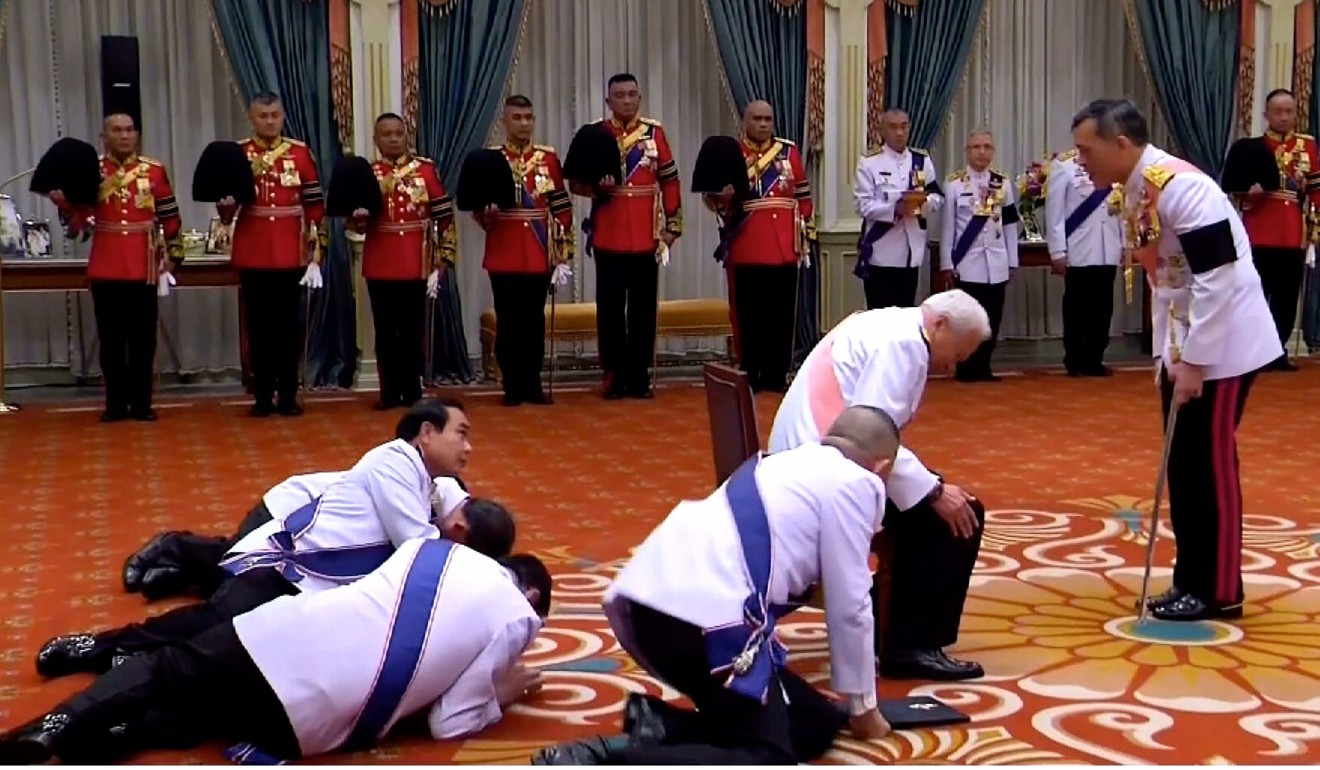 Titipol said both military and civilian governments had sought Prem's counsel during his time as privy council chief.
His "statements were often used to convey the message of the direction the country needed to be headed in. The military, when in trouble, always resorted to General Prem for endorsement, and this weakened the position of the military in Thai politics", Titipol said.
Some political observers have said the current
junta
chief Prayuth Chan-ocha hopes to recreate Prem's stint in power – where the country's rulers were military men governing under the nominal auspices of democracy.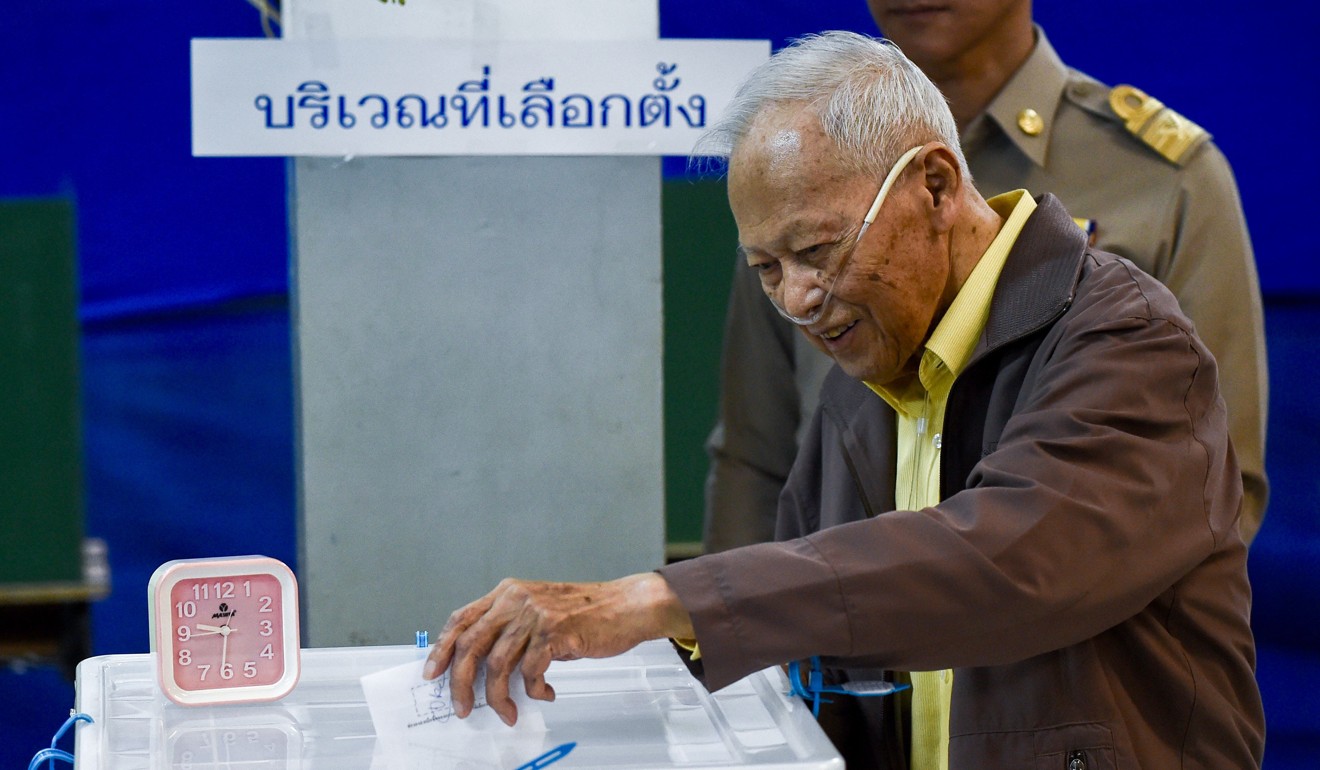 The country remains in political limbo after a March 24 general election – the first since Prayuth's 2014 coup.
The junta chief hopes to remain as prime minister but his political proxies, the Palang Pracharat Party, have yet to cobble together a ruling coalition even though parliament was declared open on Friday.
In a statement, Prayuth praised Prem as "a role model for Thais who love the country".
"He was honest and cared for the betterment of society. He also had other characteristics about him that future generations should learn from," he said.
Additional reporting by Jitsiree Thongnoi, Agence France-Presse, Associated Press
This article appeared in the South China Morning Post print edition as: colossal figure who helped shape nation