Thailand
Get more with myNEWS
A personalised news feed of stories that matter to you
Learn more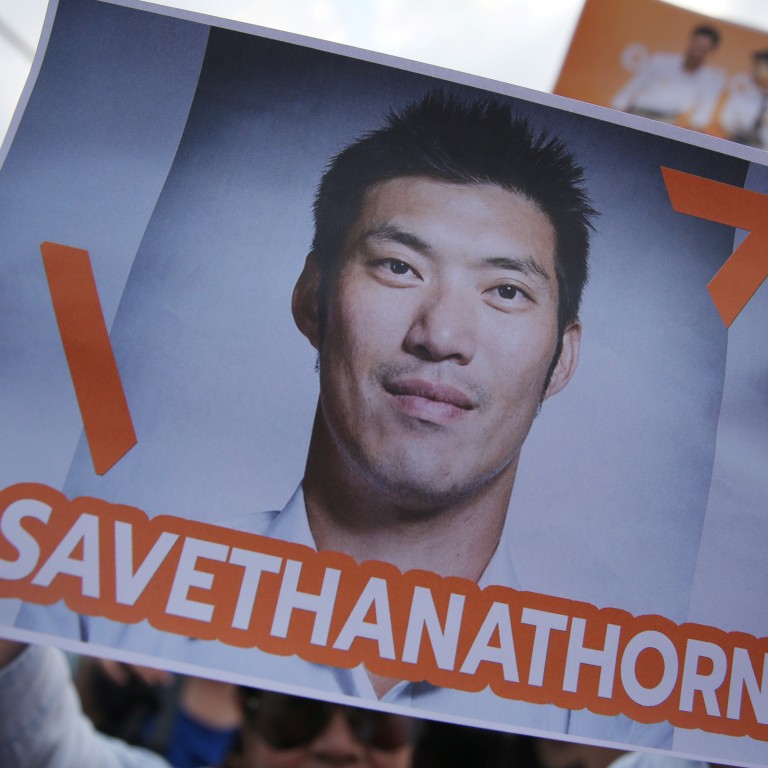 Thanathorn Juangroongruangkit, Thai Future Forward Party leader, confirmed as prime ministerial challenger to junta chief Prayuth Chan-ocha
'Democratic front' alliance reaches consensus that Thanathorn is their man to represent them in high-stakes parliamentary vote set for Wednesday
Decision pitches him against current prime minister and junta chief Prayuth Chan-ocha, who has ruled since the military came to power in a 2014 coup
Thailand's Future Forward Party leader Thanathorn Juangroongruangkit was on Tuesday nominated by an alliance of seven parties as their candidate for prime minister a day ahead of a parliamentary vote to fill the post following disputed elections in March.
The consensus reached by the country's "democratic front" pitches him against current prime minister and junta chief Prayuth Chan-ocha, who has ruled since the military came to power in a 2014 coup.
The alliance is counting on the 246 seats it holds in parliament's lower house to end Prayuth's tenure when MPs vote on Wednesday to officially restore civilian rule.
Confirming his bid for the top job, Thanathorn said: "Tomorrow is an important day. It will be the day when the direction of the nation is decided, whether dictatorship or democracy will be chosen.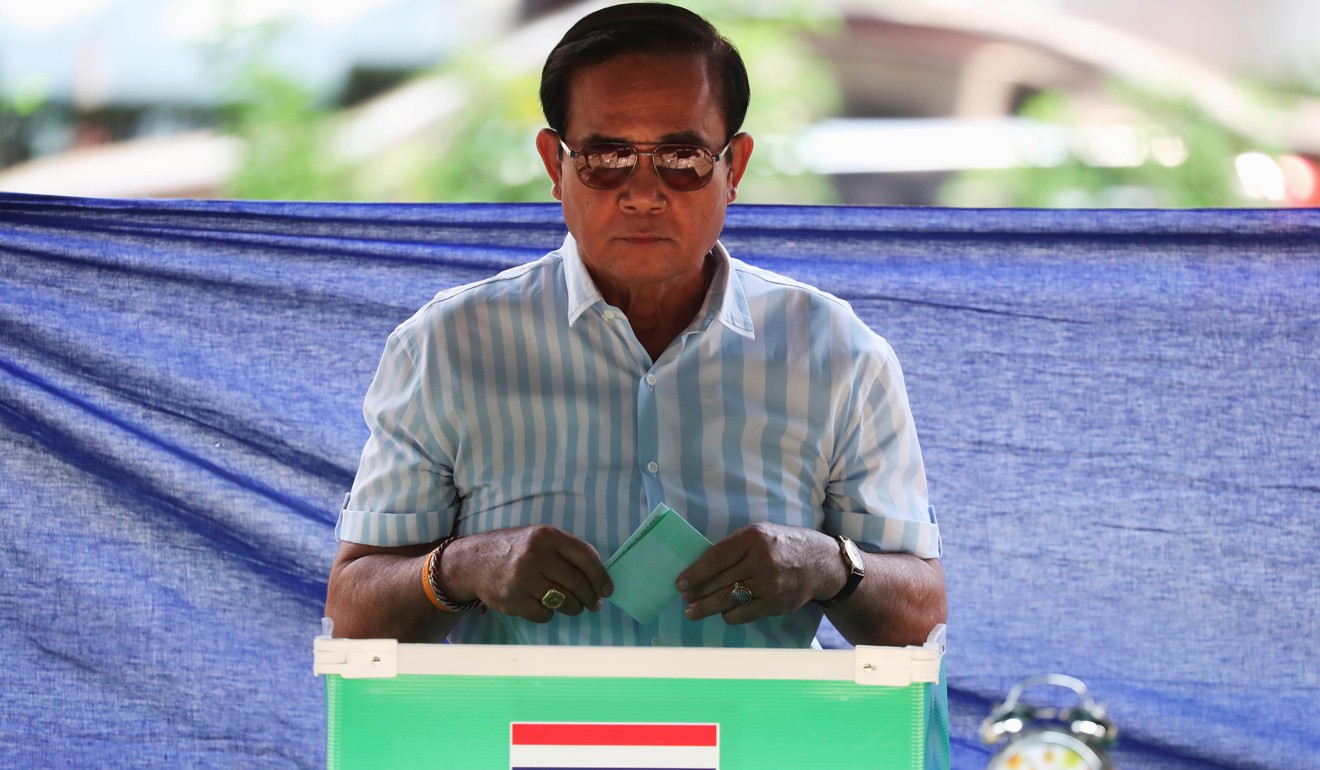 "I am ready to be a prime ministerial candidate. I am ready to be a prime minister."
Prayuth's Palang Pracharat Party has entered into an alliance with more than a dozen parties, tentatively securing 254 seats for the pro-junta camp. Six of those parties, including the Democrat Party, agreed to join with Palang Pracharat on Tuesday.
Thanathorn's one-year-old Future Forward produced a strong electoral performance in the March 24 elections, gaining 81 seats and coming in third after the Pheu Thai Party – which is backed by Thailand's influential Shinawatra family – and the Palang Pracharat Party.
But Thanathorn is currently suspended from performing the duties of an MP following an order by the constitutional court on the eve of the opening of parliament on May 24 related to his stake in a media company.
He faces charges of sedition for allegedly helping democracy demonstrators in 2015 and violating the Computer Crime Act when he spoke out against the junta in a Facebook Live broadcast last year.
The politician says the charges are politically motivated.
"On Wednesday I will be ready to make a speech as a prime ministerial candidate at the parliamentary convention, whether or not I will be allowed to enter," he said on Tuesday. "The case I face affects my qualifications as an MP, not as a prime minister."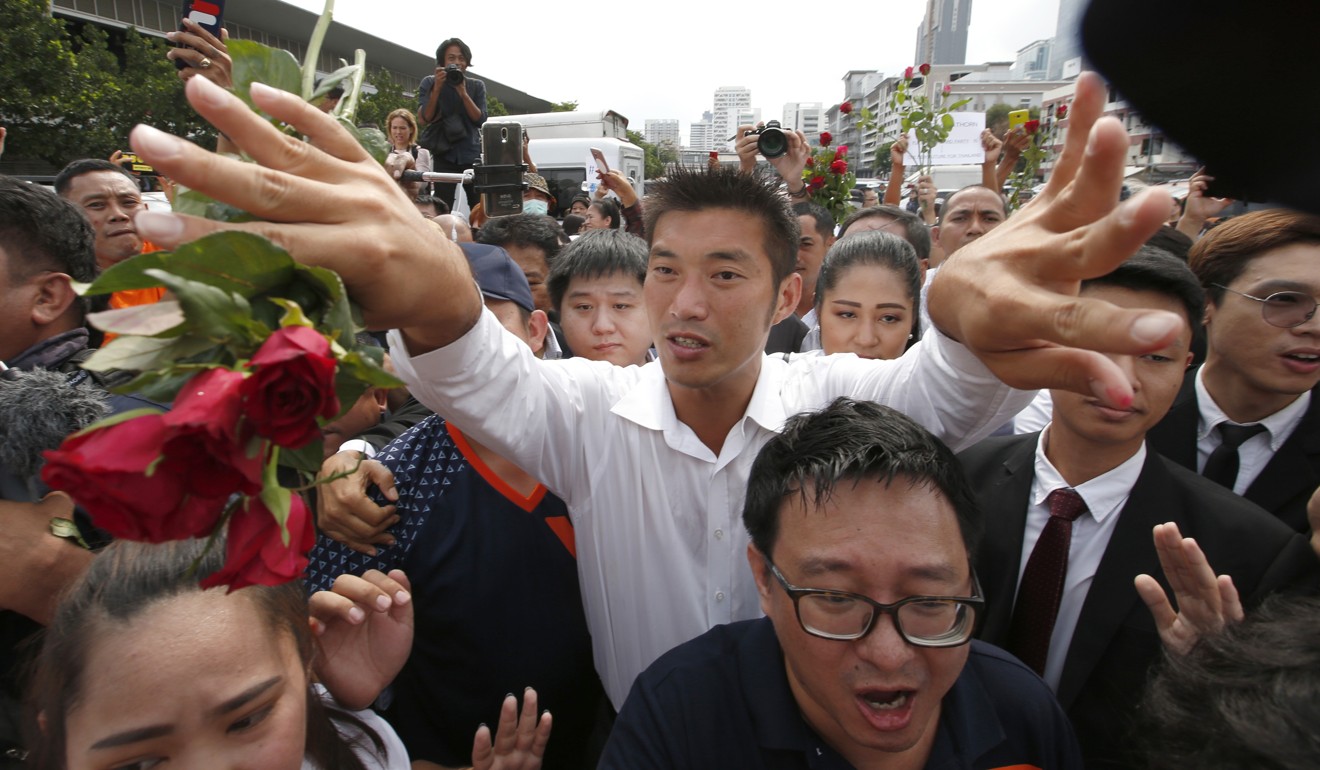 Thanathorn was sworn in as a member of parliament on May 25 but minutes later bid farewell to the house and promised to return.
He is now the sole challenger to Prayuth in the race to become prime minister. Palang Pracharat has invited the Bhumjaithai and Democrat parties, which hold 51 and 53 seats, to join its alliance. Both are eligible to submit a prime ministerial nomination but so far have not done so.
Pheu Thai controls the largest number of seats in the lower house with 136, but has sidestepped the premiership nominations. Bhumtham Vejayachai, its secretary general and a member of the "democratic front", said after Thanathorn's nomination on Tuesday: "We will not nominate any contenders to run for the prime ministerial post. We would like to keep the alliance intact in order to work out the problematic rules of the constitution so the nation can move forward."
The polls in March were the first since Thailand's invalidated elections of 2014 that led to the military seizing control. They have plunged the country into uncertainty and raised complex questions about seat allocation methods, the means of vote counting, and delays to the election outcome.
A constitution installed in 2017 allows parties with at least 25 seats to nominate a prime ministerial candidate in the 500-seat parliament, even if that person has not taken part in an election. It also allows a military-controlled 250-seat Senate to vote for a prime minister, who would need at least 376 votes from both lower and upper houses combined to command a majority.