Malaysia
Get more with myNEWS
A personalised news feed of stories that matter to you
Learn more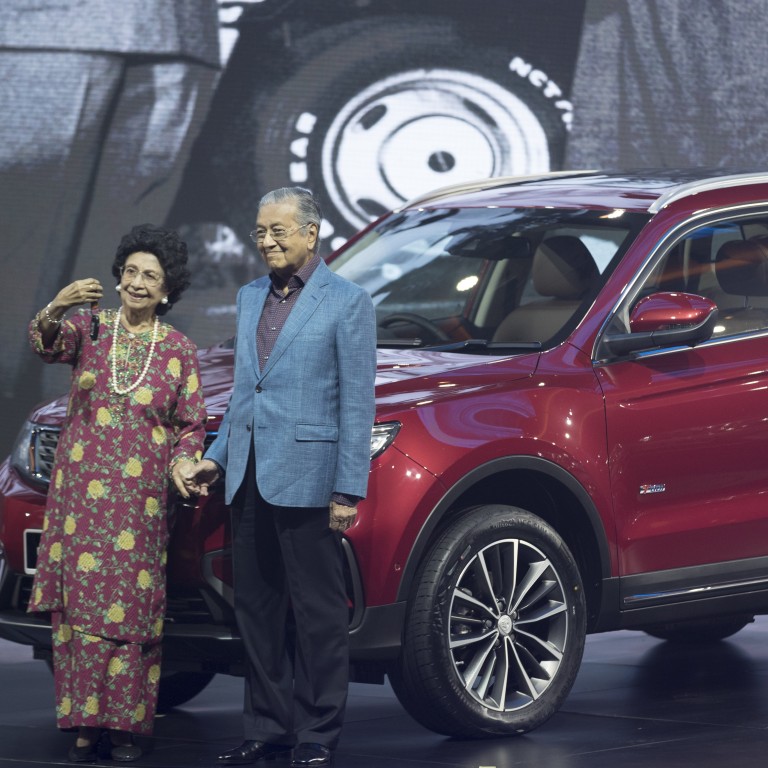 Malaysia rides on Japanese technology to roll out next national car
Local firm DreamEDGE will collaborate with Japan's Daihatsu to develop a third national car
The venture, which has got the backing of Prime Minister Mahathir, will roll out the first model by 2021
Just two years after
Malaysia
sold China a 49.9 per cent stake in its national car, Proton, the government on Friday announced a third national car project, with observers raising questions about the benefits of the new plan.
International Trade and Industry Minister Darell Leiking told the media that the first model of the new vehicle would be launched by March 2021.
The project, led by local anchor firm DreamEDGE, will be developed with advanced technology support from
Japanese
motor company Daihatsu.
"From the government's standpoint, the national car project is the nation's industrialisation catalyst, to spur the meaningful participation of Malaysians in advanced technology adoption. This will create new opportunities for local vendors and talent to be part of the high technology value chain," said the International Trade and Industry Ministry in a statement.
However, the government would not be funding the yet-to-be-named venture, raising questions from critics as to what constitutes a "national" car.
Malaysia currently has two home-grown automobile manufacturers: Perodua (Perusahaan Otomobil Kedua, or Second Automobile Manufacturer), and Proton (Perusahaan Otomobil Nasional, or National Automobile Company).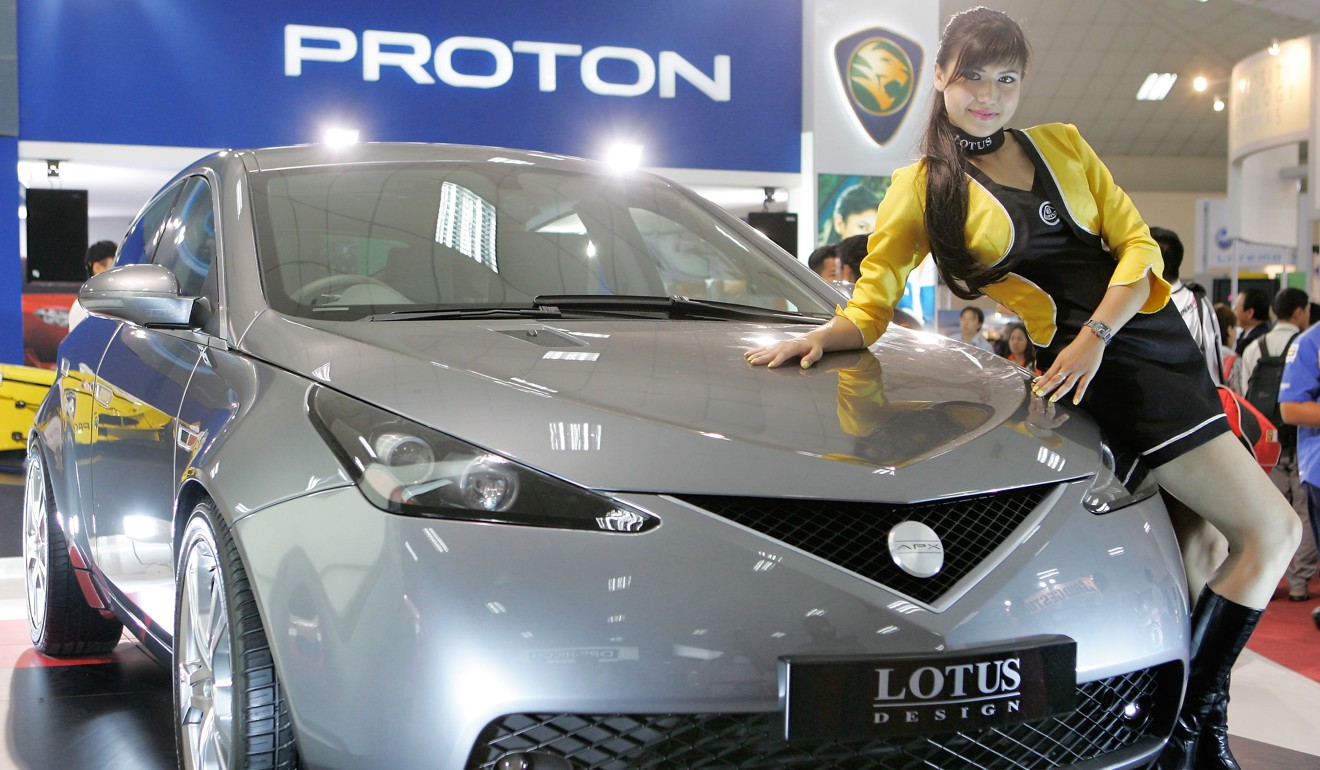 In 2017, Zhejiang Geely Holdings Group stepped in to rescue
Proton
, which was reeling from declining sales and losses of hundreds of millions of ringgit yearly. The Chinese carmaker acquired a 49.9 per cent stake in the national car manufacturer for 460.3 million ringgit (US$107.3 million) from Proton's parent, DRB-Hicom.
Although some decried the sale as a loss of a national symbol, including current Prime Minister
Mahathir Mohamad
, who founded Proton in the 80s during his first stint as premier and saw the move as selling off his "brainchild".
In December 2018, at the launch of the first car under the new partnership, Mahathir admitted that progress had been encouraging, although he expressed the wish for a "truly Malaysian" vehicle.
"I am extremely proud seeing how Proton has grown so much over the past 35 years. I am sure that it will come up with many more new models which will make the country proud. Maybe after this, future cars will be designed and modelled in Malaysia. Then we can have a 100 per cent Malaysian-made car in the future, with Geely's support," he said during the launch.
The new unnamed project, however, isn't the national car Malaysia needs, says industry watcher Aiman I. Abdullah.
"It alienates the hardworking talent and skill that has already been built, developed, and sharpened within Proton and Perodua. That is a big number of people, numbering in the hundreds of thousands. Additionally, DreamEDGE have said they will outsource production rather than set up their own manufacturing facility, which means giving jobs to people already employed to do them by manufacturers. So how does this even grow the industry?"
There were, he said, questions left unanswered by the government, including the definition of the term "national car" given limited government involvement and DreamEDGE's lack of expertise in mass automobile manufacturing.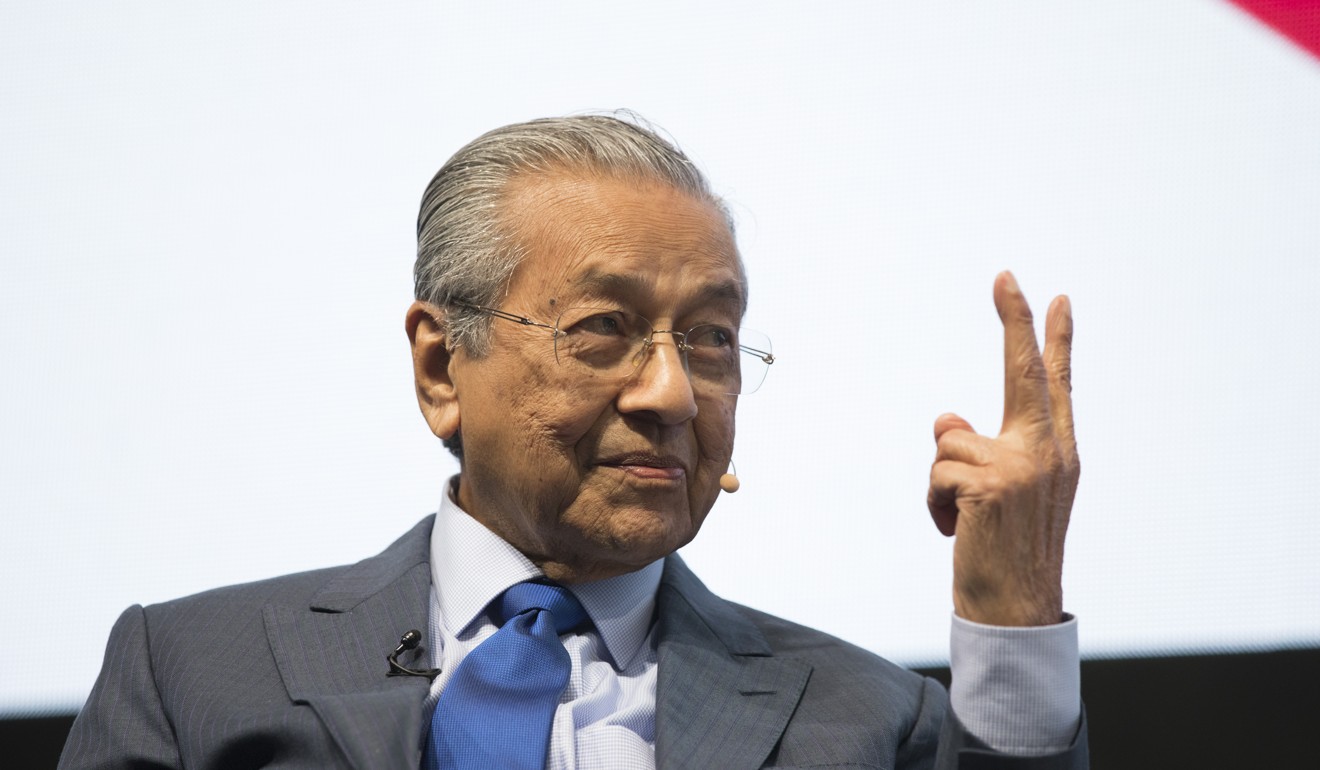 According to the ministry, DreamEDGE has "built experience in various applications through the establishment of multi-vertical mechanical design and process engineering, cutting across industry verticals, including the oil & gas, rail, defence, ship building & repair and digital dentistry, alongside its capabilities in energy efficient vehicle and motorsport research and development".
Leading Malaysian motoring website paultan.org reported that DreamEDGE had from an automotive perspective "been involved in turnkey projects in new vehicle development, which involves design, prototype development and developing systems for mass production".
"They (DreamEDGE) have a good business model and we believe this can work," said Minister Leiking, adding that Mahathir had given the project his approval.
Hezeri Samsuri, managing editor of automotive website careta.my, said the country's third go at a successful national car showed "that the government has learned its lesson from Proton and Perodua".
"They saw how they lost control over the first national car company with Geely manning the company and using Proton's license to penetrate foreign markets. They also saw how Perodua cannot expand as freely as it wants as its partner is controlling the manufacturing and also product side – although Daihatsu has been very accommodating recently, we have to agree, the pace is terribly slow."
Daihatsu owns a 20 per cent stake in Perodua.
On Twitter, Malaysians questioned the utility and motivations behind the project, with one user asking tongue-in-cheek "Did DreamEDGE at least reveal how many wheels will be on their new national car?"