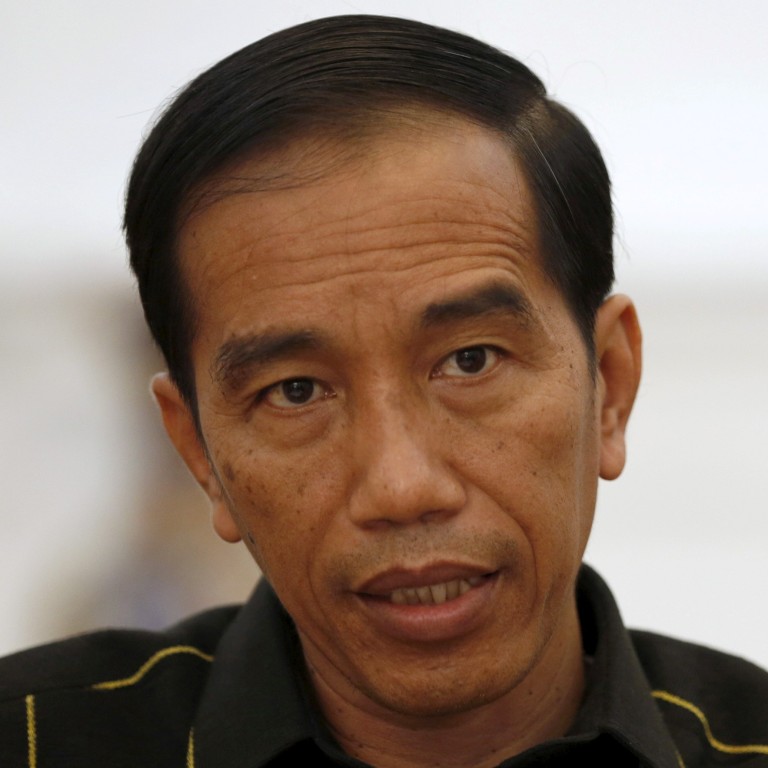 Indonesia's Joko Widodo insists protests over new laws won't stand in the way of reforms
As Widodo prepares to be sworn in for a second five-year term later this month, he faces an early test of his authority with plans to overhaul the nation's criminal code
The legislation, which would among other things infringe on gay rights, limit free speech and punish sex outside marriage, has been criticised as a threat to Indonesia's democracy and foreign investment
Indonesian
President Joko Widodo said the
wave of protests
provoked by his government's controversial legislative agenda will not derail reforms aimed at driving growth as
his country
wrestles with the implications of a global slowdown and ongoing trade war.
"Indonesia is a democracy," the president, known as Jokowi, said during an interview in Solo in Central Java on Wednesday, noting he had the authority to push through his reforms. "If people want to express their opinions, they can, but the most important thing is no anarchy, no riots, no destroying public facilities."
As Widodo prepares to be sworn in for a second five-year term later this month, he faces an early test of his authority with plans to overhaul the nation's criminal code. The wide-ranging legislation, which would among other things infringe on gay rights, limit free speech and
punish sex outside marriage
, has been criticised as a threat to Indonesia's democracy and foreign investment.
He has moved to delay the amendments to the criminal code but the backlash over that legislation as well as another law passed last month that
weakened the country's anti-corruption agency
has affected public sentiment just months after Widodo's landslide election win. On Wednesday, thousands of workers protested in front of the parliament over the country's labour, wage and health insurance regulations, which they say are discriminatory.
Widodo noted there had been protests when he was mayor of Solo and governor of Jakarta.
"They were normal," he said. "As president, there are protests in front of the palace too. Sometimes I ask them to come in and I listen to what they want to say. Sometimes I don't."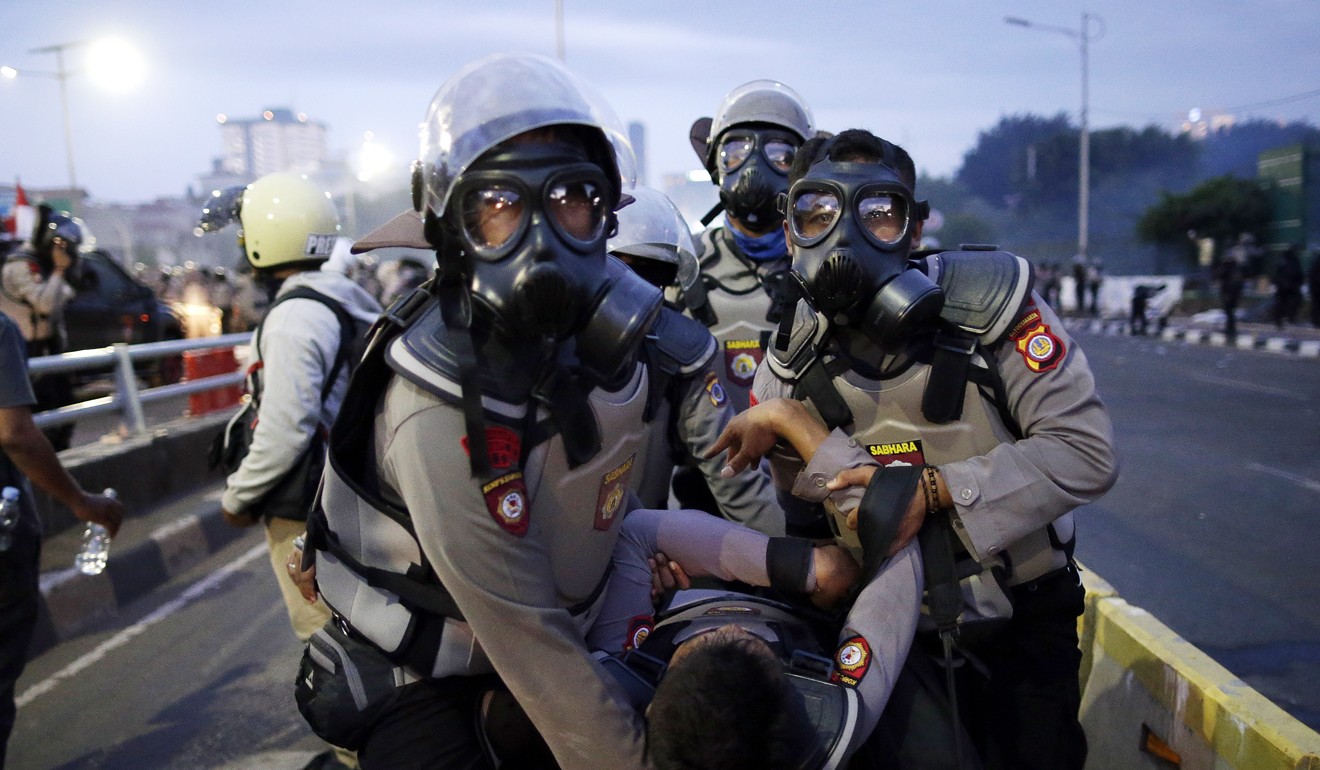 Pressing ahead with reforms
With Southeast Asia's biggest economy struggling in the face of the
US-China trade war
and a global slowdown, it also looms as a complicating factor as he seeks support for labour reforms needed to boost growth and create millions of jobs.
Businesses have long complained that generous severance packages, a complex minimum wage system and restrictions on hiring and firing workers make it difficult for them to expand operations.
He said planned changes to the labour law will apply to new employees, proposals he'll discuss with trade unions before taking them to parliament. By restricting the rules to new jobs only, Widodo can attract
businesses wanting to set up shop in Indonesia
or looking to expand, while defusing opposition from labour groups.
"Every year there are 3 million new workers in the job market," Widodo said. "They must be given room to enter the job market. Second, we want to address investors' complaints. We have to revise the law and we hope that more investment will create competition among companies to get better workers."
Indonesia is trying to make up lost ground against regional peers vying for a slice of the business that's relocating out of China amid that nation's escalating trade war with the US. So far, smaller rivals like
Vietnam
are outperforming Indonesia, prompting Widodo to enact economic reforms that investors have long been pushing authorities to make. He will need to win over trade unions, which have already threatened protest action over possible changes to wage and health insurance regulations.
Indonesia restricts foreign investment in a number of industries from banking to brewing. A plan announced back in November to revise the limits and open up some sectors to as much as 100 per cent foreign ownership was delayed following a backlash from local businesses.
The president on Wednesday said he would allow 100 per cent foreign ownership in sectors such as health and education in special economic zones. He also plans to create an "apparel zone" in Central Java to build on the key export industry that already exists in the province, and allow 100 per cent foreign investment in the sector.
Relative to the size of its economy and population, Indonesia attracts little foreign direct investment. In a recent World Bank document presented to Widodo, none of the 33 Chinese companies that announced plans to set up or expand production abroad between June and August chose Indonesia. They preferred locations such as Vietnam and Cambodia.
"We compete against other countries in attracting investment, to create jobs," Widodo said. The two main complaints he hears from investors are regarding employment in labour-intensive industries and licensing rules, he said. "We will work on these two as soon as possible."
More benefits from natural resources
Widodo also has plans to maximise benefits from its natural resources, particularly
palm oil
, which is used to make everything from soap to chocolate. He wants to process more palm oil domestically, which would potentially mean fewer exports of the unrefined form.
Although he is not yet considering banning shipments of crude palm oil, the prospect of more domestic processing and potentially lower exports would have a profound impact on the global market.
"We want crude palm oil to become processed goods. Why not? Or jet fuel or cosmetics, soap," Widodo said. "The direction we're going is we want to build a semi-processed or processed goods industry or downstream industry. No longer raw materials, we want added values."
Indonesia is the world's biggest producer and exporter of palm oil, accounting for more than half of the world's supply. It shipped about 34.7 million tonnes, or 73 per cent of its output, abroad last year, mainly to
India
and China. About a third of that is in its crude, unrefined form, and the rest as processed oil.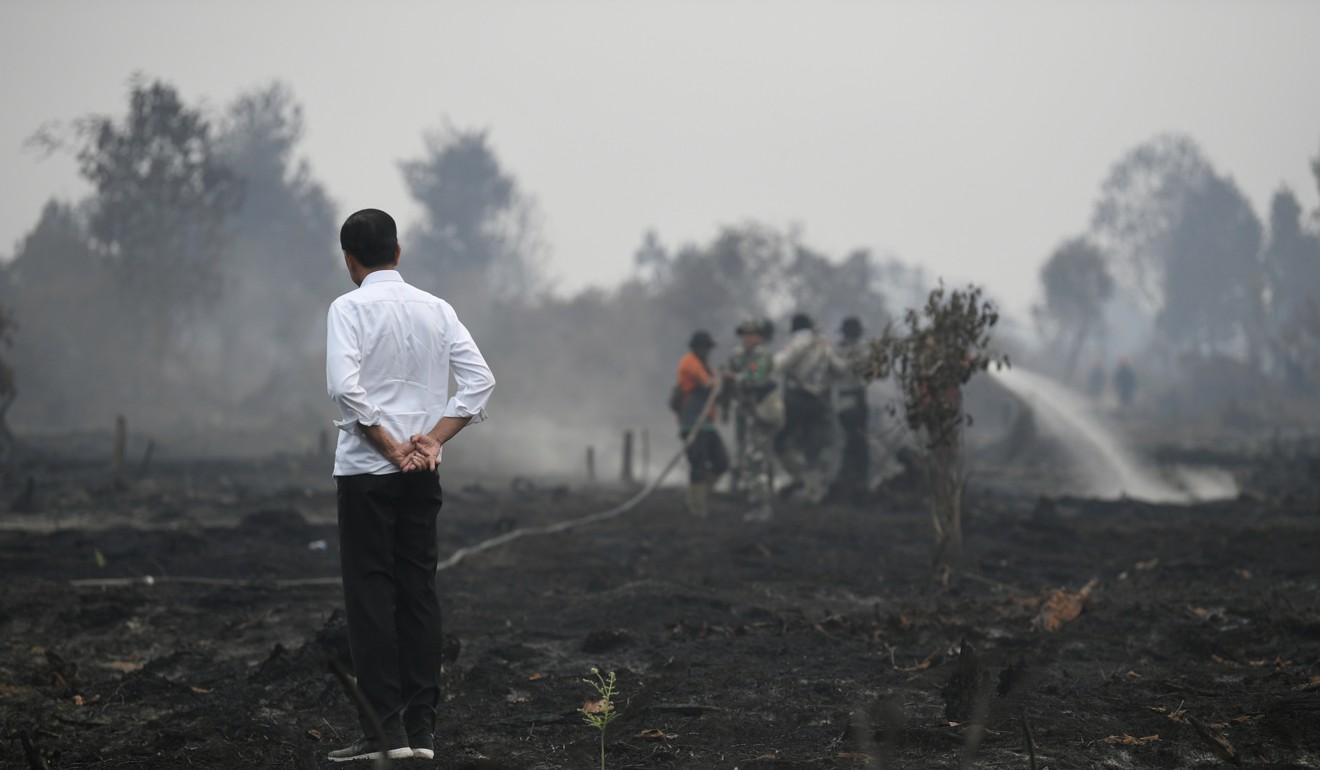 More broadly, Indonesia wants to follow
Germany
and China's success in developing their domestic industry, Widodo said.
"We want to see how industrialisation is in Germany, so can use it as an example," he said. "We can also take a look at China. We want Indonesia to have a different type of industrialisation because Indonesia has different raw materials."
Indonesia's economy is projected to grow at its fastest pace in seven years in 2020, despite a deteriorating global outlook and rising risks of recession abroad. The economy is forecast to add 5.3 per cent next year, according to assumptions approved by the Indonesian parliament last week.
This article appeared in the South China Morning Post print edition as: widodo vows protests will not hit reforms