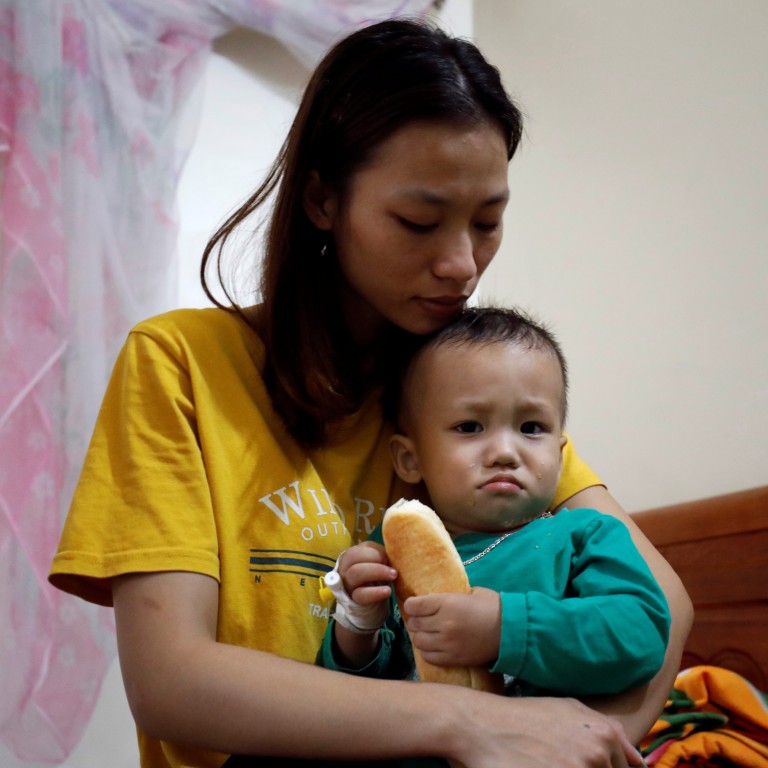 Hanoi orders probe as majority of Essex truck death victims likely from Vietnam
The victims, who are believed to come from impoverished provinces of Ha Tinh and Nghe An, may have been travelling on false Chinese passports
Prime Minister Phuc ordered the police to launch an investigation into alleged human trafficking activities
The majority of the
39 people found dead in the back of a truck
near London were likely from Vietnam, a community leader from the rural, rice-growing community, where many of the victims are believed to have come from said on Saturday.
The discovery of the bodies – 38 adults and one teenager – was made on Wednesday after emergency services were alerted to people in a truck container on an industrial site in Grays, Essex.
Police have said they believe the dead were Chinese but Beijing said the nationalities had not yet been confirmed. Chinese and Vietnamese officials are now both working closely with British police, their respective embassies have said.
Father Anthony Dang Huu Nam, a Catholic priest in the remote town of Yen Thanh in northern-central
Vietnam's
Nghe An province, 300km south of Hanoi, said he was liaising with family members of the victims.
"The whole district is covered in sorrow," Nam said, as prayers for the dead rang out over loudspeakers throughout the misty, rain-soaked town on Saturday.
"I'm still collecting contact details for all the victim's families, and will hold a ceremony to pray for them tonight."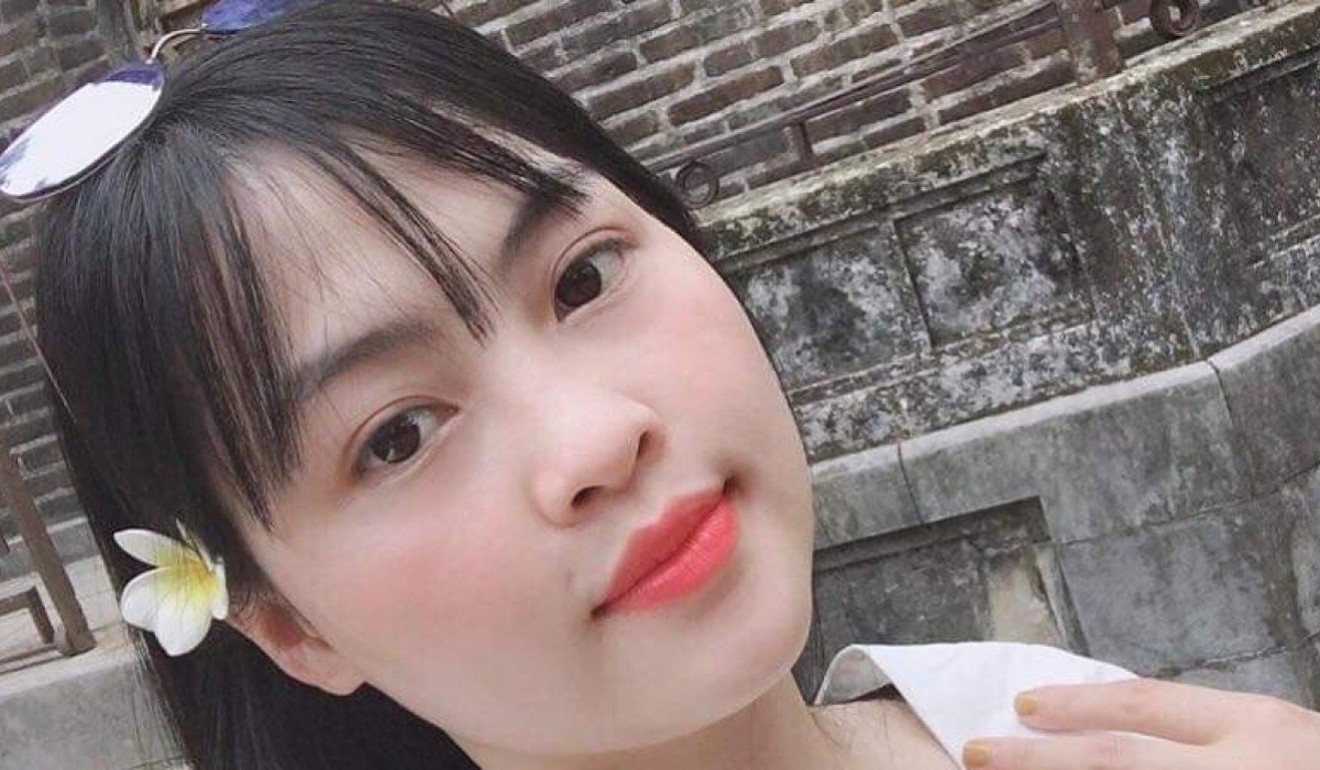 "This is a catastrophe for our community."
Nam said families told him they knew relatives were travelling to the UK at the time and had been unable to contact their loved ones.
Prime Minister Nguyen Xuan Phuc ordered government officials to help establish the identities of the victims and look into cases of Vietnamese citizens sent abroad illegally.
Phuc also ordered the police to launch an investigation into alleged human trafficking activities.
"Any violations will be strictly dealt with," Phuc said in a statement posted on the government website. He said he wanted reports on the case from authorities by November 5.
In Yen Thanh, dozens of worried relatives of 19-year-old Bui Thi Nhung gathered in the family's small courtyard home, where her worried mother has been unable to rise from her bed.
"She said she was in France and on the way to the UK, where she has friends and relatives," said Nhung's cousin, Hoang Thi Linh.
"We are waiting and hoping it's not her among the victims, but it's very likely. We pray for her everyday. There were two people from my village travelling in that group".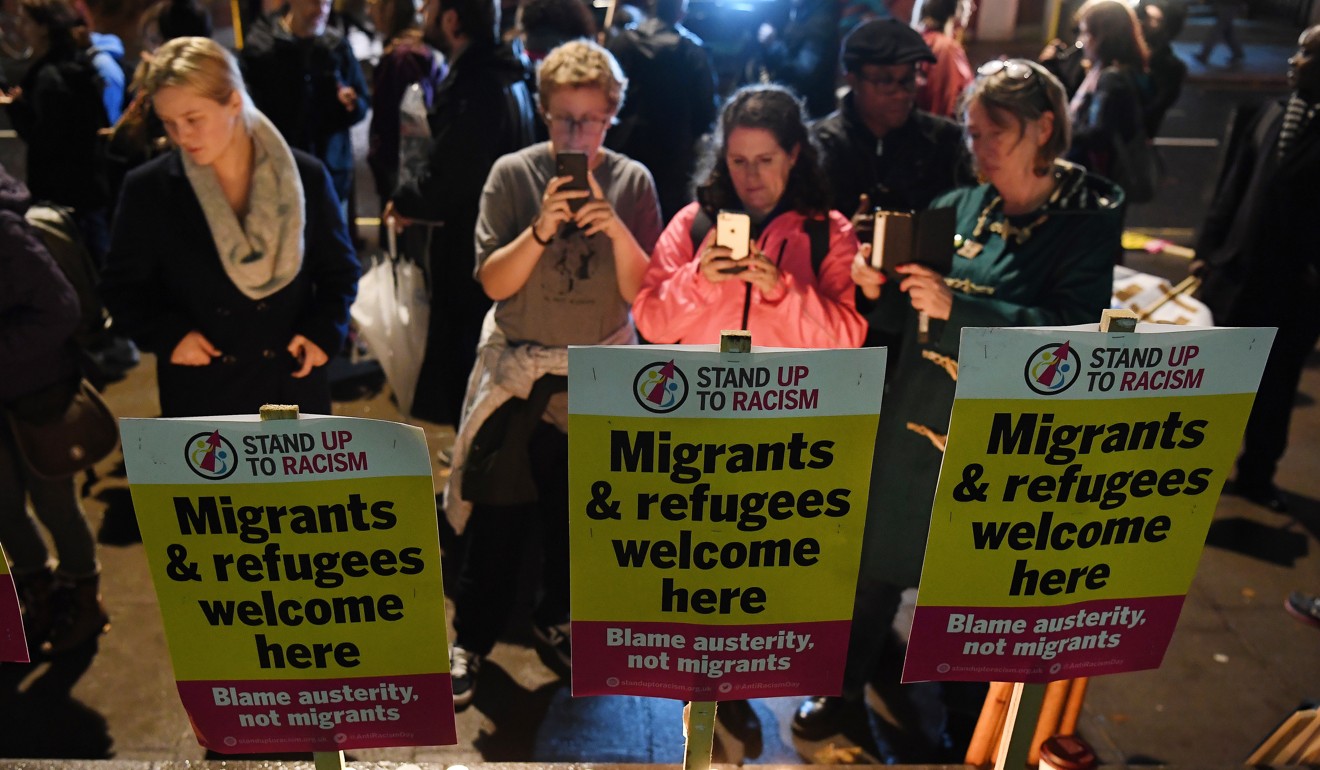 In comments under a photo uploaded to Nhung's Facebook account on Monday, two days before the doomed truck was discovered, one friend asked how her journey was going.
"Not good," Nhung replied. "Almost spring," she said, using a term in Vietnamese meaning she had almost reached her destination.
Nghe An is one of Vietnam's poorest provinces, and home to many victims of human trafficking, who end up in Europe, according to a March report by the Pacific Links Foundation, a US-based anti-trafficking organisation.
Other victims are believed to come from Ha Tinh, an impoverished province in a part of Vietnam where many of the country's illegal migrants come from.
Another suspected victim from Ha Tinh, 26-year-old
Pham Thi Tra My
, had sent a text message to her mother saying she could not breathe at about the time the truck container was en route from Belgium to Britain.
"That girl who said in her message that she could not breathe in the truck? Her parents cannot breathe here at home," Nam said.
"I'm sorry Mom. My path to abroad does not succeed. Mom, I love you so much! I'm dying because I cannot breathe," she said in the message confirmed by her brother Pham Manh Cuong.
He received another message from her a few hours later saying: "Please try to work hard to pay the debt for mummy, my dear," according to a text sent at 12:15 (Vietnam time) on Wednesday.
Nguyen Dình Gia, the father of 20-year-old Nguyen Dình Luong, feared his son was among the dead.
He said he had not been able to reach him since last week, when he told his father he would join a group in Paris that was trying to reach England.
"He often called home but I haven't been able to reach him since the last time we talked last week," Gia said. "I told him that he could go to anywhere he wants as long as it's safe. He shouldn't be worry about money, I'll take care of it."
Another person who may have died is Nguyen Dinh Tu, who had been working illegally in Romania and Germany, where he lost his job.
A few months ago, he asked his wife Hoang Thi Thuong to help him raise 11,000 pounds (US$14,000) to cover the cost of an illicit trip from Germany to the UK.
"I lost contact with him on October 21," Thuong said. "I have a big debt to pay, no hope, and no energy to do anything".
Tu's father said relatives in the UK had told him that Tu was inside the truck, and had been planning to pick him up.
"They were supposed to pick him up at the drop-off point but they called and said Tu was in that truck," Tu's father, Nguyen Dinh Sat, said.
"I haven't heard anything from my son".
A representative for VietHome, a UK-based organisation for the Vietnamese community, said it sent the pictures of nearly 20 people reported missing to the police.
Beijing said it could not yet confirm the victims' nationalities or identities. There was speculation circulating online in Vietnam that the victims may have been travelling on false China passports.
"The police said that they were urgently carrying out the verification work and the identities of the victims cannot be confirmed at present," said Tong Xuejun, a Chinese consular official in London.
"We hope the British side can verify the victims' identities as soon as possible," he said. "What I want to stress is that no matter what their nationalities are, this incident is a huge tragedy, which arouses attention of the international community to issues of illegal immigration."
Foreign Ministry spokeswoman Hua Chunying said Chinese authorities were also seeking information from police in Belgium, as the shipping container in which the bodies were found was sent from the Belgian port of Zeebrugge to England.
The truck carrying the migrants arrived in Purfleet on the River Thames estuary on a ferry from Zeebrugge just over an hour before ambulance crews called the police at 1:40am (local time).
The driver, a 25-year-old man from Northern Ireland, was arrested at the scene.
On Friday, three more people were arrested on suspicion of conspiracy to traffic people and manslaughter, British police said.
Investigators started carrying out autopsies on Friday to establish how the victims died before the work begins on trying to identify them.
The tragedy recalls the deaths of 58 Chinese migrants who suffocated in a truck in Dover, Kent, in 2000 after a perilous, months-long journey from China's Fujian province.
Additional reporting by Associated Press and Agence France-Presse
This article appeared in the South China Morning Post print edition as: Majority of truck tragedy victims are likely to be Vietnamese, priest claims