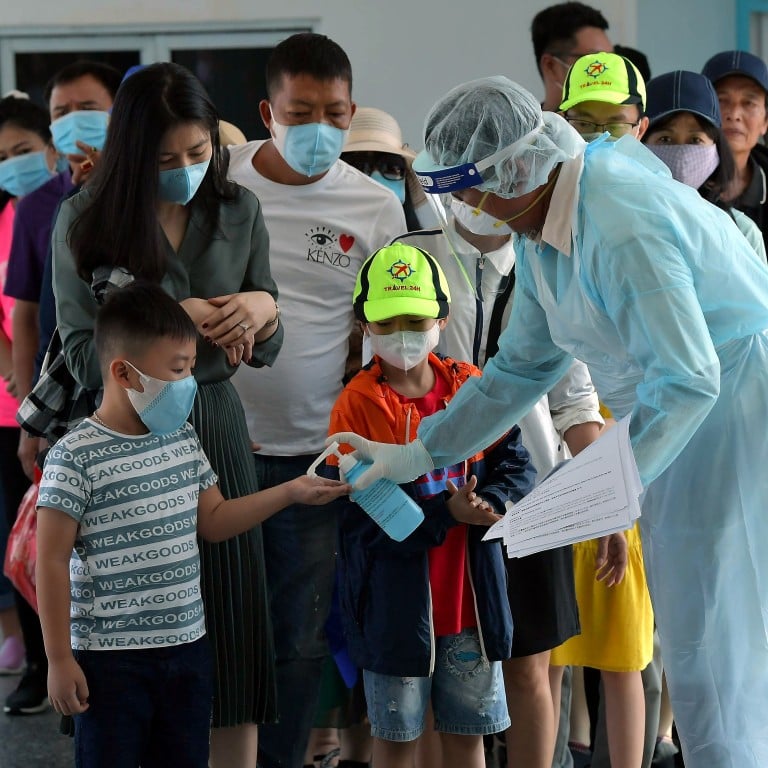 China coronavirus: Malaysia confirms 3 new infections, taking total cases to 7
All of the infections in Malaysia are Chinese nationals and new cases involve a four-year-old girl, a 52-year-old man and the mother of two children already infected
The 2019-nCoV, which originated in Wuhan, China has so far claimed 132 lives there and infected more than 6,000 people in several countries
Malaysia's health ministry said on Wednesday three more people had been infected with the
new coronavirus
, taking the total to seven, all of whom are Chinese nationals. The new cases involve a four-year-old girl, a 52-year-old man and the mother of two children confirmed infected earlier, the ministry said in a statement.
Health director general Dr Noor Hisham Abdullah said that two out of the three new cases were from among the Patient-Under-Investigation (PUI) group. Meanwhile, one case was from close contact with infected patients.
The two PUI cases involved the four-year-old girl currently being treated at an isolation ward at the Hospital Sultanah Maliha in Langkawi and the 52-year-old man, who is receiving treatment at the isolation ward of Hospital Sultanah Aminah in Johor Baru.
In the close contact case, Noor Hisham said it involved the daughter-in-law of the man who was the first 2019-nCoV positive case in Singapore.
"The woman whose status was previously negative decided to stay in Malaysia to look after her two children who are being treated at the Hospital Sungai Buloh isolation ward after they tested positive," Noor Hisham said.
From Jan 10 to Jan 28, the cumulative number of PUI cases for 2019-nCoV stood at 78 people, whereby 39 are Malaysians, 36 Chinese, and one each from Jordan, Brazil and Thailand.
From this PUI group, three cases were confirmed to be positive 2019-nCoV, 74 negative and one case still awaiting lab results.
As reported previously, Noor Hisham said 25 people who were close contacts with the positive 2019-nCoV cases in Singapore and Johor had been identified.
From this, the four of them who were confirmed to be infected with 2019-nCoV are being treated at the isolation ward of Hospital Sungai Buloh and are in stable condition.
Meanwhile, lab tests on the other 21 close contacts found them to be 2019-nCoV negative and the individuals were released from quarantine.
The 2019-nCoV, which originated in Wuhan, China has so far claimed 132 lives there and infected more than 6,000 people in several countries.