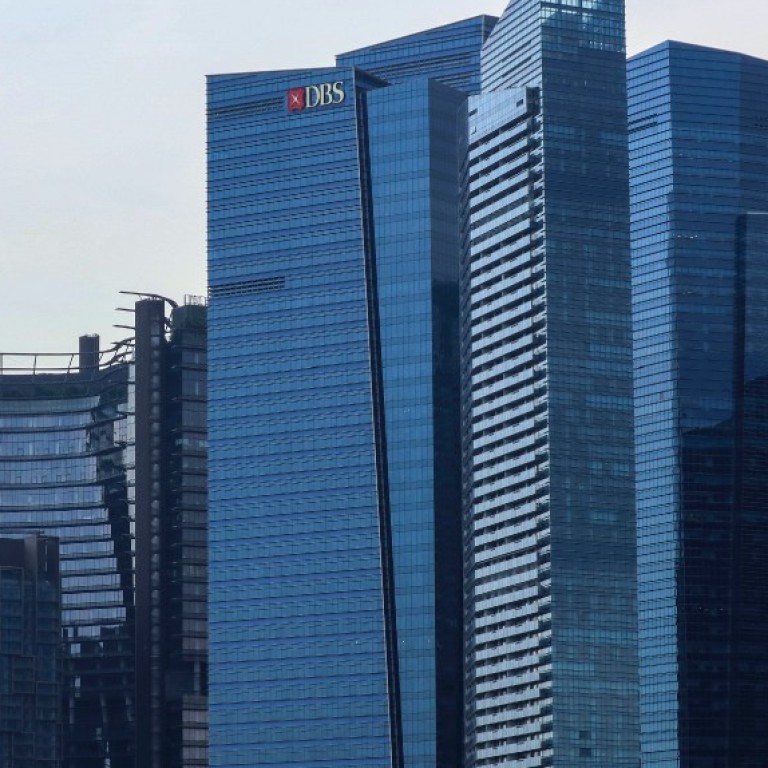 Singapore bank DBS evacuates 300 staff after coronavirus case surfaces
As a precautionary measure, all 300 employees on Level 43 at MBFC have been evacuated and will work from home, the bank said
Singapore has reported 50 cases of coronavirus, one of the highest number of infections outside China
Singapore's biggest bank DBS evacuated 300 staff from its head office at Marina Bay Financial Centre Tower 3 on Wednesday after one of its workers tested positive for the
coronavirus
.
"I regret to inform you that there is one confirmed case of coronavirus at DBS Asia Central on Level 43 today," Singapore country head Tse Koon Shee said in an internal memo.
"As a precautionary measure, all 300 colleagues on Level 43 at the Marina Bay Financial Centre (MBFC) have been evacuated and will work from home for the time being."
When contacted for comment, DBS said one of its employees who had been tested on Tuesday for the virus was confirmed as having the infection on Wednesday morning.
"During this difficult time, the bank will be providing this employee and his family with every support and guidance," it said in a statement.
"[In addition to the quarantine] we are also currently conducting detailed contact tracing with all employees and other parties that the infected employee may have come into contact with."
The affected space and associated common areas such as lifts and toilets were being deep cleaned and disinfected in accordance with Ministry of Health guidelines, it added.
DBS said it has activated business continuity plans, with employees working from home or from split sites. It said staff will also receive a care pack which includes face masks, a thermometer, hand sanitiser and vitamin C.
Long queues had formed this week to enter some offices in Singapore's financial district as employers started screening workers for temperature. Warnings by building management of cases in some downtown office buildings have also been widely shared on social media.
Some companies, including DBS, are cancelling physical results briefings and choosing to hold them via teleconference. The government has cautioned people against shaking hands as a form of greeting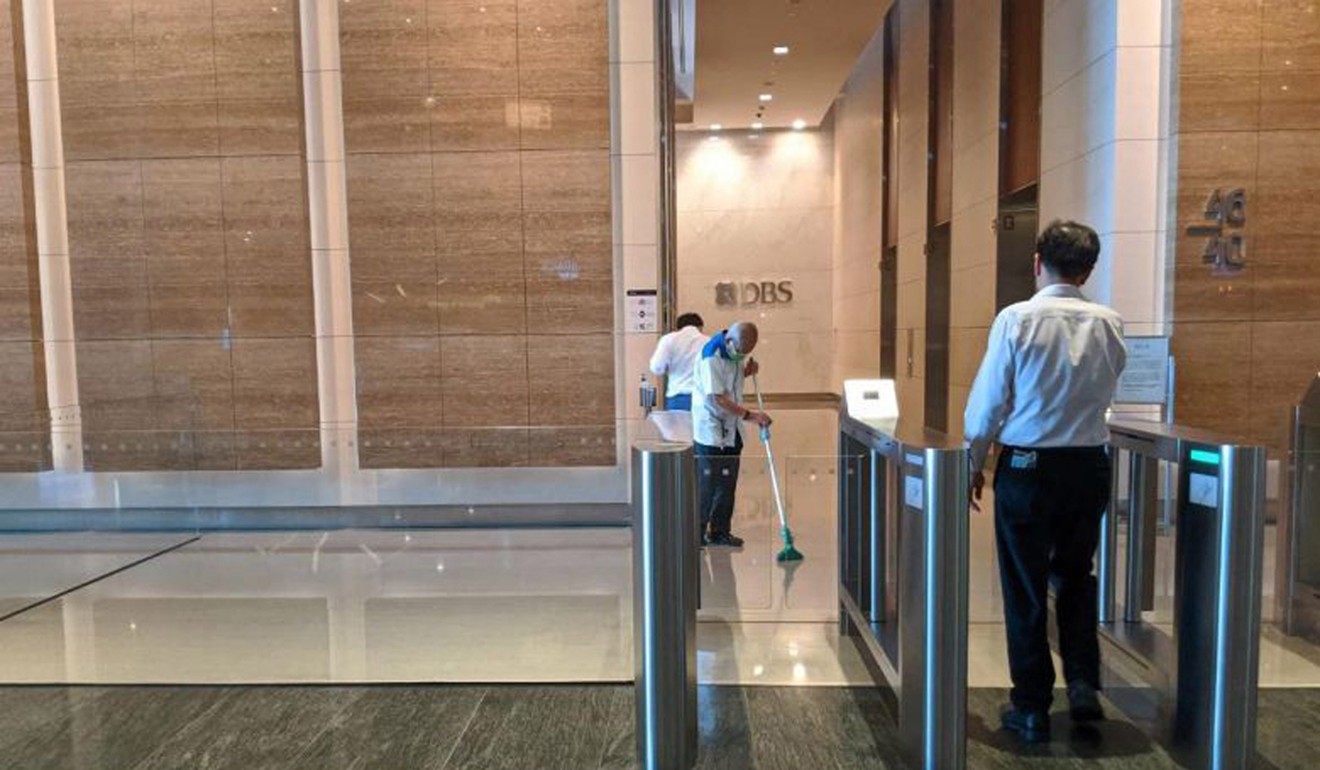 Singapore
has reported 50 cases of coronavirus, one of the highest number of cases outside China where it has already claimed more than 1,100 lives. There is mounting evidence of local transmission, and the government has been trying to calm nerves after it raised the virus alert level last week, sparking panic buying of essentials such as rice and toilet paper.
DBS has a 30 per cent stake in MBFC Tower 3, which serves as its headquarters. The 46-storey property is home to more than 5,000 employees, and it occupies 18 floors.
Other tenants include Rio Tinto Group and law firms Clifford Chance and WongPartnership, according to the property's website.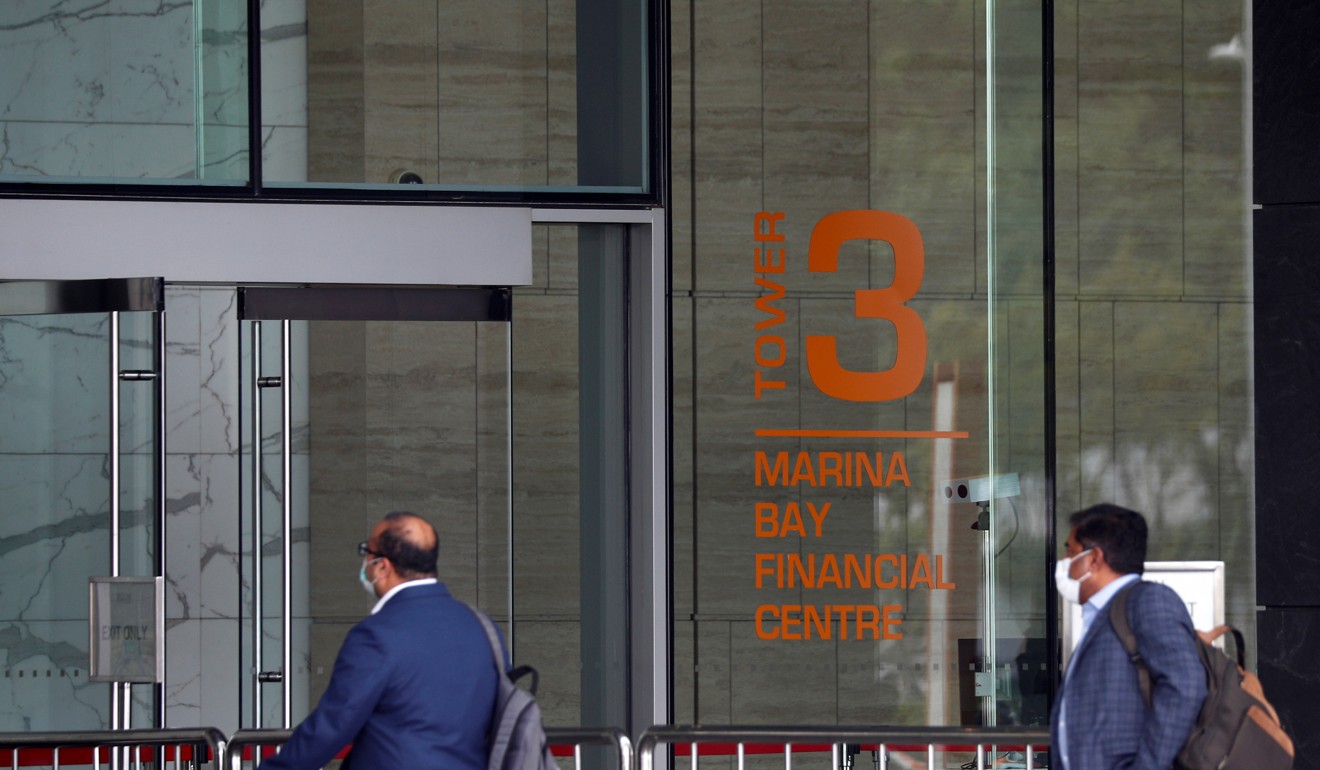 A worker at an unnamed firm in nearby MBFC Tower 1 was confirmed as being infected with the coronavirus over the weekend, and another case was detected at Clifford Centre. That person is an employee of United Industrial Corp., according to an advisory to tenants in the building where UIC is located.
Standard Chartered Plc is an anchor tenant at Tower 1. The British has declined to comment on whether the virus case comes from among its employees.