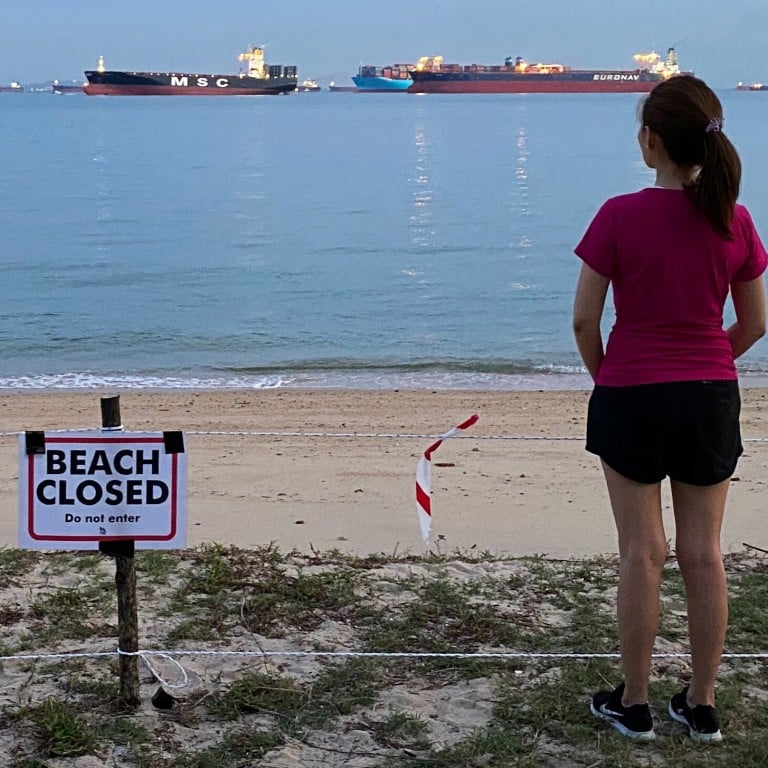 Coronavirus: Singapore gets strict on 'circuit breaker' offenders as it reports 191 new cases, eighth death
Anybody not abiding by the partial lockdown rules will be fined US$212 for their first offence, instead of being issued with a warning
Singapore also closed beaches and will make it mandatory for commuters to wear masks on public transport, to curb the spread of Covid-19
Singapore
's health ministry confirmed 191 new
coronavirus
cases on Saturday, taking its total number of infections to 2,299.
The city state also reported its eighth death from the disease, a 90-year-old man who tested positive for the coronavirus on April 3 and was admitted to the National Centre for Infectious Diseases that day. He died on Saturday morning.
The country's Ministry of Health said 51 of the new cases were linked to foreign worker dormitories and 21 were linked to other cases or clusters.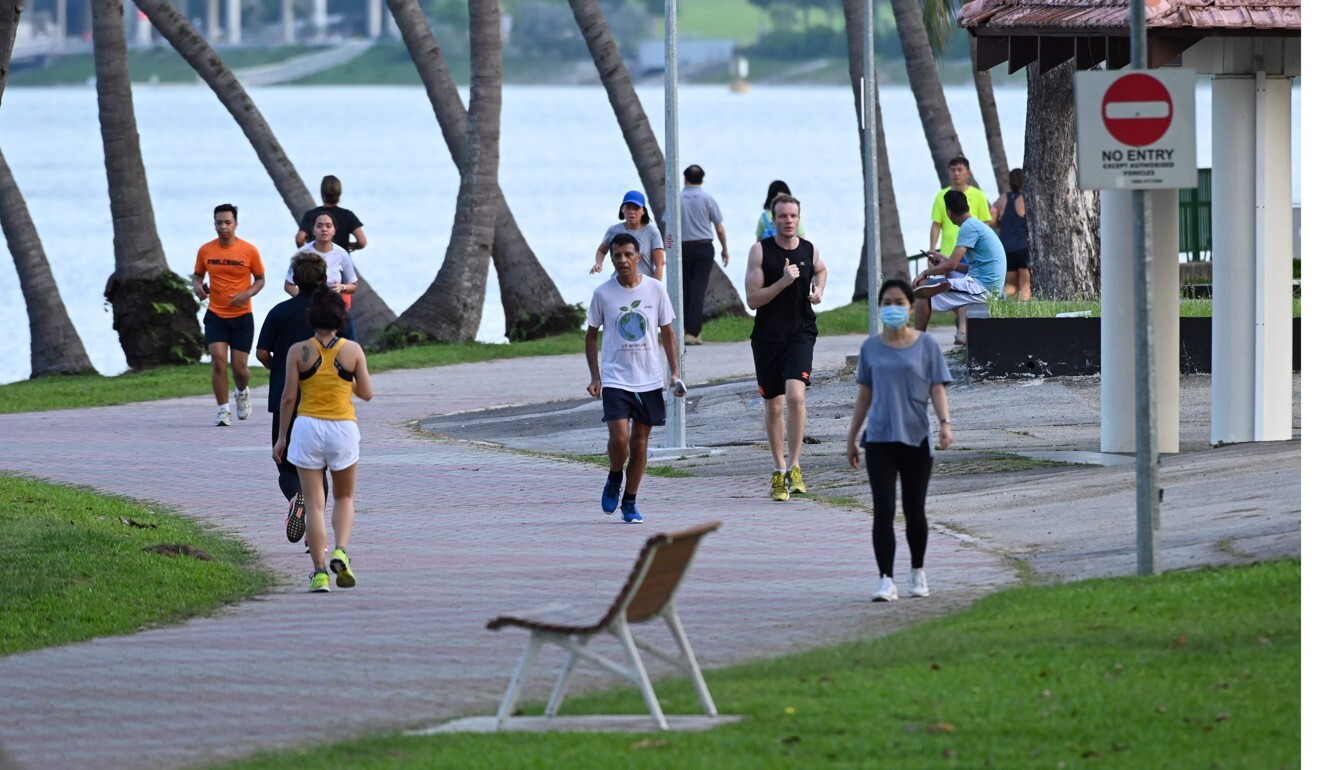 The government has imposed a
partial lockdown
until May 4, calling it a "circuit breaker" period, in which everybody is asked to stay at home at all times except for essential needs such as buying food or visiting a doctor. When outside, people must maintain a safe distance from each other.
From Sunday, anyone who is not abiding by these "circuit breaker" measures will be fined S$300 (US$212) for their first offence, instead of being issued with a warning, Minister for the Environment and Water Resources Masagos Zulkifli said on Saturday.
In a Facebook post, Mr Masagos said that the move came as there are still too many people not taking the circuit breaker measures seriously, with enforcement officers issuing more than 3,000 written stern warnings and more fines on Saturday. "Stiffer penalties are clearly needed," he said.
Singapore on Saturday closed its beaches, after it closed off some areas in parks and nature reserves on Friday.
"Tougher measures" are necessary as safe-distancing measures are not being strictly followed, Minister for National Development Lawrence Wong wrote in a Facebook post.
"In theory, we could keep most places open, so long as safe distancing measures are strictly adhered to," Wong said on Saturday. "But increasingly we see that this is hard to achieve."
The government will also make it mandatory for commuters to wear masks on public transport even after the end of the partial lockdown period as buses and trains become crowded again.
The city state has distributed masks to each household.
"This will minimise transmission in public transport during post-CB period when safe distancing is compromised," Transport Minister Khaw Boon Wan said in a Facebook post on Saturday. "To prepare for this, we will get commuters to wear masks, now, when using public transport."
Khaw did not say how long it will remain mandatory for the masks to be used.
The country reported its highest daily increase of infections on Thursday with more than 200 of the 287 new cases linked to foreign worker dormitories, where inhabitants often stay in cramped conditions. The number of new cases declined to 198 on Friday, and 191 on Saturday.
Singapore will set up two floating accommodation facilities to temporarily house healthy foreign workers starting next week, the Maritime and Port Authority of Singapore said on Saturday.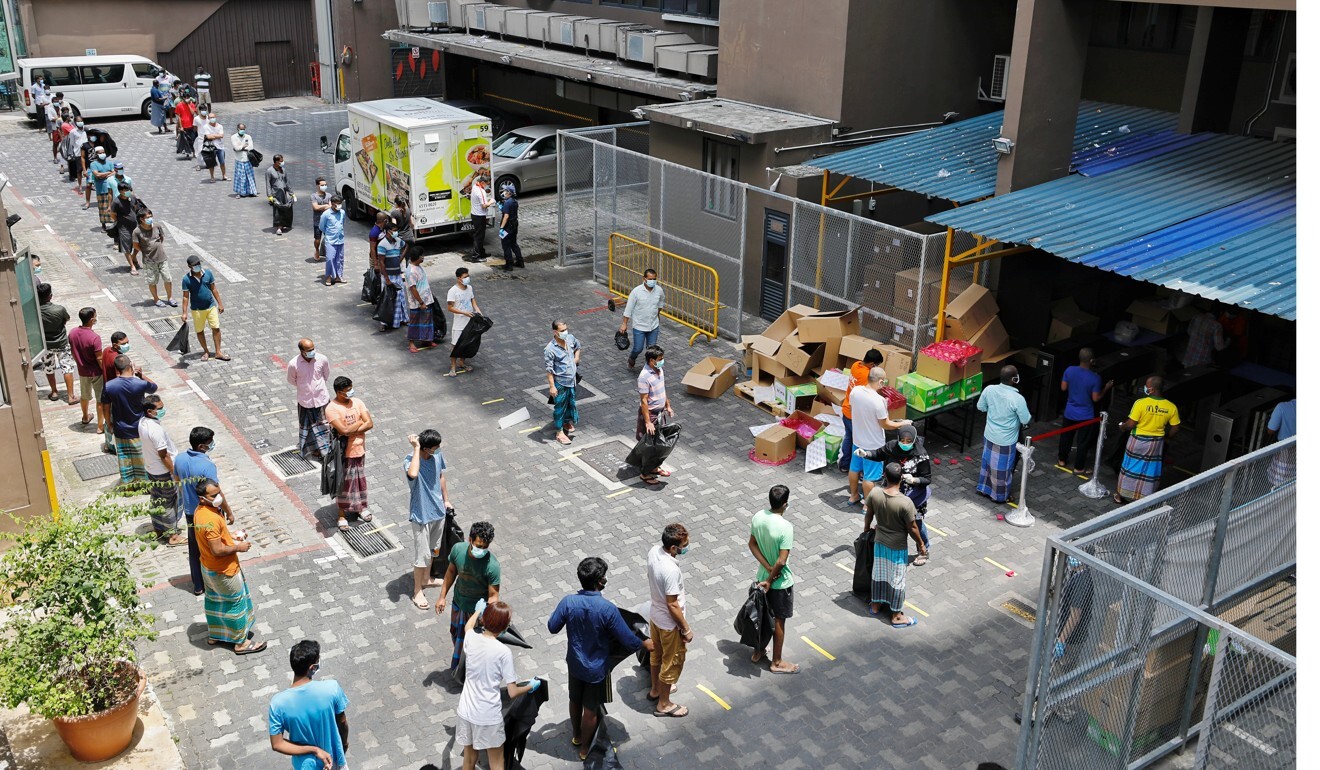 Foreign workers will go through health checks including swab tests before boarding, and the government will arrange for their daily essential needs while a medical facility will be set up nearby on land.
The facilities housing thousands of foreign workers have emerged as one of Singapore's biggest challenges in its fight to stem the coronavirus.
With the new cases, those groups now account for about a quarter of all infections.
There are more than 284,000 foreign workers in the construction sector, according to June 2019 data published by the manpower ministry. That accounts for nearly 5 per cent of Singapore's population of 5.7 million.
See the full Today Online story here