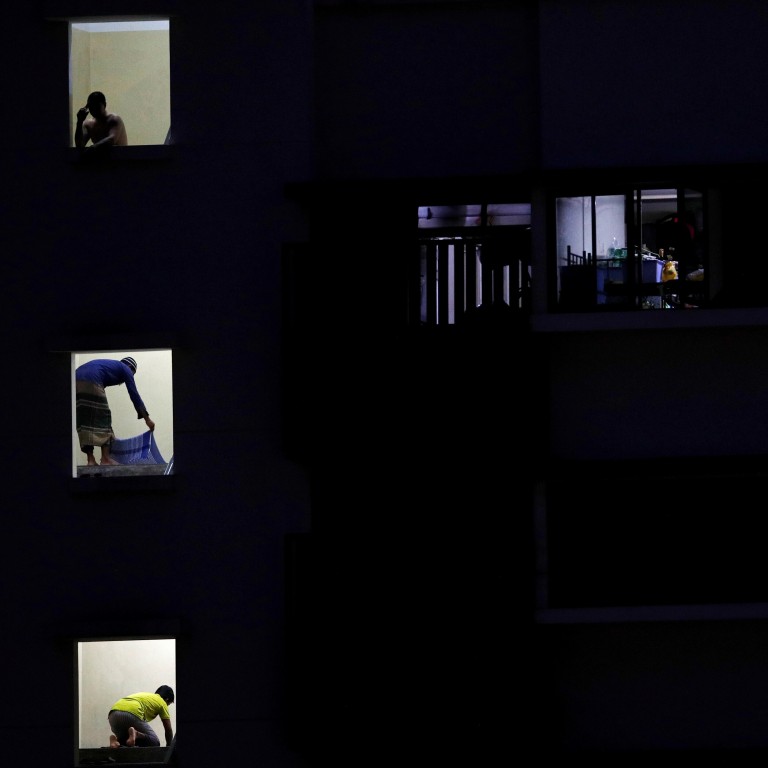 Coronavirus: Singapore chatbot helps doctors monitor migrant workers' health in real time
SGDormBot, developed in partnership with AI health care start-up Bot MD, has been put to use at six migrant worker dormitories
The bot reminds infected residents in dorms to monitor their temperature, heart rate and oxygen levels, using their native language
The platform, named SGDormBot, was developed by the city state's National University Health System in partnership with AI health care start-up Bot MD.
In a statement on Wednesday, NUHS said that even though isolation facilities have been expanded, significant numbers of migrant workers diagnosed or suspected to have Covid-19 continue to be housed in dormitories, where on-site medical coverage is only available for certain hours of the day.
So it jointly developed the chatbot for use at the six dormitories under its care, namely Sungei Tengah Lodge, Tuas South Dormitory, Acacia Lodge, Kian Teck Hostel, Kian Teck Dormitory and SCM Tuas Lodge.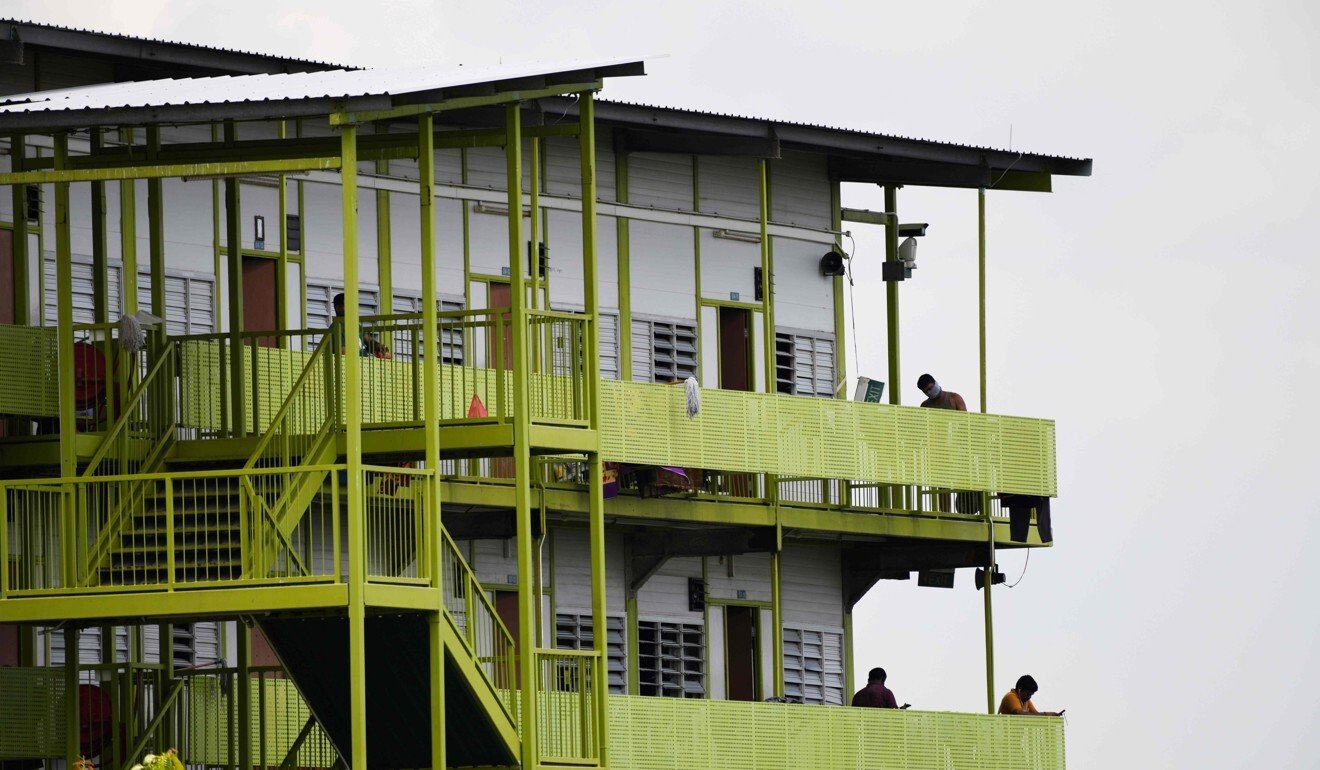 Using widely available social messaging applications such as
WhatsApp
, the bot reminds infected residents in the dorms to monitor their temperature, heart rate and oxygen levels, using their native language. 
The bot also sends NUHS clinicians an text message alert whenever there are abnormal vital signs reported, allowing them to intervene quickly through remote consultations.
Dr Stephanie Ko, an associate consultant at the Division of Advanced Internal Medicine in Singapore's National University Hospital, volunteered at dormitory medical posts to test and improve the bot.
She said that when the team met and spoke with patients in the dormitories, they realised that while the migrant workers are avid users of mobile phones and chat apps, they handle certain interactions differently. 
"For example, many of them were not familiar with scanning QR codes or filling in online forms. Using these insights, we adapted the SGDormBot interface such that it was intuitive, useful and easy for them to use," she said.
SGDormBot was first piloted in late April in Tuas South Dormitory. Migrant workers who tested positive for Covid-19 were asked to add SGDormBot on WhatsApp and the chat assistant would prompt them for their language preference. 
Residents could then use the platform to self-report their vital signs, and were sent reminders twice daily in their native language.
Since its launch, more than 90 per cent of infected residents in NUHS-managed dormitories have logged their vital signs daily. Nearly 500 alerts have been triggered and close to 100 remote consultations have been held as a result, with the aid of layman volunteer translators.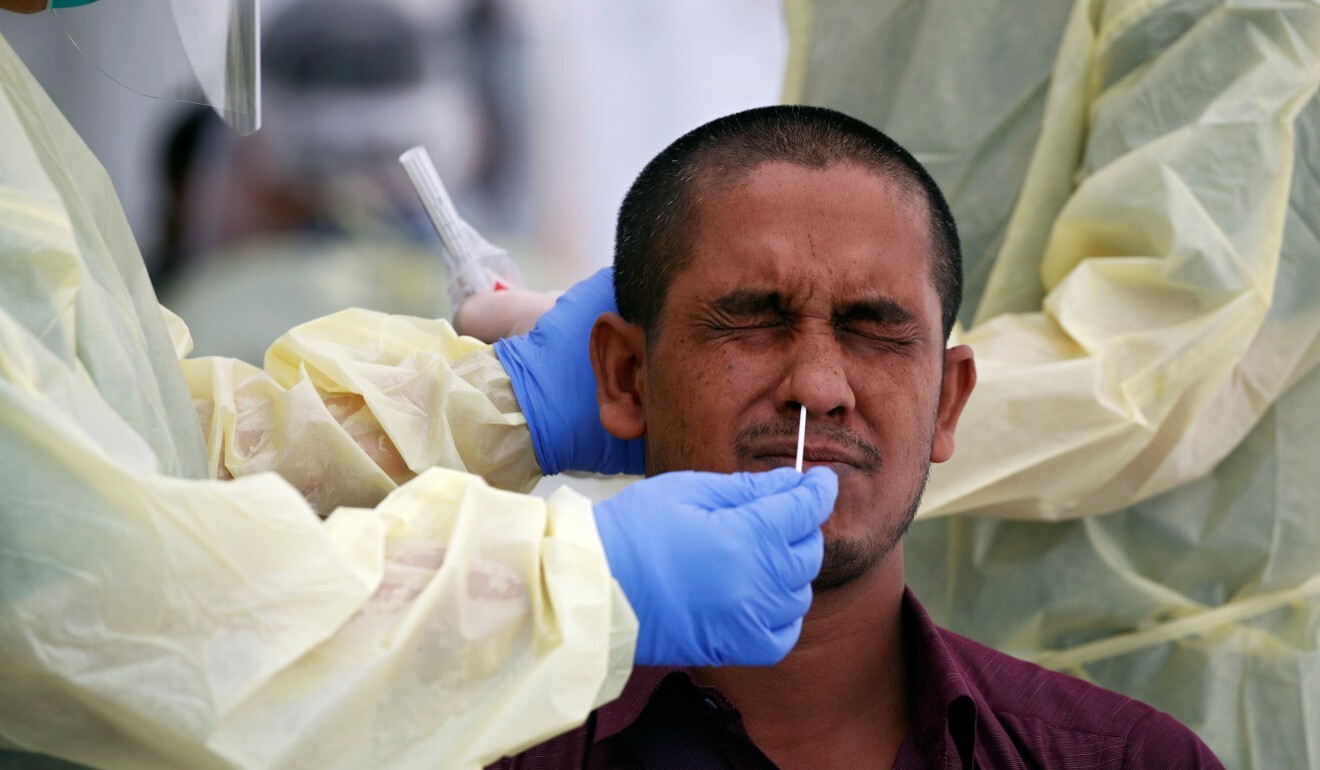 This has resulted in more than 20 residents being identified for early medical review, with 11 cases escalated to hospitals for further treatment.
Even during the initial testing of the bot, word about it spread among workers.
Last month, Ko and Dr Jen Wei Ying, an associate consultant at the National University Cancer Institute who also helped to develop the bot, received a text alerting them to a migrant worker who reported symptoms of chest pain.
Although the platform had not been in use yet in his dormitory, the worker had heard about the initiative from a friend in a different dormitory who had taken part in the initial testing phase.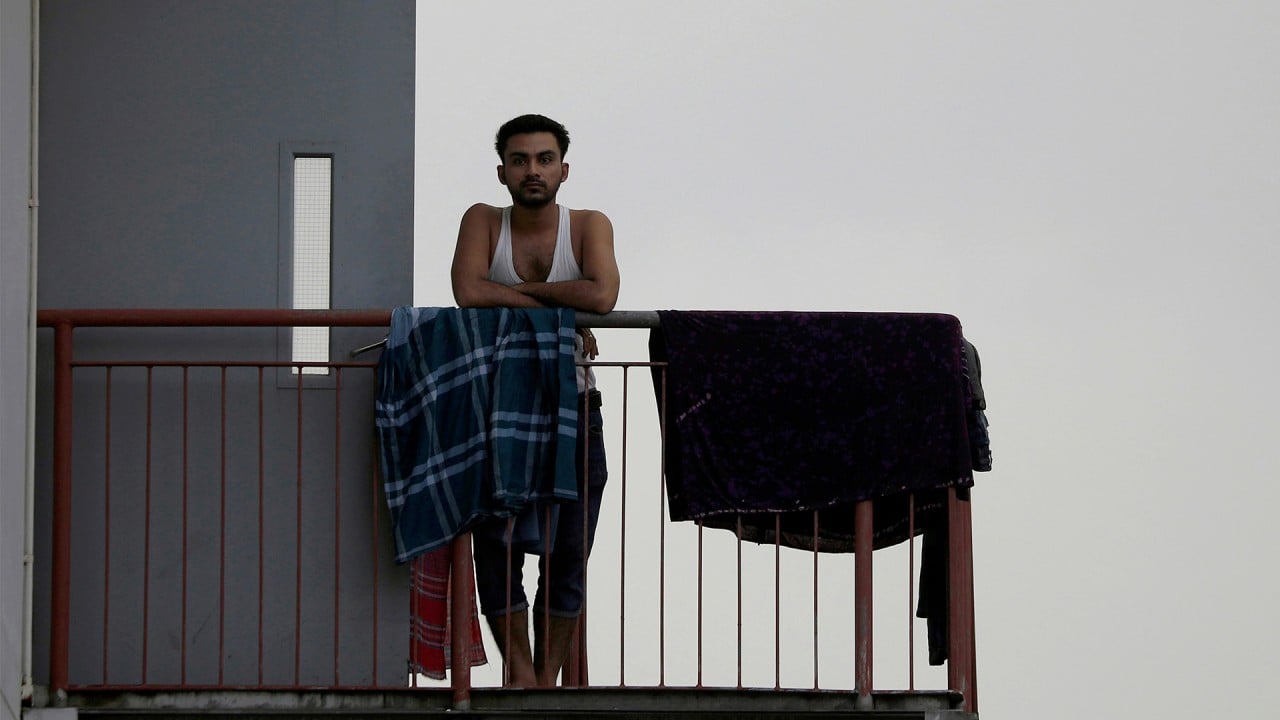 02:52
Migrant workers in Singapore fear job loss after coronavirus quarantine ends
Migrant workers in Singapore fear job loss after coronavirus quarantine ends
Ko alerted the dormitory ground personnel, who found the worker unwell with an abnormally fast heart rate. Within minutes, an ambulance had been called to transfer him to the National Centre for Infectious Diseases for further evaluation.
Beyond this trial, Jen said that the technology has the potential to help other patients who do not have readily available access to health care or who are suffering from chronic diseases.
"For the long term, we hope that this can be developed into a scalable telemedicine solution for remote monitoring of chronic diseases, and we are building our monitoring dashboard with this long-term view in mind." 
Read the original article at Today Online