Singapore Airlines ditches 'flights to nowhere' and offers Airbus A380 restaurant, tours
The Singapore national carrier attracted criticism after proposing tour flights, as other airlines have done during the coronavirus pandemic
It will instead offer a 'suite of experiences' such as a chance to dine on the superjumbo at Changi Airport and a tour of its training facilities
Customers of Singapore Airlines (SIA) will be able to have a meal on board one of its Airbus A380s and explore the aircraft while it remains parked at Changi Airport, the
Singapore
national carrier said on Tuesday.
SIA's initial idea for short tour flights, or "flights to nowhere", was jettisoned after it conducted a market study and review which looked at factors such as environmental implications and financial viability.
"We currently have no plans to revive the idea," SIA said.
SIA chief executive officer Goh Choon Phong said there had been "a lot of interest" in its customer engagement initiatives over the last few weeks.
The Restaurant A380 @ Changi idea is part of a "suite of experiences" meant for SIA's
Singapore
customers and fans over the next few weeks, he said, including a tour of its training facilities and a chance to enjoy SIA's in-flight meals at home.
On October 24 and 25, customers will be served lunch in a cabin of their choice on the double-decker superjumbo aircraft.
The A380 will be parked and linked to a gatehold room, with diners entering via an aerobridge. SIA will apply for airport passes on behalf of the diners since the activity will be in a restricted area.
Diners can choose from SIA's international cuisine as well as from a special Peranakan menu designed by Singaporean chef Shermay Lee.
Bookings for Restaurant A380 will begin on October 12 on SIA's KrisShop website. Limited spots for a 15-minute tour of the A380's interiors and private access areas are also available. SIA will also provide a first class or business class amenity kit and customers can keep limited edition dining ware and amenities such as crystal glasses, tableware sets and sleeper suits.
All health and safety measures will be put in place including thorough cleaning of the aircraft. Diners will be seated in groups of no more than five people with safe distancing between them.
"We will be following restaurant rules for Restaurant A380 @ Changi so the number of diners allowed in [the aircraft] is dynamic at this point in time. We will be observing safe distancing between groups of diners, so that will be taken into account as well," SIA said.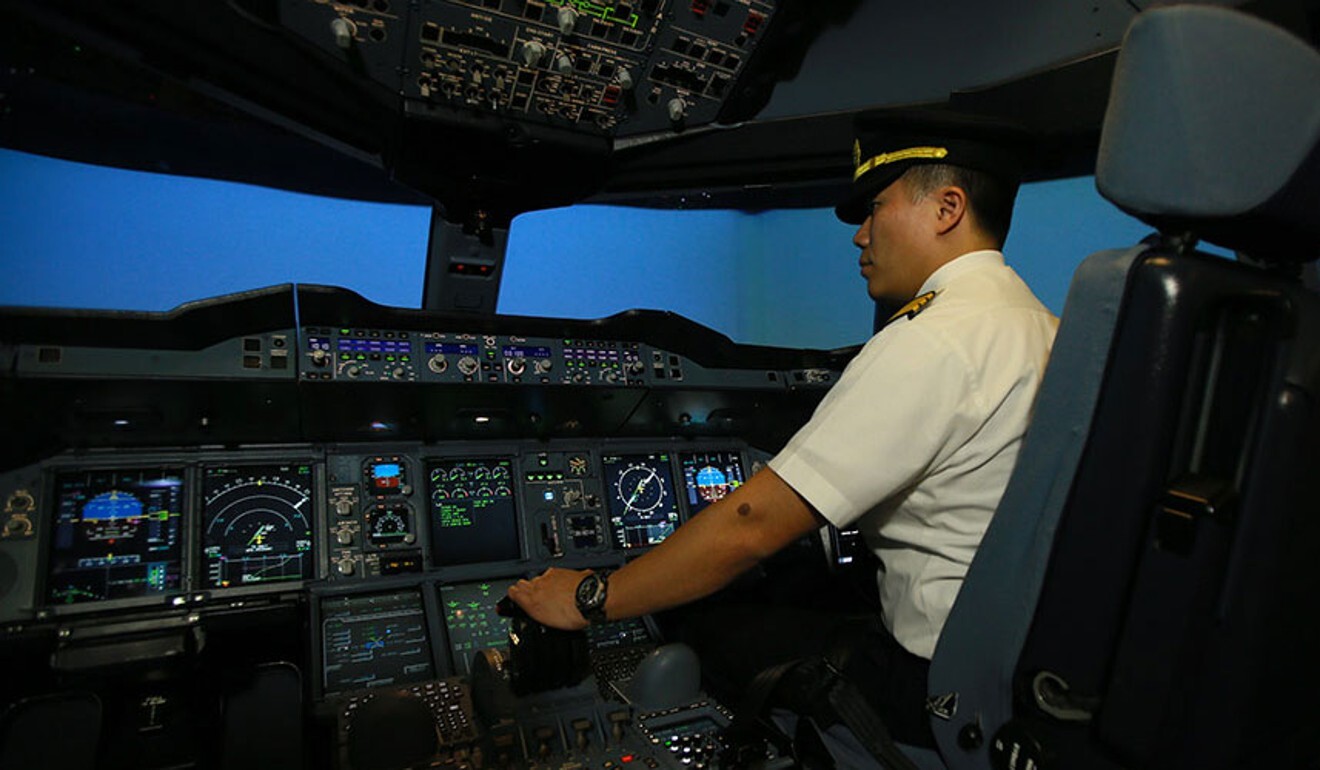 For two weekends during the November school holidays, SIA will also be opening up its training facilities to the public.
"Perfect for kids and families, this is a rare opportunity to find out from our pilots and cabin crew what it takes to fly and serve in the skies. The tour will feature our latest cabin products and a look at where training on our flight simulators is conducted," SIA said.
Visiting the facility will be free of charge but reservations are necessary. Visitors can also pay for additional experiences such as the training SIA pilots receive on its flight simulator.
Goh said SIA came up with these activities to engage with its fans and customers at a time when Covid-19 has drastically reduced the number of flights operated by SIA Group.
"These experiences offer something for everyone – from frequent fliers who miss our world-class in-cabin products and service, to couples and families who want an exclusive dining experience, and parents who are after an enjoyable activity-filled day with their children during the school holidays," he said.
Read the original article on Today Online.