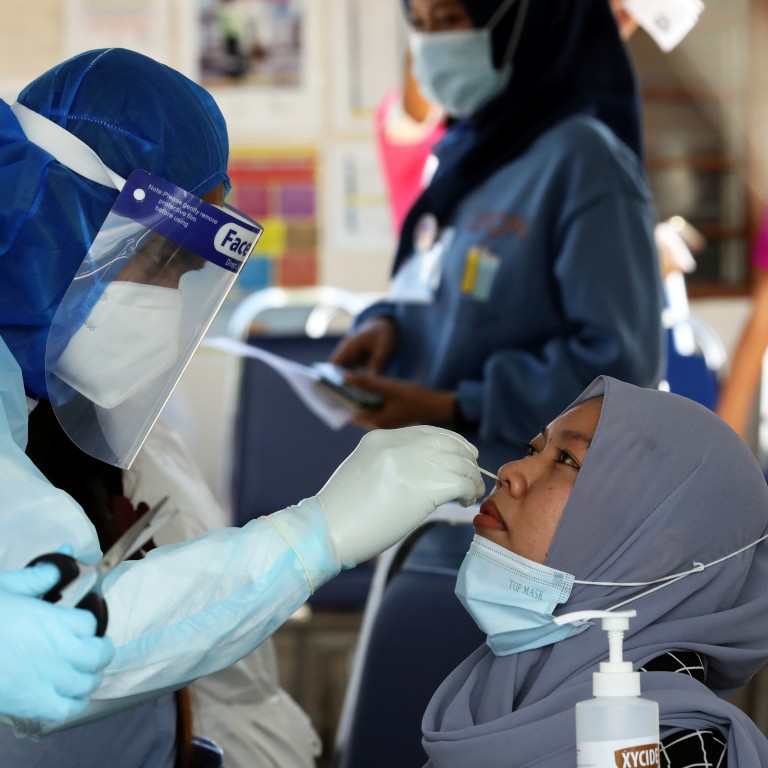 Coronavirus: Malaysia will close Top Glove factories and screen workers; Indonesia hits 500,000 cases
Top Glove is the world's largest manufacturer of latex gloves. A total of 28 factories will be closed in stages after 1,889 workers tested positive for the virus
Meanwhile, Australia reopened the border between Victoria and New South Wales, its two most populous states
A total of 28 factories will be closed in stages after 1,889 Top Glove workers tested positive for the virus, Senior Minister of Security Ismail Sabri Yaakob.
Top Glove is the world's largest latex-glove maker and has seen record high profits this year as demand for medical gloves and protective gear skyrocketed due to the pandemic.
Meanwhile, across Malaysia's
Sabah region on Borneo island
, stateless residents and undocumented migrants are fleeing public health officials conducting coronavirus screenings, fearful of being detained or deported.
The race to tackle Covid-19 in Sabah, Malaysia's biggest palm oil producing state, is being complicated by an estimated 1 million undocumented migrants and stateless residents who account for a third of the population.
Sabah accounts for nearly half of Malaysia's 54,775 recorded Covid-19 infections and more than half its 335 deaths despite having barely a tenth of the Southeast Asian country's population. But health officials fear the real picture could be much worse as people evade screenings in fear of detention or deportation.
"We see authorities coming, we do what we've always done: run," said Ahmad Han, an undocumented migrant living on the outskirts of Semporna district in Sabah.
As of November 17, nearly one-fifth of the state's infections involved foreigners, according to government data. They included stateless indigenous communities as well as refugees and migrant workers from neighbouring Philippines and Indonesia, countries that have the highest number of coronavirus cases in the region.
"Many would flee whenever they see nurses in uniform or an ambulance," said Sabah cabinet minister Masidi Manjun, who is also the state's spokesman on Covid-19 matters. "We are constantly trying to convince them that they won't be arrested or deported when they go for Covid-19 testing. But the response has been lukewarm to say the least."
Indonesia records 500,000 cases
Indonesia
hit a grim milestone on Monday, surpassing more than half a million cases of the coronavirus, as hospitals across the country's most populated province edged closer towards capacity.
Indonesia now has 502,110 infections and 16,002 deaths from Covid-19, the highest numbers in Southeast Asia, having struggled to contain the spread since its first case in March.
Public health experts say shortfalls in testing and contact tracing and a consistently high positivity rate indicate the real numbers are likely to be significantly higher.
In the capital Jakarta, where relatively loose social restrictions will remain in place until December 6, some met the milestone with glum resignation.
"The government isn't serious and the people are getting fatigued," said Ahmad Rozali, a clothes trader at Tanah Abang market.
"There's an air of fear among the people," said another trader, Dewi Nuraini, 45. "If we want to start a business," she said, "It will meet a dead end."
Indonesia has recorded a daily average of almost 4,000 new cases so far in November, with a spike in some provinces straining hospitals on the main island of Java.
In Bandung, the capital of West Java, a province of almost 50 million people, occupancy at 27 referral hospitals was 88.8 per cent on Monday, city secretary Ema Surmana said, with 698 of the 786 beds for coronavirus patients taken.
West Java epidemiologist Panji Fortuna Hadisoemarto said local and national transmission patterns indicate Indonesia's struggle with the virus was far from over.
"If it happens in West Java, it doesn't necessarily happen elsewhere," he said. "But looking at the trend, it is still increasing in all provinces... Nowhere's reached its peak."
Australia reopens Victoria-NSW border
Australia
's two most populous states reunited in emotional scenes on Monday as the border – shut for only the second time in 101 years because of the coronavirus pandemic – reopened and the first flights since July arrived in Sydney from Melbourne.
Friends, family and a musical duo in drag welcomed passengers as they disembarked Qantas flight QF401 at 7.20am, the first of 26 flights scheduled between the two states on Monday.
"I can come and visit my father when I need to without having to worry about when I can get home," one passenger said as she disembarked.
The border between New South Wales and Victoria states closed in July because of an outbreak of Covid-19 around Melbourne – Australia's second-largest city. It was the first such border closure since 1919 when Australia was battling the Spanish flu.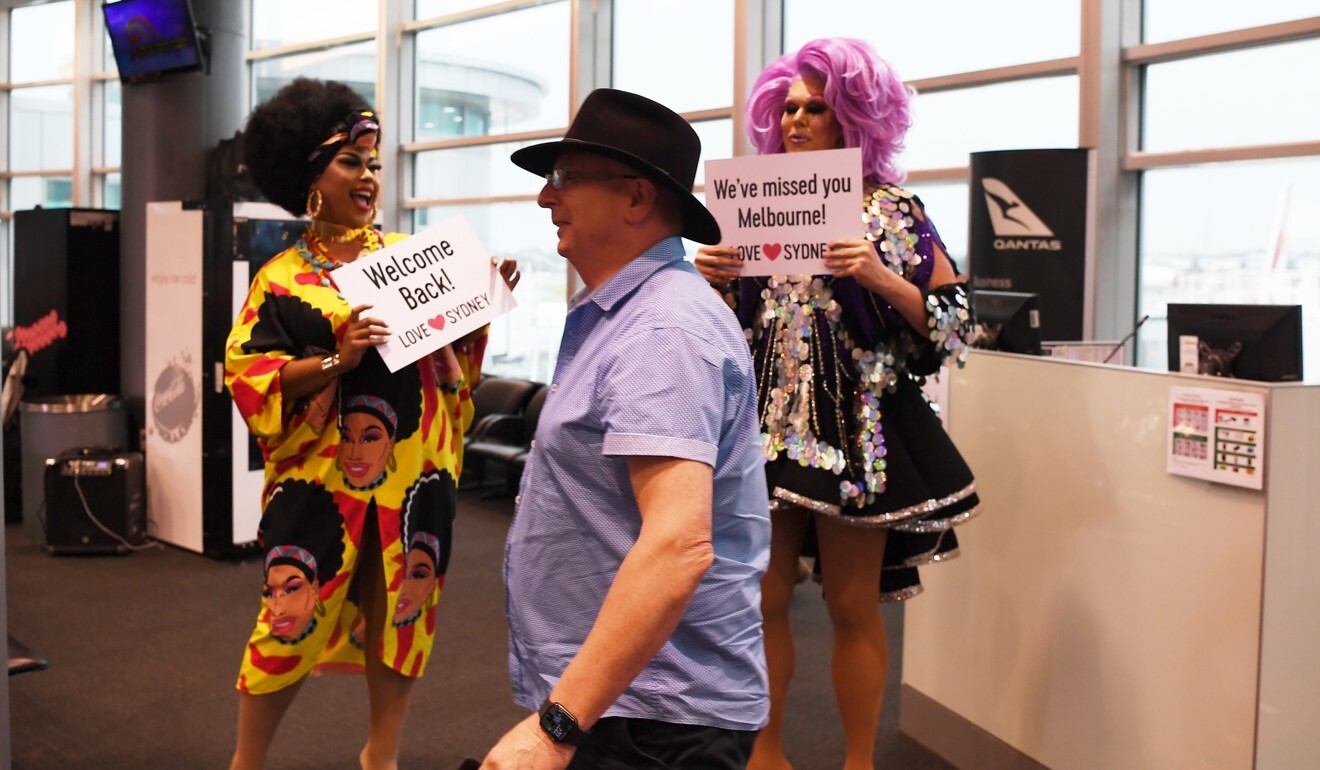 The outbreak in Victoria, which totalled more than 20,000 cases, was only contained after a stringent lockdown
lasting more than 100 days
. But with Victoria going more than three weeks without detecting any Covid-19 infections, authorities made the decision to reopen the border much to the relief of separated families and the
tourism
and
aviation
sectors.
"We never want to be a position again when we have to shut down our borders," New South Wales State Premier Gladys Berejiklian told reporters.
Sydney to Melbourne is the world's second-busiest air route and Australian lawmakers are keen to revive domestic travel and tourism in a bid to revive the country's ailing economy. Australia also hopes to restart international travel with flights to
New Zealand
.
South Korea works to curb third wave
South Korea
reported another daily rise of more than 200 new coronavirus cases on Monday, a day before tighter social distancing rules to blunt a third wave of infections take effect.
The daily tally of 271 new cases fell from 330 reported on Sunday after hovering above 300 for five straight days, a level not seen since August, according to the Korea Disease Control and Prevention Agency (KDCA).
Officials have said the numbers tend to drop during the weekends due to less testing.
The latest measure will close bars and nightclubs, limit religious gatherings and restrict on-site dining at restaurants and cafes from Tuesday.
"If we can't sever the links of infections, our antivirus efforts and medical responses might become unsustainable," Vice Health Minister Kang Do-tae told a meeting on Monday.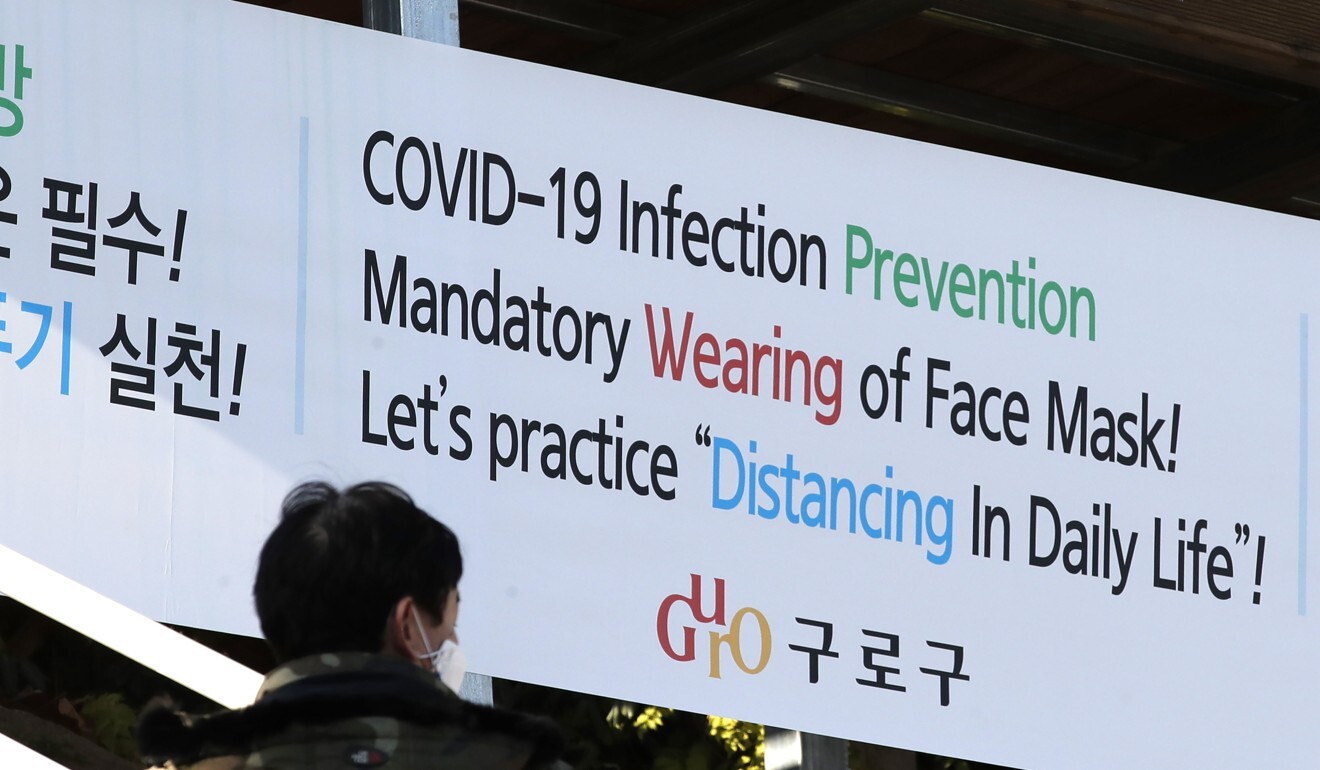 KDCA director Jeong Eun-kyeong said it had secured 20 million doses of potential coronavirus vaccines, enough for 10 million people, via an international allocation platform called the COVAX facility. The agency aims to purchase at least 60 million doses this year and was in final talks with global drugmakers over the remaining 40 million, she said.
Some experts have accused authorities of failing to take stronger action earlier even though spikes in daily numbers and other benchmarks met conditions set by the government for stricter curbs.
The Korean Society of Infectious Diseases, a major grouping of doctors, issued a statement on Friday warning that infections could reach as many as 1,000 per day in coming weeks without effective measures, "overloading the tracing system, creating a vicious cycle of additional infections and depleting medical resources".
Kang did not respond directly to such criticism, but said he "regretted having to step up distancing again just in three days".
"But pre-emptive action was inevitable to brace for next week's college exam and prevent a grand epidemic which would bring a serious impact on our daily livelihoods and economy," he said.
India's regional governments slammed
India's Supreme Court on Monday excoriated regional governments including New Delhi over the
surge in Covid-19 cases
and warned the situation could worsen further if authorities did not effectively deal with the pandemic.
The court which took up the issue on its own, sought status reports from New Delhi, Gujarat, Maharashtra and Assam, which have recorded a spike in cases, about the management of patients and steps taken to ease the situation.
"We are hearing of a huge spike in the current month. We want a latest status report from all states. Worse things may happen in December if states aren't well prepared," the three-judge bench said, according to broadcaster NDTV.
The judges were particularly concerned about Delhi, which has been topping India in the number of infections and deaths.
"What extra efforts are you taking? ... Delhi has to answer a lot of things," the judges told Delhi government lawyers in court.
More furnaces and pyres were being made available at the main cremation facility in Delhi, which reported 6,746 cases and 121 deaths on Monday.
India plans to put off the winter session of parliament due to the rising number of coronavirus infections, a government official said on Monday, with New Delhi facing a shortage of hospital beds and doctors as the epidemic spreads.
The western state of Gujarat was also slammed by the court, that was upset why the administration had allowed processions and political events in the recent weeks. Gujarat has also seen a spike in cases, forcing authorities to impose night curfew in cities like Ahmedabad, Rajkot, Surat and Vadodara.