Coronavirus: Malaysia secures 12.8 million Pfizer vaccines as China assures Muhyiddin of 'priority status'
The US firm will deliver one million doses in the first quarter of 2021, and the deal is expected to cover 6.4 million Malaysians
Prime Minister Muhyiddin Yassin said Beijing had assured him that Malaysia would be given priority access to its vaccines
Malaysia
is expected to receive its first Covid-19 vaccines from Pfizer in the first quarter of 2021 after signing a deal for 12.8 million doses from the US manufacturer, Prime Minister Muhyiddin Yassin said on Friday.
The Pfizer deal is expected to cover 6.4 million Malaysians, or 20 per cent of the population, with another 10 per cent to be covered under Malaysia's participation in the
World Health Organization
-backed global Covax facility.
Pfizer has agreed to deliver the first one million doses in the first quarter of 2021, with 1.7 million doses, 5.8 million and 4.3 million to follow in subsequent quarters,
Muhyiddin
said.
The vaccination programme would prioritise "high-risk groups … including frontliners, senior citizens, and those with non-communicable diseases, such as heart diseases, diabetes," he said during a televised news conference.
The Pfizer vaccine still requires approvals from regulator including the US Food and Drug Administration and Malaysia's Health Ministry before it can be distributed, the premier said.
The prime minister, who scored an important victory in parliament on Thursday with a
majority of MPs backing his draft budget
, has meanwhile said China had assured him that Malaysia would be given priority access to its vaccines.
In a Facebook post, Muhyiddin said the outgoing Chinese envoy Bai Tian had offered that assurance in a farewell meeting, when he also conveyed Beijing's "appreciation of the government of Malaysia for giving continuous support in various aspects to the republic, especially when the Covid-19 pandemic hit Wuhan early this year".
"He considers Malaysia a very close friendly country that is always ready to lend a helping hand when China needs it," Muhyiddin said.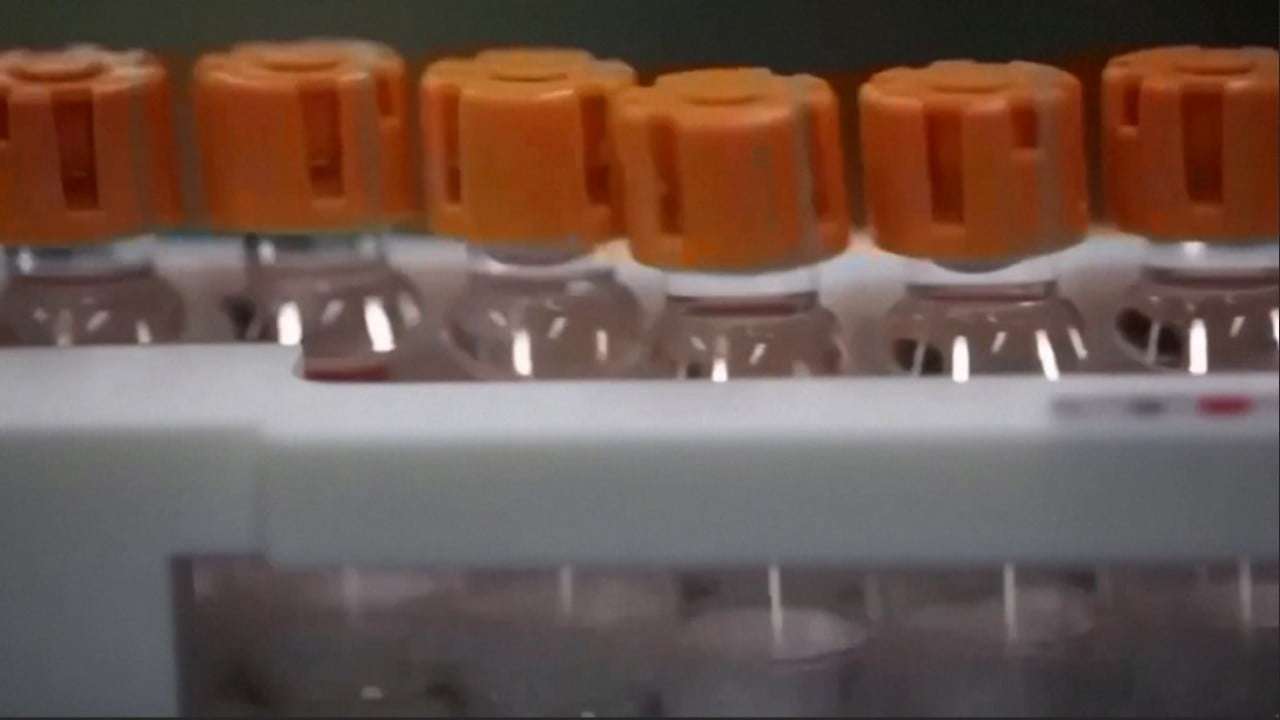 02:30
Pfizer coronavirus vaccine more than 90 per cent effective, US drug maker says
Pfizer coronavirus vaccine more than 90 per cent effective, US drug maker says
The two countries earlier in November signed a deal to cooperate on Covid-19 vaccine development. Under the pact, Malaysia will be given priority access to vaccines developed by China during a five-year period. The countries also agreed to share knowledge and expertise on matters relating to vaccine development.
Writing on Twitter, Khairy Jamaluddin, the Malaysian Minister of Science, Technology and Innovation, described the Pfizer agreement as the country's "first Covid-19 vaccine deal".
"The first shipment of Pfizer vaccines of 1 million doses will arrive in Q1 2021," the minister wrote. "This will be used to vaccinate 500,000 frontline workers first. Then we will prioritise high risk groups (elderly, those with comorbidity), followed by general population."
In response to a question on whether the US government had facilitated the Pfizer deal, Khairy replied that "there was no facilitation by any government or third party [and] we dealt directly with Pfizer".
As for the Chinese agreement, he said "work is being done on the commercial terms and clinical data evaluation with individual manufacturers."
Muhyiddin's draft 2021 budget bill – which will be passed into law if lawmakers approve a third reading on December 15 – includes a three billion ringgit (US$740 million) allocation for the procurement of vaccines.